We saw a few different versions of the Toronto Maple Leafs over the first three games of the 2020-21 season. While the inconsistent play has caused a lot of panic for many fans on social media, it was also anticipated. These games count for regular-season points, but the Leafs, like all teams, are playing at an exhibition-level.
What did you expect? Teams had a ten-day training camp and no exhibition games. Mix that with new players and new line combinations, and it is going to take some time to get a consistent performance. Still, the Maple Leafs claimed four of a possible six points.
Goalie Controversy
I hate to say I told you so, but it did not take long for Frederik Andersen to become the goat this season. He let in nine goals in his first two games. Sheldon Keefe and every player who got in front of a microphone said it wasn't Andersen's fault.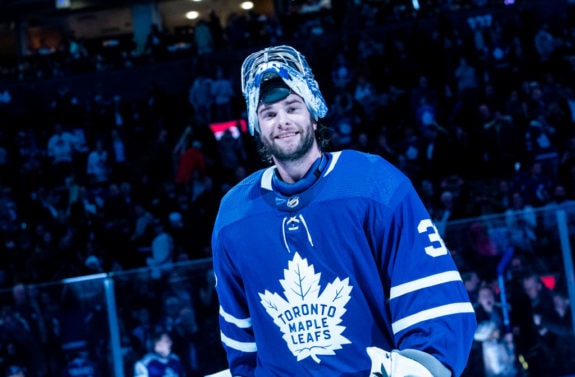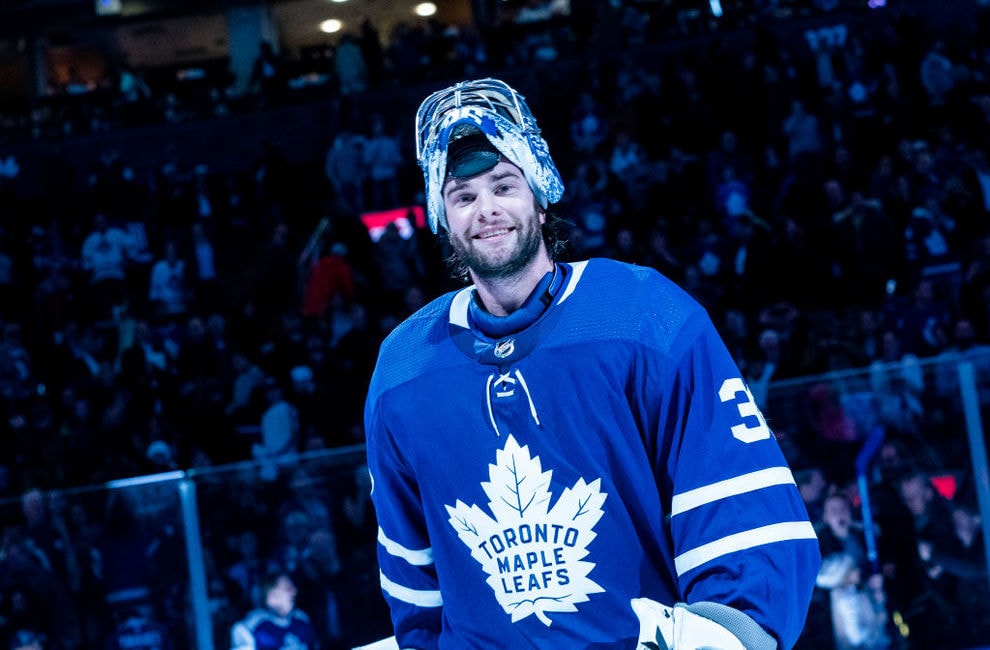 On the second game of a back-to-back with the Ottawa Senators, Jack Campbell got his first start. Campbell looked pretty good, but the team played much better in front of him. Toronto only allowed 19 shots in Campbell's start, compared to Andersen's 32 and 24 shots faced in his first two games. A goaltender controversy is well underway in the fan comment sections, but not for Keefe, who continues with Andersen as his starter.
Injuries
There was a collective holding of breath during game one when Auston Matthews took some cross-checking abuse in front of the net. He came to the bench at the end of the third period, grimacing and had a chat with the trainer. However, he came out for overtime and had an assist on the winner. It's not as good of news for rookie Nick Robertson. He suffered a knee injury in the first period on Saturday night's game and is expected to miss four weeks.
Waiver Worries
Coming into the season, Toronto had four capable goalies. The general manager, Kyle Dubas, said it was the best group of goalies he'd seen during his time with the team. Three games in and one goalie is gone. Aaron Dell was claimed off waivers by the New Jersey Devils. Toronto started the season with three goalies on the roster to give Andersen more rest during a condensed schedule. But after the injury to Robertson, Toronto had to move to get another skater on the taxi squad.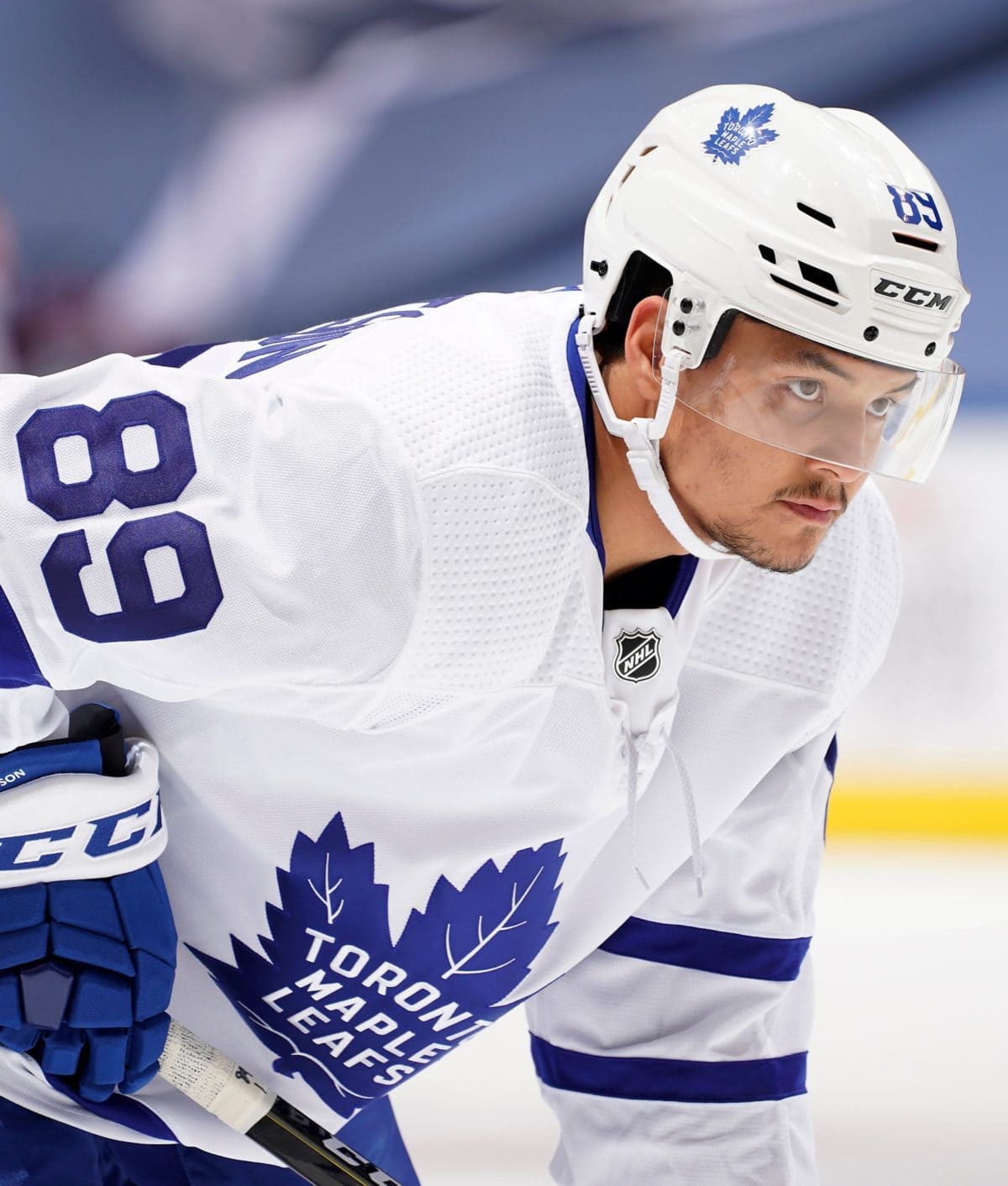 That adjustment also included waiving Jason Spezza. The veteran said he would retire if anyone claimed him. He was not picked up. This was Toronto's first taste of the delicate balancing act that will happen all season. The Leafs will be moving lots of parts to stay salary cap compliant and keep the taxi squad full. That squad is already one goalie down. While Toronto will ice another new lineup for Monday. Keefe says the team will dress seven defensemen and 11 forwards.
Top Line Starting to Click
Since day one of training camp, the talk has been Joe Thornton's assignment to the first line with Matthews and Mitch Marner. After two games, the line had failed to produce. The trio was combined for a minus eight entering game three with just two assists. That all changed on Saturday night. The top line scored all three goals and combined for seven points.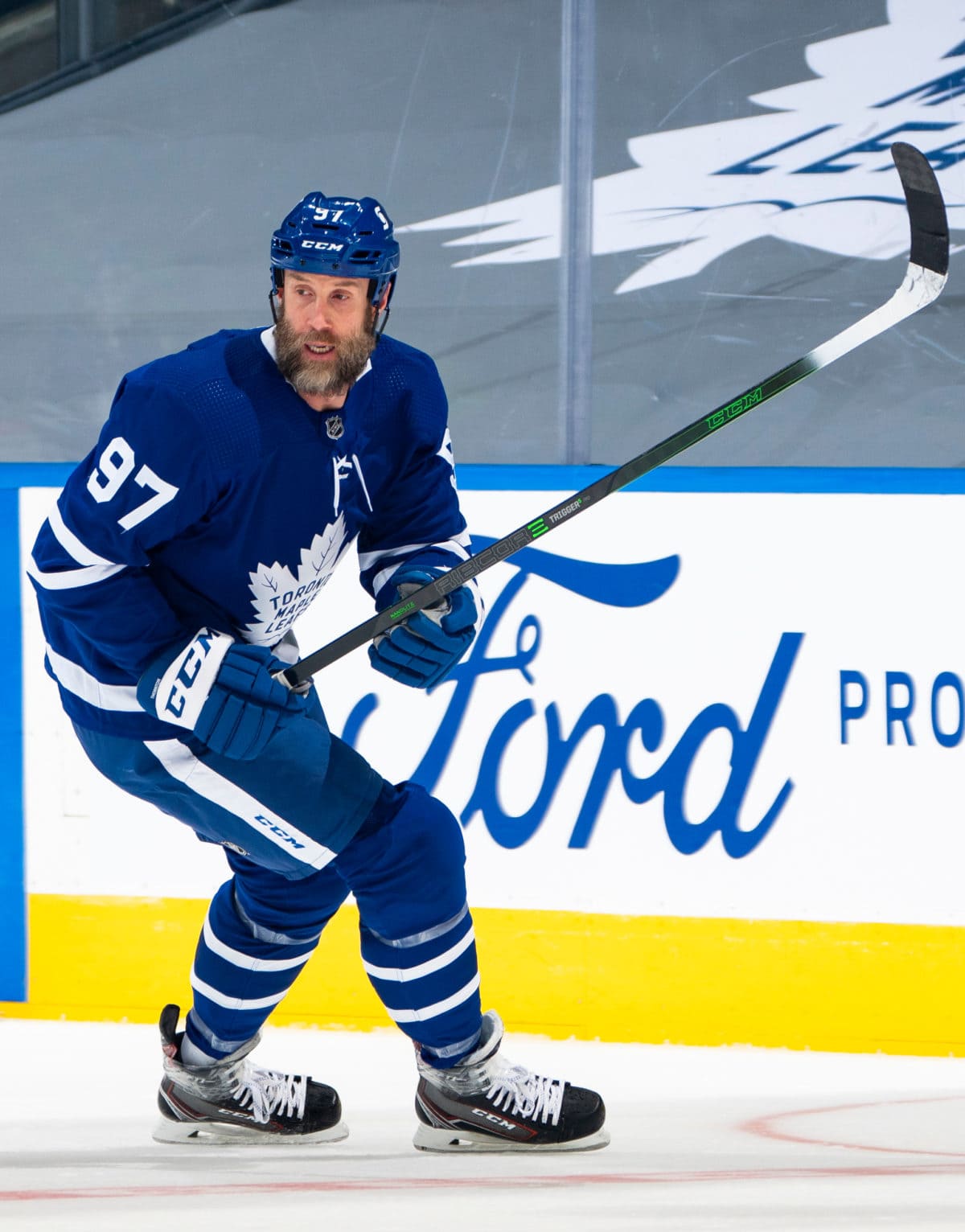 Thornton's goal made him the second-oldest player in Leafs' history to score for Toronto. Allan Stanley holds that record. Jumbo would have to score again after March 12 to become the new record holder.
Simmonds Makes a Good First Impression
Wayne Simmonds sparked his new team in his first game with Toronto. The Maple Leafs were down to the Montreal Canadiens 3-1 midway through the second period. The ice seemed tilted in Montreal's favour until Simmonds dropped the gloves with Ben Chiarot. The fight was nothing special and over in seconds when Chiarot lost his footing. Still, Simmonds yelled at the bench on his way to the penalty box to motivate his team to wake up. Toronto won 5-4 in overtime.
That being said, Simmonds was less noticeable during the two games in Ottawa. Despite the Senators Austin Watson and Brady Tkachuk getting chippy and chirpy.
What to Watch for This Week
Toronto learns what the new North Division has to offer. After starting the season against some familiar foes, the team plays the Winnipeg Jets on Monday, the Edmonton Oilers on Wednesday and Friday and the Calgary Flames on Sunday.
The storylines to watch for against Winnipeg will be about Patrick Liane. He is listed as day-to-day and there are rumours he is on the trade block. You may remember he was taken second overall behind Auston Matthews in the 2016 draft. Then Connor McDavid comes to town for his first appearance in Toronto since scoring what was later called the 2019-20 season goal of the year. There will also be lots of talk about the relationship that has formed between McDavid and Matthews, who did some training together during the offseason. T.J. Brodie will face his old team in Calgary. Sunday's game will be the first contest against the NHL's biggest pest in Matthew Tkachuk.
That sounds like an exciting week of hockey. Anyone else happy the NHL is back? I know I am!