When the picture of the Toronto Maple Leafs' Auston Matthews and the Edmonton Oilers' Connor McDavid practising together appeared on social media, the hockey world went nuts. It's not every day two of the sports superstars – who aren't on the same team – go through drills together. The subsequent articles showed the admiration two of hockey's biggest stars have for each other.

Sportsnet reported these quotes from the player about each other. Matthews on McDavid: "The respect goes back for so long. Connor's hockey IQ, speed and edges are so impressive — to say the least — and his vision at the speed he moves obviously stands out, yet it really is the whole package with him."
McDavid on Matthews: "When you watch his game, his shot is the first thing you notice. But, spending more time together, I've noticed just how smooth he is on the ice. It's very impressive."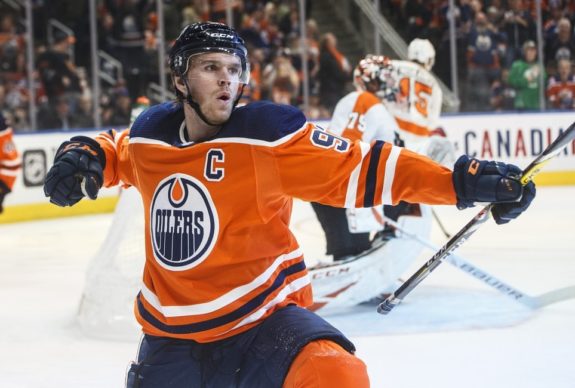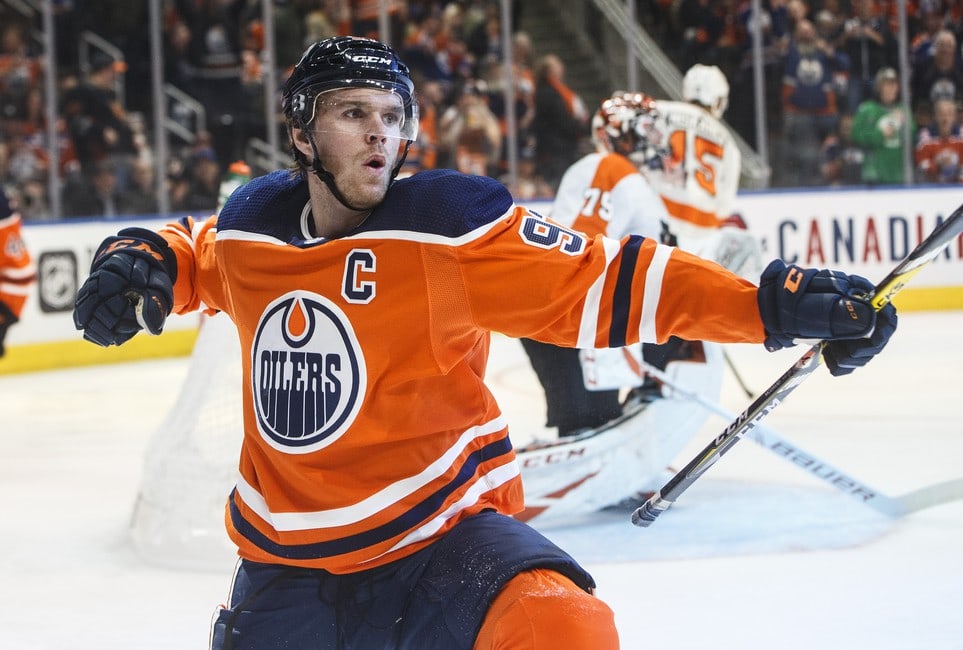 You can't help but hope to one day see No. 97 flying through the neutral zone, muscling past the defender and laying a perfect pass to No. 34, who joined the rush and set himself up perfectly to beat the goaltender. That would be pretty awesome. Oh yeah, it was awesome when it happened on Sept. 19, 2016, during the World Cup of Hockey. That was a long time ago. They have grown a bit since then, both in skill and in bank accounts.
Players Build Their Own Team
It's unlikely to ever happen, or is it? Days after this picture, Kawhi Leonard re-entered the Toronto sports scene, just for a text or two. The man who won a championship with the Toronto Raptors took another critical piece from the team. He texted his buddy, and free agent, Serge Ibaka, "bro, are you coming or no?" Just like that, Ibaka joined Leonard in Los Angeles. It seems the NBA is more about players recruiting players than general managers. Lebron James has been leading the way with that strategy, and now Leonard is making his own roster. Why isn't this happening in the NHL?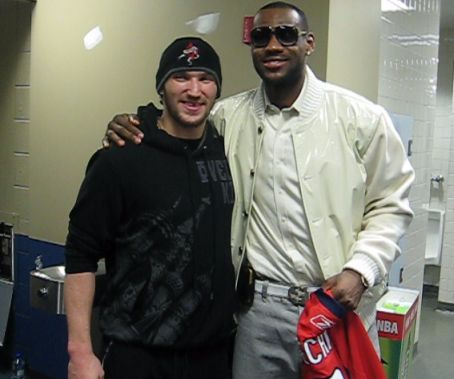 A few days after Leonard's text, another social media post featuring McDavid and Matthews went viral. The two had dinner together. You know that saying, a picture is worth a thousand words? There were far more than a thousand words about that picture. First, the neon shorts calling attention to Matthews' quadriceps. Second, McDavid in an Arizona Sun Devils shirt. Third, this must be in Matthews's home, and the list goes on.
The talk or fantasizing about the duo playing together was back on. Matthews is an unrestricted free agent in four more seasons. He is signed until the end of the 2023-24 season. At that time, McDavid will have two more years in his contract with Edmonton. What will the text from McDavid to Matthews be? Perhaps McDavid will say, "bro, you coming or no?"
I know, I know, the salary cap and the money that will be thrown at Matthews makes this nearly impossible. However, the sports fan in me can't help but think winning a Stanley Cup must mean more than a couple more dollars? Or that the endorsements after winning a championship would make up for a lesser contract.
Imagine this Team
Just join me on this fantasy for a few lines of text. Matthews signs a two-year deal with Edmonton starting in the 2024-25 season. The Oilers would have arguably the best three centres to play on the same team at the same time when you include Leon Draisaitl in the mix. Two seasons later and perhaps two Cups later, both McDavid and Matthews are free agents.
They take their show to Toronto. Matthews goes back to the team that drafted him, and McDavid goes home. Word has gotten out about the super team, and more hockey buddies take less cash to play with great players and win a championship in the hockey-mecca. After a few seasons, it's off to Arizona so the two superstars can work on their golf game while playing hockey with a little less attention.
Alright, back to the real world. Matthews goes to the highest bidder – I think it will be Arizona – in 2024. McDavid signs with a California team two years later. The only time we ever see them playing together is during the All-Star game, where this dream starts all over again.
---
---