In today's NHL rumors, Max Pacioretty addresses rumors of a trade out of Vegas and in doing so, takes a bit of a shot at the Montreal market. Meanwhile, the Edmonton Oilers have finally settled a lawsuit with a Dallas hotel. The Calgary Flames create a goaltending department and Mitch Marner of the Toronto Maple Leafs comments on the team's recent additions. Finally, there is news out of San Jose and Arizona.
Pacioretty Takes Shot at Montreal While Addressing Trade Rumors
As per David Schoen of the Las Vegas Review-Journal, Max Pacioretty addressed rumors that he might be moved by the Vegas Golden Knights to free up cap space. Noting he was unconcerned about whatever rumors exist Pacioretty said, "I played in Montreal for 10 years, so this is lightweight stuff."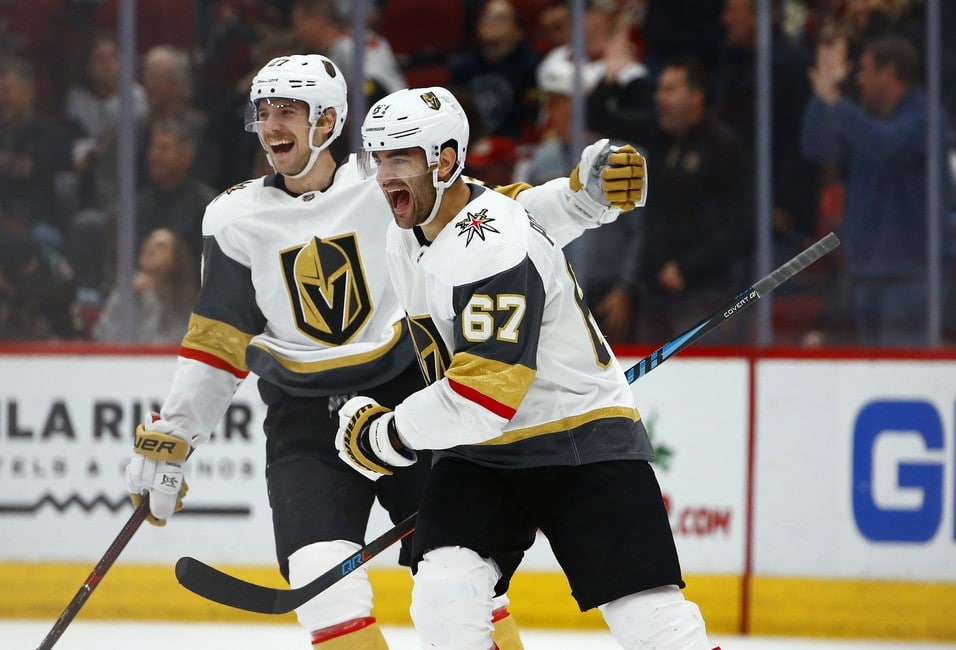 While it might not have been meant as a shot towards the Montreal market, it kind of came off as such. He added when comparing this to what he went through in Montreal, "I've heard a lot worse…This is nothing."
For those that don't recall, Pacioretty was eventually dealt to Vegas in September 2018 for Nick Suzuki, Tomas Tatar, and a second-round pick. At the time, he'd denied wanting to be traded by the Montreal Canadiens but GM Marc Bergevin said Pacioretty had requested a trade. It was debated for months in Montreal and overtook conversations about the team that entire summer.
Related: Maple Leafs News & Rumors: Der-Arguchintsev, Amirov, Marner & More
Oilers Settle Lawsuit With Dallas Hotel
Rick Westhead is reporting that the Edmonton Oilers have finally settled their lawsuit and financial dispute with a Dallas hotel that was suing the team for a bounced check. The Oilers are asking that the case be dismissed as the matter has been settled.
When the news of the lawsuit first went public, Oilers SVP Tim Shipton said back on November 16th that the Oilers were dealing with many of the same issues every team in the NHL has with the pandemic. "We are working diligently through our business operations & attending to outstanding issues from the unexpected stoppage of last season," he said. But, it wasn't about not having the money. It was said to be a clerical error.
In other Oilers news, the team sent well wishes from Germany as the Oilers have recalled forward Dominik Kahun from his loan and he's now en route to Edmonton.
And, Oilers Now host Bob Stauffer recently discussed the idea that the Oilers might be considering trading a depth forward for a defenseman before the season gets going. Stauffer spoke with Mark Spector and Drew Remenda, and suggested the Oilers might move out a forward who is in the last year of his deal who makes less than $2.5M for d-man with similar contract details.
That sounds an awful lot like Alex Chiasson.
Flames Create Goaltending Department
After the Florida Panthers did something similar earlier this week, the Calgary Flames announced today the creation and restructuring of their goaltending department.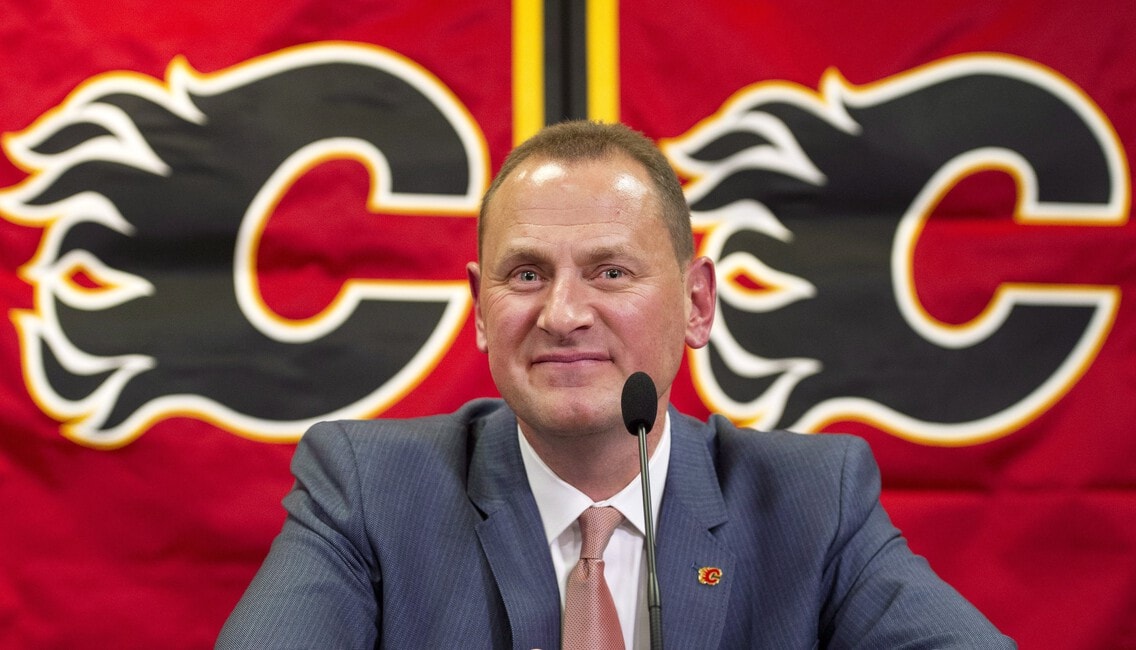 Flames GM Brad Treliving said, "The goal and mission of this change is to provide us with the best process to identify, draft, develop, procure and coach goalies for the Calgary Flames." He added, "We believe this structure and process will provide us with the best and deepest goaltending expertise throughout all parts of the organization."
Jordan Sigalet has been named the Director of Goaltending, Jason Labarbera has been named the Flames Goaltending Coach, and Thomas Speer will continue to serve in his role as Development Goalie Coach with Calgary's AHL affiliate in Stockton.
Pierre LeBrun reports, "The Flames, I'm told, have been looking at this for a year… Really smart in my mind to go this route."
Karlsson Staying in Sweden
Chris Johnston of Sportnet is reporting that NHL Forward Melker Karlsson will not be returning to the NHL and has signed with Skelleftea AIK in Sweden for the rest of the 2020-21 season.
Karlsson had six goals and 12 points with the San Jose Sharks this past season and was UFA in 2020-21. He had been with the Sharks for the past six seasons but was seemingly squeezed out of the NHL thanks to a tighter salary cap and opted for a guaranteed contract that came with playing in Sweden.
Marner Comments on Maple Leafs Additions, Specifically Thornton
On Tuesday, Mitch Marner of the Toronto Maple Leafs joined Tim and Sid to talk about the upcoming 2021 NHL season. Hoping that the season gets under way without further delay, he noted he's excited about the team's recent additions and said specifically that he's looking forward to skating with NHL veteran Joe Thornton.
Noting that former teammate Patrick Marleau has told countless stories about Thornton, despite his reputation for being serious about winning and losing, Thornton is someone who likes to keep everything "light" and have a great time. Marner said "he seems like just an unbelievable dude."
Coyotes Officially Hire Cory Stillman
As per a story broken by Craig Morgan and the confirmed by the Arizona Coyotes, the team has officially hired hired Cory Stillman to be an assistant coach. With that, the Coyotes coaching staff is now complete.
GM Bill Armstrong said of the decision to hire Stillman: "We are very pleased to have Cory join Rick Tocchet's coaching staff." He added:
"Cory was a great player who won back to back Stanley Cups during his career. He is a very good coach who has a strong work ethic and a passion for the game. I'm confident that our players and staff will benefit from his knowledge, insight and expertise."
Catch up on all the latest NHL Rumors