The Toronto Maple Leafs' Frederik Andersen is historically a slow starter. That history is repeating itself. Andersen has given up 9 goals in the first two games of the season. After losing to the Ottawa Senators 5-3, Andersen was questioned about his play, "that's the beauty of hockey and as a goalie, there are really small differences between playing really good and not so good."
Well, it is not so good right now. It was predictable that Andersen would be the first target. This is his contract year, and it was rumoured that he was shopped in the offseason of a possible trade.
New Season, Same Struggles
With Andersen in net, Toronto has not only allowed 10 goals but also been pelted with pucks, 56 shots, and several more attempts. These defensive struggles come against Ottawa and the Montreal Canadiens, two teams that were not expected to be high-scoring. Head coach Sheldon Keefe says the entire team is to blame, not just the netminder. "I would say obviously too many pucks have gone in the net, but as we've talked about a number of times, that's not all on him (Andersen). We've got to do a better job in front of him. Lots of bodies, lots of loose pucks in and around the net here tonight."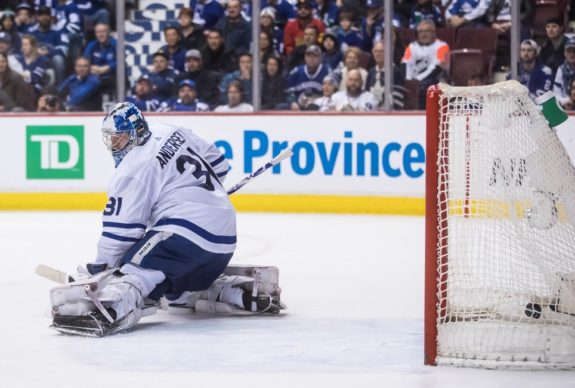 Indeed, Andersen had a good look at those new Ottawa jerseys. Senators were all over the front of the net. But the Leafs repeatedly said all offseason that they were going to be tougher to play against. "There's a lot more happening here where we need to improve in a lot of areas," said Keefe. "I think Fred would probably agree that goaltending is one of them, but there's a lot of other things happening out there that we've got to get better at."
Toronto Can Only Get Better
Despite giving up five goals, Andersen defended his play, "looking at the game today, I don't know, initially if I play the goals too much different. The sharpness is going to come, and I'll make more saves for them and make it easier to get wins." He admits that not having a usual preseason schedule is tough, "I can't just imagine a preseason game. Just got to work the kinks out as we go, and I know I have better for them too. That's positive."
Another positive, Andersen says there's a learning curve with new players, especially the blueliners. He says they are getting to know each other quickly. "There is always going to be adjustments when you get new players and a new team. You've got to build that back up, and I know that is something that is going to improve as well on my end my communications with them and vice versa."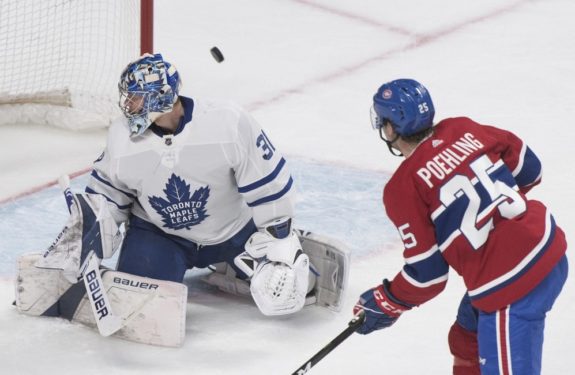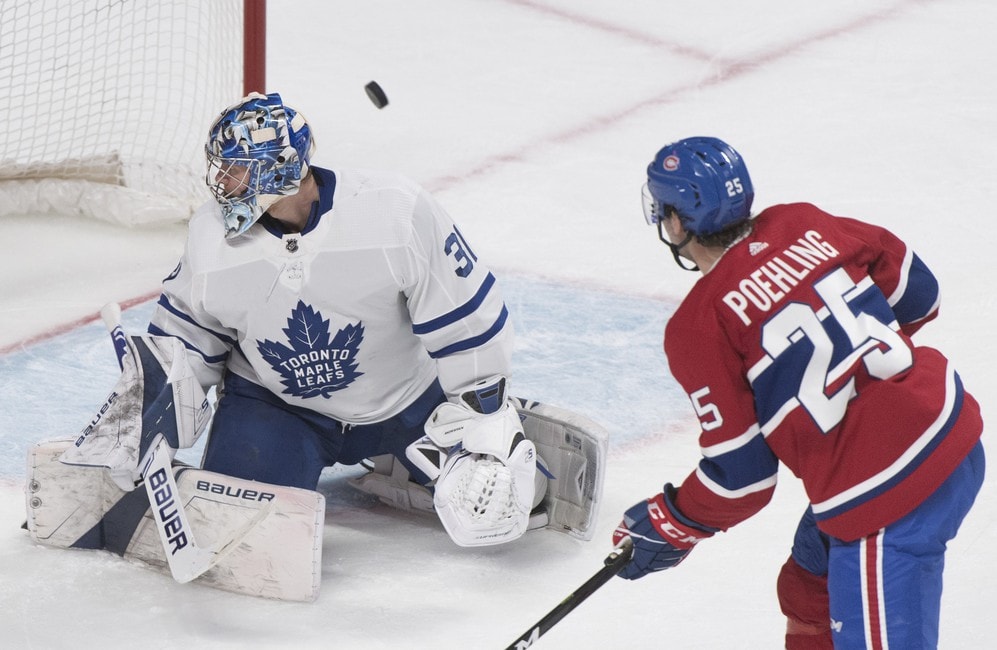 Keefe says there are improvements to be made all over the ice; in spite of scoring 8 goals in two games, he points at the offence as a concern, "to me, offensively, we're nowhere near where we need to be either."
Andersen Staying Cool
Andersen, always calm, was quick to point out the obvious; it's early in the season. "So I think again it is early. We know we got to get going; it's a short season, so of course, we have to work it out quicker rather than later. I mean, we got to have patience and keep the right mindset. It's important. We can look at it positive or negative; that is something we can choose."
Andersen is right; it is just two games into the season. However, this is a unique season, and points are more important than ever. Toronto cannot afford a slow start. On the bright side, the condensed schedule means less time to dwell on what could've been.
---
---

Kevin Armstrong is an award-winning journalist with more than two decades of experience. He's been rink side for World Juniors, Memorial Cups, Calder Cups and Stanley Cups. Like many Canadian kids, his earliest memories include hockey. Kevin has spent countless hours in arenas throughout the country watching all levels of the game.