Toronto Maple Leafs' head coach Sheldon Keefe made his first media conference of 2021 a memorable one. After fielding several questions from the usual reporters who follow the team daily, they left the head coach without any more questions to answer. Still, he had plenty more to say, "just one last thing before we go. I didn't get the question, so I will just give you guys the information. In terms of what we plan on doing with the group, in particular the incoming players."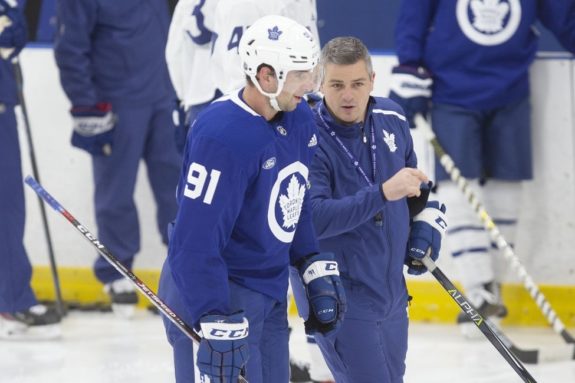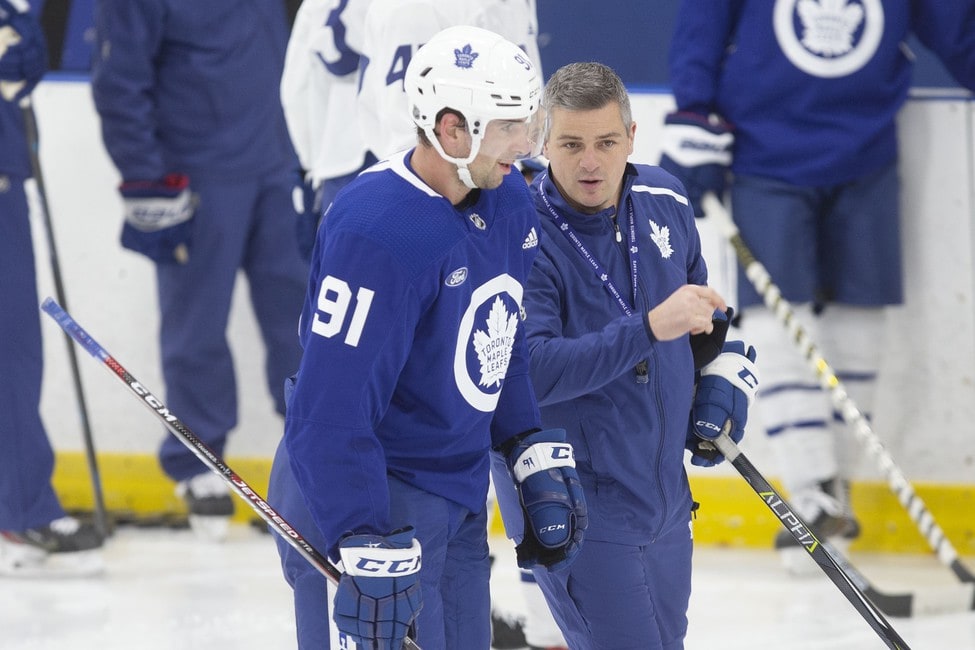 That got everyone's attention. It certainly not to say the reporters weren't doing their job. However, no one expected Keefe to give this type of information on the opening day of training camp. He then listed his line combination, "first of all, Joe Thornton will start on left wing with (Auston) Matthews and (Mitch) Marner. We will have (Jimmy) Vesey playing left side with (John) Tavares and (William) Nylander. Wayne Simmonds will join Jason Spezza and Alex Barabonov. That allows us to set up a line with (Ilya) Mikheyev with (Alexander) Kerfoot and (Zach) Hyman, one that I'm very excited about, how that can improve our depth throughout our lineup."
New Look Leafs
Keefe says he spoke to each player individually to discuss how he'll utilize them and who will be on their line. Then as camp opened, he announced the line combinations to the group as a whole. Obviously, most surprising is that Thornton top-line billing with Matthews and Marner.
Related: Maple Leafs' Draft Picks That Got Away
At first, it seemed odd. But picture Thornton setting up in front of the net and allowing the two puck wizards to do their thing while he screens the opposing goalie. This top-line combination also breaks up Hyman, Matthews and Nylander, a fairly consistent arrangement during the last couple of seasons.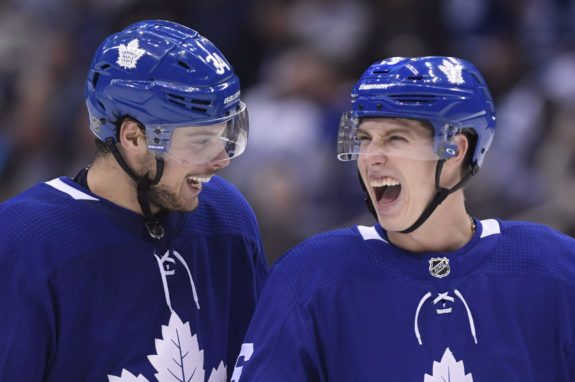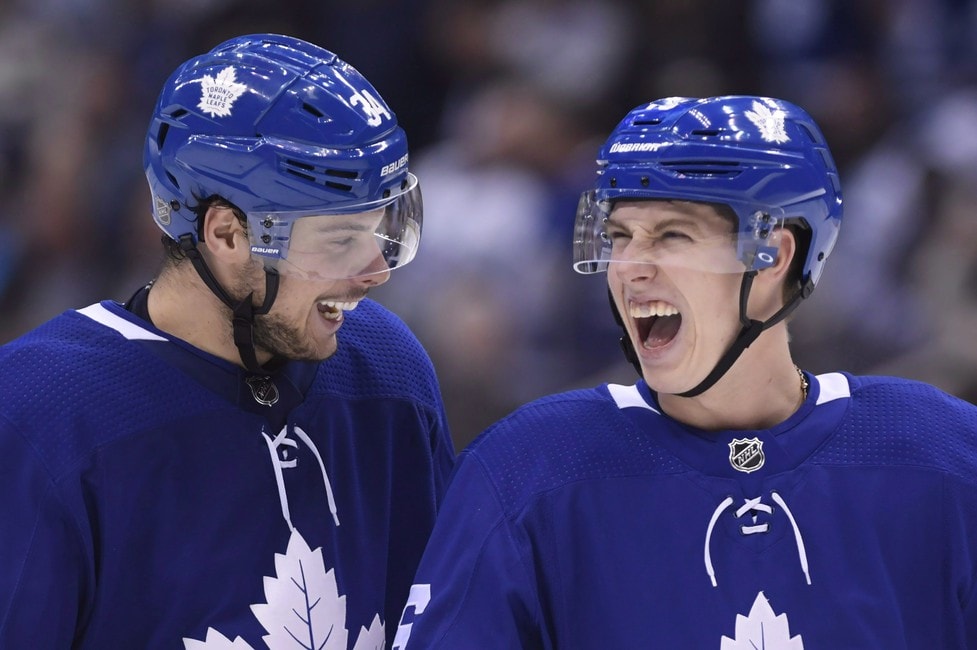 Vesey breaks into the top six with Tavares and Nylander, showing confidence in the player who has not lived up to expectations. He will have his chance to start producing with two proven scorers on his line. Although the third line comprises all returning Leafs, I'm sure we haven't seen them matched together before. It's an interesting mesh of speed and grit between Mikheyev and Hyman. It also gives Kerfoot a second chance and a clean slate to bounce back after a less than expected first season in Toronto.
A lot of Skill on the Outside Looking In
Simmonds matched up with Spezza and Barbanov on the fourth line gives us some answers as well. There are a lot of talented forwards in the Toronto system trying to crack the NHL roster. We now know that players like Nicholas Robertson, Pierre Engvall, Travis Boyd and Joey Anderson (among others) are on the outside looking in.
In all, there are 40 players in camp, 23 forwards, 13 defensemen and four goalies. Keefe wrapped up his media conference by saying with a grin, "so, I didn't get the question, so I will just give you the information, so you have a little more to talk about."
Related: Maple Leafs' Forgotten Ones: Jyrki Lumme
He certainly did give everyone a lot to talk about. Within minutes, the Leafs hashtag was trending on social media channels. The Maple Leafs on-ice training starts on Monday, just 9 days before the season begins against the Montreal Canadiens on January 13. There will be lots to talk about between now and then.
---
---