I was not expecting my Monday morning motivational tweet to come from HC Davos. But there it was for all Toronto Maple Leafs' fans to see and celebrate.
Here is a rough translation: "The start of the NHL Season is approaching; Big Joe got the marching orders last night from the Maple Leafs and leaves Switzerland for Canada in the next few hours. We only have to say THANK YOU for the incredible time we spent together."
Positive Sign for Hockey Fans
Yes, Maple Leafs and all hockey fans should get excited reading that. Although we are still waiting for official word, the fact that players are being called in is enough to jump out of bed on a Monday. Maybe a little bit more for Maple Leafs' fans. Why? First, because they are the most rabid of all hockey fans. Second, because they really want to forget the disappointment of last season. Third, everyone wants to see this new-look team with a future Hall of Famer in the lineup.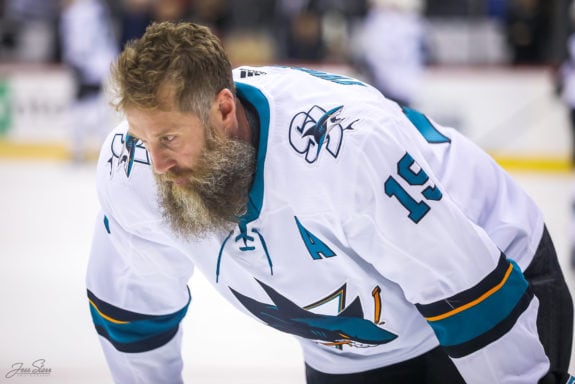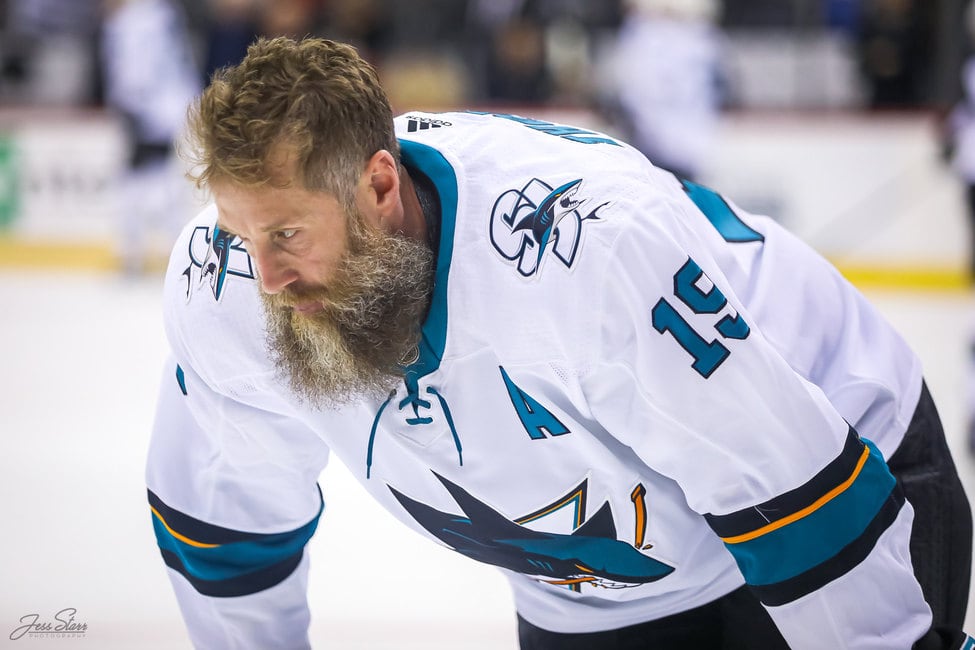 But what can we expect from a 41-year-old whose stats are down about 75% since his career highs? That was the question posed to the Maple Leafs writers during a recent edition of THW Live.
"We call him our top prospect overseas right now," Peter Baracchini said, and while he would like to turn back time, he believes Thornton has a lot left in the tank. "Given his durability, given the fact that he can still play, he is going to be that kind of player, a role player, any chance he can get he is going to win. Again production-wise, not expecting a whole lot. I would've liked to have had Joe Thornton in his prime, where he is getting 120 points and 90 assists. Realistically, it is not going to happen. We know he can still be an offensive driver getting in on the forecheck and setting up plays."
Thornton is in Game Shape
Kevin Armstrong thinks it speaks volumes that Thornton went overseas to play on the big ice surface and stay in shape. "He put up 11 points in 12 games and was the second-line centre for HC Davos. He is over in Europe playing right now; how many of these young guys are sitting at home playing their video games? You've got the old guy still playing hockey waiting for the season to start. He is going to come in and look great."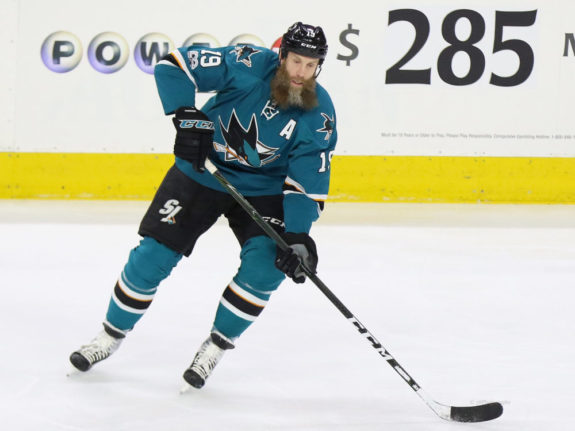 Andrew Forbes said that Thornton's work ethic on and off the ice will pay dividends for the Maple Leafs, reminding everyone he signed for a league minimum contract. "This guy is a gamer. He was brought up on a farm and has that mentality that you work hard, you go out there, and you play hard, and you are going to get results. That's where his presence isn't just going to be in the dressing room. But he is going to be a presence on the ice, he is a physical body, he is a guy you can certainly slot right in front of the net on a power play, and he is going to be that big body that creates havoc."
Jumbo Level of Possibilities
The trio of writers has Thornton pencilled in as the third-line centre and a vital piece of the power play. Given the abundance of skilled wingers in Toronto, the line combination are intriguing. Could he be in the middle of a Ilya Mikheyev/William Nylander line? Or how about a heavy line with Zach Hyman and Wayne Simmonds? Thanks to an early-morning tweet from HC Davos, it seems we will soon find out.
---
---