Joe Thornton is headed to Toronto in two senses. First, he was signed to play with the Toronto Maple Leafs during the offseason. That means he's going to play his first NHL season with the Maple Leafs. Second, yesterday he left his HC Davos hometown team in Switzerland, where he lives during the NHL offseason.
Related: Maple Leafs News & Rumors: Thornton, Matthews, Marner & Nylander
The question Maple Leafs fans have isn't about Thornton's resume. Everyone knows he was a great NHL player and probably a unanimous Hall of Fame candidate. But what does he have left at 41 years of age? How good will he be for the Maple Leafs during the 2021 regular season and into the playoffs?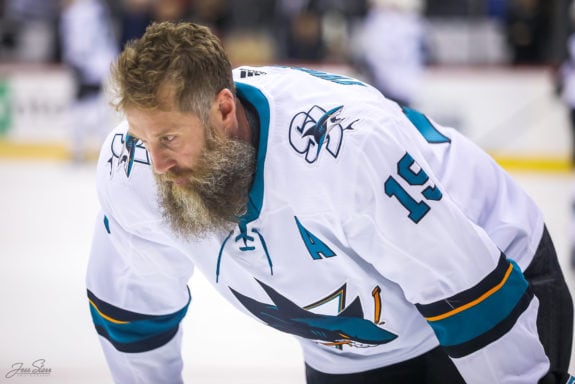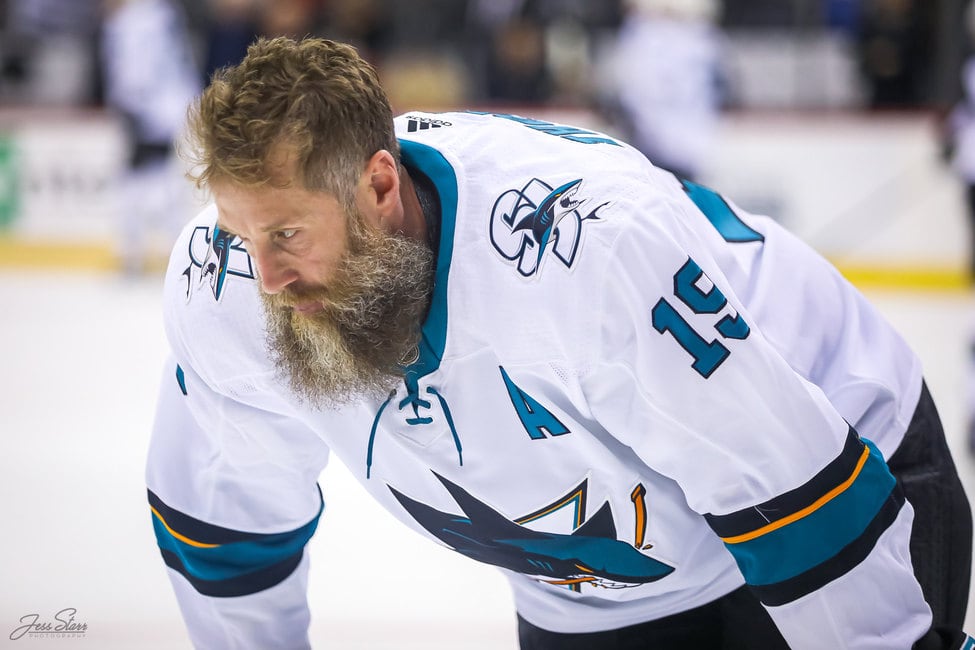 The word from both HC Davos and former coach Peter DeBoer should help put Maple Leafs' fans at rest. They're clear in agreeing that Joe Thornton can still play.
Translating Joe Thoronton's Message from HC Davos
The tweet below contains a message from the team Joe Thornton has been playing with at his home in Switzerland. It had come out yesterday just prior to my posting my The Hockey Writers post, and I made note of it in that post.
However, at the time of my post yesterday, I hadn't had time to translate the post from German to English. Now I have and here's the translation (thanks for Google Translator).
Related: 4 NHL Backup Goalies Who Should Be Starters
The Swiss team announced, "The start of the @NHL-Season is approaching, Big Joe got the "marching orders" of the last night @MapleLeafs and leaves the 🇨🇭 direction 🇨🇦 in the next few hours. We only have to say THANK YOU for the incredible time we spent together. Forever💙💛! #HCD."
It's obvious that the Davos club loved having Thornton on its roster. In a previous article, Sportsnet's Luke Fox had interviewed Davos general manager Raeto Raffainer, who talked about Thornton's leadership. Raffainer had then noted that Thornton's impact "on the ice, on the game, is still unbelievable."
But how much speed has Thornton lost? Can he keep up in today's NHL?

If Raffainer's evaluation of the speed involved in the Swiss game and Thornton's ability to keep up and to produce is correct, then Thornton will be able to contribute. Specifically, during his interview with Fox, the Davos general manager claimed, "We're one of the fastest-skating leagues in the world, and he's still producing one point per game."
Thornton Is Peter DeBoer's Favorite Player – Ever
HC Davos general manager isn't the only fan Thornton has. In a source closer to home and offered by someone who should know, Thornton's former coach Peter DeBoer is clear. Thornton is one of the best players he's ever coached. He's certainly DeBoer's favorite player of anyone in his NHL coaching career. (from "Can Joe Thornton still carry a tune? Ex-coach Peter DeBoer thinks so, Steve Simmons, Toronto Sun, 14/12/20).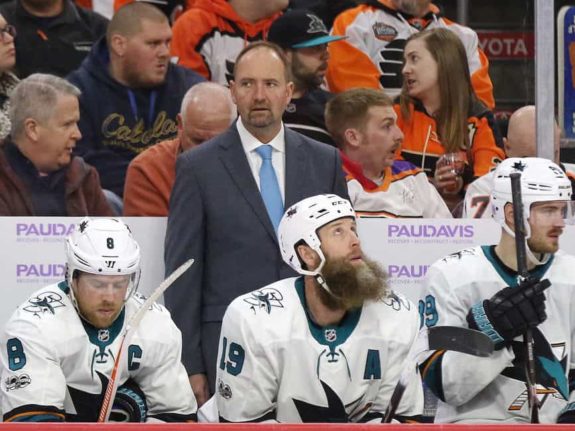 In Simmons Toronto Sun article, he reports that DeBoer has coached Thornton for five of his last 12 NHL seasons. And, of the more than 300 players DeBoer's coached, he's not afraid to admit where he ranks Thornton as both an NHL player or a person. It's simple, Thornton is No. 1 on DeBoer's list.
As DeBoer, now the coach of the Vegas Golden Knights, said: "He was the most enjoyable player to be around on a daily basis I have ever had."
Simmons also noted that DeBoer clearly wanted to be on the record when he spoke about Thornton. He added, "He's a great pro with great positive energy."
DeBoer added, "he brings with him, what I call great messaging. He has an old-school style, where's he's not afraid to call guys out, young players or old players, on what expectations are of a professional."
In DeBoer's opinion, Thornton's "such an interesting guy. He played his rookie year for Pat Burns and then for Mike Keenan. He grew up playing for tough coaches. He's lived through just about everything in his career and has no problem pushing people to play or act at a certain level. He'll speak up no matter what the circumstance is."
Why is that the case? DeBoer answers, "I haven't been around many people who love the game and the life, the way he loves the game. He loves everything about the NHL — the traveling, the road trips, the workouts, the practices — that passion is contagious."
Maybe Thornton Can't Play Big Minutes, But He's Still Productive
Positive energy or not, the big questions are: First, can Thornton still play? Second, how much can he play? Third, how should the Maple Leafs use Thornton in their line-up?
Related: Buffalo Beauts 2021 Season Preview
Thornton used to play more than 20 minutes a game, and he was an offensive machine. In those ways, he was like Auston Matthews. When DeBoer first coached Thornton, he just expected him to carry that big a load. By last season, when DeBoer ended his coaching experience with the San Jose Sharks, Thornton's time had been reduced to 15 minutes a game, with about 13 of those even-strength minutes.
Given the minutes Matthews and Maple Leafs' captain John Tavares play at center, no one looks for Thornton to play 15 minutes a game. I'm thinking he'll play about 12 or 13 minutes per game, especially with the players the Maple Leafs have gathered for their fourth line.
In addition, given Thornton's unique offensive skills that means the third-line won't be a checking or grinding line. Instead, the Maple Leafs will have a completely different offensive look.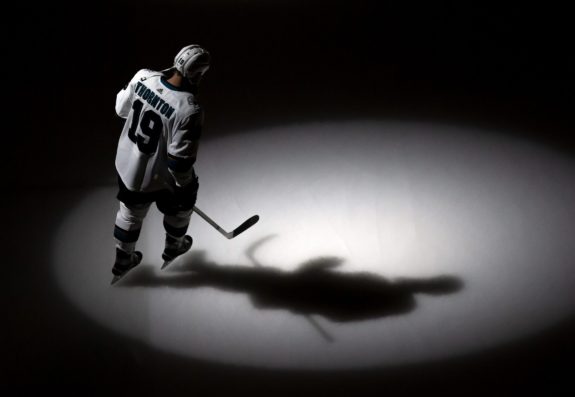 DeBoer would agree it will work, "One thing about Joe, even now," is that "he makes his wingers better. He gets opportunities for them that others can't." He added that you could stick Thornton with "two fourth line wingers and he was going to make them really good players."
Wherever Thornton plays, DeBoer believes "He's got game left."
The Jury on Thornton Remains Out
Maple Leafs fans will soon see. Right now, from my reading of the "temperature" of those in Maple Leafs nation, the jury's out about whether Thornton can produce. To call it ambivalent might be an understatement. Many fans simply believe Jumbo is too slow for the NHL.
Related: Maple Leafs News & Rumors: Robertson, Thornton, Bogosian & More
That's the great thing about NHL hockey. We'll soon find out on the ice.
---
---