In this edition of Toronto Maple Leafs News & Rumors, I'll share the news that Joe Thornton is on his way to Toronto and show his appreciative send-off by his HC Davos team in Switzerland. I'll then look at six Maple Leafs prospects who'll be representing their country's teams at the upcoming World Junior Championships.
Related: Maple Leafs News & Rumors: Thornton, Matthews, Marner & Nylander
I'll also share a story Maple Leafs' general manager Kyle Dubas shared about what he learned from his grandfather who was a coach with the Sault Ste. Marie Greyhounds and how important it is to have the right guy behind the bench.
Item One: Joe Thornton Is on His Way from Switzerland to Canada
Yesterday, Chris Johnston reported that Joe Thornton had finished his time living in Switzerland and playing for HC Davos and is now on his way to Toronto to prepare for the opening of training camp. For Maple Leafs fans who might not know, in 2004-05 a young Thornton traveled to Switzerland to play during the NHL lockout. While he was there, he met his wife. Now his family lives in Davos during the NHL offseason.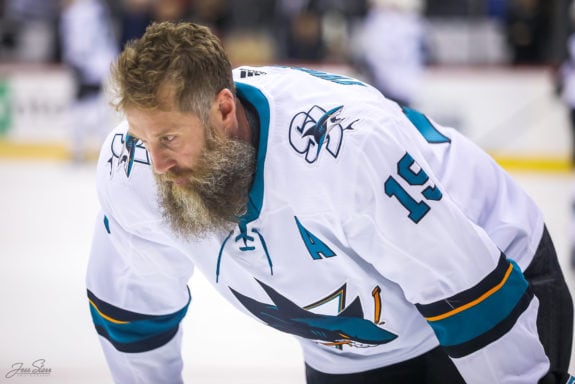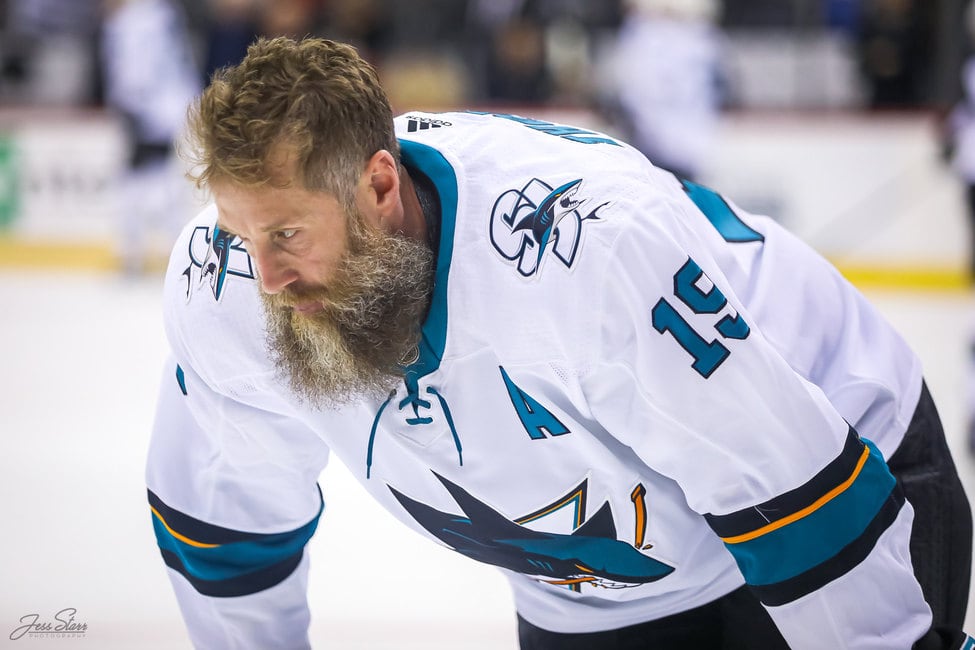 In that 2004-05 season, the now-41-year-old Thornton played 40 games with Davos and helped his team win the Swiss championship. He also played there during the 2012-13 lockout and now lives there every offseason. During his time with Davos this season, Thornton scored five goals and 11 points in 12 games. Currently, Thornton seems to be penciled in as the Maple Leafs' third-line center for the 2020-21 season.
Item Two: Six Maple Leafs Prospects in World Junior Tournament
Although Nick Robertson will be missing the upcoming World Junior Championships (WJC) that begin in Edmonton on Christmas Day, that doesn't mean Maple Leafs fans shouldn't watch the games on television. If they do tune in, they'll have a chance to get a good look at six of the organization's prospects who will be suiting up there.
Related: One for the Ages: Wayne Gretzky's 1995-96 NHL Season
Team Russian will ice three Maple Leafs prospects – Rodion Amirov, Mikhail Abramov, and goalie Artur Akhtyamov. The Maple Leafs drafted 6-foot, 167-pound left-winger Amirov during the first-round of the 2020 NHL Entry Draft (15th overall). He's likely to have a key role with Team Russia in the WJC.
Mikhail Abramov is a 6-foot, 185-pound 19-year-old center who was drafted in round four (115th overall) of the 2019 draft. He's been playing with the Victoriaville Tigres of the QMHL and has scored four goals and 10 assists in nine games this season. Finally, goalie Artur Akhtyamov was chosen during the fourth round of the 2020 draft. He's been playing as a backup goalie in the KHL this season with Kazan Ak-Bars.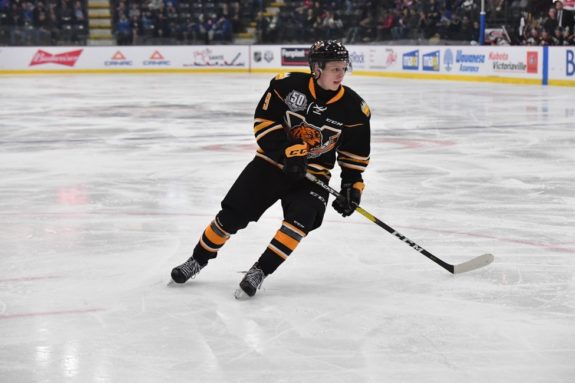 Team Finland will have three Maple Leafs prospects on its roster. Mikko Kokkonen is a 5-foot-10, 190-pound defensemen drafted during the third round (84th overall) of the 2019 NHL Entry Draft. He's been playing with Jukurit Mikkeli of the SM-liiga this season.
Topi Niemela is a 5-foot-11, 156-pound defenseman who was drafted during the third round (64th overall) in the 2020 draft. He's been playing with Karpat of the SM-liiga this season. Finally, Roni Hirvonen is a 5-foot-9, 165-pound center drafted during the second round (59th overall) of this year's draft. He's been playing with Assat Pori of the SM-liiga this season.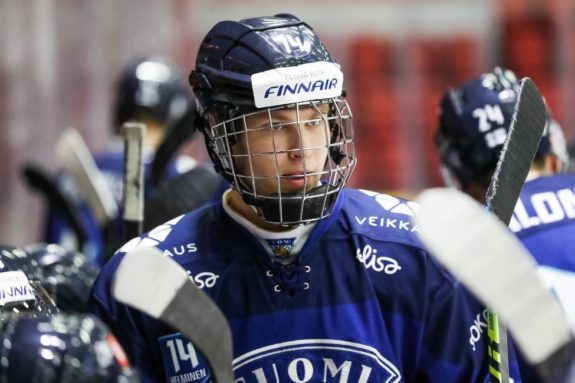 Although no North Americans are representing the Maple Leafs, there are six young players worth watching during the WJC.
Item Three: Grandpa Dubas' Lesson to Young Kyle
In my recent Maple Leafs research, I came across a story about Kyle Dubas growing up that caught my attention. Dubas' grandfather Walter coached the tier II Sault Ste. Marie Greyhounds before that team joined the OHL. It was a non-paying job, and Grandpa Dubas squeezed it in after his 6 a.m. to 2 p.m. shift at the steel mill.
Related: Minnesota Whitecaps 2021 Season Preview
When young Kyle attended his grandfather's wake in 2012, he began to comprehend what his grandfather stood for and how that translated into what Kyle's come to believe about having the right person both behind the bench and away from the rink. (from "Kyle Dubas using his own grandfather clause in running the Maple Leafs," Lance Hornby, Toronto Sun, 29/11/20).
Although Walter had to give up coaching as his young family grew, Kyle learned that many people in Sault Ste. Marie had not forgotten his grandfather's influence. Nor did young Kyle, who was the Greyhounds stick boy and sat with Grandpa Dubas through practice and eventually became the team's general manager.
During the Maple Leafs virtual Coaches Open House at the end of November, Dubas told host Ron MacLean that on "the night he passed away, we went to the house where he and my grandmother lived for 60 years. She cut out and saved all the (game) articles from the paper."
Dubas remembered, "You heard from former players that he was demanding and held them accountable, but he always had their back. He spent a lot of time with players who needed parenting and general counselling. He was their favourite coach, to play a certain way, to buy in and by how they were treated."
Dubas admitted the lessons from his grandfather were "something I've tried to carry over into my career. I got to know some great coaches — Dave Cameron, Craig Hartsburg, Sheldon (Keefe, with the Leafs). I've always enjoyed my relationship to coaches, thanks to my grandfather."
What's Next for the Maple Leafs?
The jury's out among Maple Leafs fans whether Thornton can still play and what he might add to the Maple Leafs. That might be, but one thing we know about Thornton is that he's universally appreciated wherever he goes. Today's message re-tweeted by Johnston above from Thornton's HC Davos team is similar to many of the other stories I've heard.
Related: Maple Leafs Radical Trade Rumors: Nylander, Ekblad, Nurse & Subban
Such little things make me believe Thornton will add much to the dressing room and on the ice. I might not be in the majority with Maple Leafs fans, but I think the organization is fortunate to have him with the team.