One can argue that the hardest position to properly fill in hockey is the role of the backup goaltender. Not only do you need an NHL-caliber goalie who is able to perform without having a consistent playing schedule, but he needs to be good enough to step into the starting role for weeks or even months should an injury strike the starter. Also, when a team lacks confidence in their backup, it can create a situation where the starter is overworked, causing play to slip by the end of the season.

When a backup goaltender is able to excel in their role, true magic can happen for a franchise. Suddenly, the starter can take nights off without worry, allowing the team to soldier on with the same confidence in their goaltending no matter who's in the net.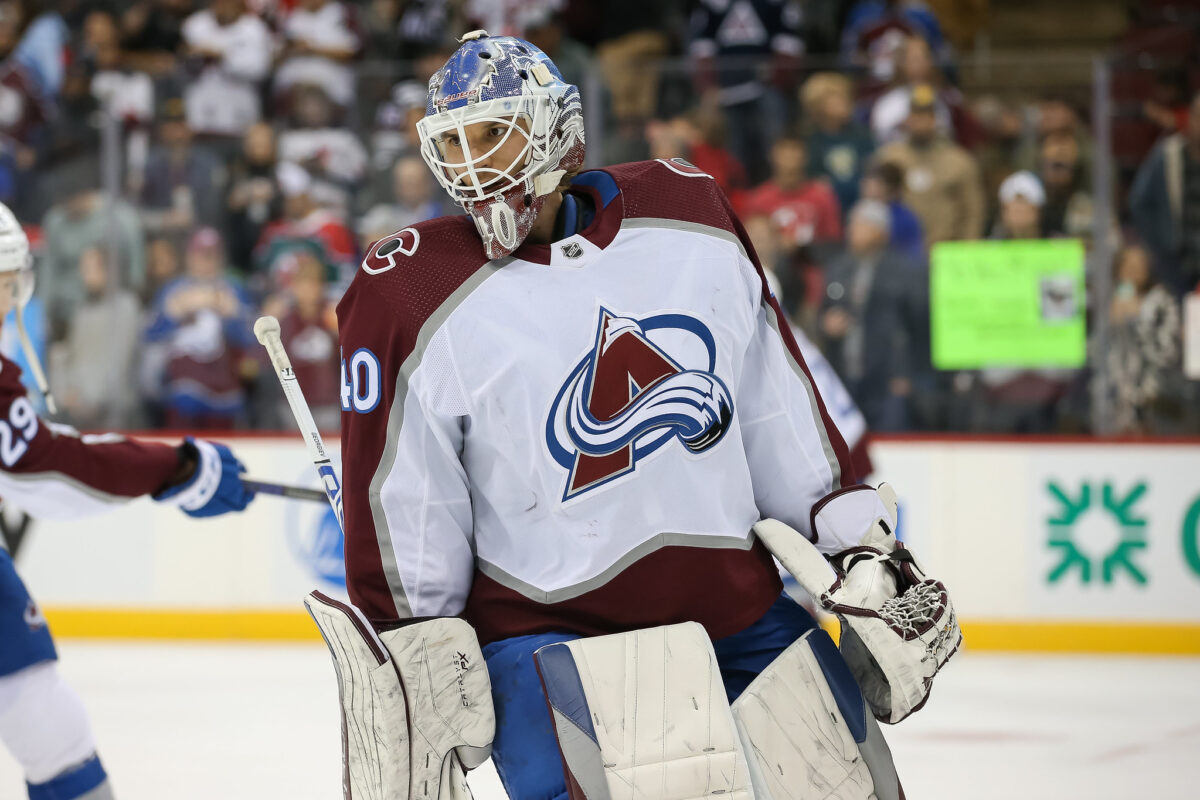 However, having a backup that is NHL-ready can eventually cause trouble for a franchise, forcing the team to underutilize a player. This can cause a massive asset to be stuck on the bench as the established starter takes on the lion's share of the nightly work.
Related: Ranking NHL Teams By Goaltenders
---
Latest News & Highlights
---
When that situation happens, the league takes notice, and teams will look to swing a trade for their next franchise goaltender to build around or for a veteran to stabilize goaltending in the short term.
So, who may be among the next wave of starting goaltenders in the NHL? Well, look no further than some of the current backups. The only problem for the majority of these masters of the meshed mansions is the man standing in front of their dream, an uber-talented starter.
Jeremy Swayman – Boston Bruins
After featuring Tuuka Rask as their sure-fire number-one starter for more than a decade, the Boston Bruins started planning for a new future once it became clear that he would not be ready to play for the 2021-22 season. Due to this, they went out and signed Linus Ullmark to a four-year, $20 million contract to lock down their net, while also promoting Alaskan native Jeremy Swayman from their prospect pool to take on the role of backup.
While there were some starts and struggles throughout their first tenure together, the 2022-23 NHL season for this tandem has been exceptional. Ullmark should be the favorite to win the Vezina where Swayman has won 20-plus games and has done more than just pick up the slack when called upon.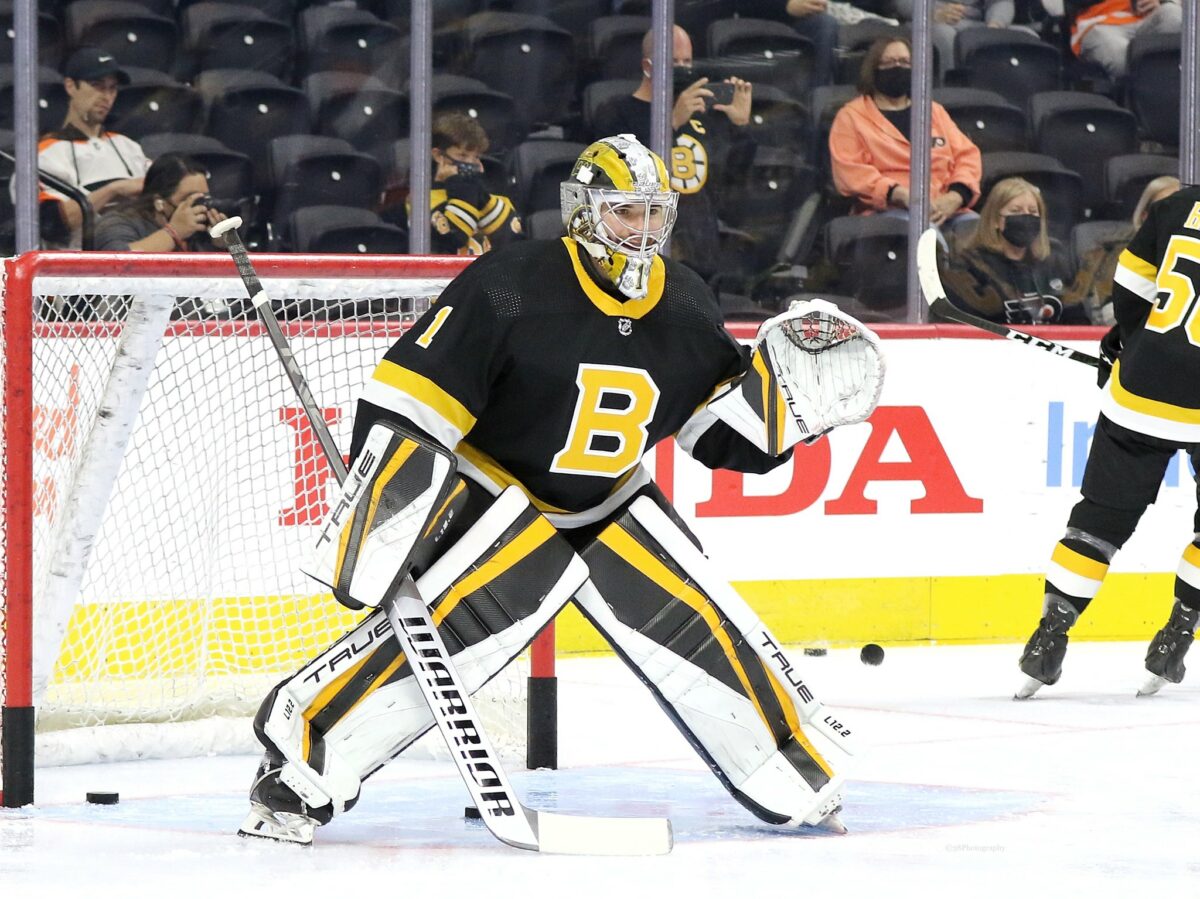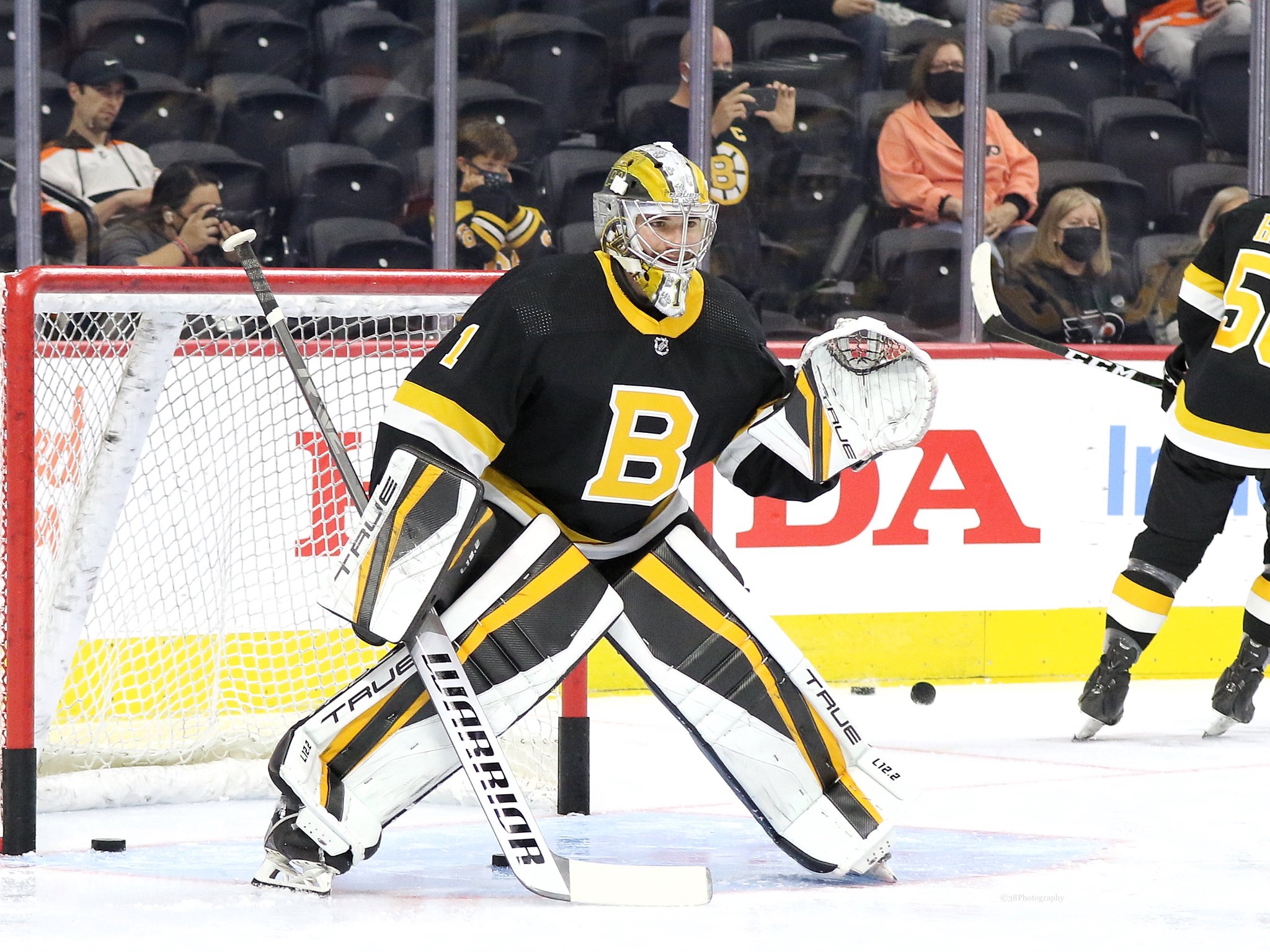 Also, he's still incredibly young for a goaltender at 24 years old, meaning that Swayman is still growing into his game. When you take this into account, the expectation should be to see him taking over a net full-time in the near future, whether it's with the Bruins or another franchise.
Martin Jones – Seattle Kraken
When the Seattle Kraken came into the NHL as an expansion franchise during the 2021 offseason, they made a surprising move by going all in on free-agent goaltender Phillipp Grubauer, signing him to a six-year, $35.4 million contract. While he was coming off a Vezina nomination as the Avalanche's starter during the shortened 2020-21 season, there were questions about his ability to lead a franchise in the net. Now, to put it simply, the 2021-22 season was a nightmare for the Kraken and Grubauer, who struggled mightily to live up to this contract.
This led the fledgling franchise to make another surprising decision during the 2022 offseason when they signed struggling goaltender Martin Jones to a one-year contract. Many figured he would be used purely as a backup, but an early injury to Grubauer forced Jones into the starter role sooner than expected.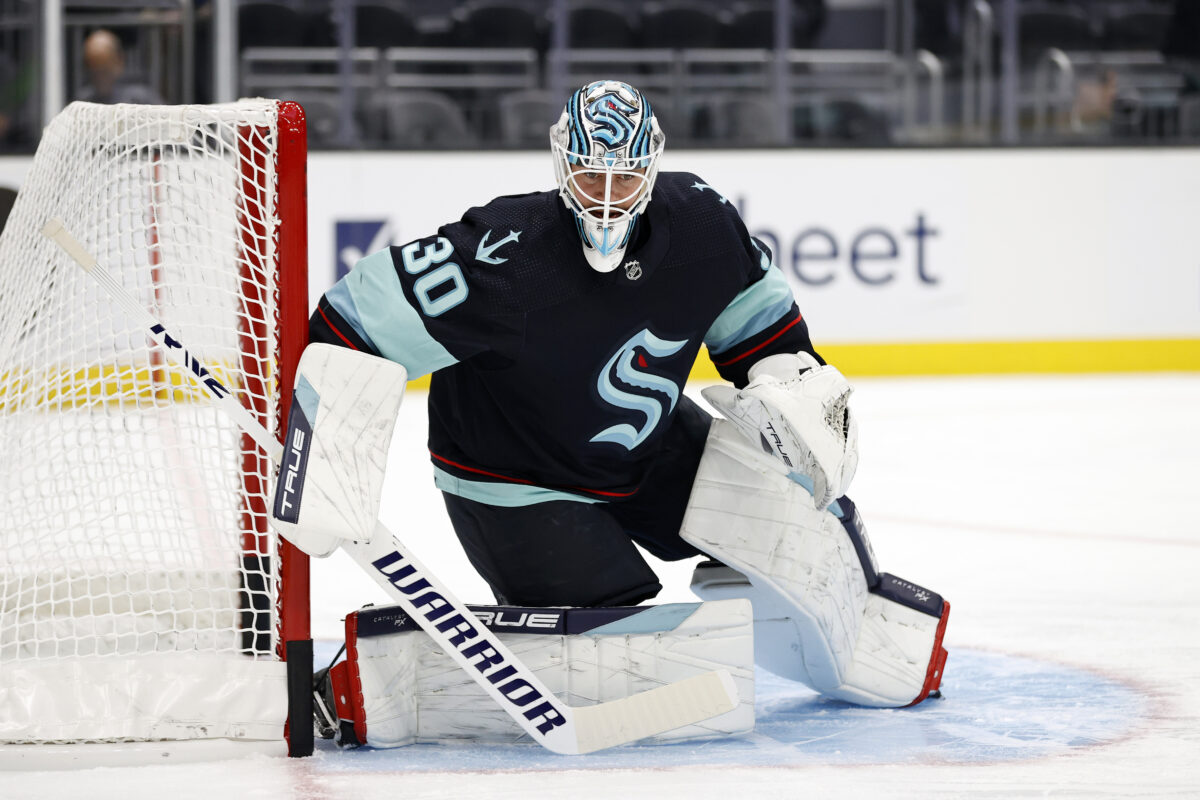 With this expanded ice time, Jones has provided Seattle with consistent goaltending. No, he hasn't been a Vezina candidate by any means, but his steady presence and ability to make enough timely saves have helped lead the Kraken to a positive record and kept them in the playoff hunt in their second season.
Now, will this sustain past this season? That's hard to tell, especially as Grubauer gets healthy. It's difficult to keep one of your highest-paid players on the bench for long if they are ready to play, but if Jones keeps playing well, he will at least be the 1B option of this starting tandem and could make the argument that he should be the primary starter right now.
Logan Thompson – Vegas Golden Knights
When it was announced that the Vegas Golden Knights starting goaltender, Robin Lehner, would miss the entire 2022-23 season due to an injury, many rightfully believed this would spell disaster for the franchise. The Golden Knights struggled mightily with injuries throughout 2021-22, and this loss left them relying upon a trio of untested goalies, including Logan Thompson, newly acquired Adin Hill, and Laurent Brossoit.
Well, it didn't take long for this concern to be washed away, as Vegas has been one of the best teams in the NHL this season, and Thompson, their unassuming backup turned tandem starter, has become one of the best goaltenders. While he is signed to a meager $766,667 cap hit through the 2025 season, he put together numbers of a Vezina candidate before struggling with injuries in the second half of the season.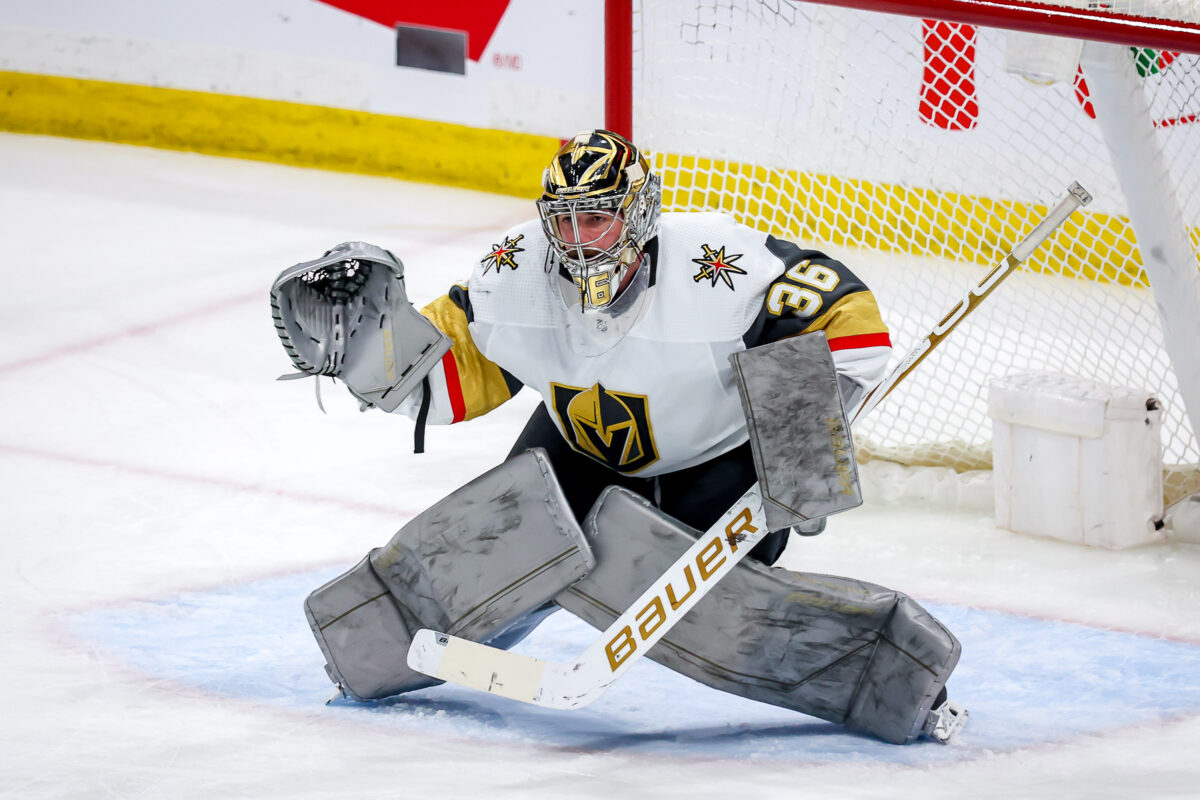 With these injuries in mind, the Golden Knights made an unexpected move at the 2023 Trade Deadline and acquired Jonathan Quick, who had been jettisoned by their divisional rivals. While Quick had been struggling mightily this season, he has seemingly found his game once again with Vegas, and will likely be their postseason starter given how injury prone all of their remaining goaltenders are.
This means Thompson could find himself on the bench, looking to usurp Quick once the playoffs kick-off. This would be a bit of a shame, as he played well enough to earn his spot in the playoffs, but sometimes timing is everything.
Joonas Korpisalo – Los Angeles Kings
Heading into the 2022-23 season, things looked simple for the Los Angeles Kings in terms of goaltending. With Quick entering the final season of his mammoth 10-year deal and Cal Petersen signed to a three-year contract in the offseason, everything was set for the Kings to ride this goaltending tandem for the season.
This was, of course, not how things went. Quick carried a .876 SV% in 31 games played, where Petersen ended up being sent back to the American Hockey League (AHL) to find his game, effectively rendering this tandem lost for the franchise. However, they took this as an opportunity to rebuild on the fly, and they managed to make some impactful changes.
First, they called up Pheonix Copley from the AHL, who immediately went on a tear, winning 25-plus games and looking every part of a starter. However, this wasn't enough for the Kings, and they swung a big trade to bring in Joonas Korpisalo at the deadline, while moving on from Quick at the same time.
With their goaltending rebuilt, the Kings now have one of the best tandems in the entire NHL. Both Korpisalo and Copley are playing like a starter, and it will be fascinating to see who the team rides in the postseason, or if they let them share the net to keep this rotation going.
Related: Hockey Documentaries to Watch Right Now
Either way, the Kings may not be able to hang on to both goalies this offseason, which means Korpisalo could become available in free agency. If he continues playing as well as he has so far with L.A., then a franchise goaltender would be on the market, which is a rare opportunity for a team in need of a goalie.
NHL Backups Ready for the Next Step
As the season continues, expect to hear more about backup goaltenders as injuries pile up and the playoffs approach. This offseason will also be interesting to watch, as a number of starters are due new contracts, which could open up new opportunities for players like these.