One can argue that the hardest position to properly fill in hockey is the role of the backup goaltender. Not only do you need an NHL-caliber goalie who is able to perform without having a consistent playing schedule, but he needs to be good enough to step into the starting role for weeks or even months should injury strike the starter. Also, when a team lacks confidence in their backup, it can create a situation where the starter is overworked, causing play to slip by the end of the season.
When a backup goaltender is able to excel in their role, true magic can happen for a franchise. Suddenly, the starter can take nights off without worry, allowing the team to soldier on with the same confidence in their goaltending no matter who's in the net.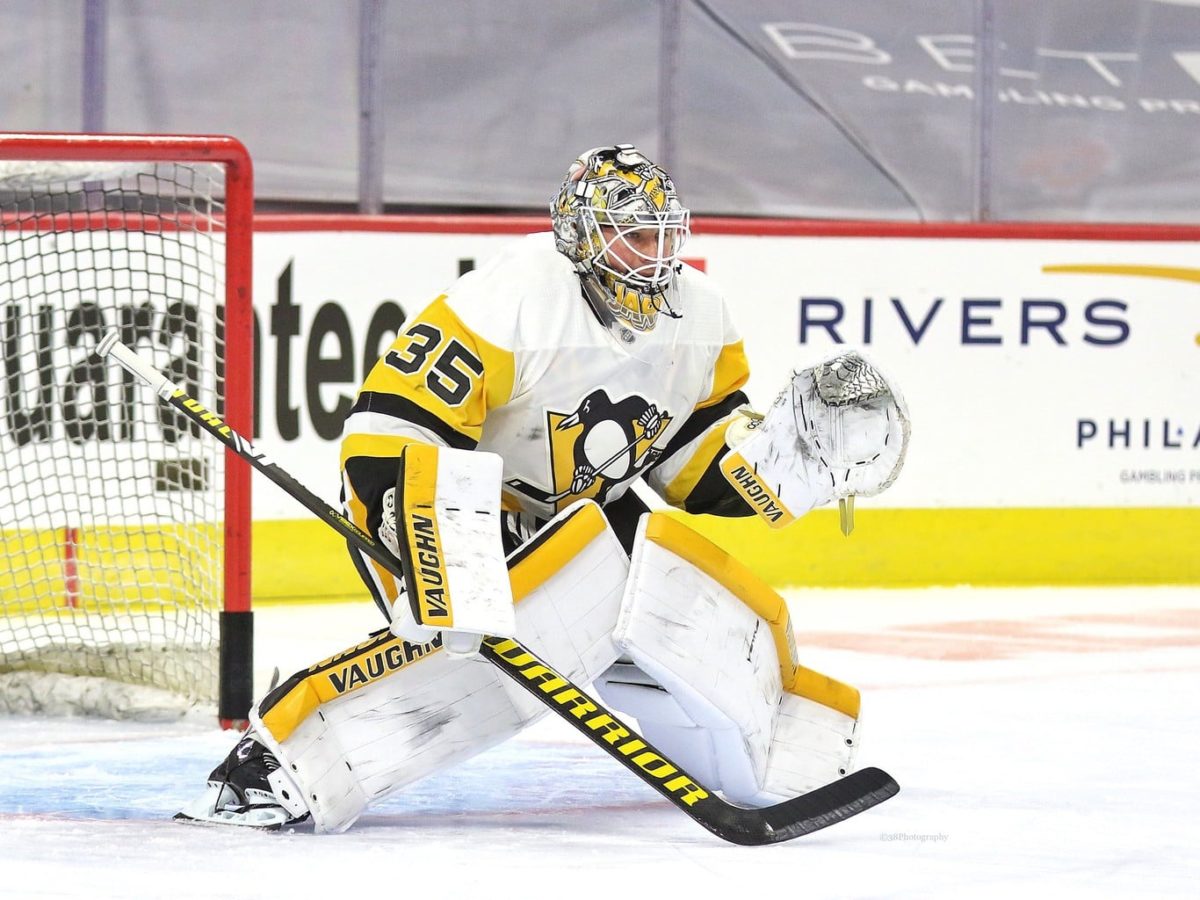 However, having a backup that is NHL ready can eventually cause trouble for a franchise, forcing the team to underutilize a player. This can cause a massive asset to be stuck on the bench as the established starter takes on the lion's share of the nightly work.
When that situation happens, the league takes notice, and teams will look to swing a trade for their next franchise goaltender to build around or for a veteran to stabilize goaltending in the short term.
So, who may be among the next wave of starting goaltenders in the NHL? Well, look no further than some of the current backups. The only problem for the majority of these masters of the meshed mansions is the man standing in front of their dream, an uber-talented starter.
Alexandar Georgiev – New York Rangers
Age: 25
NHL Experience: 94 games played, 43 wins, .912 SV%
Heading into the 2020-21 season, the New York Rangers found themselves in a different situation. For the first time in close to 15 years, the franchise wouldn't have Henrik Lundqvist in net after he was bought out of the final year of his contract.
The Rangers felt confident in this move because of the emergence of Igor Shesterkin, a young Russian goaltender who spent years as a dominant force in the KHL before coming to North America and looking like a starter in his first 12 NHL games. Despite this confidence in Shesterkin, 12 games is a small sample size, which makes having a backup with starting potential important.
This is where Alexandar Georgiev comes into play. The 25-year-old Bulgarian goaltender spent the better part of the last two seasons behind Lundqvist, learning how to play from one of the all-time greats while looking solid in the role. In 77 games played prior to the start of the 2020-21 season, he posted a .913 save percentage (SV%) and a 3.00 goals-against average, which was solid when you consider that the Rangers were in the middle of a rebuild.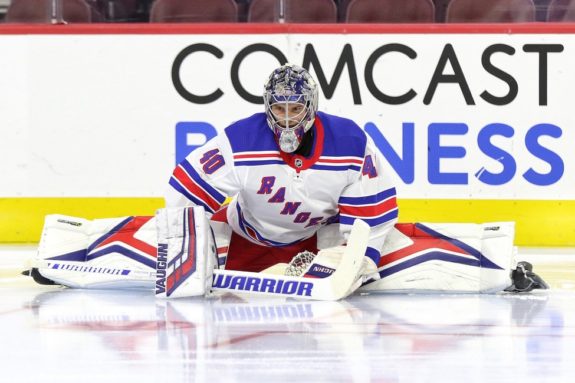 While the Rangers gave Shesterkin the starting role for the 2020-21 season, Georgiev still has received plenty of playing time to show that he is more than just a competent backup. They gave him a two-year extension this offseason for a reason, and when the opportunity presented itself, he was ready to take over a starting gig in New York. Sure, he may not be their future in net, but he could be a name that gets an opportunity with a different team in a year or two and blossoms into a full-time starter.
Jack Campbell – Toronto Maple Leafs
Age: 29
NHL Experience: 81 games played, 37 wins, .918 SV%
Over the last five seasons, the Toronto Maple Leafs have featured Frederik Andersen as their number-one goalie to overall mixed results. At times, he was a workhorse Vezina candidate who stole games and put the team into a playoff position. As the years wore on, though, injuries slowed his play, raises questions about how long he would remain Toronto's starter.
Eventually, this led the Maple Leafs to swing a trade in 2020 to bring Jack Campbell into the organization, who was a capable backup with starter potential. While the net was clearly Andersen's to start the 2020-21 season, injury eventually forced him out of the lineup for an extended amount of time, allowing Campbell to take over as the de facto starter.
In this role, Campbell thrived, setting an NHL record by winning 11 straight games to start his season. While he hasn't always been perfect since that record-setting effort, he is still carrying standout statistics, with a .925 SV% and a 2.14 GAA.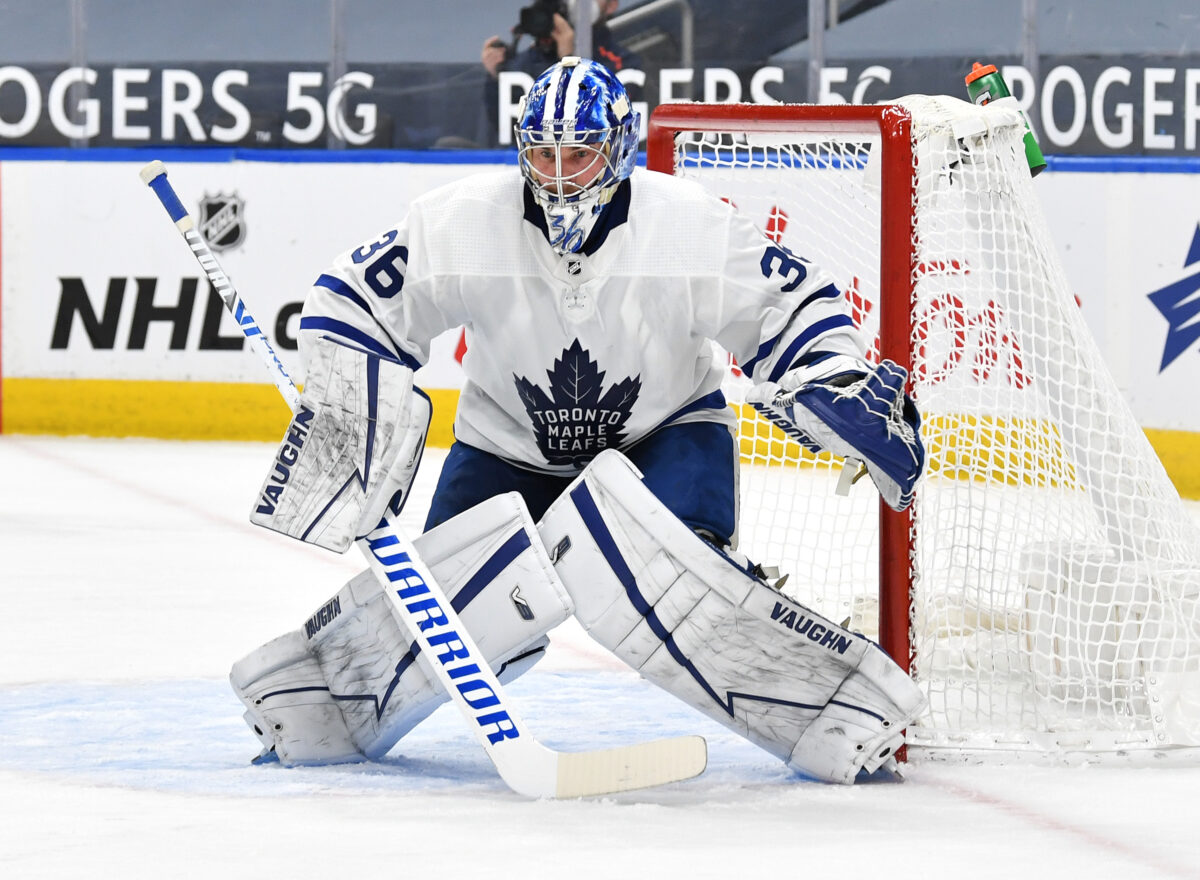 Given his play so far, it is looking like Campbell may be the goalie Toronto leans on heading into the postseason, regardless of whether or not Andersen is ready to play again this season. If this is the case, he could cement his role with the franchise with a strong playoff run, and take over as the Maple Leafs' full-time starter for the 2021-22 season.
Robin Lehner – Vegas Golden Knights
Age: 29
NHL Experience: 316 games played, 128 wins, .918 SV%
When the Vegas Golden Knights entered the league back in 2017, they were blessed with a franchise goaltender when they acquired Marc-Andre Fleury in the expansion draft. From day one, Fleury was their face in net, giving the team a chance to win more often than not.
However, after Fleury struggled some during the 2019-20 season, Vegas decided to make a splash at the trade deadline by acquiring Robin Lehner, who a standout player available. This gave the Golden Knights one of the best tandems in hockey, with Lehner becoming the starter during their run to the 2020 Western Conference Final in the Bubble.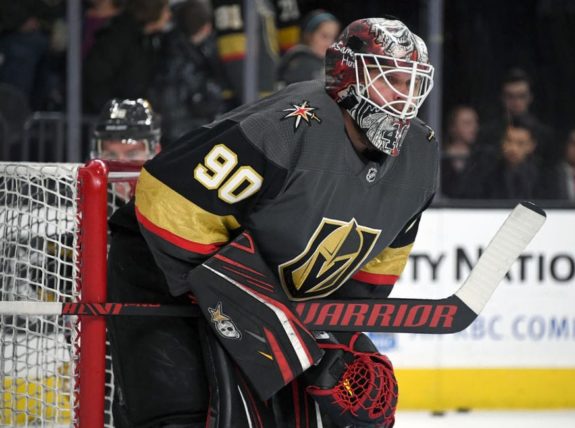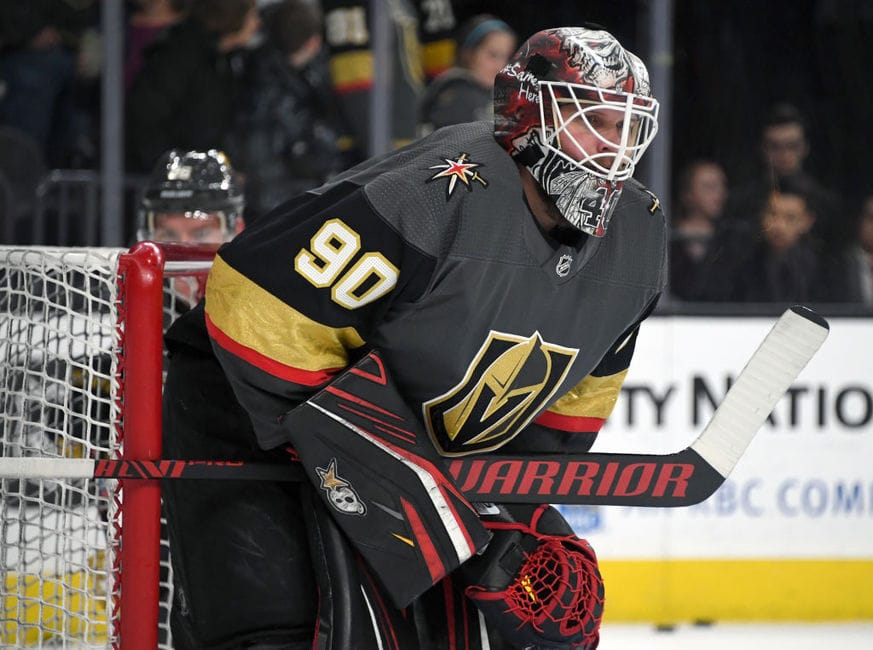 To start the 2020-21 season, though, Lehner struggled with injury, causing him to take a backseat with the franchise. While he was out, Fleury thrived, posting totals that were amongst the best of his career. This made it clear that he was the starter again, regardless of his age.
For Lehner's part, in the nine games he's started since returning from injury, he has posted an 10-0-1 record, while looking like a dominant force in net. If this play continues, the Golden Knights will find themselves in the enviable position of having two starting-caliber goaltenders heading into the postseason.
So, while Fleury may be seen as the starter right now, Lehner is staking his claim to be the future of the franchise in net. Given the five-year extension he signed in the offseason, Vegas appears to believe that they have their goaltending on lock for years to come.
Chris Driedger – Florida Panthers
Age: 26
NHL Experience: 37 games played, 20 wins, .927 SV%
There's no such thing as a guarantee in sports. For a perfect example of this, all you have to do is look at the Florida Panthers' goaltending situation over the last 18 months. During the 2019 offseason, the franchise invested heavily in the position, selecting top goaltending prospect Spencer Knight in the first round of the draft, as well as signing Sergei Bobrovsky to a mega-contract, making him one of the highest-paid players in the NHL, regardless of position.
Despite all of this high-profile investment in the position, the Panthers find themselves with an unexpected name carrying them to the 2021 Playoffs… Chris Driedger. The former Ottawa Senators prospect has settled into a comfortable role with the franchise, playing in 22 games this season while hosting a 13-6-3 record along with a .923 SV% and a 2.17 GAA, both far above Bobrovsky.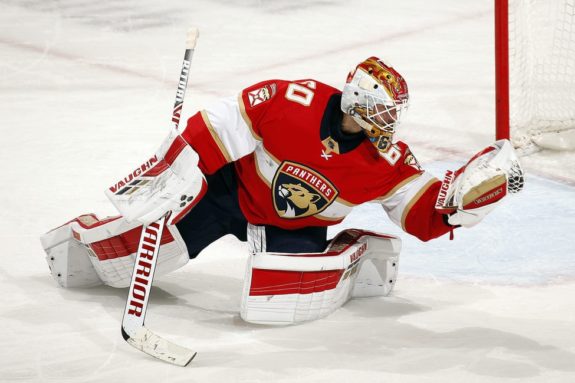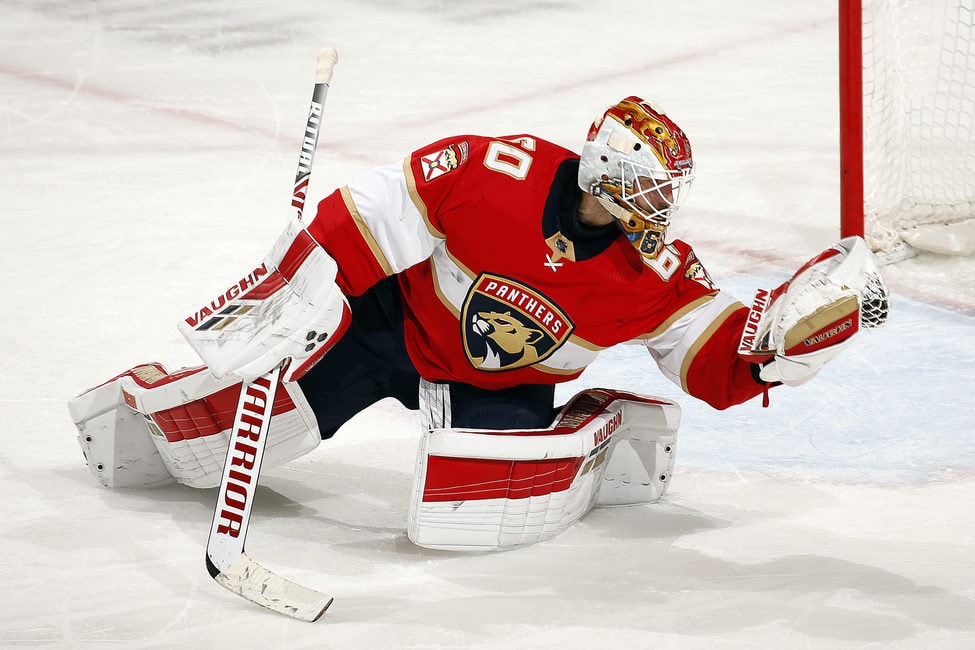 With this strong play, Driedger is not only stealing games from Florida's opponents, but he is also stealing games from their starter. While Bobrovsky is still getting more playing time, it's getting harder and harder to ignore what his backup is doing, especially as he sees more playing time.
As the league looks forward to the looming Seattle Kraken Expansion Draft, Florida's conundrum in net will become all the more important. Due to his contract, they will be forced to protect Bobrovsky, potentially leaving Driedger available to become the starter for Seattle, or for the franchise to trade him to get some value out of his strong play.
Either way, Driedger is a name to remember in the coming years, as he is a backup who could become a dominant starter once he is given a full-time starting role with a team, whether that is still in Florida or across the nation in Seattle.
Backups Ready for the Next Step
As the 2020-21 season continues, expect to hear more about these backup goaltenders as the playoffs approach and the expansion draft starts to dominate the NHL conversation. Any of these players could be the perfect pick for Seattle, as it would give them a chance to find a true starting goaltender from day one, and they have all shown that they have the potential to take on this role without missing a beat.
*All stats from hockey-reference.com.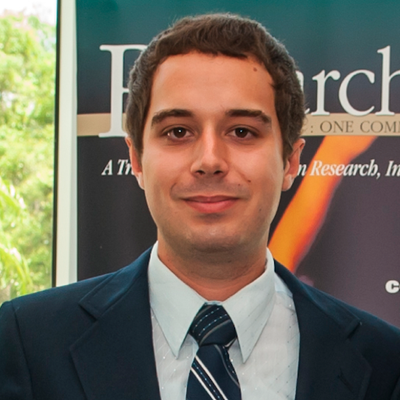 Eugene Helfrick is a Tampa Bay Lightning writer who is actually from Tampa Bay. He has written about the Lightning for six years, covering everything from their run to the 2015 Stanley Cup Final, to their crushing first-round exit in 2019, to their redemption in the bubble in 2020. While he is happy to talk about just about anything from cows to cars to video games, hockey will always remain one of his favorite pastimes.