Since the end of the 2021-22 regular season, a lot of change has occurred across the NHL, especially in the goaltending market. Injuries, free agents, and trades have reshaped the landscape, with very few teams having their same goaltending tandem heading into training camp.
Related: Tim Horton: A Legacy of Hockey, Donuts, & Coffee
For this series, I'm just going to focus on the projected starter and backup before the season kicks off. Injuries will certainly shape this list moving forward, which means it will require updates throughout the year. So, with that in mind, in the first of a four-part series, here are the goaltender rankings — counting down from No. 32 to No. 1.
32) Vegas Golden Knights
Starter: (?)
Logan Thompson
Laurent Brossoit
Adin Hill
Robin Lehner (LTIR)
ANALYSIS: Injuries can change a franchise in a matter of minutes, and nowhere will this be felt more than with the Vegas Golden Knights. With Robin Lehner out for the season, the Golden Knights' weak goaltending pool will be put under greater strain than ever expected. While there's a chance an unexpected player steps up and takes over the starting role, it's also just as likely that the team rolls our three or four different goalies by the all-star break in hopes of finding one who will stick.
31) Chicago Blackhawks
Starter: Petr Mrazek
Alex Stalock
As a team that is clearly looking to start a long rebuild, it should come as no surprise that the Chicago Blackhawks are lacking when it comes to the goaltending department. While they accepted a trade to bring in Petr Mrazek, the once sound starter is coming off a difficult, injury-filled season. Behind him is Alex Stalock, another journeyman who is a great depth option, but not someone you would expect to lean on for a long period of time should injury strike.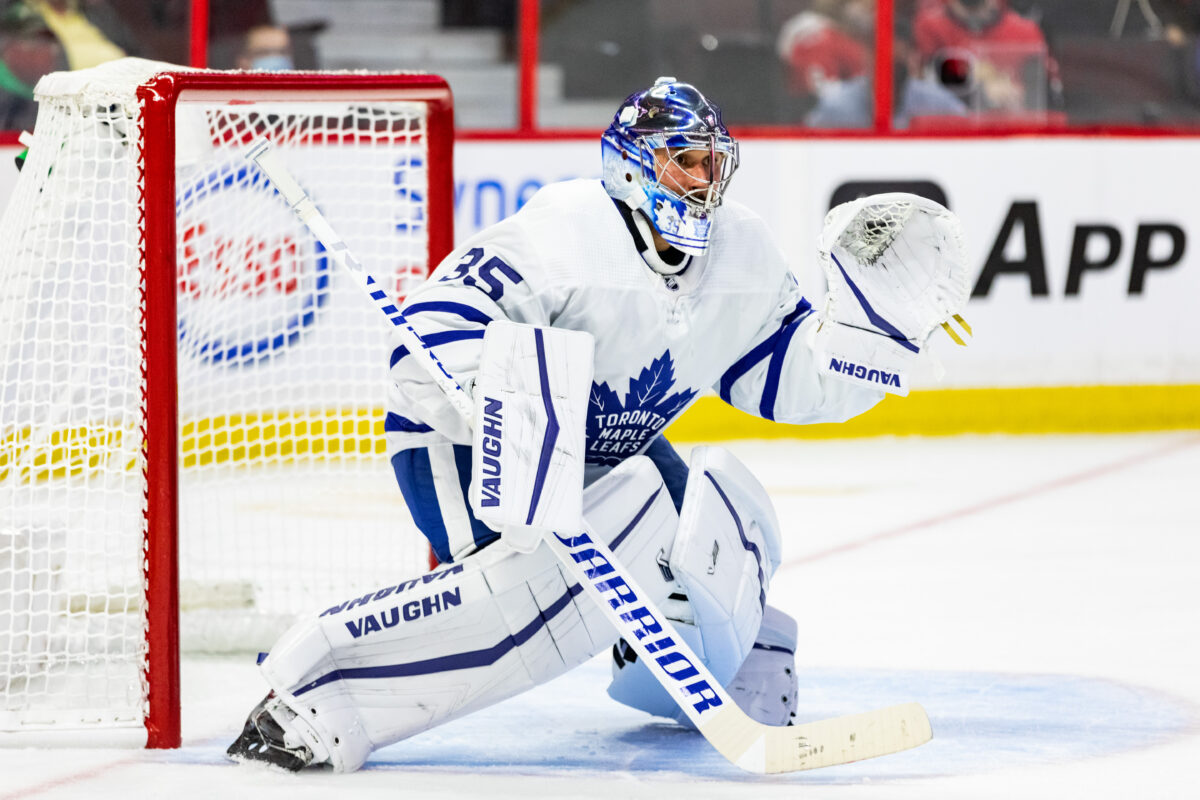 Needless to say, I don't have the highest hopes for the Blackhawks. Their goaltenders are good enough to steal games here or there, but they aren't players I would expect to start a full season or be able to carry the rebuilding team to greatness on their own.
30) Arizona Coyotes
Jon Gilles
Ivan Prosvetov
ANALYSIS: While things did not go well for the Arizona Coyotes throughout the 2022-23 season, they did find a consistent nightly starter in Karel Vejmelka, who took on 52 games. While his statistics weren't good by any means, they were indicative of a player who was being overworked while playing behind a team that simply wasn't good.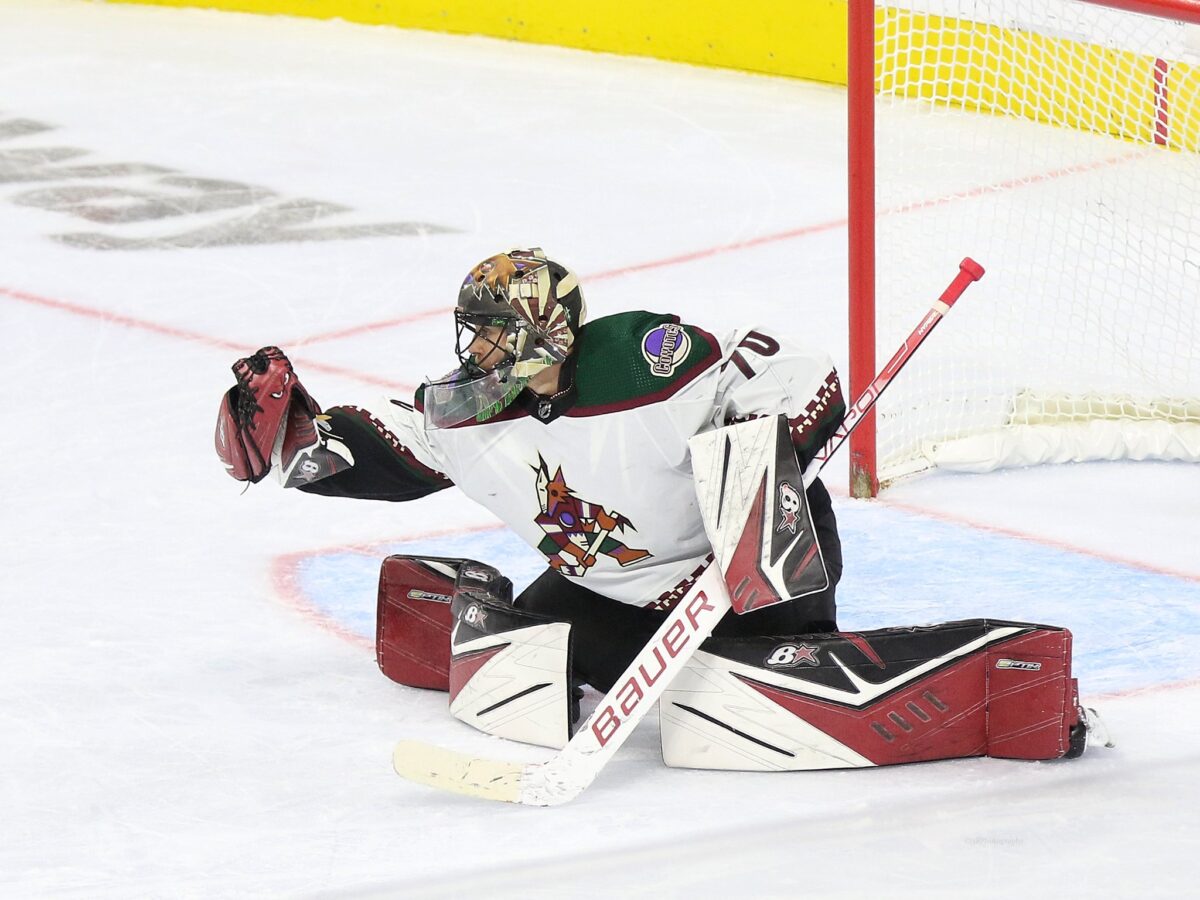 Behind Vejmelka are a number of unknowns, as the Coyotes feature a handful of depth goaltenders who played in the minor leagues but could easily suit up as their backup for the season. Sure, this doesn't inspire a lot of confidence, but at least the franchise has a starter, which is something worth building around during their turbulent future.
29) Montreal Canadiens
Starter: Jake Allen
Samuel Montembeault
Careyt Price (LTIR)
ANALYSIS: Another victim of injuries, it was announced during the offseason that longtime Montreal Canadiens backstop Carey Price would likely miss the entirety of the 2022-23 season with a potentially career-altering injury. So, this means that Jake Allen will once again be thrust into the role of starter. Even if he is capable of playing this role, he struggled along with the entire team throughout the 2021-22 regular season. Should things go better this season? Yes. But I also wouldn't expect Allen to be able to improve his overall statistics in a meaningful way until the entire franchise starts to put things together.
28) Buffalo Sabres
Eric Comrie
Malcolm Subban (IR)
ANALYSIS: The Buffalo Sabres were one of the big surprises of 2021-22, as they were expected to be the worst team in the league by a wide margin, but weren't. Part of this was due to the solid play of veteran Craig Anderson when he wasn't dealing with injuries.
Related: The NHL 600-Goal Club
Heading into the new season, they brought back Andersen to act as a 1A option along with Eric Comrie. Now, neither of these players are what we would call a true starter, but they are capable of playing well in a limited role, especially if they can stay healthy. For a team that is looking to take that next step, they will eventually have to address their lackluster goaltending, but for now, this tandem should still be able to produce a number of quality games for the franchise.
27) Philadelphia Flyers
Starter: Carter Hart
ANALYSIS: It wasn't that long ago that Carter Hart was considered an elite goaltending prospect who was going to take over the league. While his career started well, the previous two seasons have shown a significant drop in quality starts, leading many to question whether or not he has what it takes to be a starter.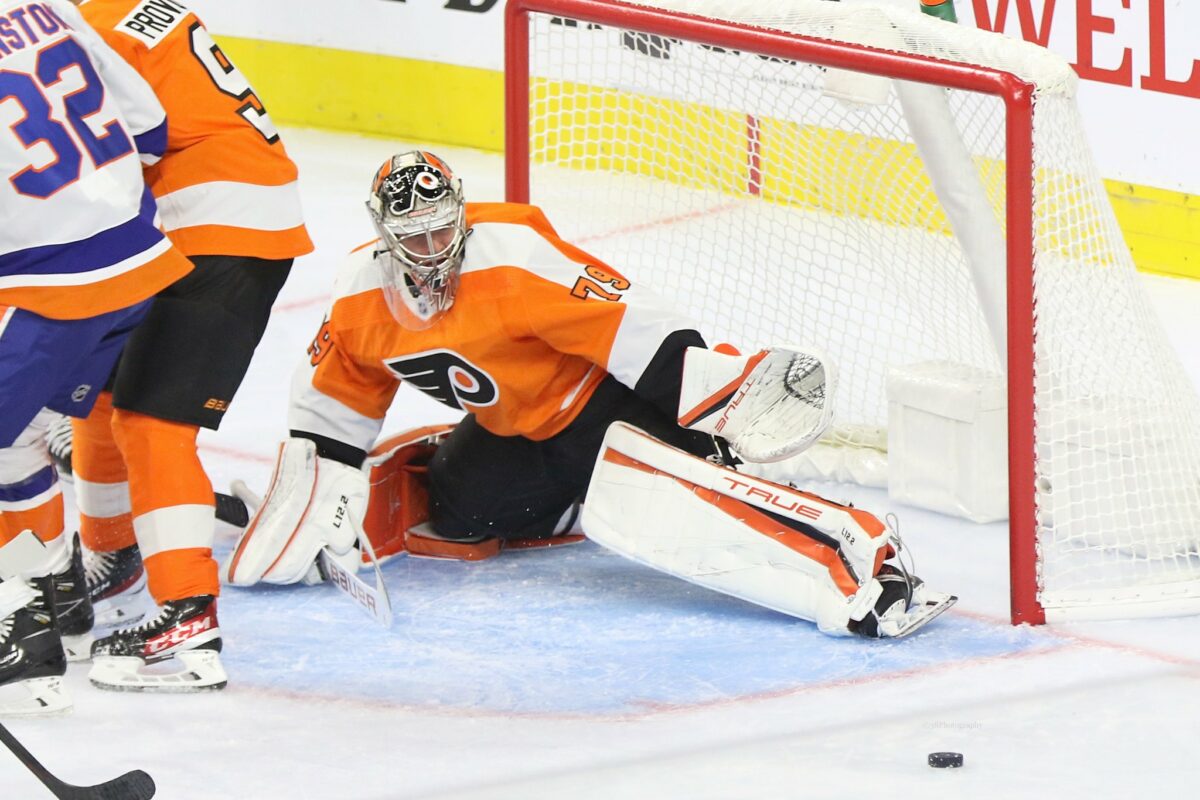 The Philadelphia Flyers were expecting their impressive Russian prospect, Ivan Fedotov, to make the jump to the NHL and push Hart for the starting role. however, let's call them geopolitical issues far greater than the world of hockey, have made that impossible. This has left the Flyers in a bad place in the net, as they feature a lot of questions and not a lot of depth, barring a sudden turnaround from their still young starter.
26) Seattle Kraken
Chris Driedger
Martin Jones
ANALYSIS: One of the bigger letdowns of the 2021-22 season were the Seattle Kraken, who simply looked like a traditional expansion team instead of a Day 1 powerhouse like the Golden Knights. A key reason for their poor record was goaltending, which many expected to be a strong point of the franchise.
However, due to heavy regression from Philipp Grubauer, who had the worst season of his career, and injuries to Chris Driedger, the Kraken never looked sound in the net. They will be entering year two with the same tandem once again while adding Martin Jones to the mix as well. Unfortunately, this isn't a particularly inspiring squad, but they are a good candidate for a tandem that could rise up this list quickly as they feature a lot of potential talent.
25) San Jose Sharks
Starter: James Reimer
Kaapo Kahkonen
ANALYSIS: The San Jose Sharks are a perfect example of a goaltending core that may be more than the sum of its parts. On face value, James Reimer and Kaapo Kahkonen aren't exceptional names that you would expect to carry a team to greatness. Yet, for stretches of time throughout the 2021-22 regular season, Reimer put up quality starts and Kahkonen is a fantastic backup who will be looking to take that next step in their career. So, don't sleep on this group, as they could be one of the big surprises by the 2023 All-Star Break.
24) Toronto Maple Leafs
Ilya Samsonov
ANALYSIS: Every now and then, a good NHL team is forced to make a team-altering decision due to the salary cap. For the Maple Leafs, this occurred when they let Jack Campbell walk in free agency for nothing instead of signing him to a long-term deal. This was a calculated risk by Toronto, as he had struggled with injuries and consistency at times, but the choice to replace him with Matt Murray at a $4.6 million cap hit for two more seasons is equally perplexing.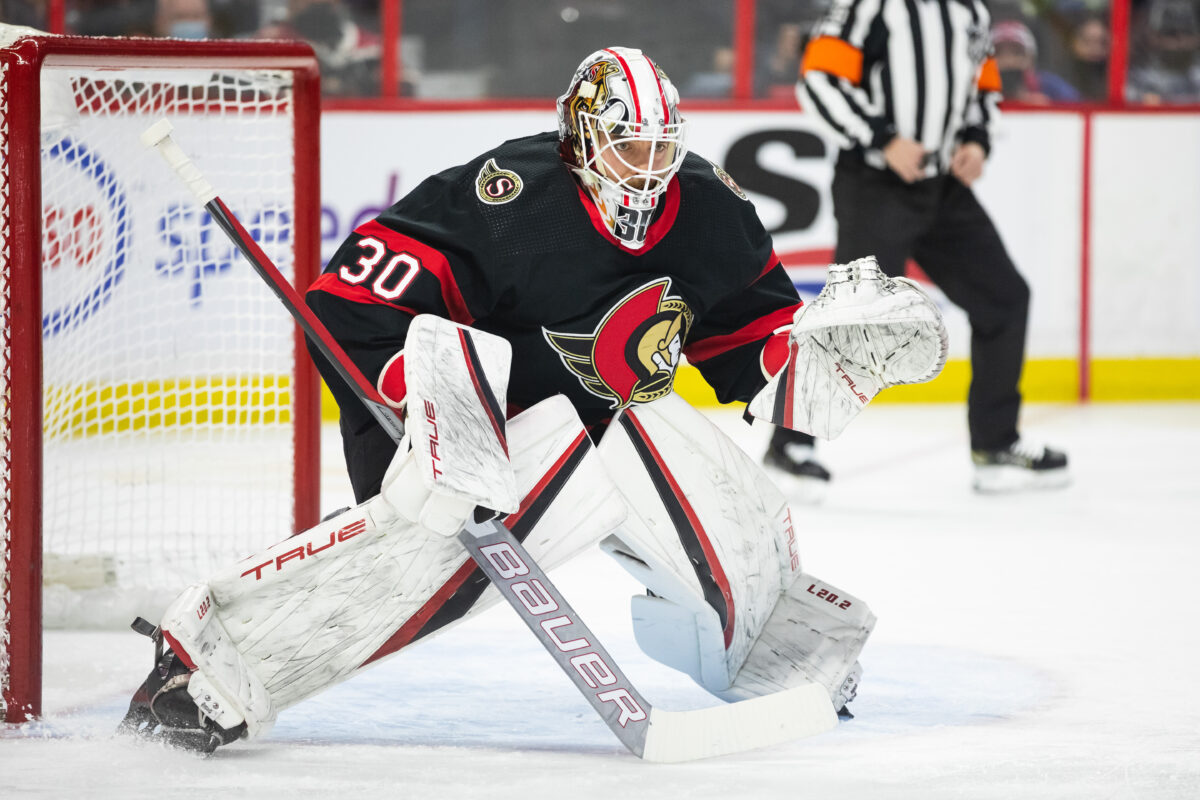 While you can make a strong argument that the Maple Leafs should be lower on this list, I'm giving backup Ilya Samsonov the benefit of the doubt. I believe that he can be a #1 starter in the league and that he is in the perfect situation to grow into his game. If he can progress in this new role, he might be able to steal the starting role from Murray by the All-Star Break.
23) New Jersey Devils
Starter: Vitek Vanecek
Mackenzie Blackwood
ANALYSIS: As a team that started six different goaltenders throughout the 2021-22 season due to a nonstop carousel of injuries, the New Jersey Devils will look for consistency in 2022-23. While Mackenzie Blackwood has the potential to still be the day 1 starter, I would expect Vitek Vanecek to take that role from him out of training camp.
Related: Ilya Kovalchuk: A Career Retrospective
For his part, Vanecek should be a great 1A option in a goaltending tandem, and if he can allow Blackwood to be a great 1B, then this tandem could be something special. Either way, all Devils fans want to see is these two starting the majority of their regular season games so they don't have to learn a new goaltender's name each week.
22) Detroit Red Wings
Starter: Ville Husson
ANALYSIS: Despite earning a nomination for the 2021 Calder Trophy, things did not go well for Alex Nedeljkovic after he was traded to the Detroit Red Wings. He put up poor numbers behind a young but improving core, which led the franchise to make a sudden shift by trading for and signing Ville Husso from the St. Louis Blues.
On paper, Husso should take over the starting role, but he's also another unproven commodity on an unproven team. If he struggles to establish himself, then the Red Wings may be in trouble for another season as they look to sort out their goaltending situation. There's upside here, of course, but a lot to be wary of as well.
21) Colorado Avalanche
Starter: Alexander Georgiev
Pavel Francouz
ANALYSIS: I will admit, I am likely highly underrating the Colorado Avalanche's goaltending tandem heading into the 2022-23 season. However, while Darcy Kuemper was far from a Vezina candidate, he was a known quantity who managed to do enough to win a Stanley Cup, despite injuries. Without him on the roster, the Avalanche will be relying on (the admittedly great) backup Pavel Francouz and newcomer Alexander Georgiev to take over a starting tandem.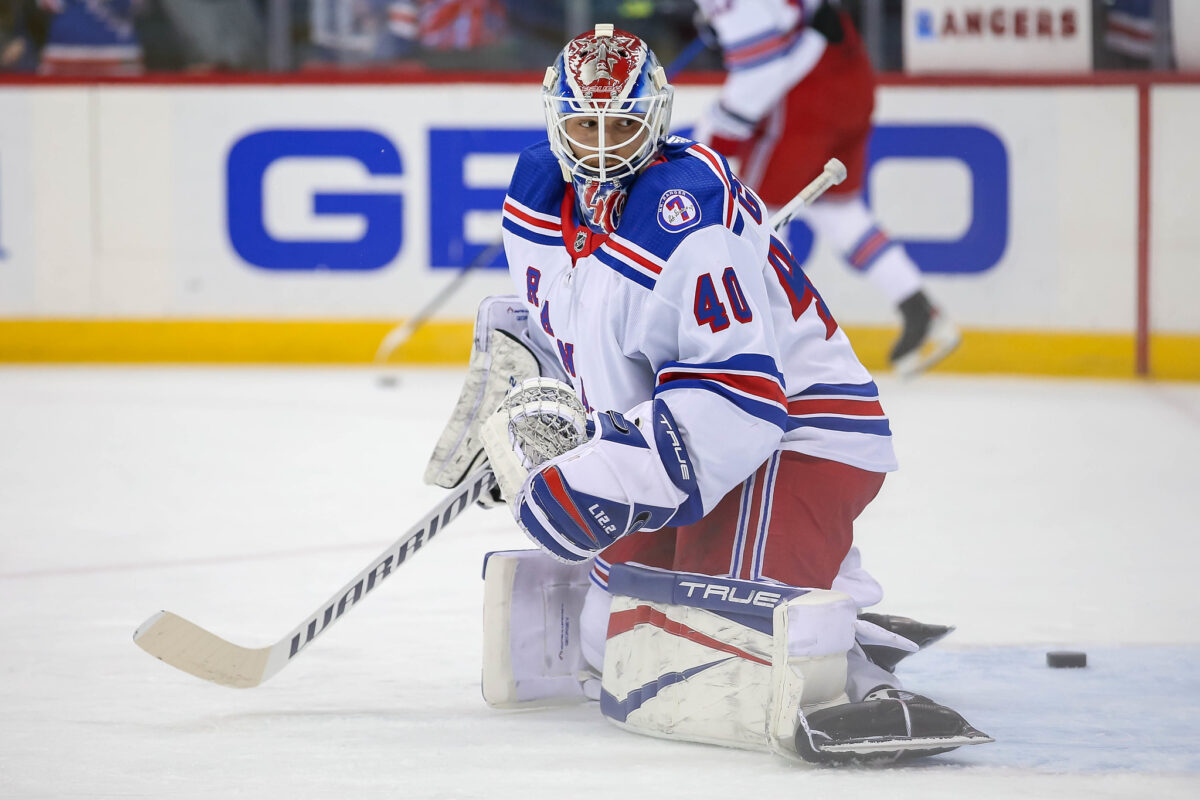 This is another situation where there is no clear starter, but this tandem could be spectacular if they find their rhythm. There's a lot of potential from these goaltenders, and I expect to look like a fool for ranking them so low at the start of the season.
20) Columbus Blue Jackets
Joonas Korpisalo
ANALYSIS: In recent years, the Columbus Blue Jackets have become a bit of a goaltender farm, where they crank out starting goaltenders at an unexpected clip. While they may have suffered a setback last season, I expect both Elvis Merzlikins and Joonas Korpisalo to regain their previous excellent form. Both goaltenders have the potential to be great, and Merzlikins has the skill set of a player who should threaten for a Vezina trophy one day. However, they still need to prove that last season was just a fluke before I will fully buy in and move them up into the top 15 or higher.
19) Los Angeles Kings
Cal Petersen
ANALYSIS: After experiencing a period of play below his normal expectations, Jonathan Quick returned to his former glory in 2021-22, putting together his best season since 2018. This, along with the emergence of Cal Petersen gave the Los Angeles Kings a solid duo in net, who helped bring the team back into the playoff hunt.
While Quick is another year older, he still should be a great starter if he can stay healthy. By splitting the net with Petersen, this tandem should be more than enough to keep the Kings in playoff contention again.
18) Ottawa Senators
Starter: Cam Talbot
Anton Forsberg
ANALYSIS: As a team that lacked certainty in net throughout their rebuild, it appears that the Ottawa Senators finally have some long-term stability after they traded for Cam Talbot during the offseason and saw waiver-claim Anton Forsberg grow from a fringe NHLer to a potential starter. Both goalies are quality players, even if they may not be able to take on 50-plus games on their own.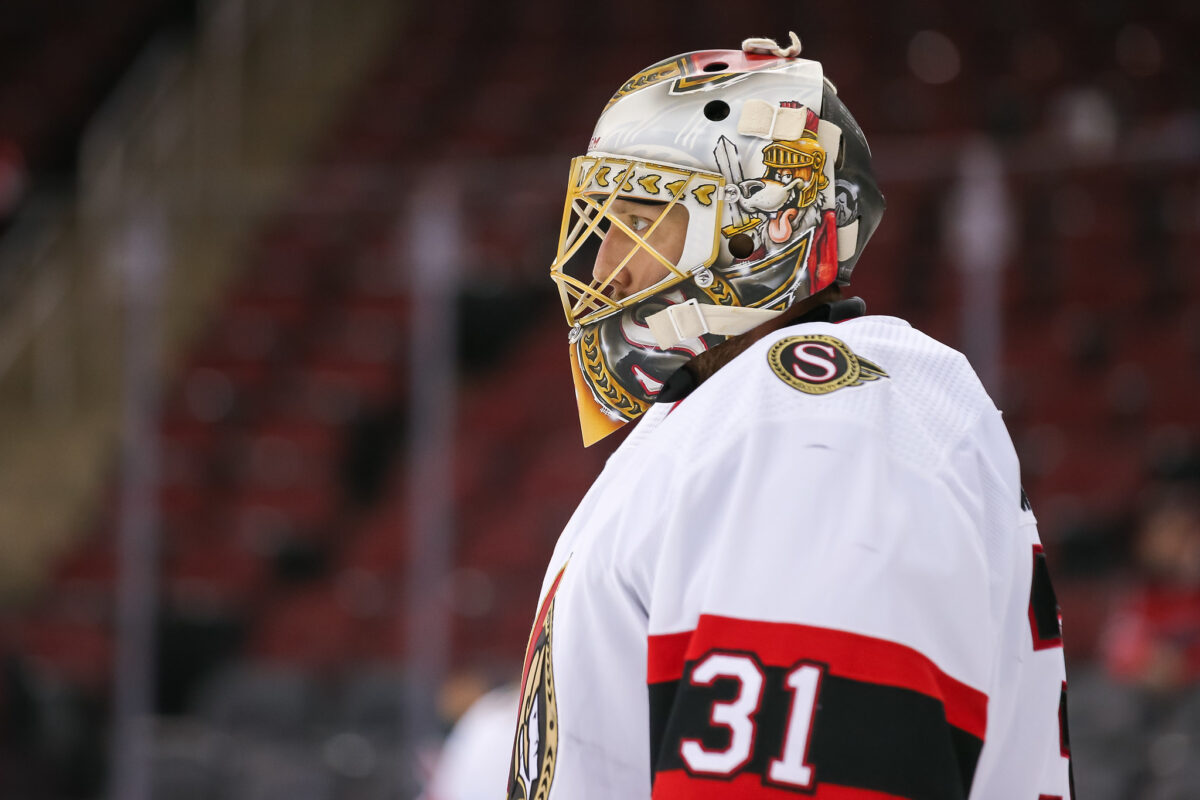 Honestly, I am likely underrating the Senators' tandem right now, as both of these players had great regular seasons. If they can find a rhythm where they are comfortable splitting the net, they could become that one-two punch that the team has been dreaming of for years.
17) Washington Capitals
Charlie Lindgren
ANALYSIS: As one of the teams who completely remade their goaltending core, the Washington Capitals traded or released both of their former starters and went big-fish hunting in the free-agency pool by signing 2022 Stanley Cup winner Darcy Kuemper to a long-term deal and bringing in Charlie Lindgren.
Related: The NHL's Top 5 Defenses
Time will tell if the Capitals got a bonafide starter in Kuemper. While he was a fantastic goaltender with the Colorado Avalanche, it's hard to tell if he was being carried by an elite defensive core that was making his job easier. If they are correct, however, then the Capitals will shoot up this list, but for now, there should be a bit of skepticism with all of the changes made during the offseason.
16) Anaheim Ducks
Anthony Stolarz
ANALYSIS: The 2021-22 season was another setback for John Gibson and the Anaheim Ducks, who have experienced three straight below-average seasons. While this is likely due to playing behind a young, rebuilding team, there are still some concerns that he may not be the Vezina-caliber goaltender that he was at the start of his career.
Gibson is going to be asked to be a nightly starter who takes on at least 50 games once again for the Ducks, so his play will be a deciding factor in bringing the team back to playoff contention or if they will be picking in the lottery once again. It really could go either way given recent history, but he's still talented enough to turn things around for Anaheim.
15) Winnipeg Jets
David Rittich
ANALYSIS: For a stretch of time, Connor Hellebuyck was, without a doubt, one of the top goaltenders in the NHL. However, after carrying the Winnipeg Jets' net for years, he started to show some cracks during the regular season. He still put together solid numbers overall, but he also lacked his usual pristine play.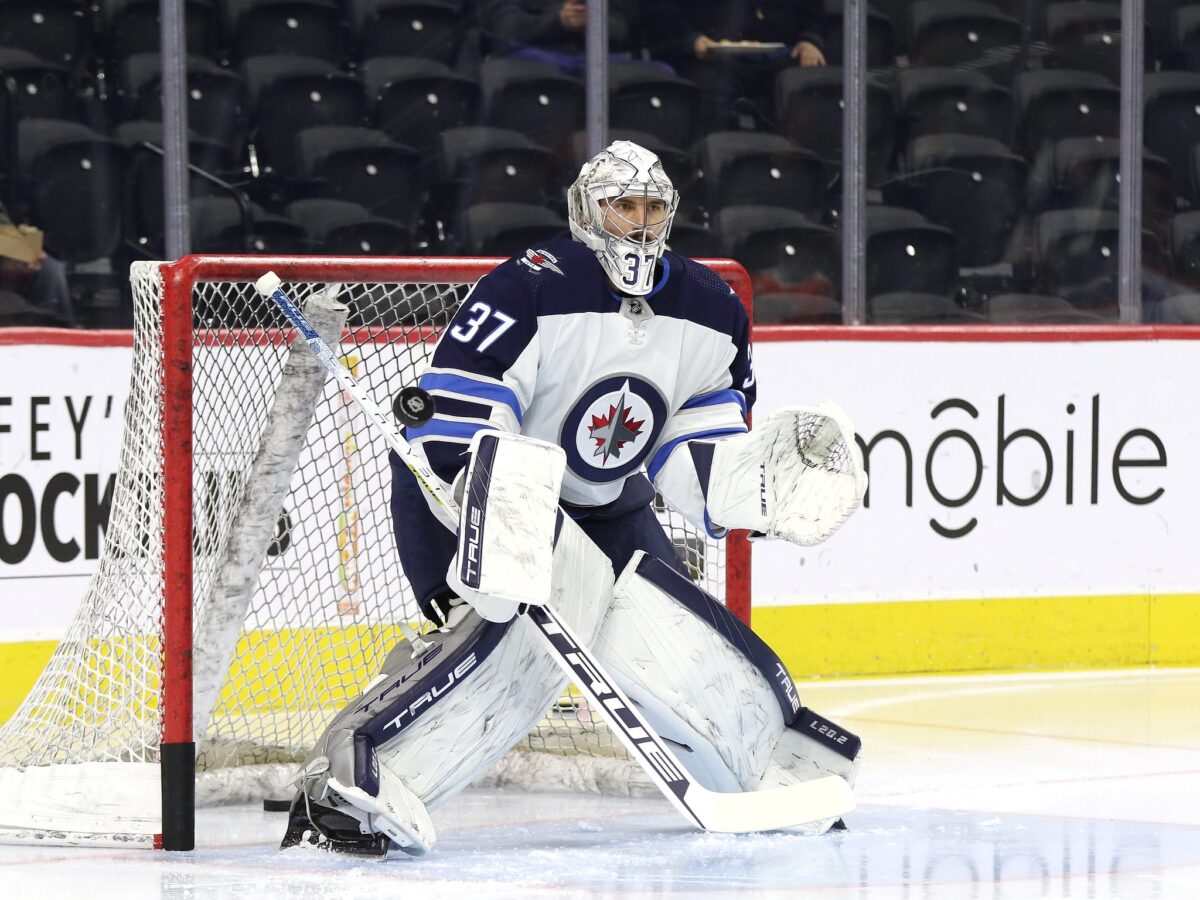 With David Rittich as his backup, Hellebuyck is once again going to be the full-time starter in Winnipeg. He's another example of a goaltender who might be getting overworked, which is causing his gameplay to slip. Or, 2021-22 will just be a rare dip in his play, and he will return to form for 2022-23. Only time will tell.
14) Dallas Stars
Starter: Jake Oettinger
Scott Wedgewood
ANALYSIS: Due to a near-constant string of injuries, the Dallas Stars should have one of the least certain goaltending pools in the NHL. However, after Jake Oettinger played exceptionally well in the 2022 Playoffs and nearly knocked the Calgary Flames out on the back of his play, they seem to have found their next young star in net.
Behind him is Scott Wedgewood, who is a more than capable backup who will understand his place with the franchise. However, I can't rank this tandem higher, due to how often a young goalie will have an exceptional postseason then slide back down to the mean over time.
13) Minnesota Wild
Filip Gustavsson
ANALYSIS: After acquiring Marc-Andre Fleury at the trade deadline, then dealing Cam Talbot to the Ottawa Senators for Filip Gustavsson, the Minnesota Wild have a completely new goaltending core compared to one year ago. While Fleury is getting up there in age, he's still a top-tier goaltender who should be able to put together a better season compared to how things went with the Blackhawks in 2021-22.
12) Boston Bruins
Starter: Jeremy Swayman
Linus Ullmark
ANALYSIS: While Linus Ullmark may have been paid like a true starter, throughout the regular season, Jeremy Swayman showcased his ability and made a solid case that he should be the Boston Bruins' future in net. I expect this to be a 1A-1B starting tandem, where they have a near-even split of the starting time.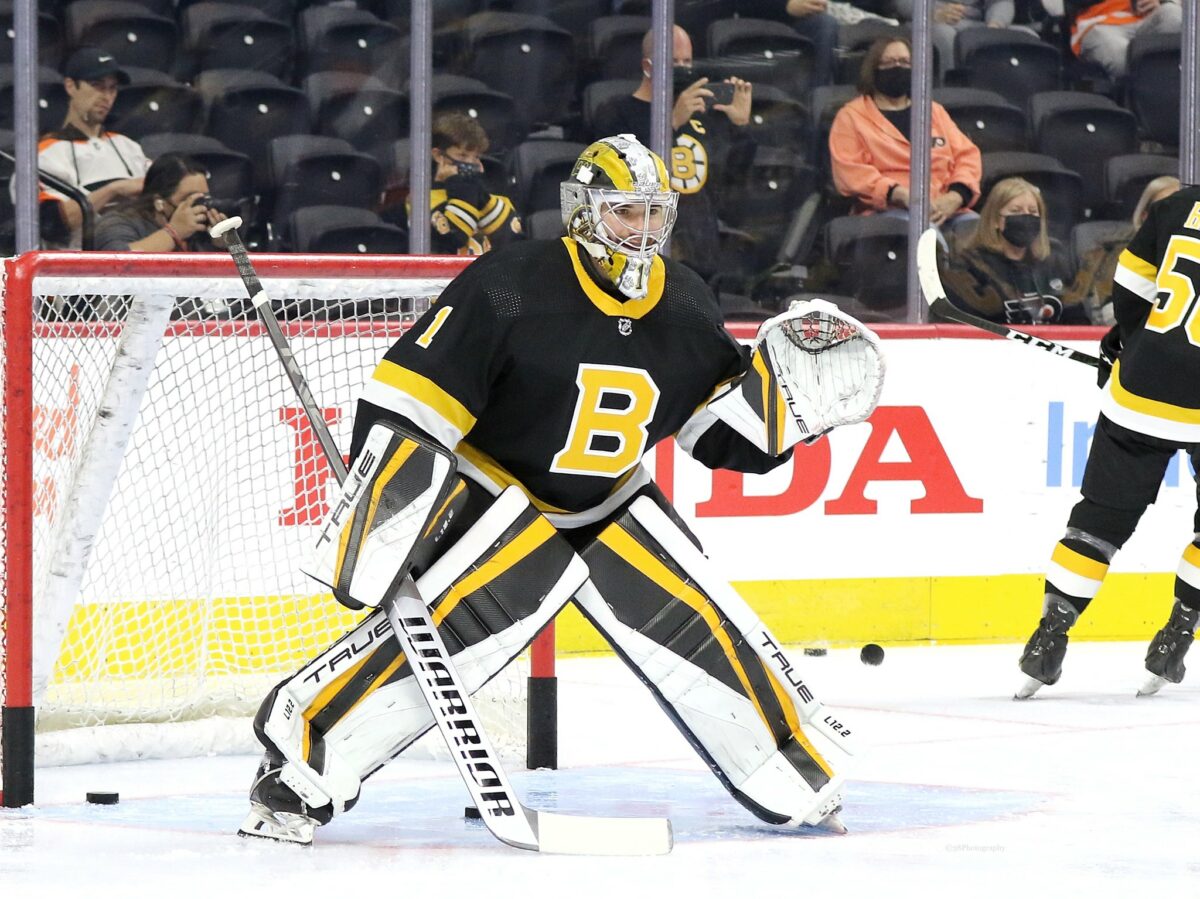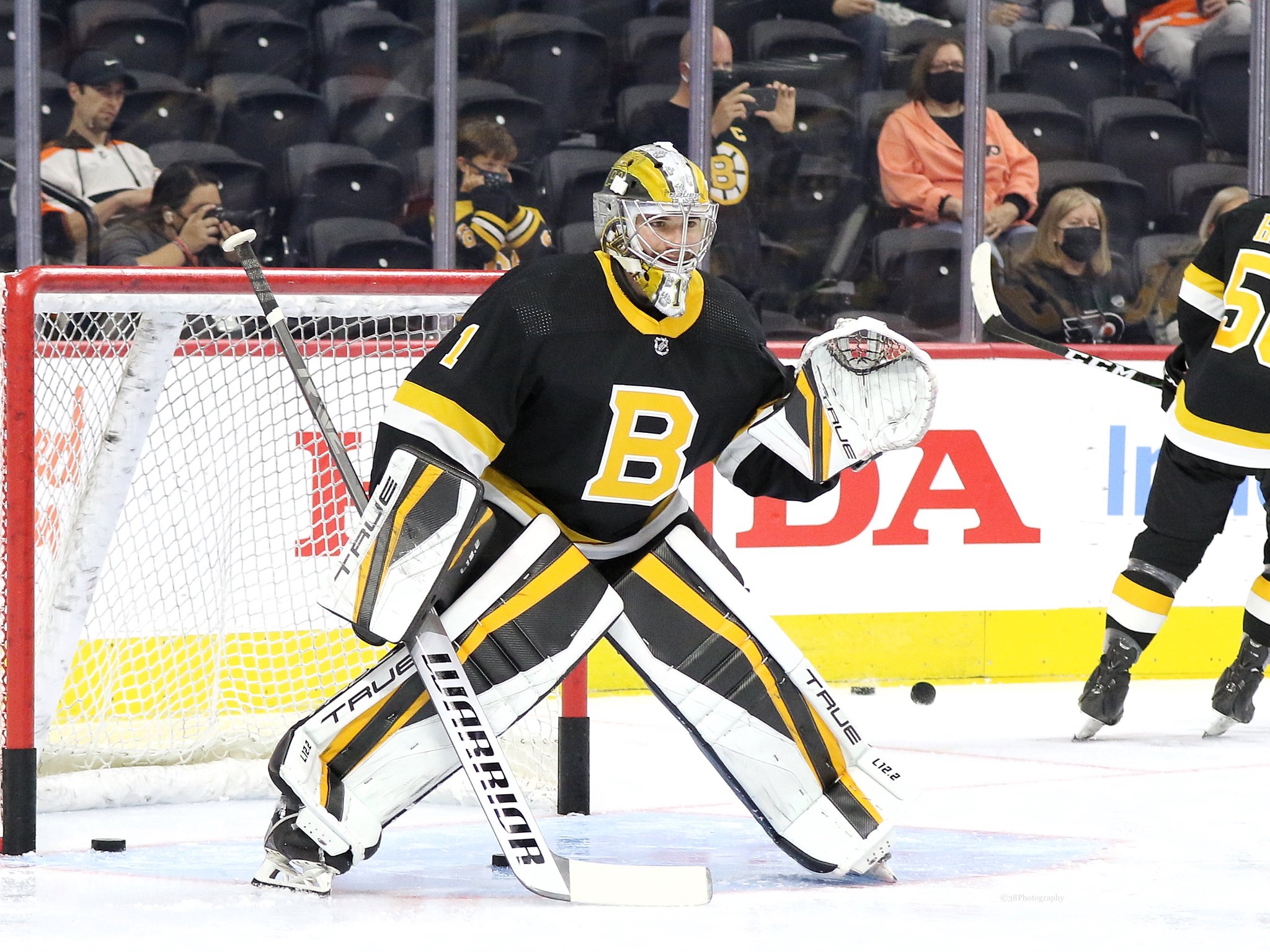 Given how solid these two players are, this could be one of the best tandems in the NHL. However, they still need to prove if last season was a fluke or if they can still give the Bruins enough to get them to the postseason.
11) Vancouver Canucks
Starter: Thatcher Demko
Spencer Martin
ANALYSIS: After he took over the net during the 2020 Bubble Playoffs, Thatcher Demko has proven that he is a true #1 starting goaltender. While he hasn't been able to carry the Vancouver Canucks back to the postseason, he's posted back-to-back stellar seasons with a .915 save percentage playing behind a mediocre to bad Canucks team.
Related: Canucks' 2011 Draft Remains Worst in Franchise History
I believe Demko is the real deal and I think he will have his best season yet in 2022-23, where he puts himself firmly in the Vezina hunt.
10) Edmonton Oilers
Stuart Skinner
ANALYSIS: In recent years, goaltending was a major weakness of the Edmonton Oilers' otherwise strong franchise. Despite reaching the 2022 Western Conference Final, it was clear that changes needed to be made for the Oilers, and change they did. After the departures of both their starters, they signed Jack Campbell to a five-year, $25 million contract.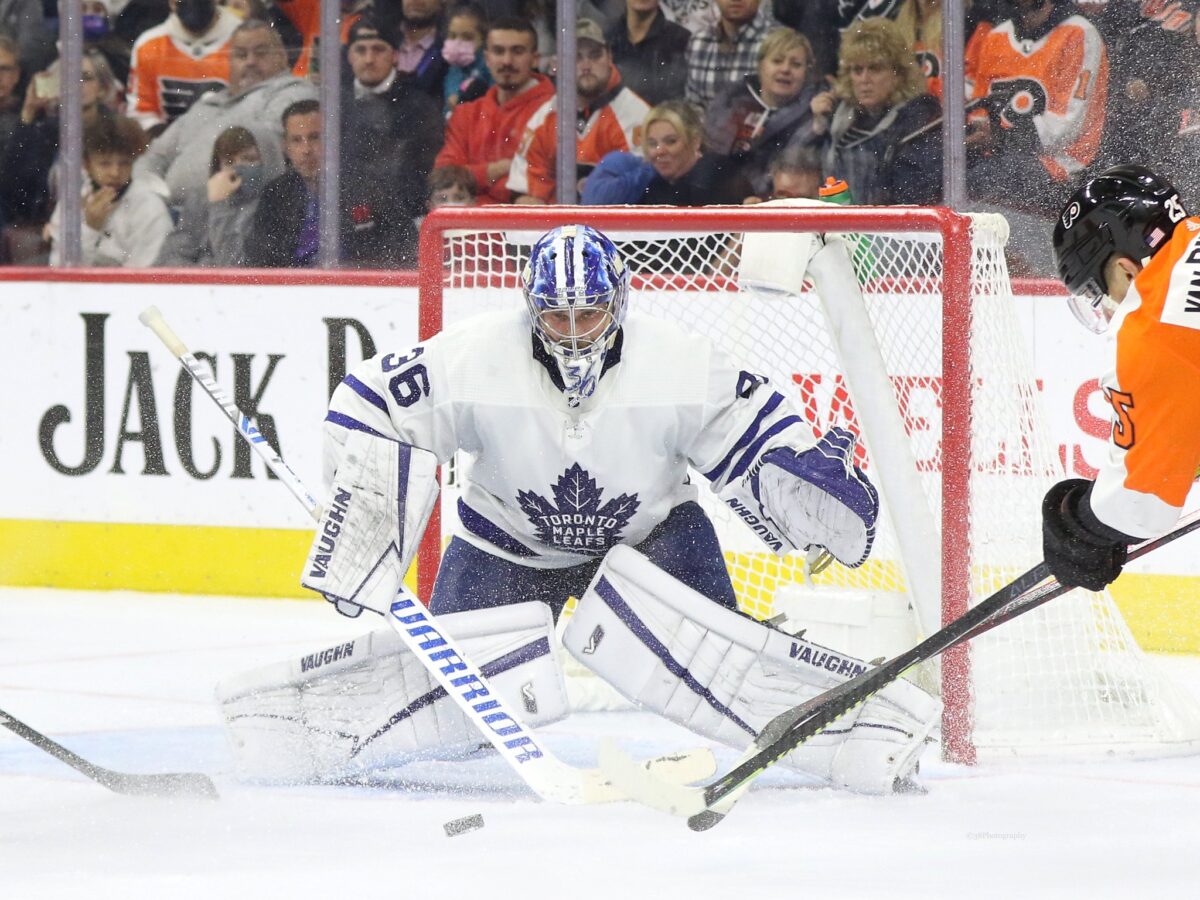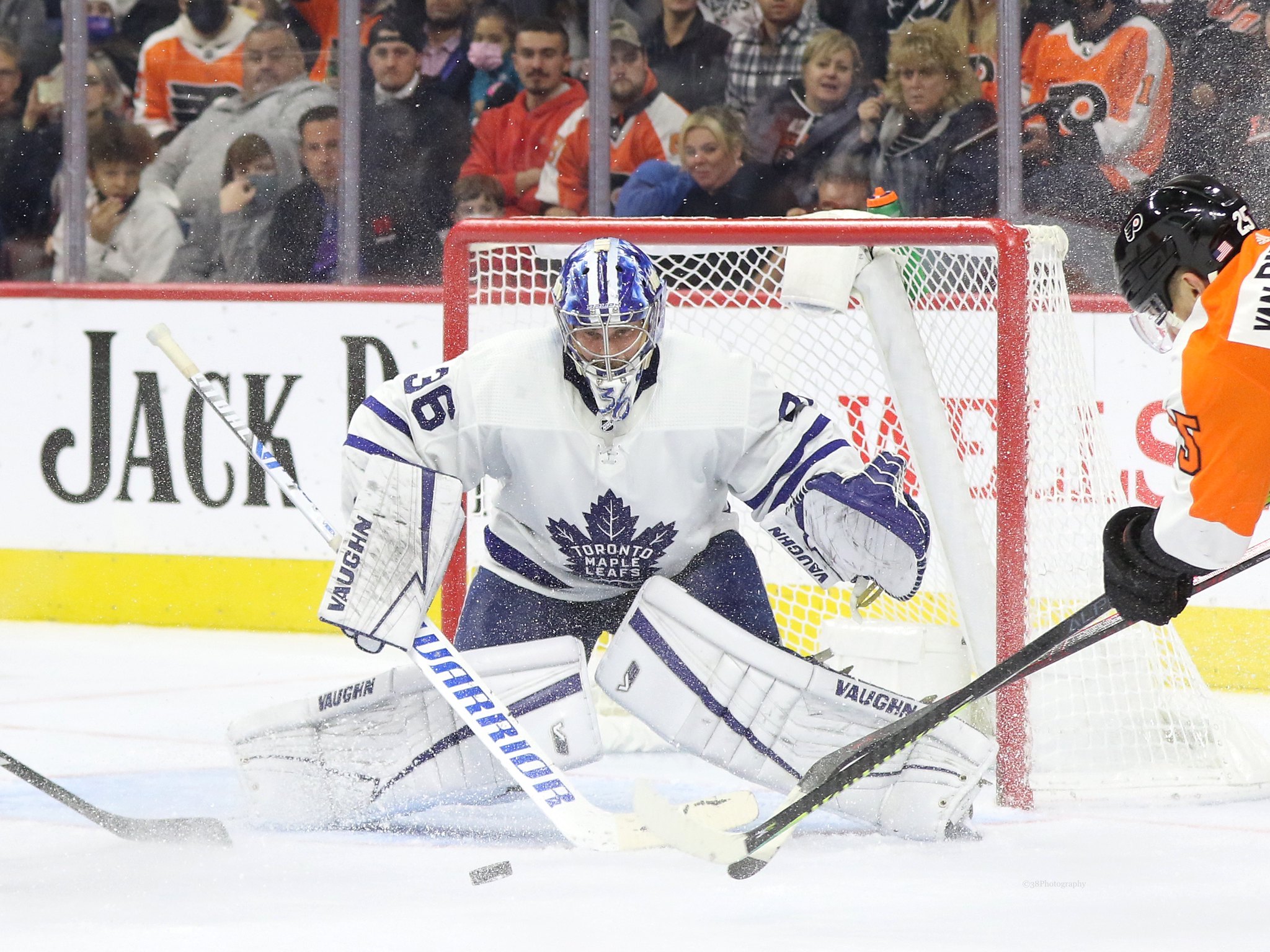 This gives the Oilers a true #1 starter, who should become the face of the franchise as long as he can stay healthy. Behind Campbell is Stuart Skinner, who looked ready for a bigger role last season, and should be a perfectly capable backup. Overall, this is a great pairing that has elite potential.
9) New York Islanders
Semyon Varlamov
ANALYSIS: As one of the NHL's goaltender factories over the last five years, the New York Islanders have seemingly found their next star in the net, but this time Ilya Sorokin will be a long-term option for the franchise. At just 27 years old, Sorokin is already an elite goaltender who still has more room to grow with the franchise. Behind him is veteran Semyon Varlamov, who could be a trade target if another team gets desperate before the start of the regular season.
8) Florida Panthers
Spencer Knight
ANALYSIS: Sergei Bobrovsky has always been one of those goaltenders, who is near unbeatable when things are going well, but can also play well below replacement when things aren't. While the 2021-22 season was an up year overall, he still has the potential to struggle mightily if he gets off to a slow start. Or he will win the 2023 Vezina. There seems to be no in-between.
Behind him is Spencer Knight, the developing goaltending prospect who is still only 21 years old, but is already playing like a solid backup option for Florida. He will have a long ways to go before he is a starter, but barring injury, that won't be a concern for years.
7) St. Louis Blues
Thomas Greiss
ANALYSIS: After trading the emergent Ville Husso during the offseason, the St. Louis Blues solved their goaltending controversy by doubling down on the player who won them a Stanley Cup. This is a smart bet to make, as Binnington has regained his form in recent years, and looks like a player who can win another Cup. If he can split time properly with Thomas Greiss, who is a perfectly capable veteran backup in his own right, then the Blues should be a contender once again.
6) Carolina Hurricanes
Antti Raanta
ANALYSIS: After having a solid goaltending tandem for years, the Carolina Hurricanes decided that it was time for a change in 2021, where they completely revamped their core by taking two-year gambles on Frederik Andersen and Antti Raanta. These gambles paid off, as Andersen returned to starter form and Raanta played like a starter when called upon. Since they were signed for two years, the Hurricanes are returning this incredible duo who should put up some of the best goaltending numbers in the league.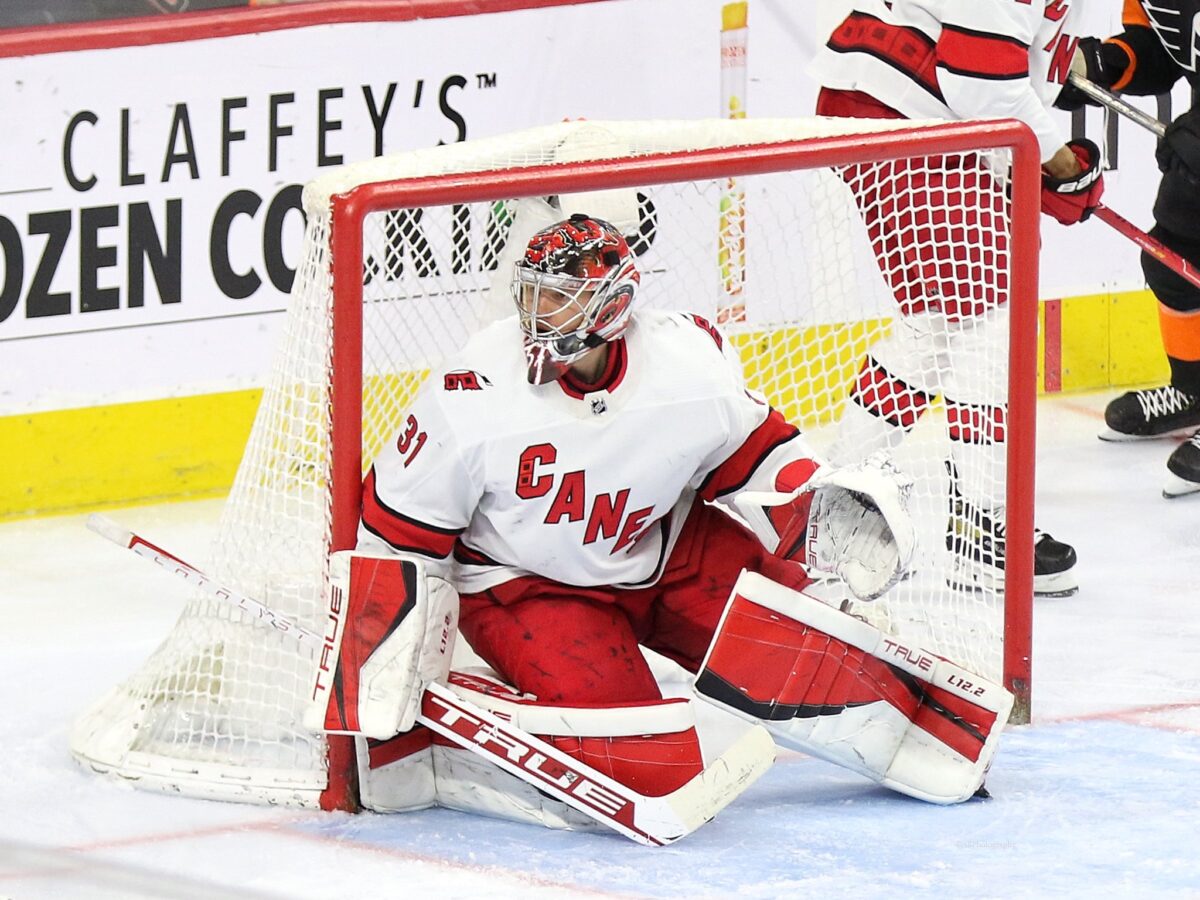 The only reason they aren't higher on the list is due to injuries. Both players struggled with injury towards the end of the regular season, and there should be concern about the viability of this tandem for an entire season.
5) Pittsburgh Penguins
Casey DeSmith
ANALYSIS: It feels like the Pittsburgh Penguins' goaltending tandem was one of the best-kept secrets of the previous season. While the duo of Tristan Jarry and Casey DeSmith rarely stole the headlines, they quietly put together excellent performances night in and night out. Jarry in particular played well above expectations, as he put a .919 save percentage in 58 games, and if not for injury, likely would have been even better.
If Jarry can take that next step and stay healthy, he will be a legitimate 2023 Vezina threat. The talent is there, and I believe there is still more he can produce on the ice.
4) Calgary Flames
Daniel Vladar
ANALYSIS: It only seems like a matter of time before Jacob Markstrom wins a Vezina Trophy. The 6-foot-6 Swede had his best season yet in 2021-22, posting a .922 save percentage along with a 2.22 goals against average. These numbers are showstoppers, and if he can improve upon them even just a little bit more, then he may be able to take the title of top goaltender in the NHL.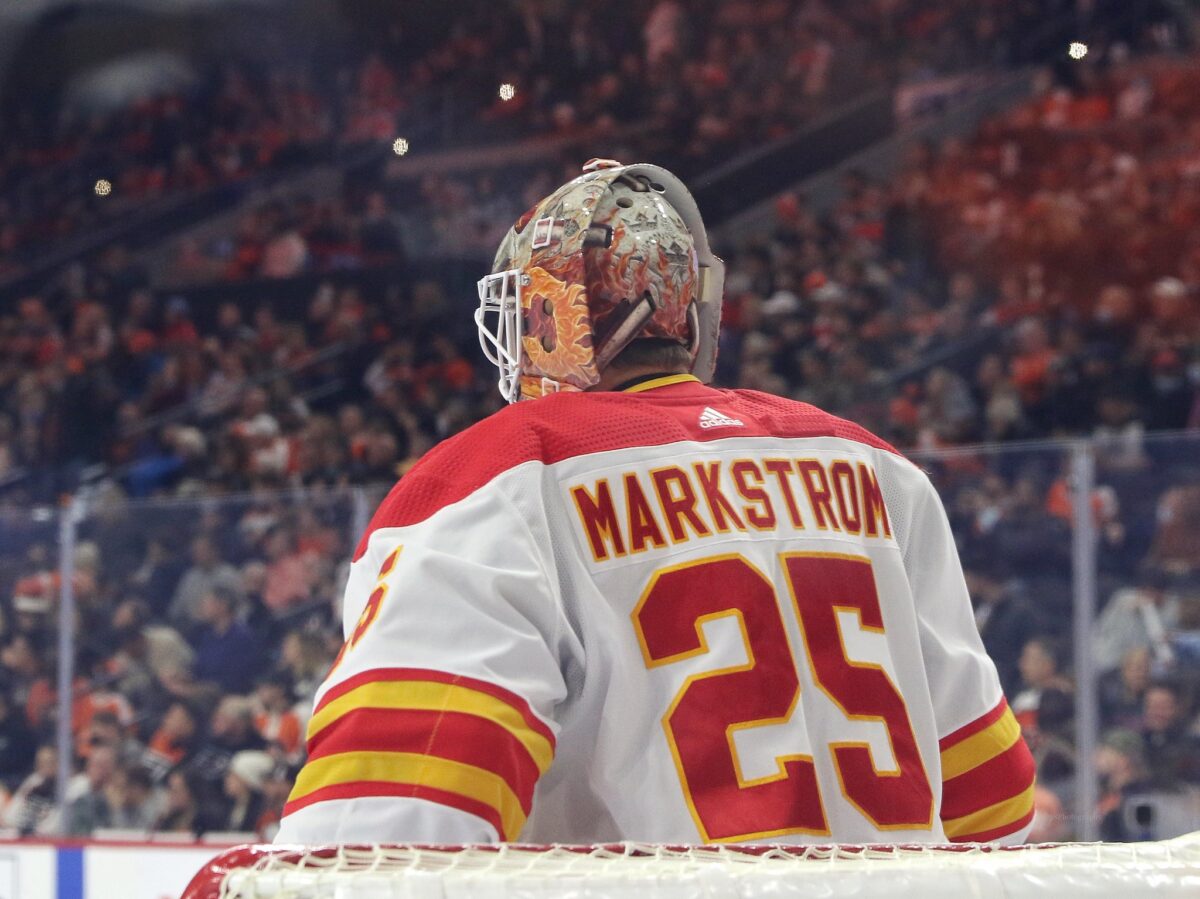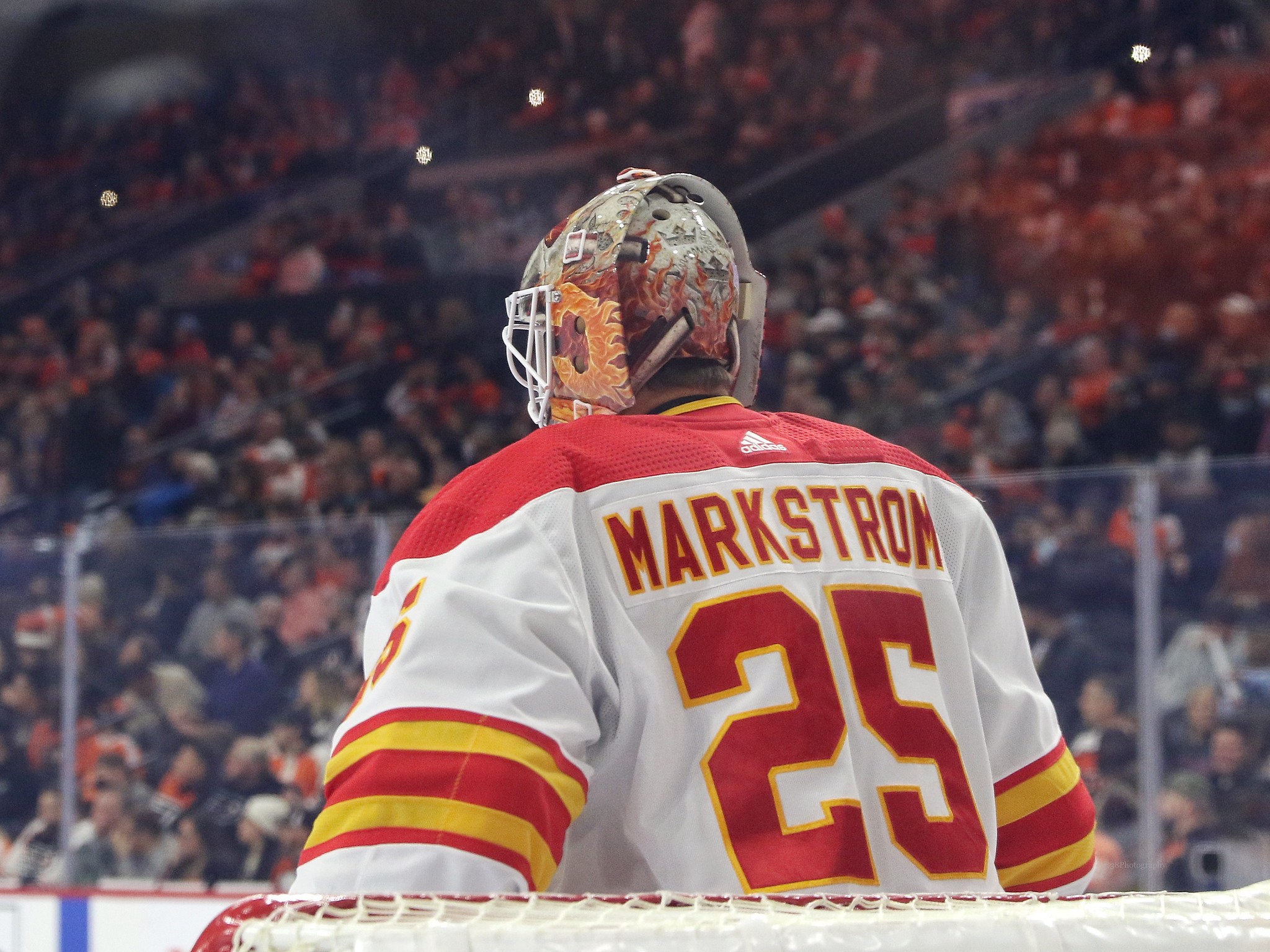 While Daniel Vladar is a great backup option, it will be Markstrom's net to run in Calgary. Given his ability, it looks like they will be in good hands for years to come.
3) Tampa Bay Lightning
ANALYSIS: When you talk about the Tampa Bay Lightning's goaltending core, you are only discussing Andrei Vasilevskiy. While Brian Elliott performed admirably throughout the regular season in a backup role, Vasilevskiy is considered one of the best goaltenders in the world for good reason. He is truly elite, and while he looked human at times in 2021-22, he still was tied for the league lead in wins with 39. So, I expect him to be right back in the Vezina race once again.
2) Nashville Predators
Kevin Lankinen
ANALYSIS: As one of the NHL's goaltending factories, it didn't take long for the Nashville Predators to find a replacement for Pekka Rinne after he retired in 2021. Juuse Saros stepped into the role without hesitation and immediately played himself into a 2022 Vezina nomination.
However, it's not just Saros that brings Nashville this high on the list. Behind him is Kevin Lankinen, a castoff from the Blackhawks who played well in front of often terrible teams over the last few seasons. He strikes me as a goaltender that will shine in the Predators' system, who could put up career-high numbers. So, with this in mind, they not only have an elite starter but a potential elite backup as well.
1) New York Rangers
Jaroslav Halak
ANALYSIS: The season Igor Shesterkin put together for 2021-22 was truly exceptional. He exploded onto the scene after a slow rookie year, posting a .935 save percentage and a 2.07 goals against average. This was one of the best goaltending performances in years, and he easily took home the Vezina and even earned a nomination for the Hart trophy, a rare feat for a goaltender.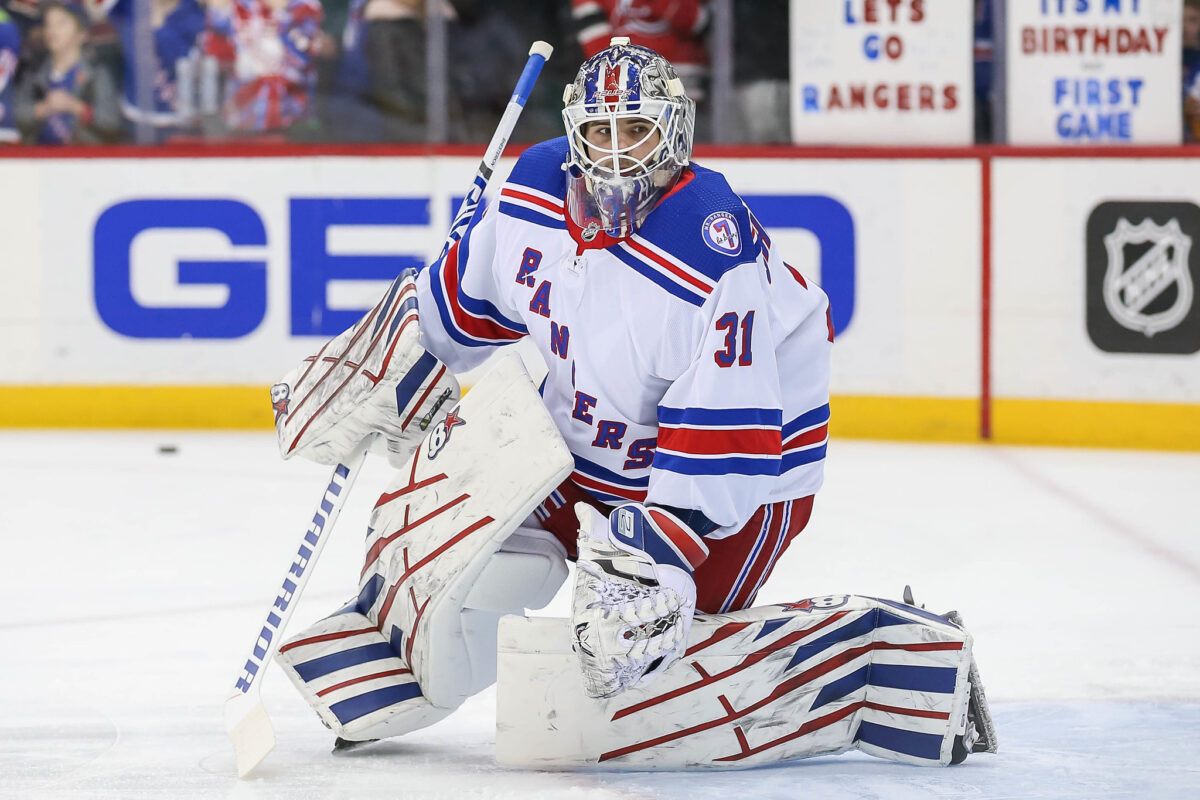 Not only do the Rangers have the best goaltender in the NHL right now, but they also have a seasoned backup in Jaroslav Halak that will understand his role for the franchise perfectly. Overall, this is an incredible duo, and I expect them to help New York compete for first place in the Metro division.
All stats are from Hockey Reference and NHL.com and are current as of Aug 2022
---
Recapping Goaltender Rankings
1) New York Rangers
2) Nashville Predators
3) Tampa Bay Lightning
4) Calgary Flames
5) Pittsburgh Penguins
6) Carolina Hurricanes
7) St. Louis Blues
8) Florida Panthers
9) New York Islanders
10) Edmonton Oilers
11) Vancouver Canucks
12) Boston Bruins
13) Minnesota Wild
14) Dallas Stars
15) Winnipeg Jets
16) Anaheim Ducks
17) Washington Capitals
18) Ottawa Senators
19) Los Angeles Kings
20) Columbus Blue Jackets
21) Colorado Avalanche
22) Detroit Red Wings
23) New Jersey Devils
24) Toronto Maple Leafs
25) San Jose Sharks
26) Seattle Kraken
27) Philadelphia Flyers
28) Buffalo Sabres
29) Montreal Canadiens
30) Arizona Coyotes
31) Chicago Blackhawks
32) Vegas Golden Knights
---
Feel free to disagree with those rankings and share your own in the comments below.
---
---
---
---
---
Latest News & Highlights
---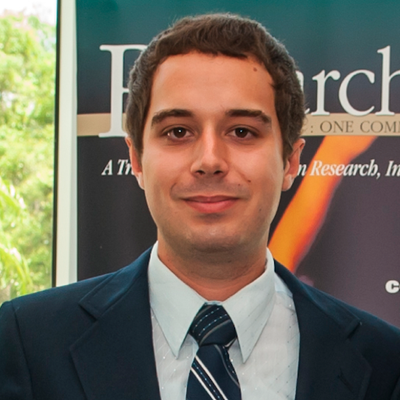 Eugene Helfrick is a Tampa Bay Lightning writer who is actually from Tampa Bay. He has written about the Lightning for six years, covering everything from their run to the 2015 Stanley Cup Final, to their crushing first-round exit in 2019, to their redemption in the bubble in 2020. While he is happy to talk about just about anything from cows to cars to video games, hockey will always remain one of his favorite pastimes.