---
Ranking a defense core is difficult, especially during the offseason. Some teams underachieved throughout the 2021-22 season despite having star defencemen on their roster while others took massive strides on the backs of young players who could regress over their next full season.
---
---
In the second of a four-part series ranking the NHL teams by position, let's see how they stack up on defense going into the 2022-23 season — counting down from No. 32 to No. 1. Please note, all lineups are just projections to show the players for each team and likely will not represent the actual pairings on opening night.
32) Arizona Coyotes
Jakob Chychrun – Troy Stecher
Shayne Gostisbehere – Dysin Mayo
Patrick Nemeth – Josh Brown
ANALYSIS: Like many of the Arizona Coyotes storylines heading into the 2022-23 season, uncertainty is the feeling around their defensive corps. On the plus side, they have a truly great player in Jakob Chychrun, who would slot into any team's top-four in the NHL. However, he has also been heavily rumored in trades for years, which means this might be the season a team ponies up enough picks and prospects to acquire him.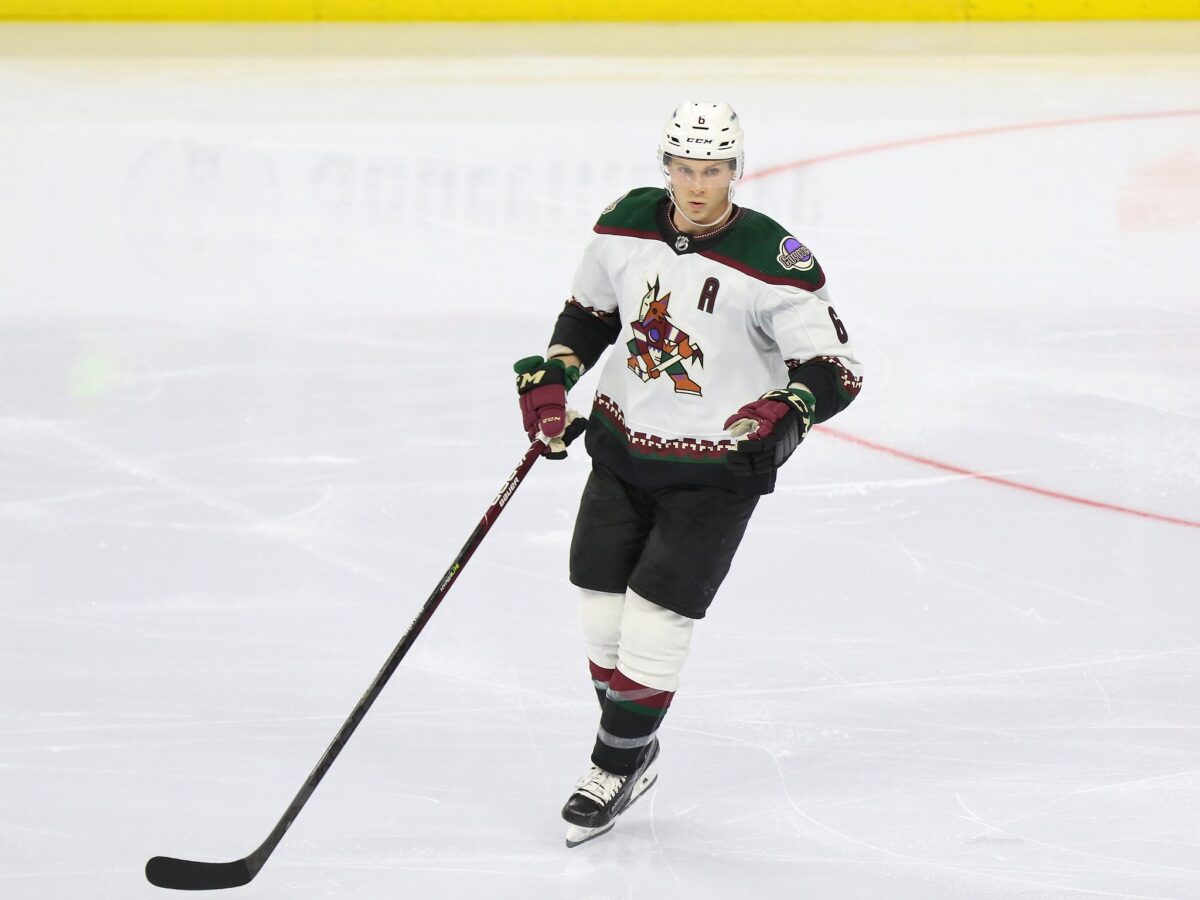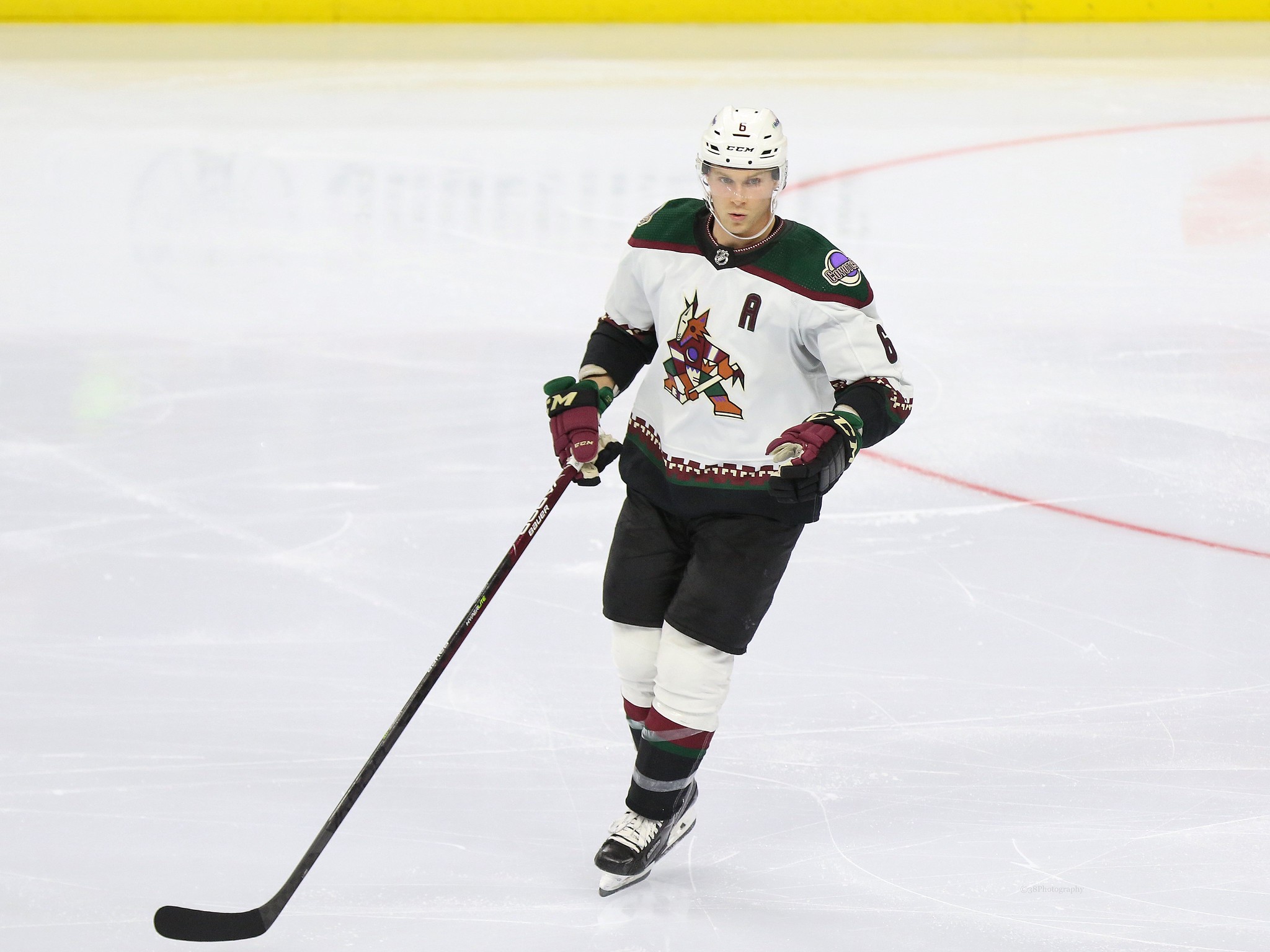 Behind Chychrun are a number of good players who should overachieve with the Coyotes, as they will likely take on more ice time than they should be asked to. So, they may rack up more minutes and points than expected, which will raise their trade value. Given that they are expected to be sellers at the Trade Deadline this may be Arizona's ultimate goal.
31) Chicago Blackhawks
Jake McCabe – Seth Jones
Jack Johnson – Connor Murphy
Alex Vlasic – Caleb Jones
Riley Stillman
ANALYSIS: The Chicago Blackhawks are in a very strange place. The team is openly tanking by trading some of their star players for future assets. This makes sense when you have an aging core that is likely no longer going to be able to compete for a Stanley Cup, but that doesn't make it any easier to accept that their current roster is lacking.
Related: 10 Reasons Hockey Is the Greatest Sport on Earth
This unit has talent, don't get me wrong, but the Blackhawks' defense also got absolutely shredded last season. It's difficult to look at them now and see a group that will compete with the best in the NHL, even with the changes made to their roster.
30) Montreal Canadiens
Michael Matheson – David Savard
Joel Edmundson – Justin Barron
Jordan Harris – Chris Wideman
ANALYSIS: Another team coming off a rough 2021-22 season, the Montreal Canadiens will be building back in 2022-23. Their defensive corps is relatively weak, but they have a number of developing players getting ready to step into the lineup.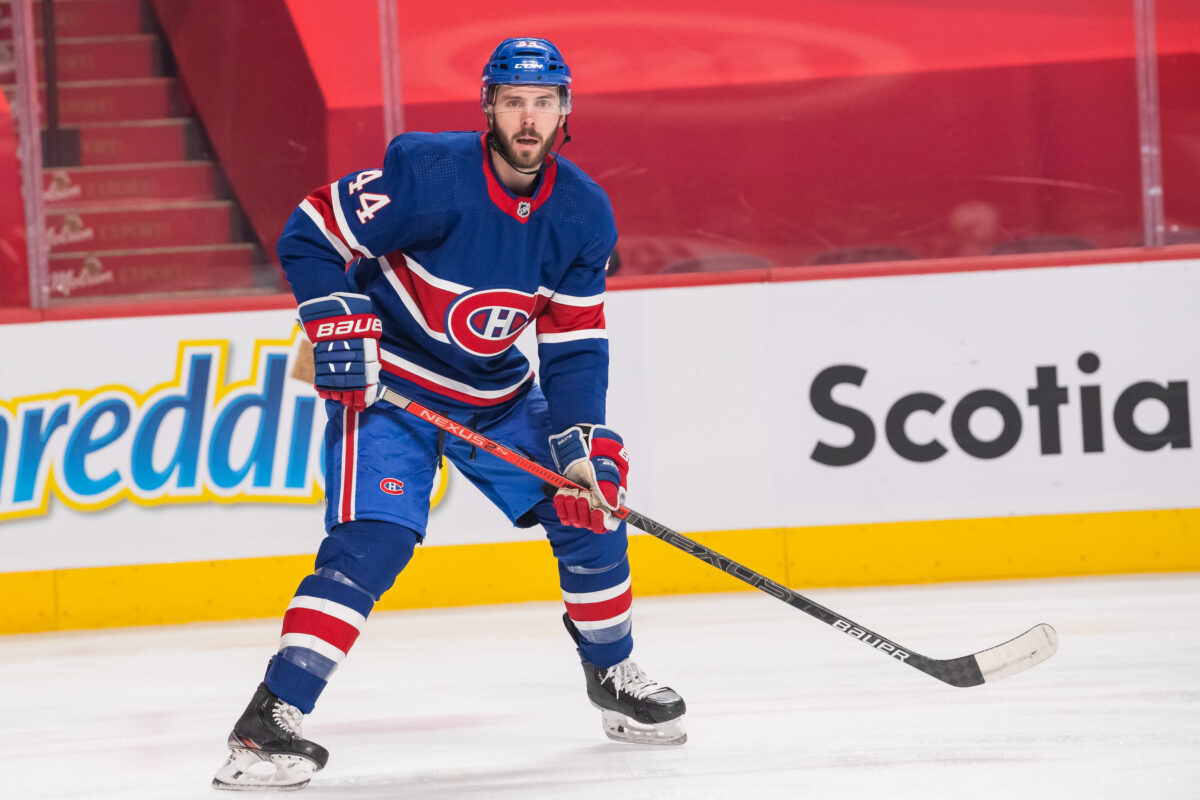 This means that their defense will likely struggle as these young players develop and find their place in the NHL. So, while you shouldn't be expecting this group to be world beaters just yet, it is a sign of potential future success.
29) Buffalo Sabres
Mattias Samuelsson – Rasmus Dahlin
Owen Power – Ilya Lyubushkin
Jacob Bryson – Henri Jokiharju
ANALYSIS: Of all of the teams in the bottom tier of the defensive conversation, I think the Buffalo Sabres will be the most likely to take make major moves up this list throughout the 2022-23 season. Rasmus Dahlin took strides in his development throughout the regular season, and the addition of another young star like Owen Power should showcase the future of the Sabres' blue line for the next decade-plus. This is a unit with a lot of potential, and I could easily see them cracking the top 20 in the coming year.
28) Philadelphia Flyers
Ivan Provorov – Tony DeAngelo
Travis Sanheim – Rasmus Ristolainen
Cam York – Justin Braun
Ryan Ellis (IR)
ANALYSIS: Another team that's dealing with a lot of uncertainty on their blue line, the Philadelphia Flyers doubled down on offensive potential when they traded for and signed Tony DeAngelo this offseason. However, with Ryan Ellis still struggling with injury, this unit lacks those defensively sound players you need to offset the limitations of DeAngelo and Rasmus Ristolainen.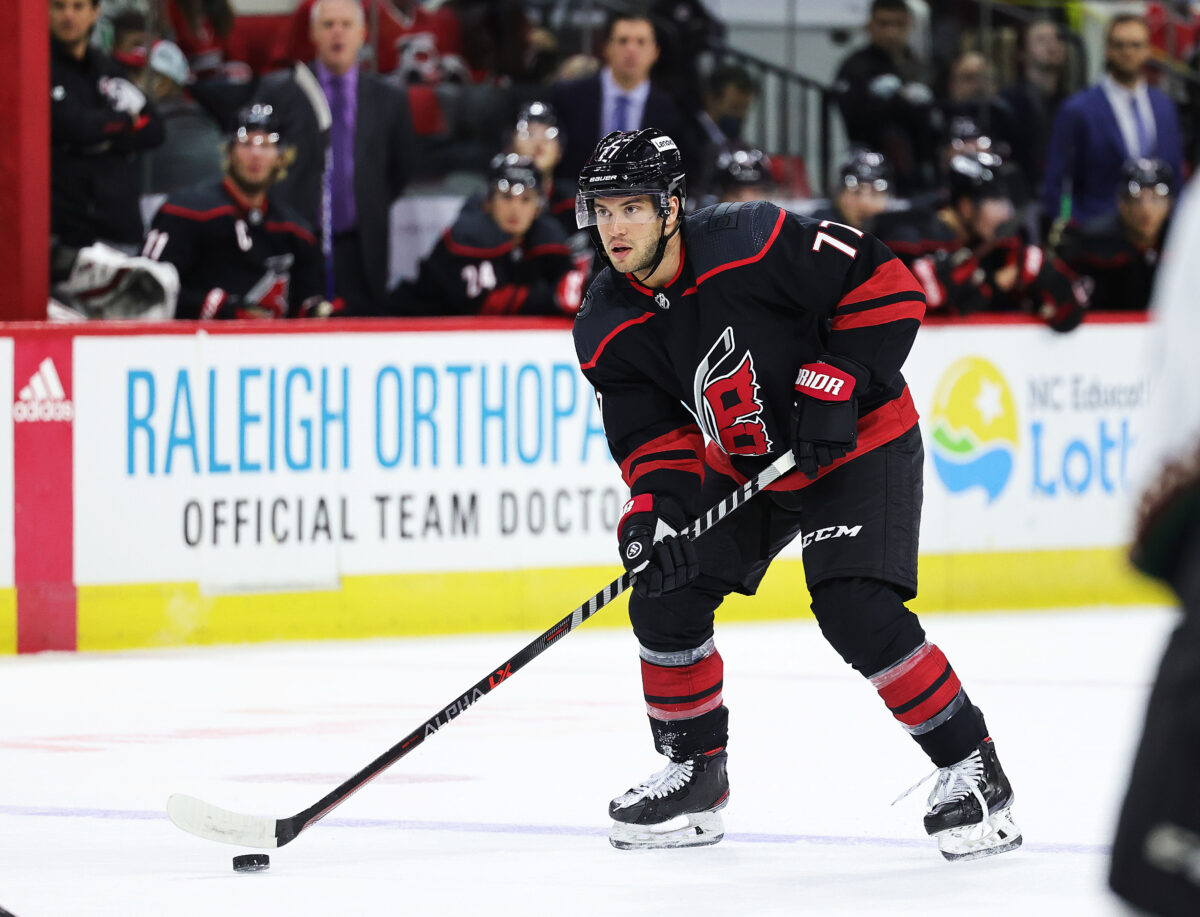 On the plus side, this unit should score a lot of points, as it has incredible offensive potential. On the negative side, I expect them to give up a lot of goals as well, as they did in 2021-22. If Ellis returns to his pre-injury form then they could improve, but this is still a defensive corps that has a lot of noticeable holes in it.
27) San Jose Sharks
Mario Ferraro – Erik Karlsson
Radim Simek – Marc-Edourd Vlasic
Markus Nutivaara – Matt Benning
ANALYSIS: When you look at the San Jose Sharks defensive roster, you'll see a unit that screams elite… in 2017. Between a constant run of injuries and the loss of Brett Burns to a trade, it's difficult to trust the Sharks' defense, even with names like Erik Karlsson on the backend. Once again, there's still a lot of potential here, but I also just can't recommend them right now, either.
26) Ottawa Senators
Thomas Chabot – Travis Hamonic
Erik Brannstrom – Artem Zub
Jake Sanderson – Nikita Zaitsev
Nick Holden
ANALYSIS: Built on the back of workhorse Thomas Chabot, the Ottawa Senators' defensive corps has greatly improved in recent years as new talent was injected into the lineup. They still have a long way to go, but they are starting to see their young players take that next step in their development along with the rest of the team. Give it a few years, and this could be a top-10 unit.
25) Anaheim Ducks
Cam Fowler – John Klingberg
Urho Vaakanainen – Jamie Drysdale
Simon Benoit – Kevin Shattenkirk
Dmitry Kulikov
ANALYSIS: During the 2022 Trade Deadline, the Anaheim Ducks reshaped their defensive corps by selling off two of their best defensemen for big packages of future assets. While these trades were fantastic optimization of players on expiring contracts, it also left their defensive corps a bit thin… until they unexpectedly signed John Klingberg, the top defenseman on the market.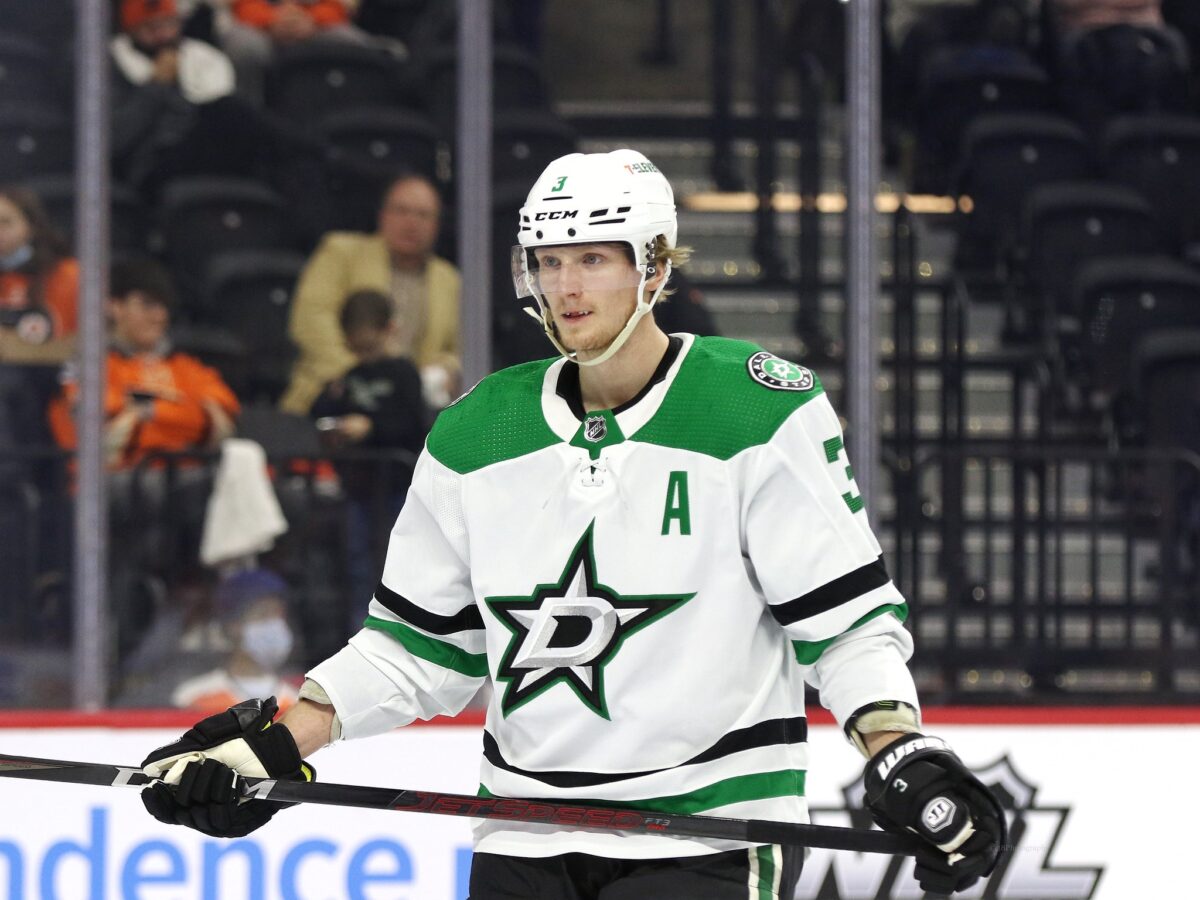 This signing was just a one-year deal, however, and it makes you think that Klingberg will be a short-term rental who will be flipped at the deadline to a contender. That makes me question the viability of their corps, which looks solid on paper.
24) Columbus Blue Jackets
Zach Werenski – Andrew Peeke
Vladislav Gavrikov – Adam Boqvist
Jake Bean – Erik Gudbranson
ANALYSIS: Zach Werenski is an absolute stud, and is a player you can build a defensive corps around for a decade-plus. While the Columbus Blue Jackets feature a few solid veteran players, the signing of Erik Gudbranson to a four-year, $16 million deal is still one of the biggest head-scratchers of free agency. While he doesn't necessarily make the unit worse, I can't say that he makes it better, either, which is a problem at that price point. However, if he can prove his skeptics wrong, then this is a defensive corps that could pop with the talent already in place.
23) Florida Panthers
Gustav Forsling – Aaron Ekblad
Lucas Carlsson – Radko Gudas
Marc Staal – Brandon Montour
ANALYSIS: As an offensively focused team, defense has been a major point of concern for the Florida Panthers in recent years. Despite knowing this, the franchise really hasn't done a lot to address this issue which makes the loss of MacKenzie Weegar in the blockbuster Matthew Tkachuk trade all the more perplexing.
By trading Weegar, the Panthers lost a top-four defenseman without a clear replacement already in place. So, they will be relying on a bargain signing, a prospect, or a low-cost trade to fill in this gap, which is risky. It can pay off, but it also could backfire if this already questionable unit regresses.
22) Seattle Kraken
Vince Dunn – Adam Larsson
Jamie Oleksiak – Justin Schultz
Carson Soucy – William Borgen
ANALYSIS: As the Seattle Kraken enter their second year as an NHL franchise, there's a lot to like about their defensive corps. While they may have had a rough inaugural season, that is due in large part to goaltending letting them down and less a sign of their defensive abilities. This unit features some solid players, and the addition of Justin Schultz should help set their top four for the long term. There's still room for improvement, but this is a step forward for the fledgling franchise.
21) Detroit Red Wings
Ben Chiarot – Moritz Seider
Olli Maatta – Filip Hronek
Jordan Oesterle – Jake Walman
Simon Edvinsson – Gustav Lindstrom
ANALYSIS: The Detroit Red Wings' defense took strides over the last season, between the emergence of 2022 Calder Trophy winner Moritz Seider and the signings of veterans Ben Chiarot and Olli Maatta. This is now a solid group that will only get better as their young defenders continue to develop.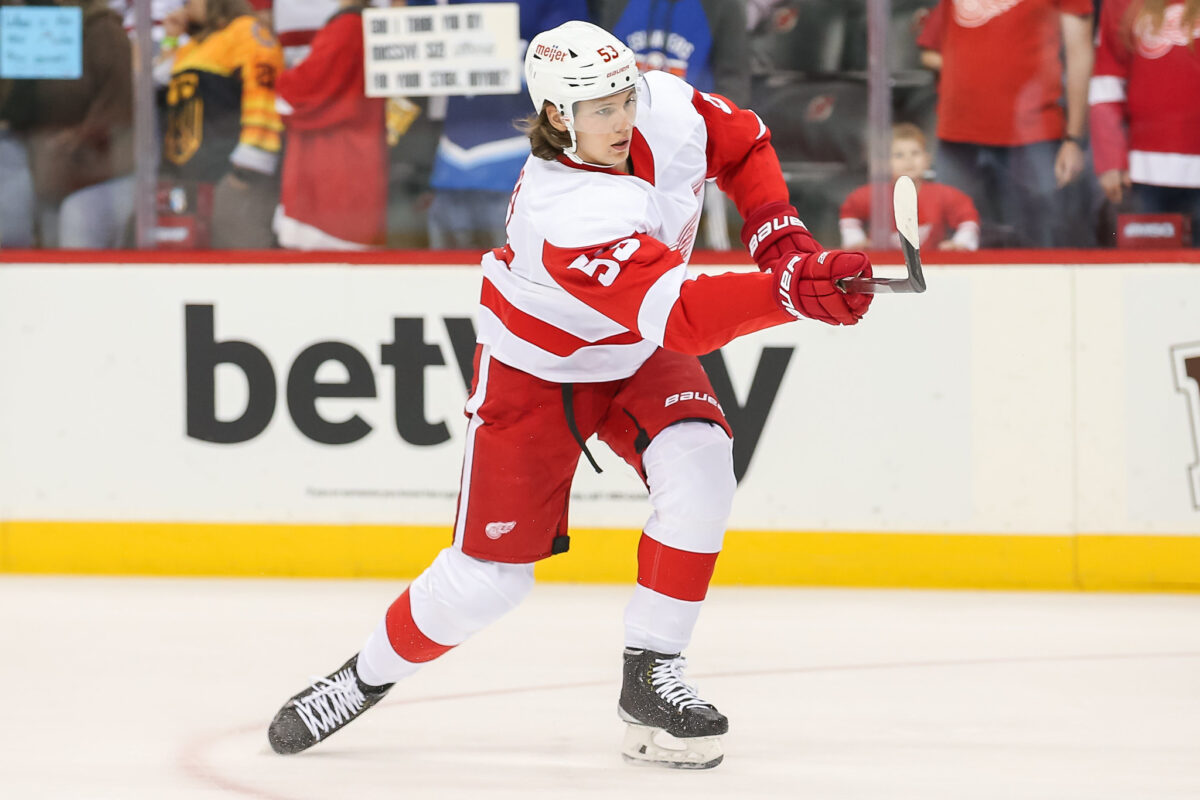 By the start of the 2023 regular season, this could be a top-15 unit depending on how those players grow. For now, they still have a ways to go, but all signs point upwards for Detroit over the next 3-5 years.
20) Edmonton Oilers
Darnell Nurse – Tyson Barrie
Brett Kulak – Cody Ceci
Philip Broberg – Evan Bouchard
Slater Koekkoek
ANALYSIS: The Edmonton Oilers feature another defensive unit that has a lot of offensive potential, but lacks defensively overall. With the retirement of Duncan Keith, this is a surprisingly young group, as only Tyson Barrie is over the age of 30. That should be a good sign for the future, but right now, I can't confidently say that they will be able to consistently give newly acquired goaltender Jack Campbell the best coverage in front of the net.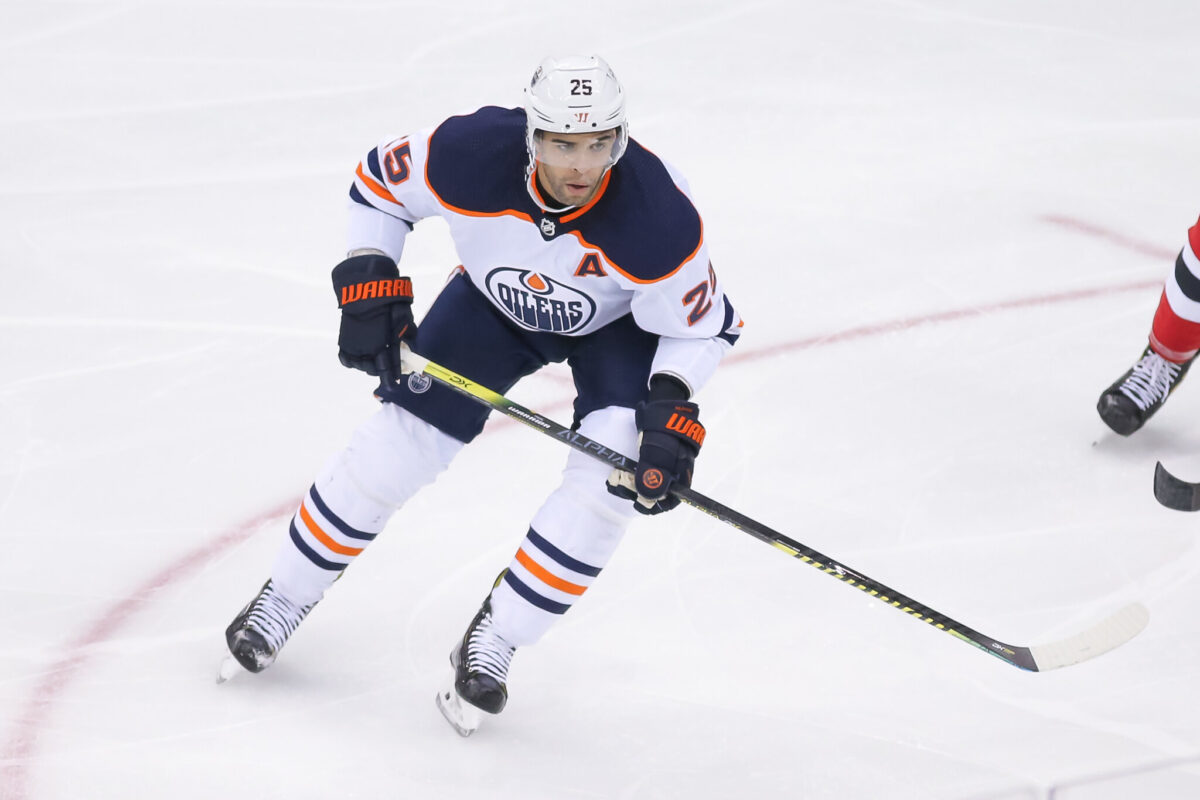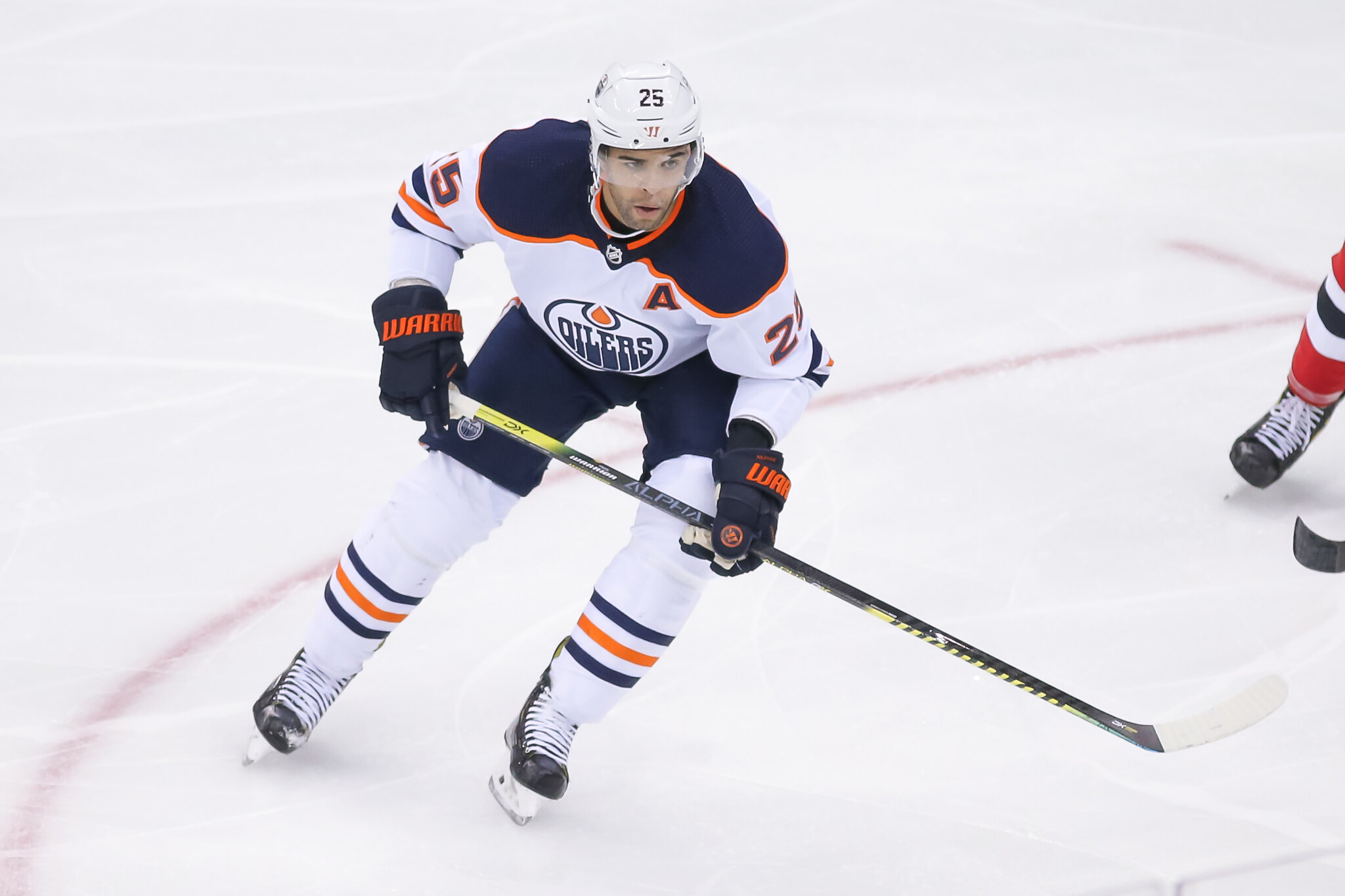 Now, there should still be high expectations for the Oilers, but that might be in spite of their defensive unit. This isn't a bad group overall, but they still have a lot to prove.
19) New Jersey Devils
Ryan Graves – Dougie Hamilton
Jonas Siegenthaler – Damon Severson
Brendan Smith – John Marino
ANALYSIS: I want to be excited about the New Jersey Devils' defensive corps, as there is a lot of great talent on this team. The acquisition of John Marino has great potential, and the promise of a healthy Dougie Hamilton should allow him to showcase why he earned that $9 million contract.
However, it's hard to shake off the disappointment of New Jersey in recent years. Every time it looks like they take a step forward, they then take two back. While this year should be different, I can't confidently say that this defensive corps will be able to put it all together given recent success, or lack thereof.
18) Vancouver Canucks
Quinn Hughes – Luke Schenn
Oliver Ekman-Larsson – Tyler Myers
Travis Dermott – Tucker Poolman
ANALYSIS: The Canucks feature another defensive corps that has a lot of players that I like, but lacks in overall defensive responsibility. I do believe that Quinn Hughes is a bonafide star and that Oliver Ekman-Larsson still has a lot of good hockey ahead of him, but as you go down their depth chart, there is a sharp dropoff after Travis Dermott. So, there are inklings of a great defense, but right now it's just good enough.
17) Washington Capitals
Martin Fehervary – John Carlson
Dmitry Orlov – Nick Jensen
Erik Gustafsson – Trevor van Riemsdyk
Matt Irwin
ANALYSIS: I think I might be underrating the Washington Capitals' defensive unit. On paper, this isn't a particularly exciting group behind John Carlson, but they still feature a lot of talent that seems to overperform year in and year out.
Related: Metropolitan Division Predictions for the 2022-23 Season
For example, Martin Fehervary stepped up into top-four minutes as a rookie last season, taking on nearly 20 minutes each night. While I'm not expecting another player to have a breakout like this, it's still a sign that the Capitals know how to develop players and give them big roles as they demand them.
16) Winnipeg Jets
Brenden Dillion – Neal Pionk
Josh Morrissey – Nate Schmidt
Logan Stanley – Dylan DeMelo
ANALYSIS: I find it difficult to rank the Winnipeg Jets, as their defensive corps is surprisingly solid. In recent years they made a number of savvy trades that allowed them to rebuild a group that features a low ceiling but a high floor, which was a major step forward compared to a few seasons ago.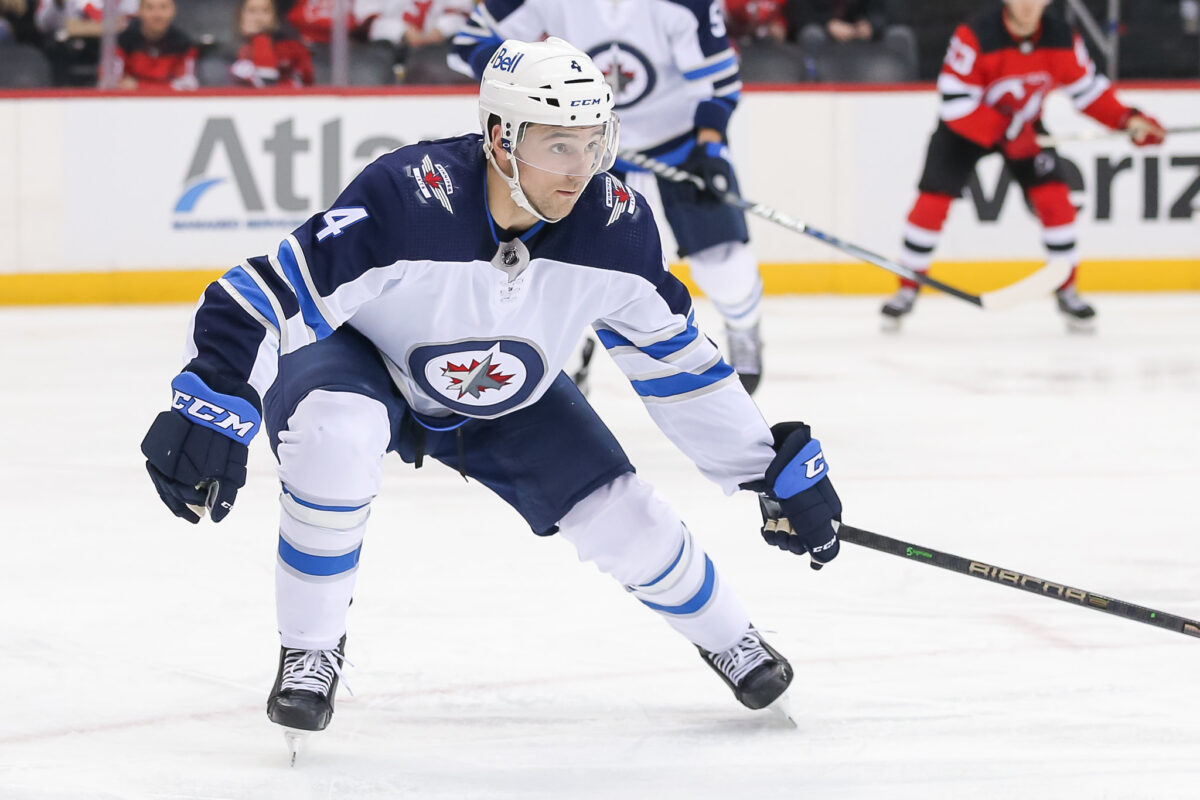 So, while the Jets may not feature any stars, they still have plenty of talent that makes them a formable unit overall.
15) Calgary Flames
Noah Hanifin – Rasmus Andersson
MacKenzie Weegar – Chris Tanev
Nikita Zadorov – Oliver Kylington
Juuso Valimaki
ANALYSIS: The Calgary Flames' defensive unit is easy to underappreciate. With the addition of Weegar, this is a formable core that you could argue should be higher up this list. They feature solid depth, and while they don't have a star to anchor them, they also don't have any glaring holes either. Overall, this is a playoff-worthy defense that should hopefully take another step this season.
14) Los Angeles Kings
Mikey Anderson – Drew Doughty
Tobias Bjornfot – Matt Roy
Alexander Edler – Sean Durzi
Jordan Spence – Jacob Moverare
ANALYSIS: After struggling for a few seasons, the 2021-22 season was a return to form for the Los Angeles Kings' defensive core. Between a resurgent Drew Doughty (before an injury knocked him out of the postseason) and the emergence of Mikey Anderson, the Kings quickly developed a core that looks ready to dominate once again for years to come.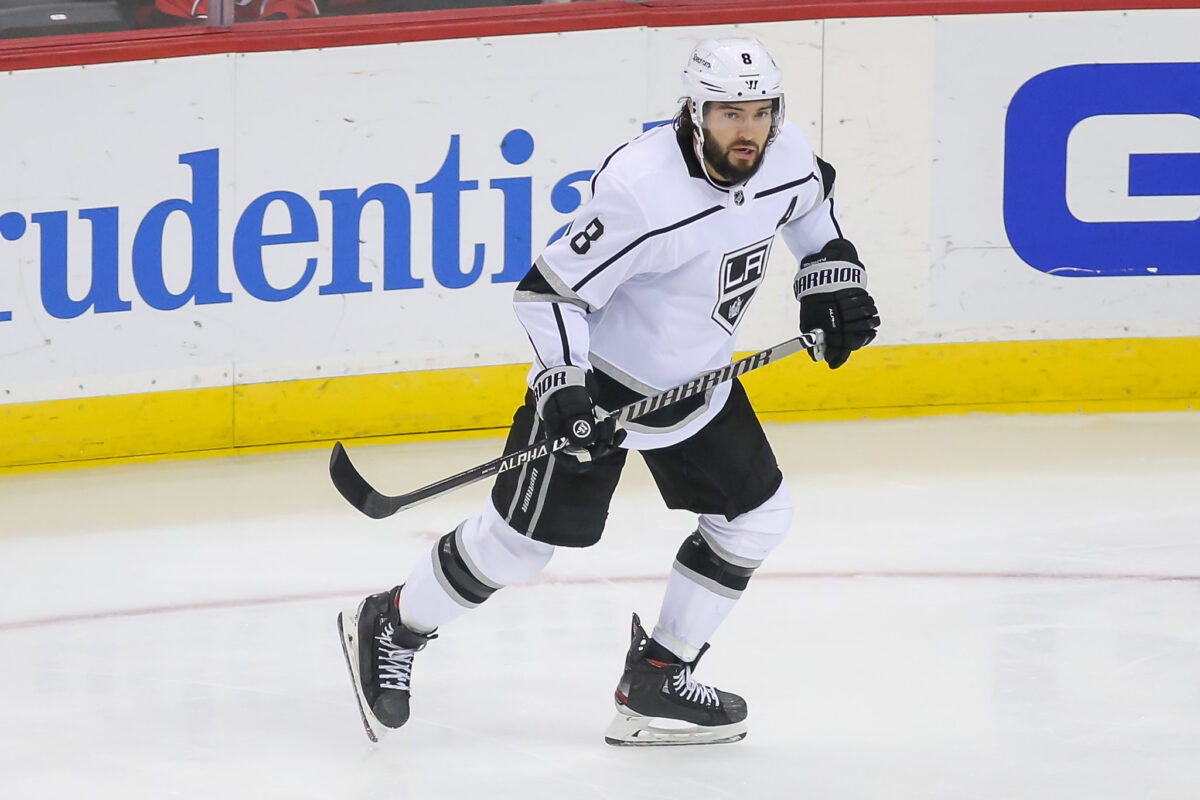 Now, outside Doughty and Alexander Edler, this is still an incredibly young group. Most of these players are younger than 24 years old, meaning they have a lot of room to grow into their game or regress back to the median. Their development will decide how far the Kings go this season, and whether or not they will reach the postseason again.
13) Pittsburgh Penguins
Brian Dumoulin – Kris Letang
Marcus Pettersson – Jeff Petry
Ty Smith – Jan Rutta
ANALYSIS: After resigning Kris Letang, the Pittsburgh Penguins went about reshaping their defensive corps this offseason, which was always good, but had room for improvement. This included trading for Ty Smith and Jeff Petry, along with signing Jan Rutta.
With these new faces on their blue line, the Penguins have built another formidable unit. While there's a chance that these changes won't work out, I think they are all positive choices for a franchise that is looking to make another run to the Stanley Cup.
12) Dallas Stars
Ryan Suter – Miro Heiskanen
Esa Lindell – Jani Hakanpaa
Thomas Harley – Colin Miller
ANALYSIS: The loss of Klingberg could hit the Dallas Stars' defensive corps hard this season. While Miro Heiskanen is a star and Ryan Suter is proving that he's not washed up in his own right, this unit just has a lot of questions surrounding it now.
Related: New EA Sports Cover Shows Growth for Game, Sport
It's difficult to replace a player like Klingberg, and this process will take time for Dallas. This means they may struggle for a bit at the start of the season as things settle out. Don't get me wrong, this is still a great group overall, but it should lack that top-end punch you're used to seeing out of the Stars.
11) Toronto Maple Leafs
Morgan Rielly – TJ Brodie
Jake Muzzin – Justin Holl
Mark Giordano – Timothy Liljegren
Rasmus Sandin
ANALYSIS: It wasn't that long ago that the Toronto Maple Leafs had one of the worst defensive corps in the NHL. Now, after years of rebuilding, they have one of the better blue lines. Between their star defender Morgan Rielly and the midseason addition of Mark Giordano, this is a group with a lot of experience and talent on all ends of the ice. While they still have room to grow as young players find their footing in the league, there should be high expectations placed on the Maple Leafs' defense this season.
10) St. Louis Blues
Torey Krug – Justin Faulk
Marco Scandella – Colton Parayko
Nick Leddy – Robert Bortuzzo
ANALYSIS: The St. Louis Blues have a bit of an underrated defensive corps. They are another team that lacks star power but features a ton of talent that makes them one of the more reliable groups in the league.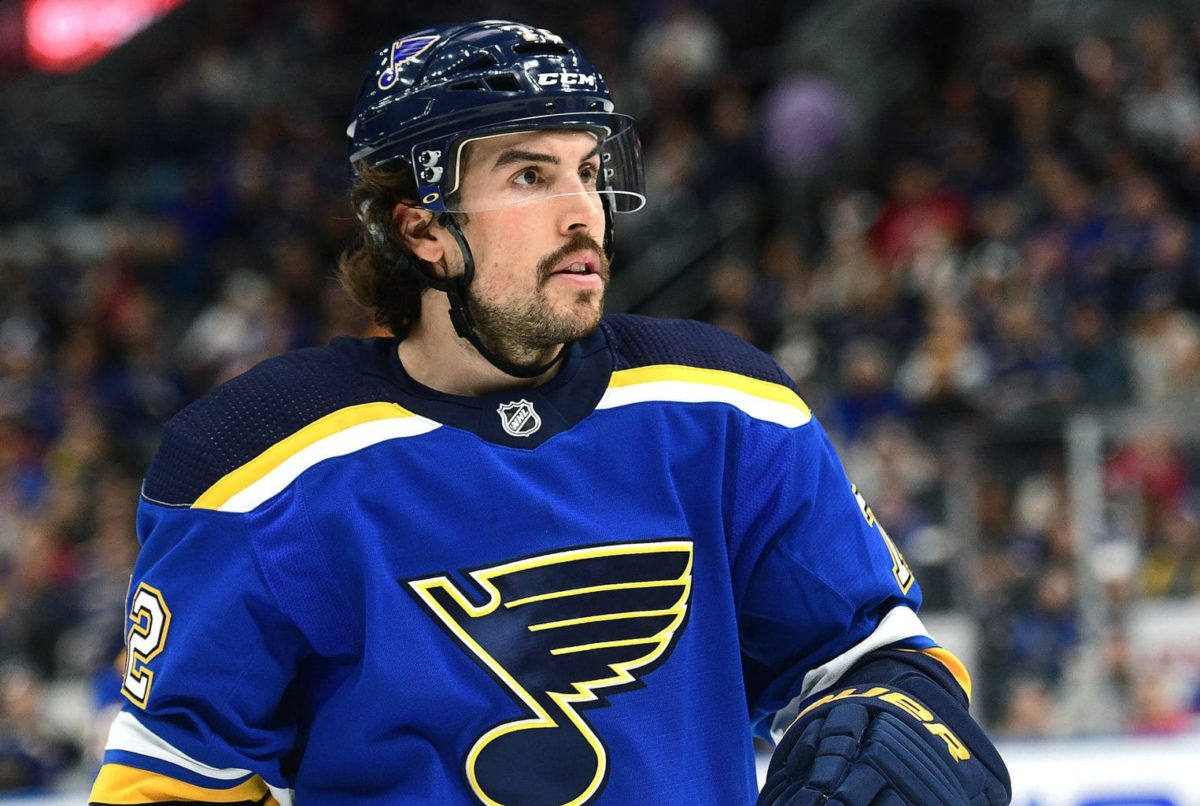 You can make the argument that they should be higher than 10th on this list thanks to their balance between offensive potential and defensive capability. Perhaps I am underrating them myself, and by midseason, they will find themselves taking a higher spot in these rankings?
9) Minnesota Wild
Jonas Brodin – Matt Dumba
Jacob Middleton – Jared Spurgeon
Alex Goligoski – Dmitry Kulikov
Jon Merrill
ANALYSIS: Another team that has featured a consistently great defensive corps for years, the Minnesota Wild enter the 2022-23 season once again with a top-ten unit. There's so much to love with this defense, as it features players in their prime who have high-end offensive and defensive talent. As long as they can stay healthy, this is a unit that screams elite.
8) Boston Bruins
Hampus Lindholm – Charlie McAvoy
Matt Grzelcyk – Brandon Carlo
Derek Forbort – Connor Clifton
ANALYSIS: As always, you can expect death, taxes, and the Boston Bruins having a top-ten defense. With the midseason acquisition of Hampus Lindholm, the Bruins have once again added a top-four defenseman in his prime that should act as a backstop of this franchise for years. His talents, along with Charlie McAvoy, Matt Grzelcyk, and Brandon Carlo are more than enough for me to confidently place them here on the list.
7) New York Islanders
Adam Pelech – Ryan Pulock
Alexander Romanov – Noah Dobson
Sebastian Aho – Scott Mayfield
Robin Salo
ANALYSIS: One big question for the New York Islanders heading into the 2022-23 season is how much of their defensive identity can the team retain without Barry Trotz behind the bench? This is a team that found unexpected success for three straight seasons on the back of their structure and defense, before a tough 2021-22 season saw them trading some of that defense for offensive upside.
Related: Longest Stanley Cup Droughts
Still, this is an elite defensive corps. Adam Pelech and Ryan Pulock are one of the best defensive pairings in the league, where the addition of Alexander Romanov should bring some new life to this core. I have high expectations for the Islanders' defense this season and believe that 2021-22 was just a fluke-down year due to injury and scheduling.
6) New York Rangers
Ryan Lindgren – Adam Fox
K'Andre Miller – Jacob Trouba
Zac Jones – Braden Schneider
ANALYSIS: I really love what the New York Rangers have done with the defense throughout their rebuild/retool. Adam Fox has developed into one of the best young defensemen in the league, Ryan Lindgren and K'Andre Miller took that next step and became consistent top-four starters, while Jacob Trouba has continued being that thorn in the side of any of their opponents.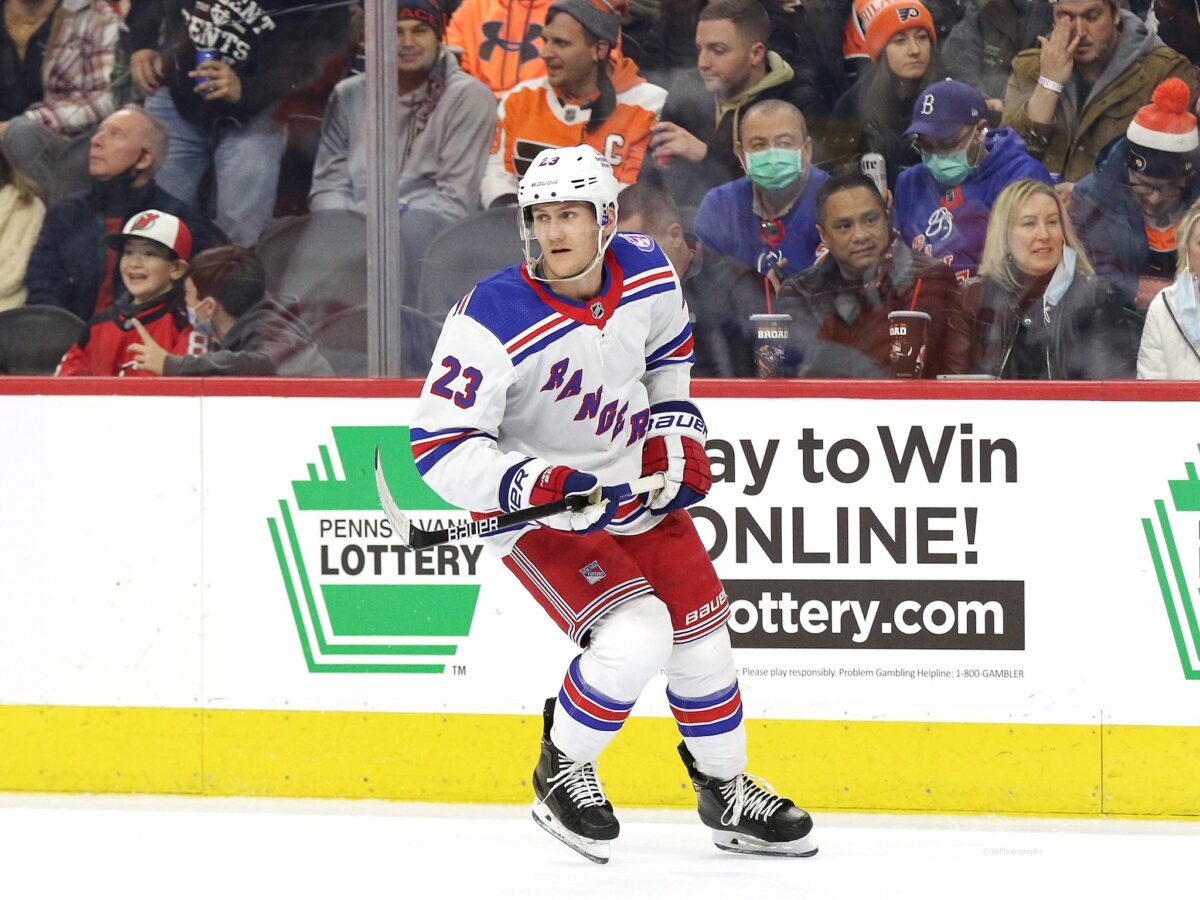 This is a fantastic unit that still has room to grow, and I expect great things out of them over the next few seasons.
5) Tampa Bay Lightning
Victor Hedman – Cal Foote
Mikhail Sergachev- Erik Cernak
Ian Cole – Zach Bogosian
Philippe Myers
ANALYSIS: The salary cap will eventually catch up to every team, and the Tampa Bay Lightning felt its wrath when they traded Ryan McDonagh in order to clear enough space to re-sign new players. However, this is still an elite unit and will remain so as long as they have Victor Hedman leading the charge.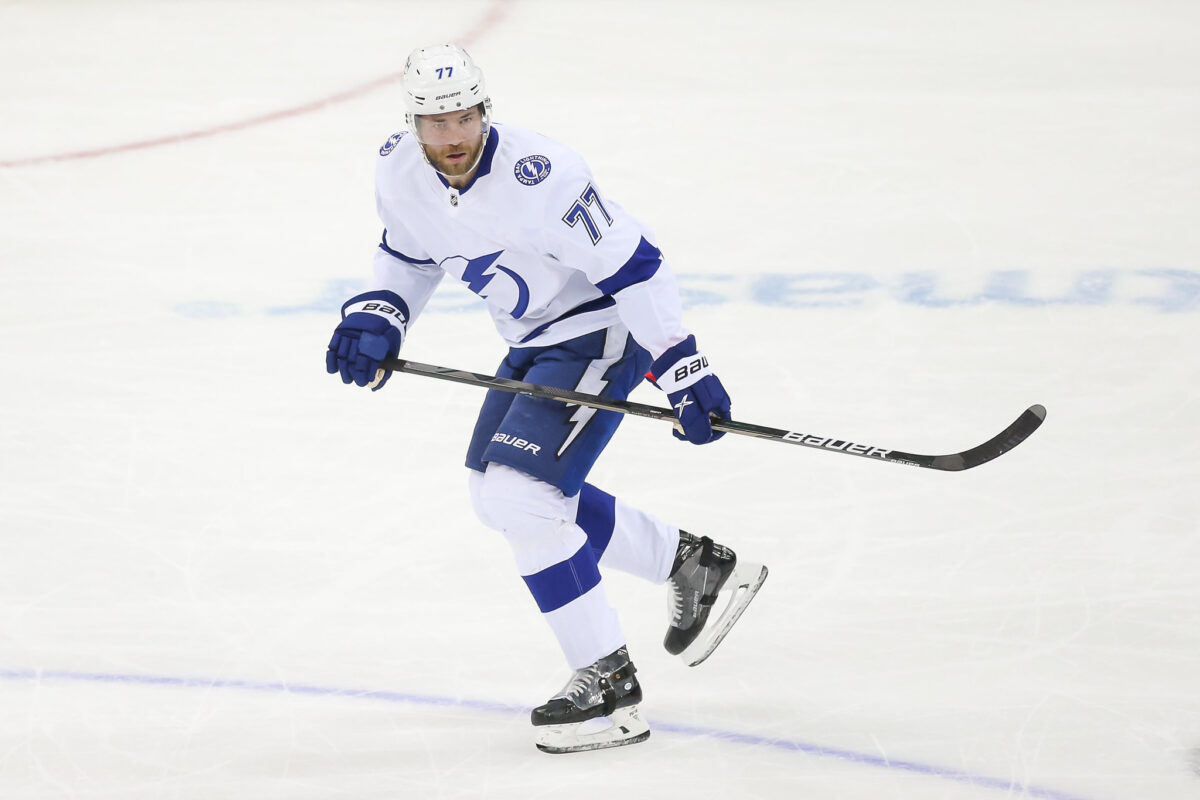 Behind him, there is still a ton of talent, with young players like Mikhail Sergachev and Cal Foote being asked to take on bigger roles with the franchise. Plus, when you add in Ian Cole as a shot-blocking grinder along with Zack Bogosian for toughness, you see a complete unit that still should dominate the league.
4) Vegas Golden Knights
Alec Martinez – Alex Pietrangelo
Brayden McNabb – Shea Theodore
Nicolas Hague – Zach Whitecloud
Ben Hutton
ANALYSIS: You can rightfully look at the Vegas Golden Knights and call them a mismanaged franchise with how they handle their players, but the one area they got consistently right is on defense. This unit is returning almost every player from 2021-22, and this is a good thing as they are an elite group. As long as they can stay healthy, this should be a dominant defensive corps that you can argue could be even high on this list than they currently are.
3) Carolina Hurricanes
Jaccob Slavin – Brent Burns
Brady Skjei – Brett Pesce
Ethan Bear – Dylan Coghlan
ANALYSIS: In recent years, I've learned to never bet against the Carolina Hurricanes. Whenever they make a move that I question, it ends up working brilliantly, especially on defense. This offseason they acquired Brent Burns to fill a need for an offensive defenseman, and if he can find his game alongside Jaccob Slavin, this could become one of the most potent pairings in the league.
Along with them, you still feature a deep defensive pool with players who are underappreciated across the league. This is a unit that will score a lot of points, frustrate opponents, and help keep the Hurricanes a contender for the foreseeable future.
2) Nashville Predators
Roman Josi – Dante Fabbro
Ryan McDonagh – Mattias Ekholm
Jeremy Lauzon – Alexander Carrier
ANALYSIS: When you think of the Nashville Predators, you likely think of defense. This team has been defined by their star defensemen since its inception, and they have continued this trend with perennial Norris-Trophy candidate Roman Josi. However, this unit is more than one star, and with the acquisition of McDonagh, they look more like an All-Star team than a single defensive collection.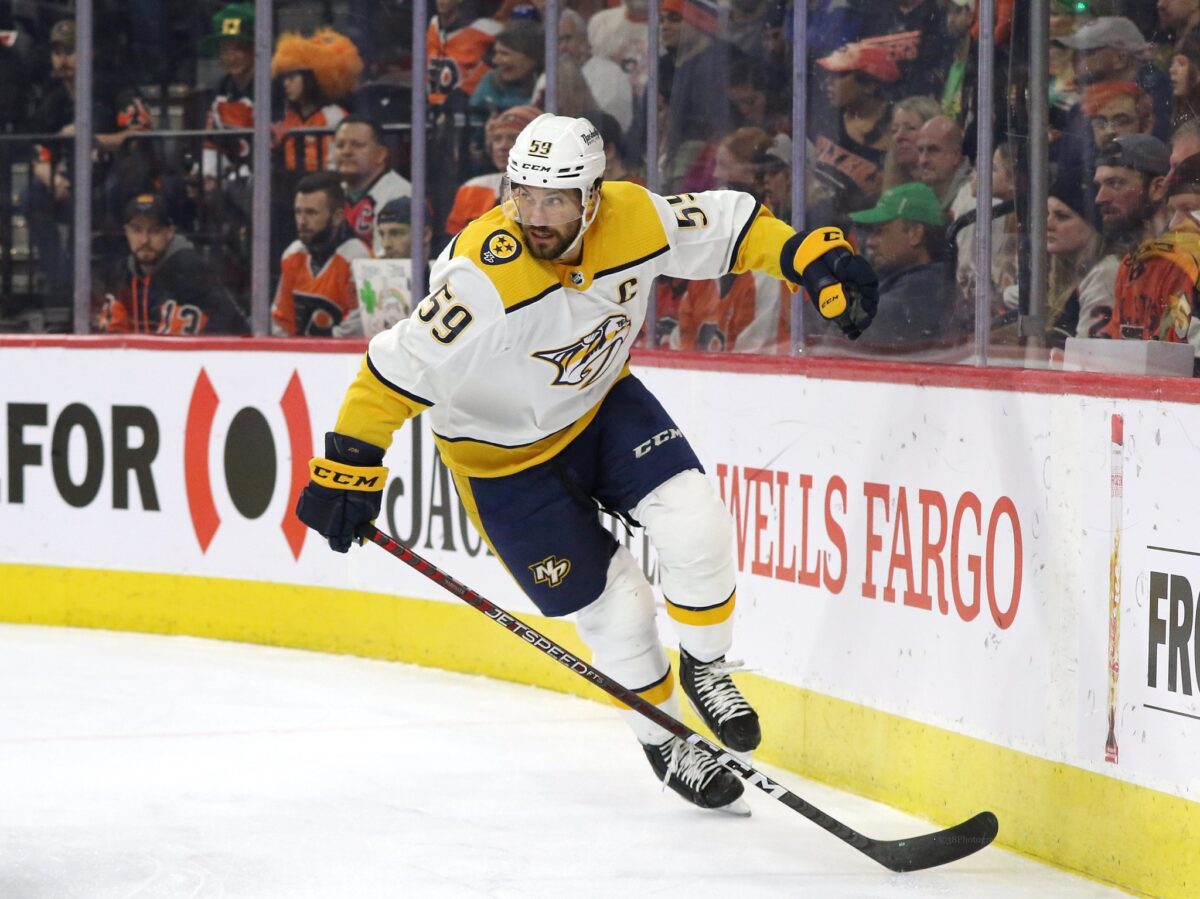 To put it simply, the Predators have everything. Elite point production, elite zone coverage, elite shot blocking, elite penalty killers. Just, there are almost no holes, top to bottom.
1) Colorado Avalanche
Devon Toews – Cale Makar
Samuel Girard – Josh Manson
Bowen Byram – Erik Johnson
Kurtis MacDermid
ANALYSIS: So, the Colorado Avalanche had one of the best defensive units in the NHL heading into the 2021-22 season, added Josh Manson at the 2022 Trade Deadline, got better, lost Devon Toews to an injury during the postseason, saw Cale Makar develop into the best defenseman in the world, won the Stanley Cup, and managed to bring back the majority of this unit.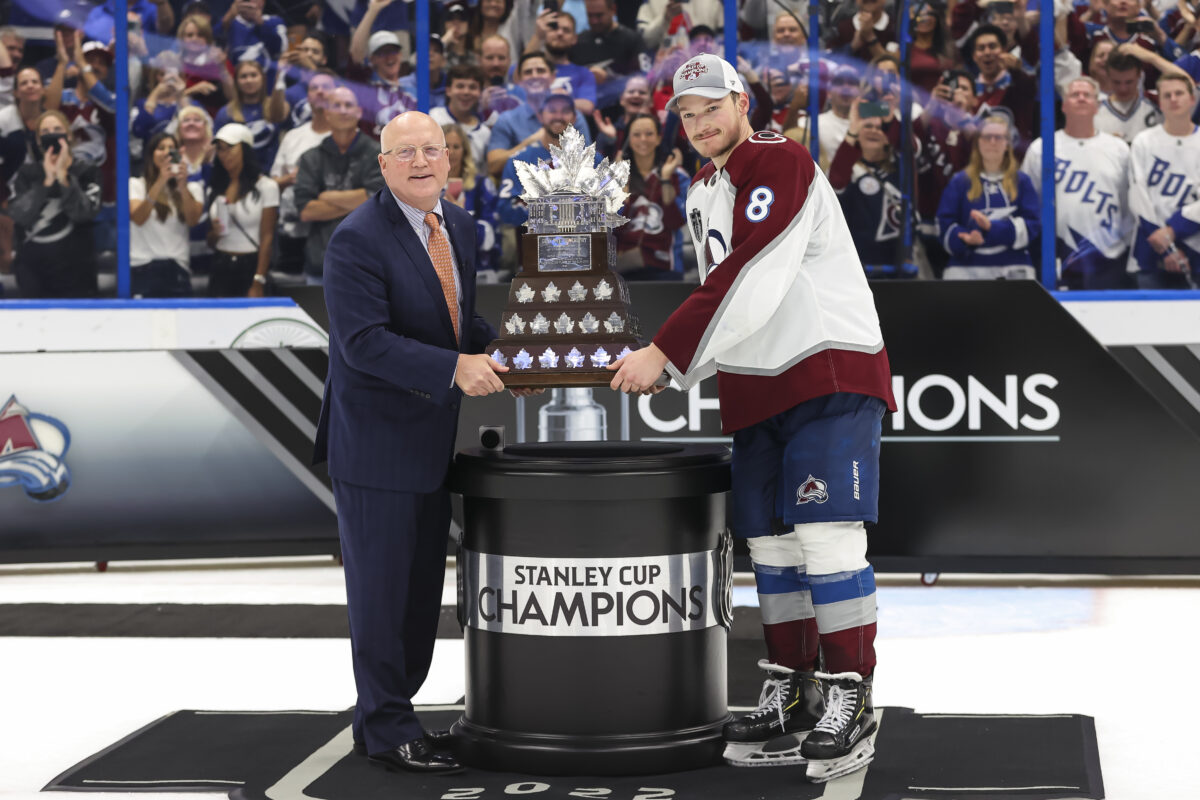 Say what you will, but this is a special defensive corps, that may soon be discussed as one of the all-time greats and not just for the top spot of a yearly positional ranking series.
---
---
Recapping Defence Rankings
Colorado Avalanche
Nashville Predators
Carolina Hurricanes
Vegas Golden Knights
Tampa Bay Lightning
New York Rangers
New York Islanders
Boston Bruins
Minnesota Wild
St. Louis Blues
Toronto Maple Leafs
Dallas Stars
Pittsburgh Penguins
Los Angeles Kings
Calgary Flames 
Winnipeg Jets
Washington Capitals
Vancouver Canucks
New Jersey Devils
Edmonton Oilers
Detroit Red Wings
Seattle Kraken
Florida Panthers
Columbus Blue Jackets
Anaheim Ducks
Ottawa Senators
San Jose Sharks
Philadelphia Flyers
Buffalo Sabres 
Montreal Canadiens
Chicago Blackhawks
Arizona Coyotes
---
Feel free to disagree with those rankings and share your own in the comments below.
---
Latest News & Highlights
---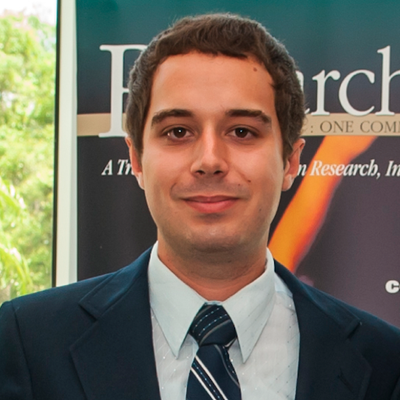 Eugene Helfrick is a Tampa Bay Lightning writer who is actually from Tampa Bay. He has written about the Lightning for six years, covering everything from their run to the 2015 Stanley Cup Final, to their crushing first-round exit in 2019, to their redemption in the bubble in 2020. While he is happy to talk about just about anything from cows to cars to video games, hockey will always remain one of his favorite pastimes.