As Patrick Maroon pumped the Stanley Cup above his head for the second time in as many years in September, some might have considered him a lucky fourth-liner who again found himself in the right place at the right time. Although luck is needed for any championship, Maroon's back-to-back Stanley Cup victories are not just a fortunate fluke.
"He brings an identity," said Tampa Bay Lightning head coach Jon Cooper. "He brings us kind of that bigger, down-low presence that we haven't had a whole ton of here while I've been a coach. Not only that, he's kind of a glue guy. Brings the team together,"

from 'Pat Maroon, just a kid from South County,' collects his bling from the Blues,' St. Louis Post-Dispatch, 11/20/2019).
Call him a glue guy, call him truculent, call him whatever you want: Maroon brings intangibles that become more valuable as the season progresses.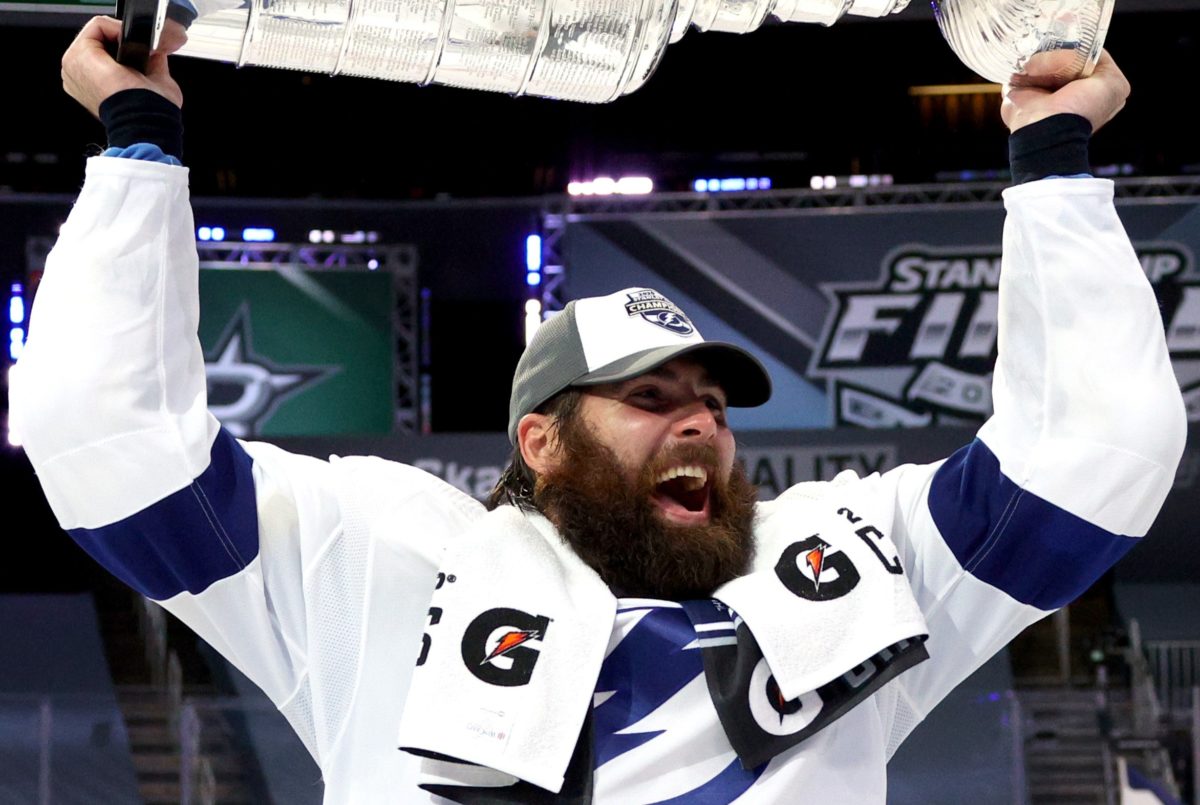 When Maroon and his Lightning teammates had their sights set on a second-round matchup against the Boston Bruins, his former team, the St. Louis Blues, were on a plane home from Edmonton. The Blues' play in the bubble was uninspired, and their goaltending was poor.
They seemed to lack the tenacity and hunger that fueled their championship run the season before, and it's easy to point to the absence of Patrick "Big Rig" Maroon as a reason for this. After St. Louis lost to the Vancouver Canucks, general manager Doug Armstrong had a hole to fill. He did just that when he signed forward Kyle Clifford to a two-year, $2 million contract on October 11.
Experienced Bruiser
The minute a player wins a Stanley Cup, their free-agent value increases considerably. Adding a player to a locker room who knows what it takes to make a deep run eliminates any growing pains in late April. Clifford was a lifelong Los Angeles King until the Toronto Maple Leafs acquired him for a short stint at the trade deadline last season. His time in Los Angeles, from 2010 culminated in two Stanley Cups and, in addition to building his resume, made him battle-tested in the postseason.
What Clifford lacks offensively, he makes up for physically and by dropping the gloves when necessary. He brings pedigree to a physical team that doesn't yet have any seasoned fighters. While fighting is rightfully becoming obsolete, players such as Ryan Reaves, Tom Wilson, Maroon, and Clifford police the ice and ensure that their teams are not bullied. The Maple Leafs brought in Clifford for that reason, and while it was not enough to defeat the Columbus Blue Jackets in the 2020 Playoffs, it leveled the physical playing field a bit.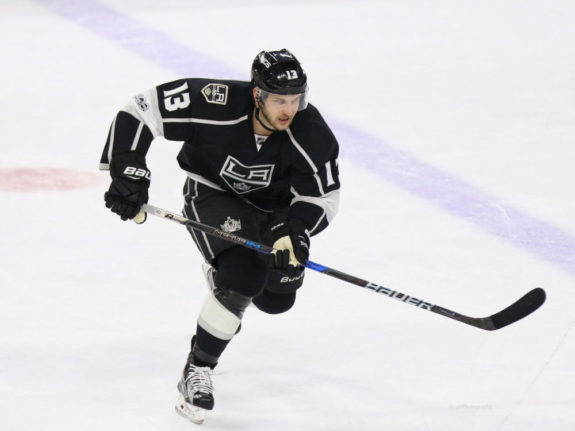 One of the toughest intangibles to predict is how Clifford will gel with his new teammates. However, when Maroon joined the Blues for the 2018-19 season, he quickly became a locker room and fan favorite (it didn't hurt that he is a St. Louis-area native). Similarly, Clifford's style of play should help to ingratiate himself to the city and his new teammates.
Roster Fit
The questions about signing Clifford have nothing to do with his play. In that regard, what you see is what you get. However, some wonder where he will fit on a Blues roster that wants to bring young players into the fold. Some have questioned why Armstrong let go of Maroon and then arguably downgraded to Clifford. This move can also be considered suspect as the Blues are up against the salary cap.
As Armstrong knows, hindsight is fruitless, especially for a team that feels it can win another championship now. Clifford will likely find a spot on the fourth line, hovering around 10 minutes of ice time per game, which he has done for most of his career. He could slot in on the left wing on a line centered by Ivan Barbashev that includes Jordan Kyrou on the right-wing. Placing Clifford on a line with 6-foot, 175-pound Kyrou would allow the latter some breathing room to make plays in his first full season. 
"I think my game suits what St. Louis is getting at," Clifford said. "It's a good team, and we're going to make another run at the Cup,"
Clifford's skill set often doesn't appear on the statsheet, but his presence is felt the moment he steps on the ice. The Blues' bubble performance showed that their lack of grit could be equally responsible for their series loss as the X's and O's. At $1 million per year, Clifford is a low-risk option to fill the hole left by Maroon. At the ripe old age of 29, Clifford is ready to help St. Louis return to playing in June.
---
---
I am a freelance editor and writer based in St. Louis. I am also a recent graduate of the University of Missouri School of Journalism where I specialized in magazines but have covered high school, college, and professional sports. I'll be covering all things Blues for THW.