The St. Louis Blues believed they found their goalie of the future after Jordan Binnington's meteoric rise to Stanley Cup hero during the 2018-19 season. But given his relatively limited NHL experience, they chose to sign him for just two more seasons, inking a two-year, $8.8 million contract extension just a month after the championship season concluded.
Binnington had an up and down season in 2019-20, and an especially brutal performance in the NHL's playoff bubble. He will enter the 2020-21 season on the final year of that brief contract extension, playing without safety net Jake Allen for the very first time. Ville Husso, the Blues' one-time goalie of the future, will be his backup, trying to prove his own value to the team. In short, it's a critical season for Binnington to prove that he is in fact the solution general manager Doug Armstrong should turn to long-term.
Struggles in the Bubble
While he wasn't always consistent during the 2019-20 season, Binnington finished with just fine hockey card numbers: he went 30-13-7, with a .912 save percentage (SV%) and a 2.56 goals-against average (GAA). He added three shutouts, and his goals saved above average (GSAA) of 3.30 was fine, if not incredible. All told, it was a passable regular season before the pandemic brought an end to it, even if he took a step back from his absurd breakout numbers of the season before.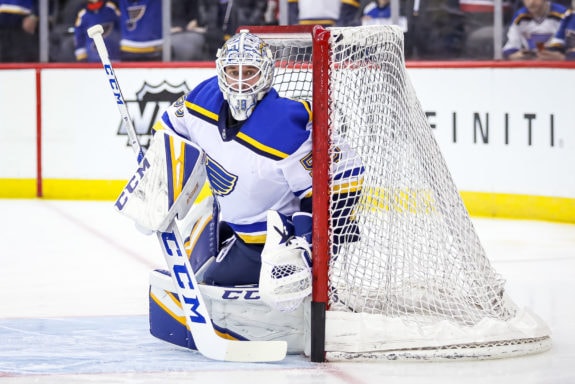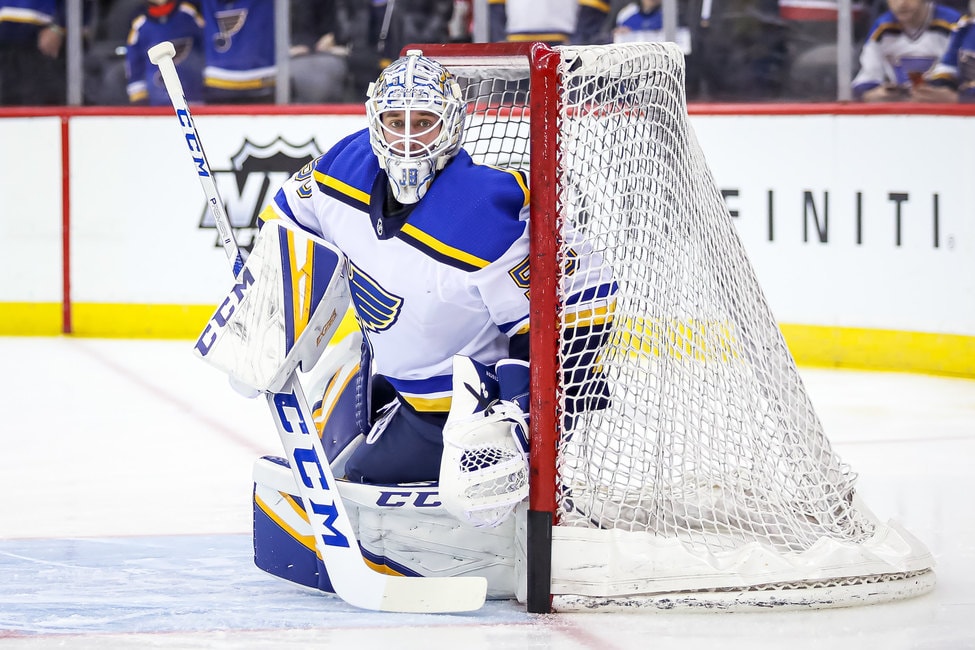 When the Blues returned from the temporarily postponed season, the entire team looked out of sorts, but no one looked worse than their goalie. Binnington seemed to struggle mightily to get his legs under him, and he never looked right. His numbers reflected a completely different goaltender.
He finished the playoffs with an 0-5-0 record, an .851 SV%, a 4.72 GAA, and a putrid minus-9.25 GSAA. He never looked right for a second and was completely outplayed by Allen, who was the winning goalie on record for each of the team's playoff victories. But the Blues traded Allen to the Montreal Canadiens, committing fully to the man who had brought them a Stanley Cup. Now, Binnington has to prove that he is worth that faith.
Binnington or Husso?
Binnington has never hesitated to back himself, and he is likely unfazed by the looming reality of a contract negotiation at the end of the season. But after a terrible bubble performance, he will have to prove he can overcome adversity, which he has had to do rarely in his short NHL career. Plus, he will have plenty of competition.
The Blues will be turning to Husso for the first time in the 2020-21 season. He was expected to be the team's permanent goalie solution for many seasons before Binnington's breakout, and this will be his first chance to prove that he can still reach that level. Two years younger than Binnington, he could still become the player the Blues hoped for, and in a compressed season, he is likely to get a heavier workload than he might otherwise.
Over the last decade, the Blues have seen more than their fair share of goaltending controversies, but if another occurs this season, it will have far-reaching consequences. Husso has two seasons remaining on his contract at a very affordable $750,000 per season. The recent departure of team captain Alex Pietrangelo proves that Armstrong won't let emotion dictate his contract negotiations. If Binnington struggles this season, it could be his last with the Blues.
No Need to Be Nervous
With all of that said, there is little reason to be nervous about the future of the Blues' net. Binnington has overcome tougher circumstances than this, and there is no need to read too much into a brief and brutal bubble skid. The only likely scenario that would lead to his departure from St. Louis would be a true breakout from Husso corresponding with a further collapse from Binnington. In that case, moving on would clearly be the right move for Armstrong.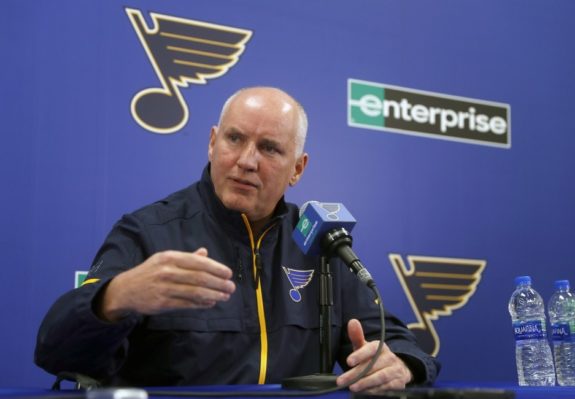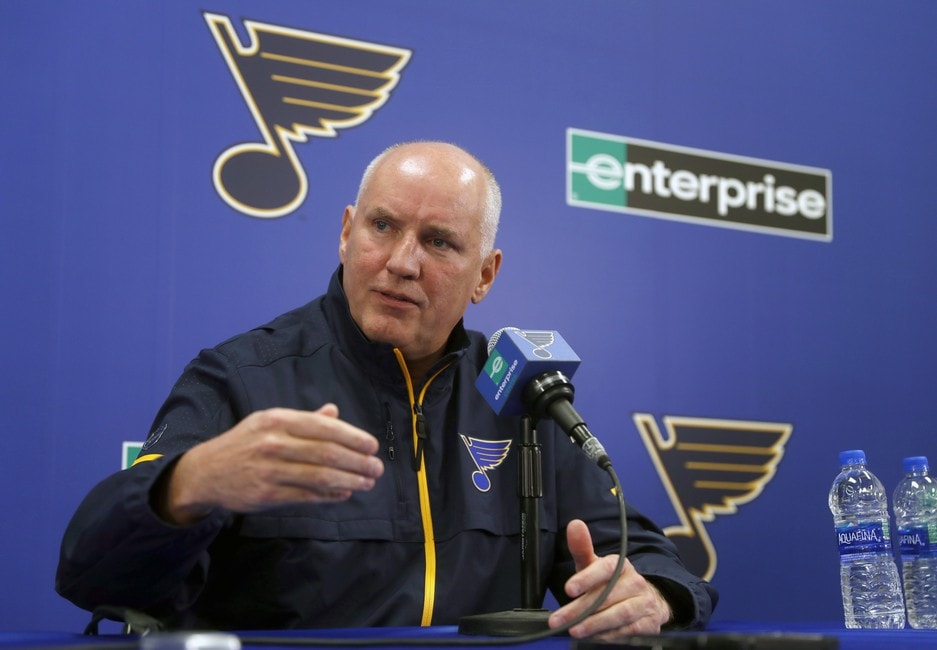 But that is unlikely. Binnington's brief blowup in Edmonton is not nearly enough data to cause concern, and he now has 80 regular season starts of above average or better hockey under his belt in the NHL. He may not become one of the league's elite goalies as it looked like he might after his breakout, but he should remain a dependable starter for many seasons to come.
---
---