The 2020-21 NHL season is probably starting in January. Fantasy hockey (aka hockey pools) is typically very popular amongst fans. The Los Angeles Kings have struggled over the past two seasons, resulting in them not being a go-to team for fantasy hockey picks. However, they do have some players who could prove to be good pick-ups. Here's a list of the top nine Kings who could be worthwhile pick up for fantasy in 2021.
9. Martin Frk (FWD)
Many fans only know of Martin Frk because of his unusual last name, but the 27-year-old Czech may be poised for a breakout season. He more than met expectations during 2019-20, his first season in the Kings' organization. In 37 games played with the Kings' AHL-affiliated Ontario Reign, he posted an impressive 36 points (23 of which were goals), earning him a chance to play on the team's main roster.
In 17 games played in the NHL during 2019-20, Frk scored six goals and added two assists. He has a cannon of a shot as evidenced by the video above, and his 0.35 goals-per-game pace is equal to 28 goals in an entire 82-game season. Now, I don't think he'll score 28 in 2020-21, but he could be a sleeper pick for a breakout season.
Related: Los Angeles Kings' 2020-21 Roster Projection
Especially important when considering Frk for a fantasy roster is his chemistry with Gabriel Vilardi. Vilardi made an instant impact in the NHL last season, and he played quite well with Frk on LA's second line. Due to this, Frk should be poised to eat up second-line minutes next season, which could result in him being a great dark horse pick in later rounds of a fantasy draft.
8. Quinton Byfield (FWD)
Quinton Byfield is a high-risk/high-reward pick-up. The 2020 second-overall draft selection should be a great NHL player someday, but the 2019-20 season shows that top picks can be gambles. The top two picks in 2019 were Jack Hughes and Kaapo Kakko. Hughes was projected to put up 61 points by NHL's official fantasy crew, and they had Kakko putting up 60 points. Together, they only combined for 44 points in 2019-20.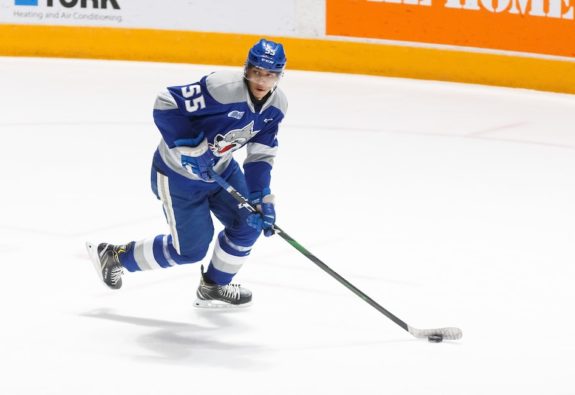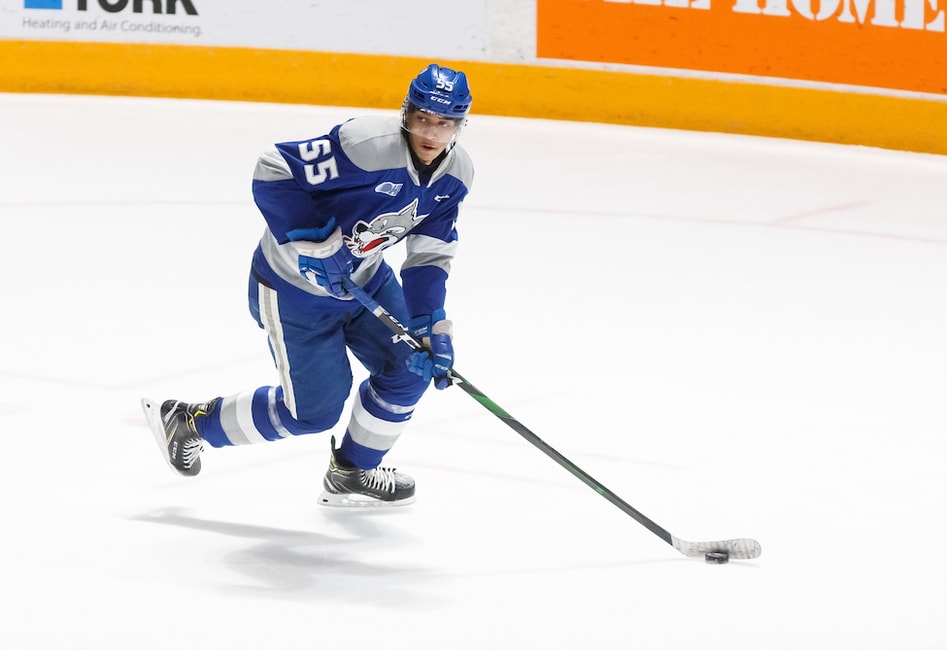 In one of the hockey pools I participated in last year I selected both Kakko and Hughes. Usually I do quite well in hockey pools, but let's just say I didn't do too well in that one. Taking rookies can be risky, but if Byfield makes the NHL and hits his stride right away (he's fifth in Calder Trophy odds) he could be a fantastic addition to anybody's fantasy team.
7. Jeff Carter (FWD)
Jeff Carter is not the player he once was, and nobody should pick him expecting him to reach his old form. However, he could somewhat rejuvenate his career next season, as he's a prime candidate to play on the second line with Vilardi and Frk.
Related: What the Kings Should Expect From Jeff Carter in 2020-21
Carter is one of the league's premier face-off takers, as he has won over 50% of the draws he's taken in seven out of the eight seasons he's played for LA. He was very good defensively last season, and he scored 17 goals (second on the team) and 27 points — despite missing the team's final 10 games, where they played their best stretch of hockey that season. Carter should benefit from having two actual second-line players (Vilardi/Frk) on his line with him next season, and can be expected to put up 25 to 45 points, making him a decent pick towards the end of a draft.
6. Gabriel Vilardi (FWD)
Speaking of the devil, Vilardi is a potentially fantastic player to pick up in a hockey pool. The main issue with him is that he's been plagued with the injury bug, as he's missed time in each of the past three seasons due to ailments. However, he played exceptionally in his first 10 NHL games in 2020.
In 10 games played this past season, Vilardi scored three goals and added four assists for a total of seven points. This is a points-per-game pace of 0.7, equivalent to 57 points in an 82-game season. His games didn't come early on in the season when teams allow more goals, as he skated in the final 10 games before the season was paused due to COVID-19. Teams are usually playing stingy defence by February and March, yet he excelled during those months. The Kings went 8-2-0 with Vilardi in the lineup in 2020; considering he's rarely mentioned in the Calder Trophy discussion for next season, drafting him could turn out to be highway robbery.
5. Sean Walker (D)
Another player silently building a good resume is right-handed defenceman Sean Walker. Maybe it's because he plays behind Drew Doughty, but whatever the case, he's a great pick-up for a fantasy league. In 70 games played in 2019-20, he posted 24 points. Additionally, he blocked over a shot per game and had over a hit per game — if you participate in one of those fancy fantasy leagues that count hits/blocks, he could provide a team with value.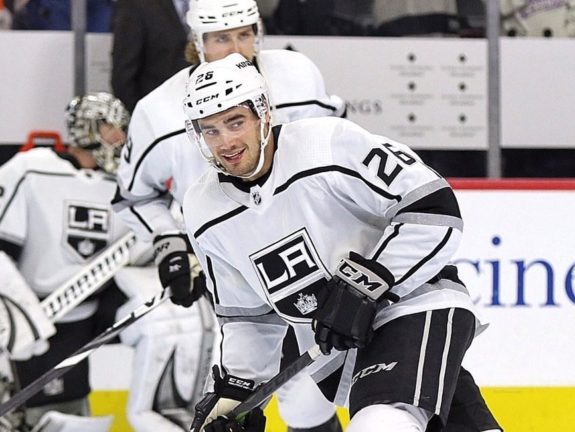 For perspective of where his 24 points rank among defencemen, here's a list of players with similar totals. Matt Dumba and Jake Gardiner both had 24 points in 2019-20. Duncan Keith, Jacob Trouba and Dmitry Orlov each had 27. Colton Parayko was the lone defenseman with 28 points. Finally, Oliver Ekman-Larsson hit 30 points. All of these guys are big names in the world of hockey, yet Walker finished within six points of all of them. If you're looking to get an extra forward early on in the draft, but are worried about having too few defensemen, Sean Walker could be a dream come true.
4. Alex Iafallo (FWD)
For the past two seasons, Alex Iafallo has been one of the most productive players for the Kings. In 2018-19, he had 33 points, ranking sixth on the team and fourth among players still with the franchise. In 2019-20, he was one of two players on the team to hit over 40 points, as he finished off with 43 points on the season.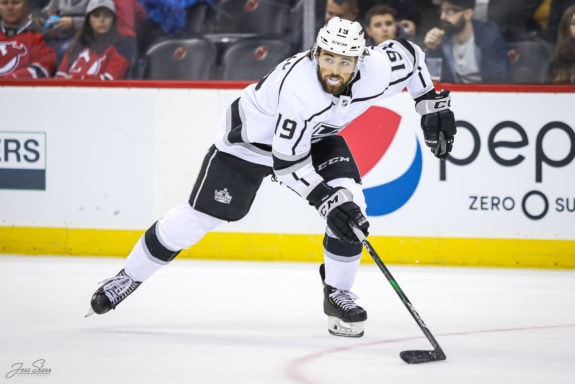 Iafallo hasn't missed a single game in the past two seasons, meaning he has a two-year iron man streak going. It's safe to bet on him finishing in the 35- to 45-point range as he has done over the past two seasons. Potentially, he could reach 50 if he has a really good season. He'd definitely make a great pick-up late in a draft. However, be aware that he's an unrestricted free agent next summer and could be shipped to another team for assets at the trade deadline.
3. Dustin Brown (FWD)
Dustin Brown is known as a pest throughout much of the league, but he's been a staple on the Kings' top line for years now. In both 2017-18 and 2018-19, the former captain finished second on the team in points. In 2019-20, Brown finishing third on the team with 35 points.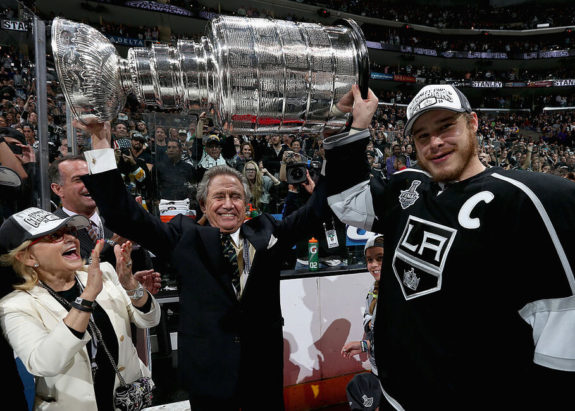 Over the past three seasons Brown has respectively averaged points-per-game ratios of: 0.75, 0.70, and 0.53. Assuming his most recent stat was a fluke, he would hit between 39 and 42 points in a rumoured 56-game season. If his most recent season is a better indicator, he'd rack up around 29 points. No matter what, he should be a solid late-round selection, but he could be a sleeper who could steal a draft if he bounces back.
2. Drew Doughty (D)
Drew Doughty has finished third on the Kings in points in every season since 2016-17. He has built up a Hall of Fame pedigree career. However, nobody drafting him should have illusions of him hitting over 50 points. His Norris Trophy-winning days are over. Throughout the past two seasons, he's produced a total of 80 points in 149 games played (he missed three games in 2019-20). This is a points-per-game rate of 0.53, which translates to 44 points in an entire 82-game season.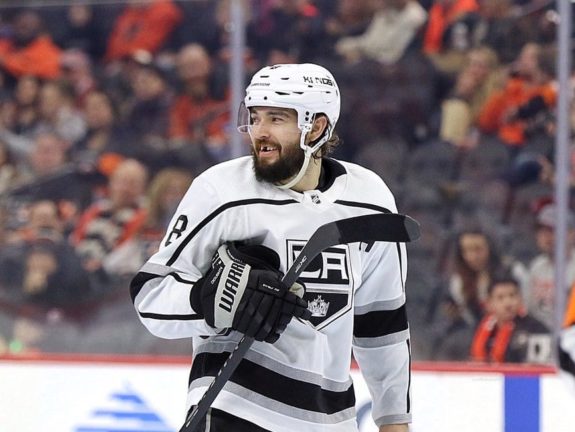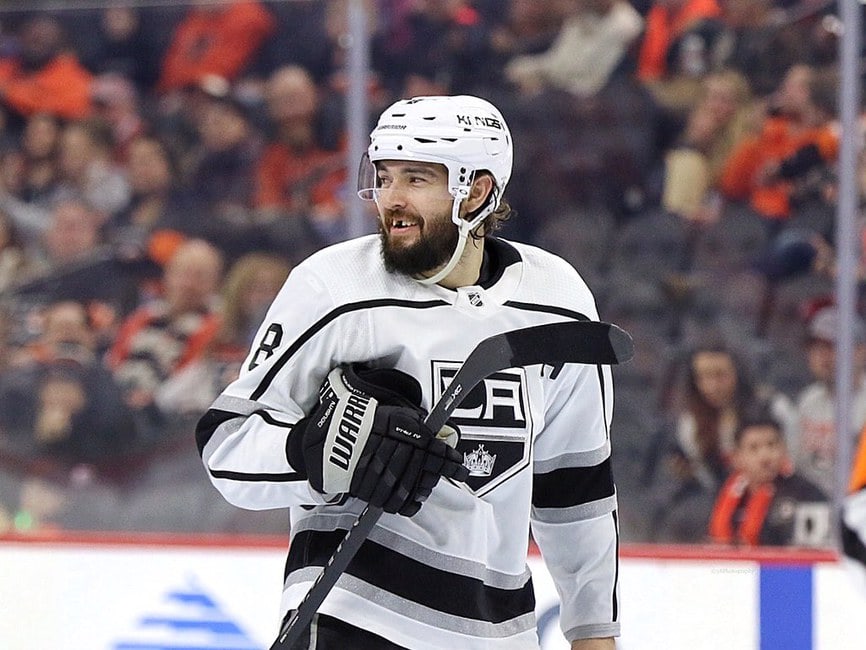 Forty-four points would put him in the 15 to 25 range for points among defencemen over a 56-game season. Doughty isn't a top-five pick among defencemen anymore, but if you want to draft one that is reliable, consistent, and who doesn't get injured every season — cough, Erik Karlsson — than Doughty is a great value selection.
1. Anze Kopitar (FWD)
Anze Kopitar is by far the best player to draft from the Kings. Since the 2007-08 season, Kopitar has led the team in points in all but one season (2016-17). Considering he's led the team in points in 13 out of 14 seasons, he'd definitely be the smartest King to pick up.
Related: Reviewing Anze Kopitar's Ranking on the Top 20 Centers List
Kopitar is still a top-20 center in the NHL. While this has lots to do with his defensive game, he still brings a lot of punch offensively. His 62 points in 2019-20 ranked 14th among centers. In 2017-18, his 92 points ranked fifth among centers and seventh in the entire league. In 2018-19, he finished with 60 points (32nd among centers), but this can explained by the Kings frequently switching who was on his left wing, throwing off his line's chemistry.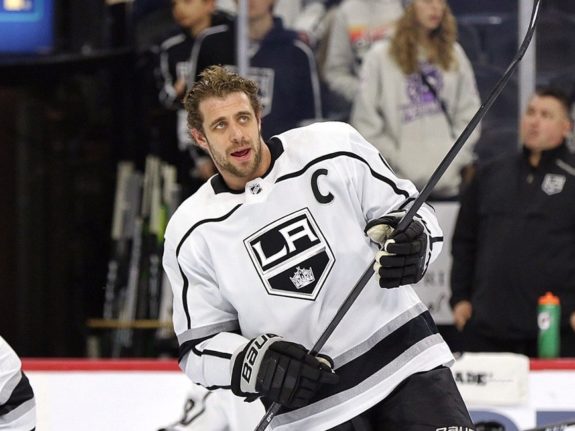 When you combine where Kopitar finished among centers for points in the last three seasons, it averages out to be 20th (this doesn't take into account other centers potentially having one-season wonders, meaning it could be higher). Basically, Kopitar is a good player to pick up in the first few rounds of a draft and he'd be a great mid-round pick-up.
Draft King
Whether you are a Kings fan looking to draft some of your favorite players or a fan of another team looking into under-the-radar picks, all nine of these players could be great selections that could make you the king of your draft.
---
---