In my previous article, I reviewed Anze Kopitar's ranking on the NHL Network's Top-20 Centers fan list. In that article, I concluded that his overall ranking should've been 15th out of the 20 players on the list (a plus-three increase).
This article will explore if Kopitar should be ranked higher or lower among the players on NHL Network's official list.
Who is Definitely Better Than Him?
Multiple players who ranked above Kopitar on NHL Network's list also ranked above him in the fan vote. In my previous article, I kept Kopitar behind many of these players. This includes every player from first to 10th, as well as Sebastian Aho (13), Elias Pettersson (15) and Sean Couturier (18). I also moved Ryan O'Reilly above him, as did the NHL Network. This means Kopitar could only move ahead of five players from this list.
#11: Aleksander Barkov
Aleksander Barkov was No. 11 on the NHL Network's list. On the fan list he also finished ahead of Kopitar, but I moved him below Kopitar. In 2019-20, Barkov did better than Kopitar in assists, takeaways, zone entries and exits, and scoring chances (SCF%).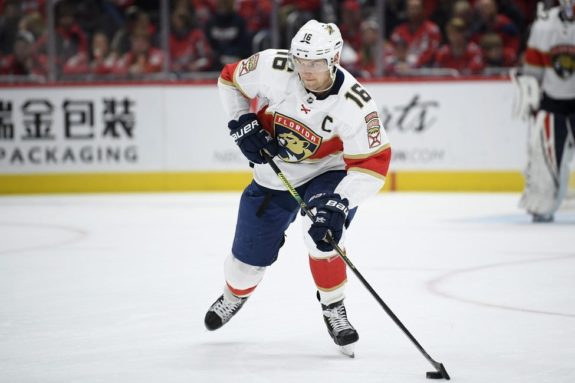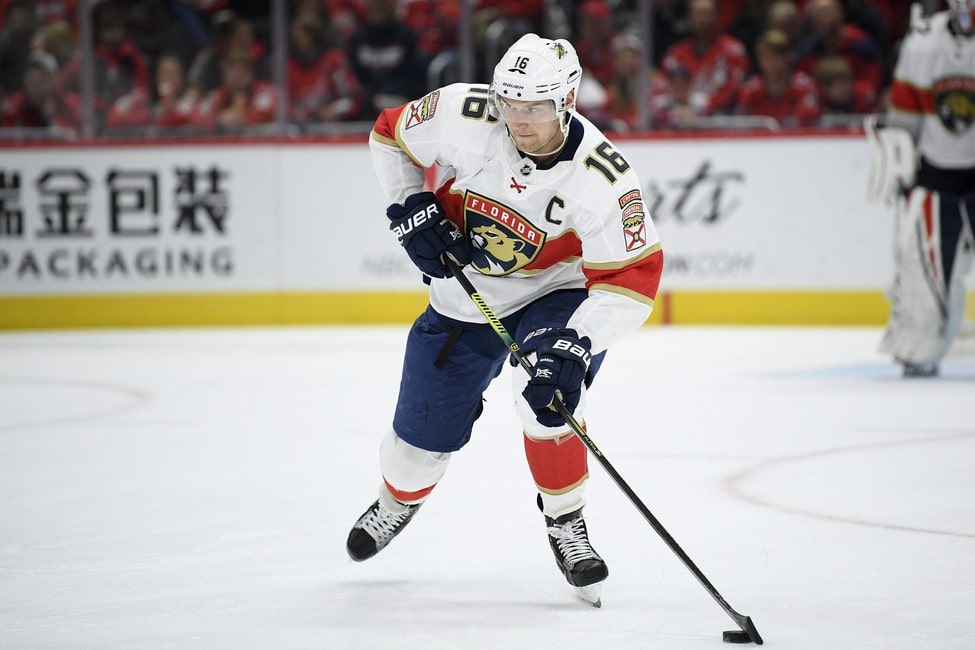 Conversely, Kopitar had better numbers than Barkov in goals, plus/minus, giveaways, shots for (SF%), goals for (GF%), faceoffs, blocked shots and hits. Both players had 62 points in 2019-20, however Kopitar had 19 more points than his next-highest scoring teammate, whereas Barkov had Jonathan Huberdeau on his wing (who finished 10th in the points in 2019-20). Kopitar has the edge over Barkov in the majority of stats, and he had less talent surrounding him, meaning he should be higher than Barkov on the list.
Rating: +1
#12: Mark Scheifele
Similarly to Kopitar, Mark Scheifele also plays a big part in carrying his team on the offensive end of the ice, but Scheifele is better than Kopitar offensively because his 73 points topped Anze's 62.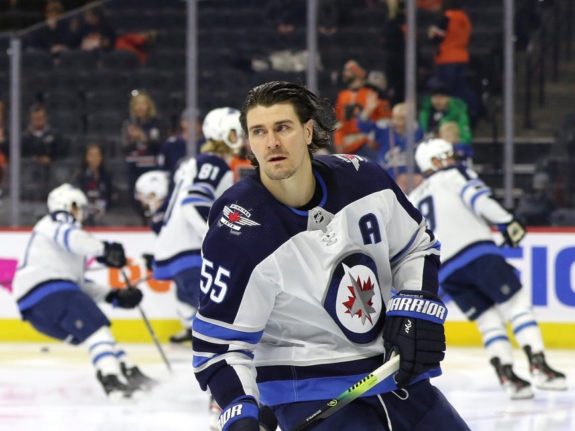 Scheifele is elite at both zone entries and exits while having possession of the puck, whereas Kopitar is not. Kopitar is better than Scheifele defensively, but Scheifele is the better overall player due to his offensive and transitional play.
#14: John Tavares
Tavares is the second player that Kopitar should be ahead of on the list. Offensively, Kopitar has the edge over Tavares. In 2019-20, Kopitar had 62 points to Tavares' 60 (Tavares had a higher point per game ratio as he missed seven games). Despite Tavares being on pace for more points than Kopitar, he benefits from getting William Nylander or Mitch Marner on his wing, and gets to play on a power play with Auston Matthews.
Defensively, Kopitar also has the advantage. He averaged more hits and blocked shots per game than Tavares. They had the same takeaways per game percentage, but Tavares had a higher giveaways per game percentage. Tavares had a higher faceoff percentage (FO%) by 0.1 percent than Kopitar, but it isn't enough to give him the edge defensively.
Rating: +2
#17: Steven Stamkos
Similarly to Tavares, Stamkos benefits from playing with star players, while Kopitar doesn't. However, Stamkos is clearly better offensively. He racked up 66 points in 57 games played in 2019-20. This is a points per game (P/G) pace of 1.15, meaning that if Stamkos played in 70 games as Kopitar did, he would've been on pace for 81 points. Stamkos is also more proficient than Kopitar at both entering the offensive zone and exiting the defensive zone with the puck.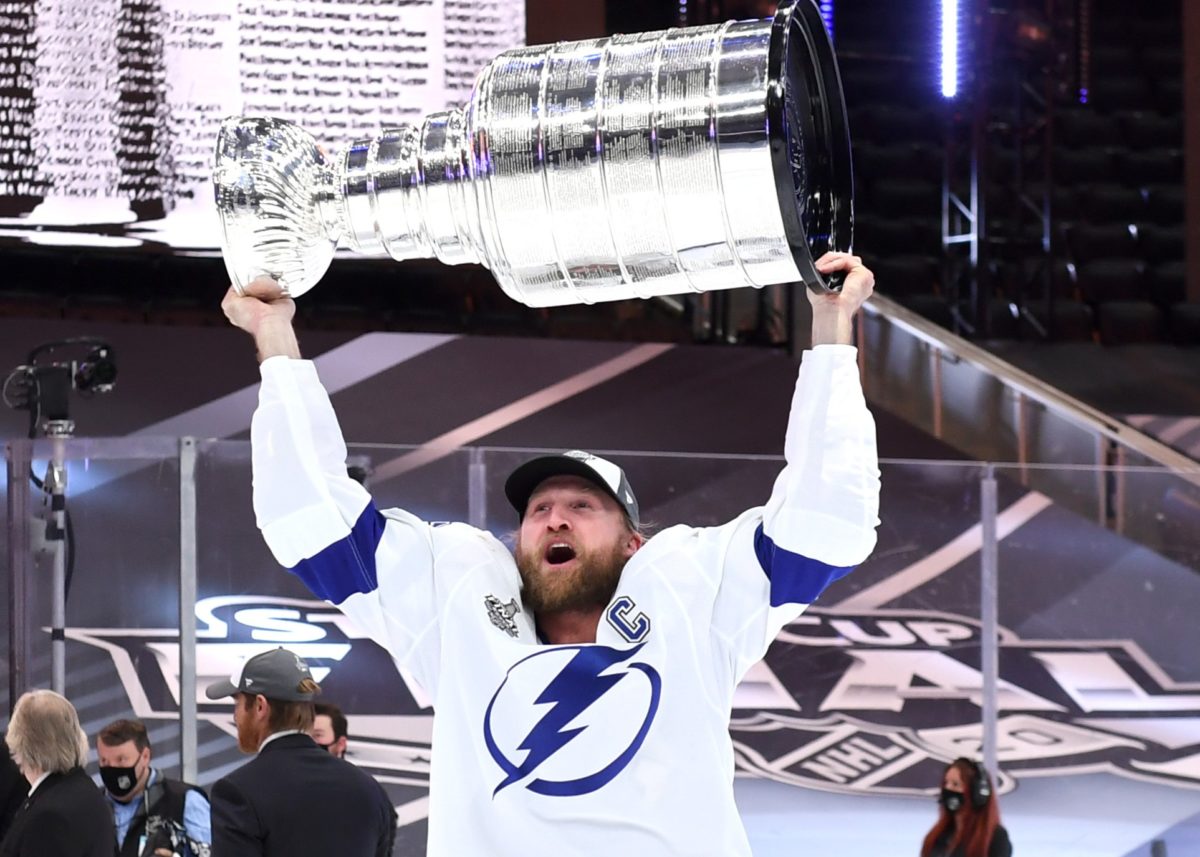 This gives Stamkos the edge offensively and transitionally. Kopitar is better than Stamkos in the defensive zone, while Stamkos is the better overall player.
#19: Mathew Barzal
The speedy 23-year-old from British Columbia is undoubtedly superior at exiting and entering the zone with the puck than Kopitar. He's one of the fastest hockey players in the world, and he actually had better zone exit numbers than Connor McDavid in 2019-20.
Offensively, these two are very close in skill. The New York Islanders only played 68 games in the 2019-20 regular season, and Barzal led the team with 60 points. If they had played 70 games, he was on pace for 61.7 points, which, if you round that up to 62, would've tied Kopitar. On one hand, the New York Islanders play a tight defensive system under Barry Trotz, which has prevented Barzal from getting near the 85 points he had in his Calder Trophy-winning rookie season in 2017-18. Kopitar gets a very, very, slight edge offensively.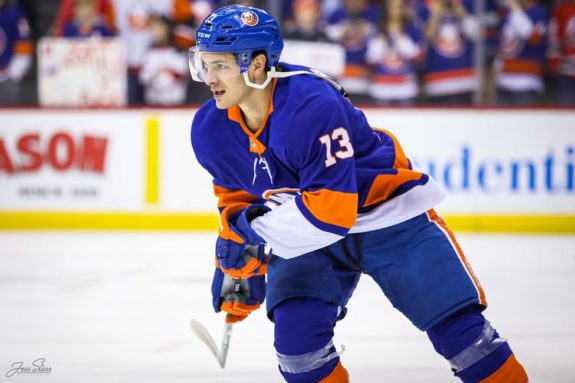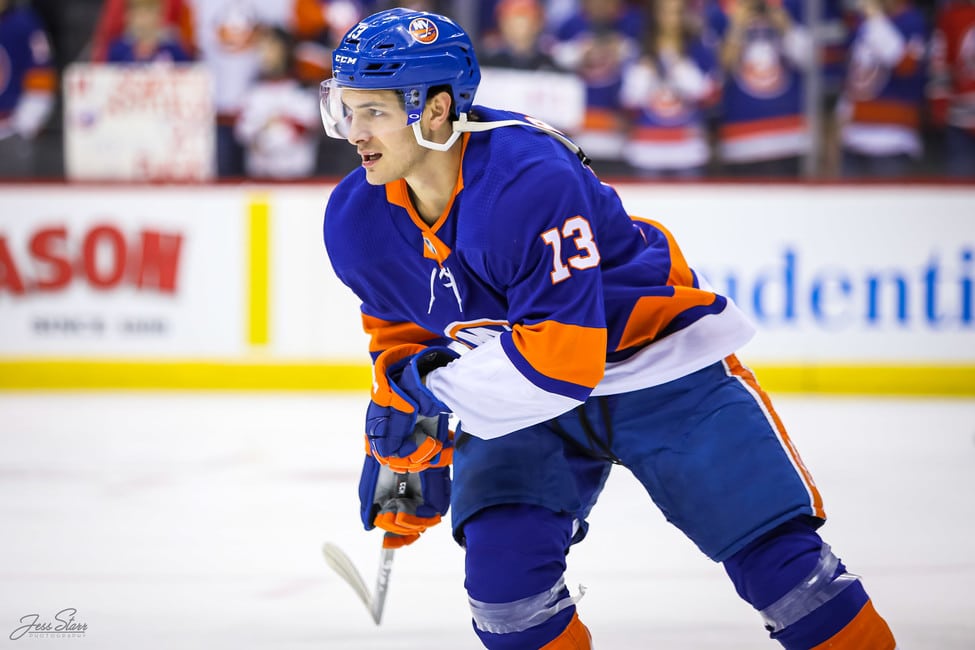 Kopitar had way more shot blocks and hits than Barzal in 2019-20. He also had a better FO%, as his 55.2% is much better than Barzal's 41.6%. Barzal had more takeaways than Kopitar (70-39), but he also had more giveaways (103-49). Kopitar had better numbers than Barzal in SF%, SCF%, GF%, and plus/minus, which gives him a significant edge defensively. Overall, both of these players play vastly different styled games, but Kopitar is slightly better; however Barzal could easily be better come next season.
Rating: +3
Rankings Compared & What They Mean
In both ranking systems, Kopitar moved up by three spots. In the fan ranking, he jumped from 18th to 15th; in NHL Network's official ranking, he moved from 20th to 17th. Overall, this means he is a bit underrated; however he is recognized by experts and fans alike. Finally, this means that Kopitar should be in the 15-to-20 range when people talk about the best centers, which is pretty impressive for a 33-year-old.
---
---
I am a lifelong hockey fan who will be covering the Los Angeles Kings and Vancouver Canucks here at The Hockey Writers. Before joining The Hockey Writers I spent two years blogging about hockey.
Feel free to follow my Twitter @TheRoyalQuinn or on Insta @thw_quinn for updates on when my newest articles are published.