NHL Network annually releases a list of its top 20 players at each position, and they also release a fan vote, which ranks the top 20 players at each position. In this article, we will be focused on the fan vote. This will take a look at if the fans gave Anze Kopitar a fair rating or if he should be ranked higher or lower.
Note: This will only compare him to players on the list. For example, you could argue that Steven Stamkos should be on here. However, he isn't, so he won't be mentioned in this article.
At the time of writing this article, the list done by NHL Network's analysts hasn't been released. However, if Kopitar makes the list, I will review his ranking in a subsequent article.
Kopitar's Career Accolades
Kopitar has had tons of success in his career. He's a two-time Stanley Cup Champion and two-time Selke Trophy winner (he's been nominated for it nine times). He's a one-time Lady Byng Trophy winner and a 13-time nominee. He's been nominated for the Hart Trophy three times, most recently finishing third in voting in 2017-18. Lastly, he's a five-time NHL All-Star.
2019-20 Season
Kopitar was named an All-Star and represented the Kings in the 2020 All-Star Game in St. Louis. He didn't win any awards in the 2019-20 season, but he finished seventh in Selke Trophy voting and 30th in Lady Byng voting. This definitely wasn't his greatest season because he didn't take home any awards, but it was a better year than most players ever have in their careers.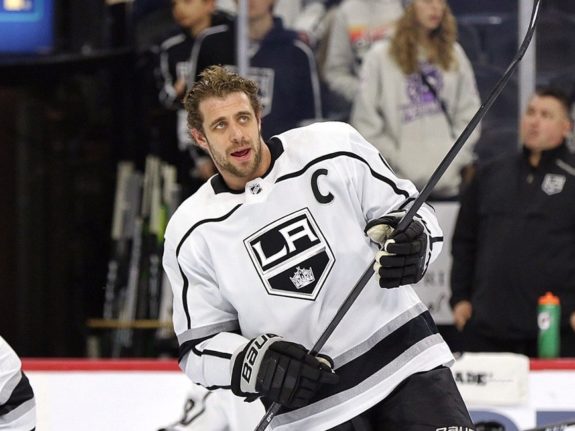 Offensively, Kopitar had a great season. In 70 games played, he scored 21 goals and added 41 assists, for a total of 62 points. He led LA in all three categories. His 62 points dwarfed LA's next highest scoring player, Alex Iafallo, who had 43 points. His plus/minus of plus-six ranked second on the Kings and first among forwards.
Defensively, he was also good. He only had 16 penalty minutes, which is pretty low for one of the league's best defensive forwards. He had a face-off percentage of 55.15, which was 15th in the league. His 776 face-offs won were the fourth-most in the league. He blocked 56 shots (0.8 per game). He threw 49 hits and had an equal number of giveaways (0.7 per game). His 39 takeaways (0.55 per game) were good, and his higher number of giveaways could be because he generated most of LA's offence.
Kopitar also had very good advanced stats. LA scored 55.56% of the goals while he played (GF%). They also dominated in shots for (SF%) as they had 52.26% of the shots. Due to these numbers, LA had more scoring chances than opposing teams, as they had 50.45% of the scoring chances with him on the ice.
Players Kopitar Should Be Above
Kopitar did better than Kevin Hayes in almost every single category previously mentioned. Hayes had more hits and fewer giveaways than Kopitar, along with three more takeaways. However, all of the other stats outweigh these few. It's safe to say that Kopitar should be ranked higher than Hayes on the list.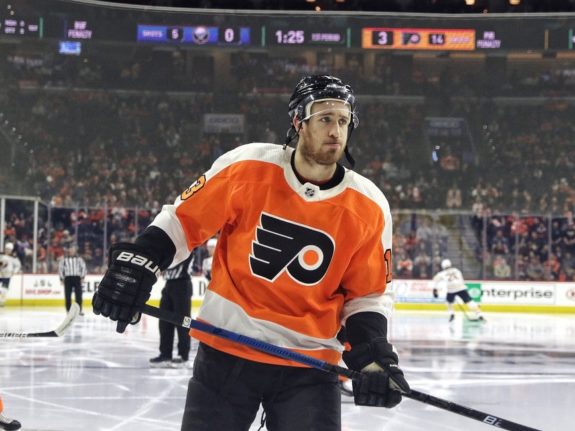 Kopitar should also be higher than Aleksander Barkov. Barkov had better numbers than Kopitar in scoring chances, assists (he had one more) and takeaways. Kopitar did better than Barkov in every other category (except for points, in which they tied) and he didn't have Jonathan Huberdeau (who finished tenth in points this season) on his wing to help him out.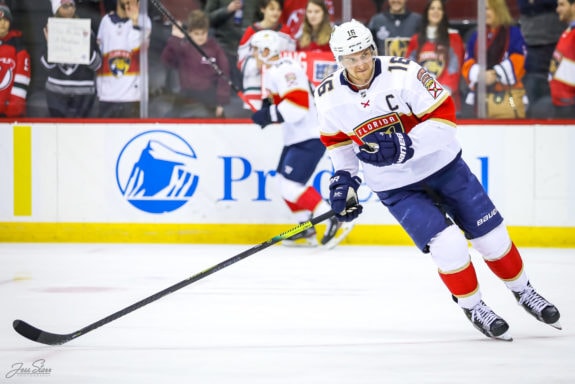 Nicklas Backstrom only played in 61 games. Taking this into account, both Kopitar and Backstrom had practically identical takeaway and giveaway per game numbers. Kopitar had better numbers than Backstrom in hits, blocks, points, and goals per game. He also had significantly better face-off numbers. Scoring chances and shots-for favored Backstrom, however Kopitar had a five percent better GF% than Backstrom. Overall, Kopitar has the edge over Backstrom.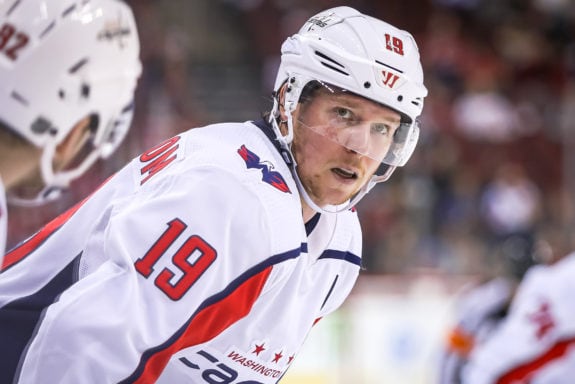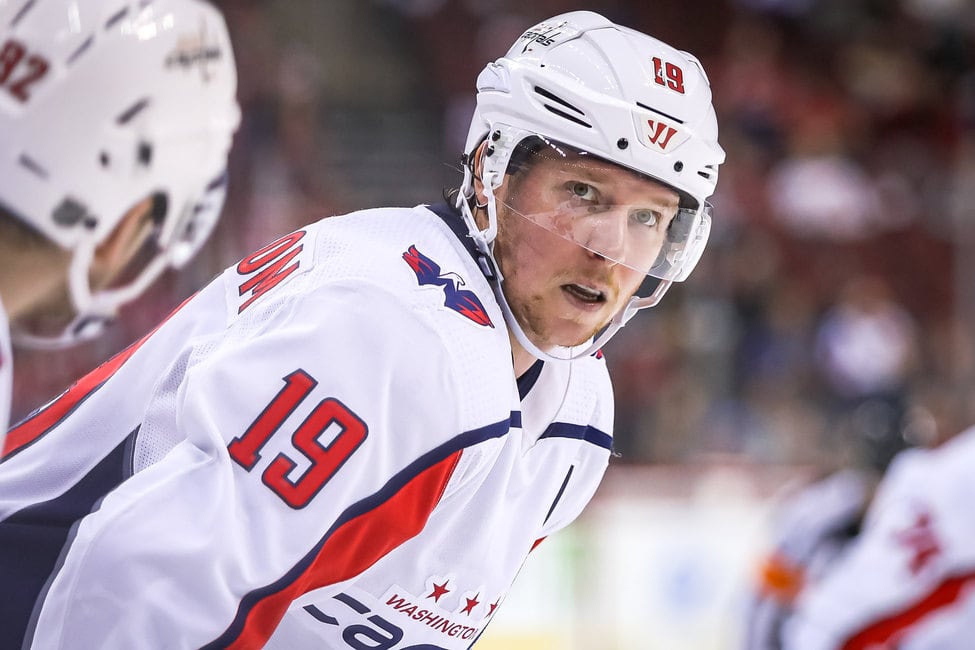 Lastly, Kopitar should be higher than Jonathan Toews. Kopitar had better numbers in all three advanced stats and had better point totals, despite Toews getting to play with Patrick Kane who finished with the eighth-most points in the league. Toews had better numbers in takeaways, giveaways, hits, and face-offs. These two are very close statistically, but Kopitar finished higher in both Selke and Lady Byng voting than Toews, and he made the All-Star team (which Toews did not), giving Kopitar the edge.
Result: +4
Players Kopitar Should be Below
Kopitar definitely deserved to be ranked higher than Evgeny Kuznetsov, however, Ryan O'Reilly should absolutely have a higher ranking than Kopitar. This means that Kopitar would be bumped down by one.
Final Results: +3
What it Means
This means that Kopitar is still one of the league's best centers. The fan vote ranked him 18th, but he should be ranked 15th out of the players who made this list. This is pretty impressive for a 33-year-old to be ranked this highly, and Kopitar should be an effective player for at least a few more seasons.
---
---
I am a lifelong hockey fan who will be covering the Los Angeles Kings and Vancouver Canucks here at The Hockey Writers. Before joining The Hockey Writers I spent two years blogging about hockey.
Feel free to follow my Twitter @TheRoyalQuinn or on Insta @thw_quinn for updates on when my newest articles are published.