It hit me the hardest on Saturday night. I was nursing a few lumps from playing road hockey all day as I watched fresh snow blanket the recently shovelled driveway. Then I thought – it's Saturday night, the Toronto Maple Leafs are playing! I rushed to the refrigerator to grab a beverage, hit the pantry for some snacks and headed for the living room. As the TV came to life, I was met with a screen of disappointment. Reality set back in, and my momentary excitement for a night of the greatest sport on earth was gone. I know I'm not alone.
I needed a fix. I've already rewatched several games, so I went to YouTube to look for some most incredible goals playlists or funniest moments in hockey when a suggested video came up. It was titled: Hockey Player Auston Matthews Breaks Down Hockey Scenes From Movies – GQ Sports.

Curiosity got the best of me and I'm glad it did. I learned more about the Leafs' 47-goal scorer including Matthews' style, patience (and kindness), and his sense of humour.
Matthews with that GQ Style
First, you'll notice or be reminded of the 23-year-old's style. He is wearing a sweater with a teddy bear on it. Turns out, it's a Gucci that retails for more than $700 (sorry to tell you, but it's sold out). It makes sense he would be wearing something like that for a GQ video. May I remind you of his GQ photoshoot from 2018?
Matthews Answers the 'Tough' Questions from GQ
We've all seen Matthews deliver his deadpan answers when he is asked about a goal, a play, or the game in general. But this is not your typical hockey interview. The GQ staffer asks some dandies, like: Why are you allowed to hit people on the ice? What do enforcers do? Are there a lot of teeth injuries? Matthews does his best to dumb down the answers without a roll of the eyes or even a "are you serious-type" smirk.
Matthews Critiques Hockey Scenes in the Movies
Getting past all that, the video allows us to grab some popcorn and watch a few iconic scenes from classic hockey movies. First up is Miracle, the 2004 film about the U.S. victory at the 1980 Olympics. Matthews is asked about the practice scenes where Herb Brooks, played by Kurt Russel, is bag-skating the players. The Leafs' centre says he has played for coaches who "put us on the line" if you botched drills. It's a practice he says doesn't happen very often in today's NHL.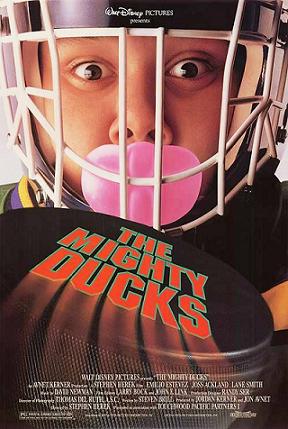 Next up, The Mighty Ducks. Matthews says he has watched this movie a million times, and he also calls the 1992 flick the most unrealistic movie. Why would it get that dubious title? The Flying V. "It is unreal, like as a kid when you are watching this, it was the coolest thing ever," explained Matthews, "so you go play like shinny hockey with your buddies or just practice, something that doesn't mean much you jokingly say, 'Flying V' … I don't think you'll ever really see anybody do that." He then dissects the whole play and why it won't work in a real-life game.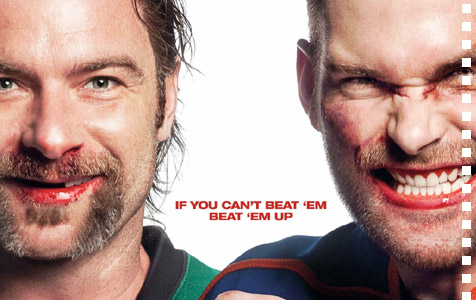 The finalist for the Lady Byng Memorial Trophy then takes the GQ audience through Goon. While explaining battles in front of the net, the Leafs' superstar points out, "it's just funny that it is Stiffler from American Pie that's doing it." The 2011 film had more punches than dialogue. During one of the bench-clearing brawl scenes, Matthews, who is yet to record a five-minute major in the NHL, says, "this is assault like you're going to jail for half the stuff they're doing."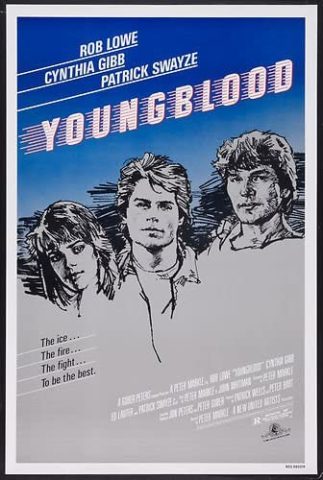 Youngblood came out 11 years before the first overall pick in the 2016 draft was born. He watches as Rob Lowe, who is playing Dean Youngblood, takes a stick in the face. "That's jail time," Matthews laughs, "I don't think you can just skate up to a guy and whack him in the face, no puck or anything, with your stick… It's kind of hilarious."
Life-Time Hockey Ambassador
I enjoyed Matthews's take on movies all hockey fans have watched, but I couldn't get over how politely he answered those questions. Born in California but raised in Arizona, Matthews has probably been asked these questions countless times. He showed that he is a great hockey ambassador and likely has been since he first put on the skates. The sport owes guys like Matthews, and thank you. I also owe him thanks, now I have some movies to watch.
---
---

Kevin Armstrong is an award-winning journalist with more than two decades of experience. He's been rink side for World Juniors, Memorial Cups, Calder Cups and Stanley Cups. Like many Canadian kids, his earliest memories include hockey. Kevin has spent countless hours in arenas throughout the country watching all levels of the game.