The Saskatoon Blades and their fans will be keeping a close eye on the upcoming 2021 World Junior Championship, which begins on Dec. 25 in Edmonton, AB.
The Western Hockey League club is represented by two current members and recent star alumnus Kirby Dach. The Chicago Blackhawks centre is on loan to Canada, contingent to the start of the NHL season, and is joined Blades' head coach Mitch Love, who returns for a second go-round as an assistant coach. Elsewhere, defenseman Radek Kucerik figures to be an important part of the Czech Republic's defense group.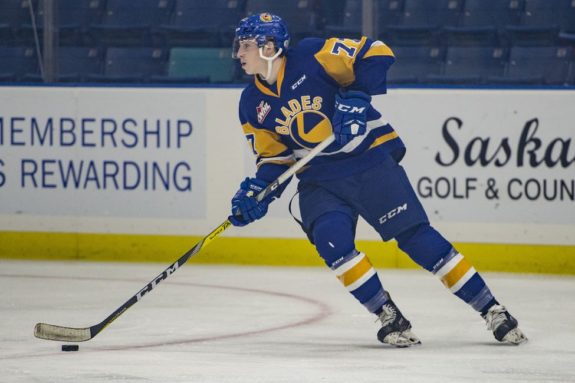 Traditionally, the junior hockey calendar has two to three months of regular-season games prior to the World Junior Championship, that each country uses to evaluate prospective players before handing out their selection camp invites and naming their final roster. In this COVID-altered season, however, nothing is traditional.
Canada named their roster for selection camp for the 2021 World Juniors in late October. The selection process began on Monday and will continue through Dec. 13 in a cohort bubble in Red Deer, AB. This comes before many of the hopefuls participating have had a chance to see game action with their Canadian Hockey League club teams, with the Western Hockey League and Ontario Hockey League yet to begin their 2020-21 season. Only the nine representatives of the QMJHL and Dylan Holloway of the University of Wisconsin have played regular-season games prior to selection camp.
Here is a closer look at the three Blades' representatives in the 2021 World Juniors.
Canada
Kirby Dach
The third overall pick by Chicago in the 2019 draft, Dach played in 64 games as a rookie last season, chipping in eight goals and 23 points, but it was in the return-to-play where he really began to emerge. The physical centerman was a force in the qualifying round, helping the Blackhawks get past the favoured Edmonton Oilers. He finished the postseason with a goal and six points in nine games and was logging minutes with the team's top line and No. 1 power-play unit.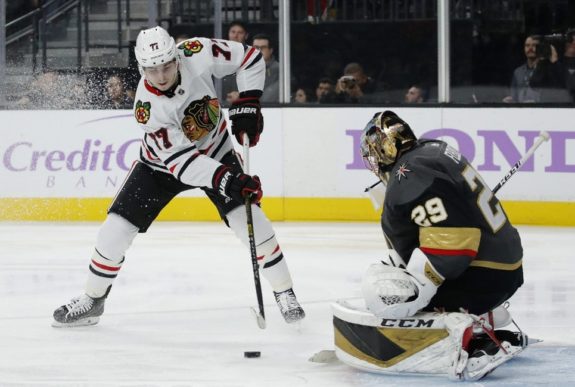 With a firm start date to the 2020-21 season not yet determined, the Blackhawks conditionally loaned Dach to Canada's selection camp. The tournament itself runs from Dec. 25 until Jan. 5. If the NHL campaign is scheduled to begin before the end of the World Juniors, Dach will be returned to Chicago.
"I'm not going to let the opportunity squander, I'm going to go there and play my best and represent my country to the best of my abilities," Dach said in an article on the Blades' website.
As a member of the Blades, Dach totalled 38 goals and 129 points in 133 games over three seasons (2016-19). He broke out during his draft season in 2018-19, netting 25 goals and 73 points, putting him third in team scoring, and powering the Blades to their first playoff berth in six seasons.
Mitch Love
Mitch Love was an assistant coach to Dale Hunter a year ago as Canada won gold in the Czech Republic, and returns in 2021 in the same capacity under head coach Andre Tourigny, who was a fellow assistant on the 2020 coaching staff.
At the 2020 World Juniors, Love was in charge of Canada's power play, which clicked at a tournament-leading 41% success rate, scoring 14 times in 7 games.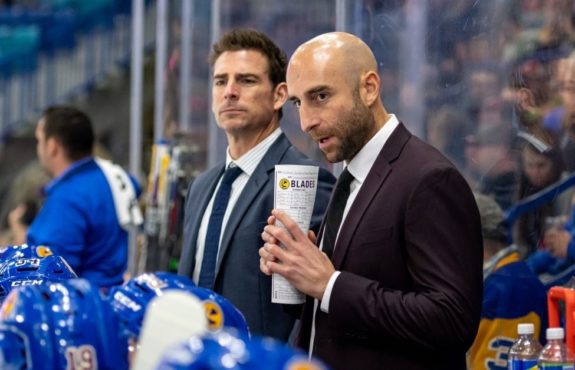 "I'm extremely excited to work with this group of players and staff towards the ultimate goal of winning a gold medal at the 2021 World Junior Hockey Championships," Love said in a story on the Blades website.
Hockey Canada and Love are certainly familiar with one another. Prior to the 2020 World Juniors, Love was an assistant at the 2019 Hlinka Gretzky Cup, and twice (2016-17) at the World Under-17 Hockey Challenge.
The native of Quesnel, BC served six seasons (2012-18) as an assistant coach with the Everett Silvertips. In Love's final season on the bench in Everett, the Silvertips fell to the Swift Current Broncos in the 2018 Ed Chynoweth Cup Final.
As a player, Love skated in 320 WHL games for three teams between 1999 and 2005 and reached the 2004 Ed Chynoweth Cup Final with Everett. He then went on to play six professional seasons.
Saskatoon tabbed Love as their next head coach prior to the 2018-19 season. He has guided them to a strong 79-39-13 cumulative record in his first two seasons at the helm, including playoff berths in each campaign. Last season, the Blades transitioned to their new core led by 2020 San Jose Sharks draft pick Tristen Robins.
If Dach remains with Canada for the duration of the tournament, the reunion with Love, who was his coach in his final season in Saskatoon, could only be a positive.
Czech Republic
Radek Kucerik
After coming to North America for the first time last season, defenseman Radek Kucerik contributed three goals and 13 points as an 18-year old rookie for the Blades.
Kucerik also represented the Czech Republic on home soil at the 2020 World Juniors. Kucerik has previously played for his country at the 2019 Under-18 World Championship and the 2018 Under-17 World Hockey Challenge. Kucerik figures to take on a more prominent role on the Czech Republic's defense at the 2021 tournament.
The same can likely be said about his role on the Blades' blue line when the WHL aims to begin their season in January. Saskatoon's two pillars on defense last season, Scott Walford and Nolan Kneen, have both graduated, creating opportunities for the likes of 19-year-olds Kucerik and Rhett Rhinehart, as well as 18-year-old Aidan De La Gorgendiere.
Kucerik has been playing on loan with HC Prerov of the Czech Republic second league prior to the start of Czech Republic training camp on Nov. 11.
Old Tradition, New Feel
The World Juniors are a cherished tradition that brings out unparalleled levels of passion, especially it seems, among Canadian fans. The tournament evokes the emotion of electric arenas decked out in red and white, and memories of waking up in the wee hours of the morning when it takes place overseas. This year's tournament, however, will be played in a bubble, similar to those set up in Edmonton and Toronto for the 2020 NHL Playoffs, which means no fans.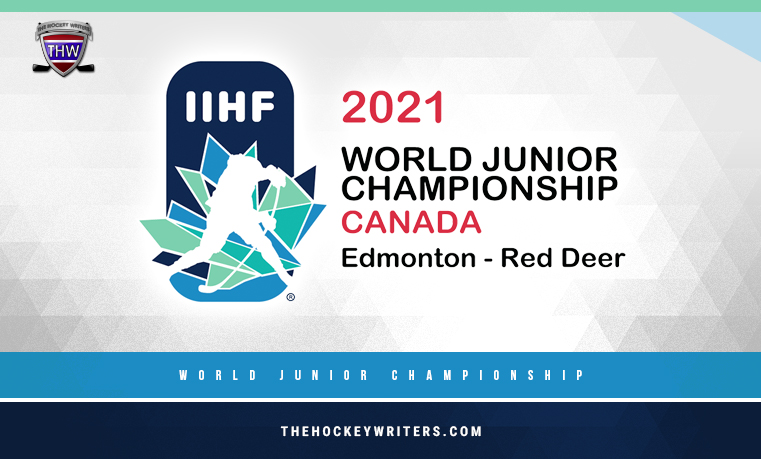 How much the drastically quieter arena setting will affect the viewer experience and on-ice product at this year's event remains to be seen. However, as North America moves deeper into our first autumn and winter without hockey on memory, one would think it will quite literally be a Christmas gift for many who will be clamoring for the puck to drop.
---
---