In this edition of Toronto Maple Leafs News & Rumors, I'll take a look at the continuing criticism leveled by NHL hockey analyst Brian Burke for the Maple Leafs' signing of Jumbo Joe Thornton.
Related: Maple Leafs Radical Trade Rumors: Nylander, Ekblad, Nurse & Subban
Then I'll share a recent set of NHL Power Rankings of the best NHL players under 25 years of age to see if any Maple Leafs' players were named to that list. Spoiler – three players made that list.
Item One: Why Brian Burke Thinks Joe Thornton's Signing Is Crazy
I don't always agree with Brian Burke, and this is one of those times. I love that the Maple Leafs signed NHL veteran Joe Thornton and I think he brings much to the team. He's a leader; he'll be a positive force in the dressing room; he wants like crazy to win a Stanley Cup; and, he can still – I believe – play well enough to help the Maple Leafs be successful.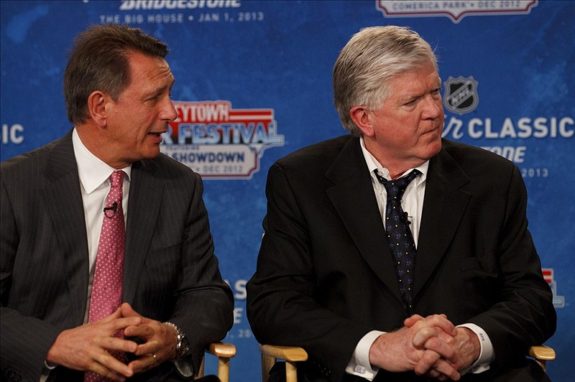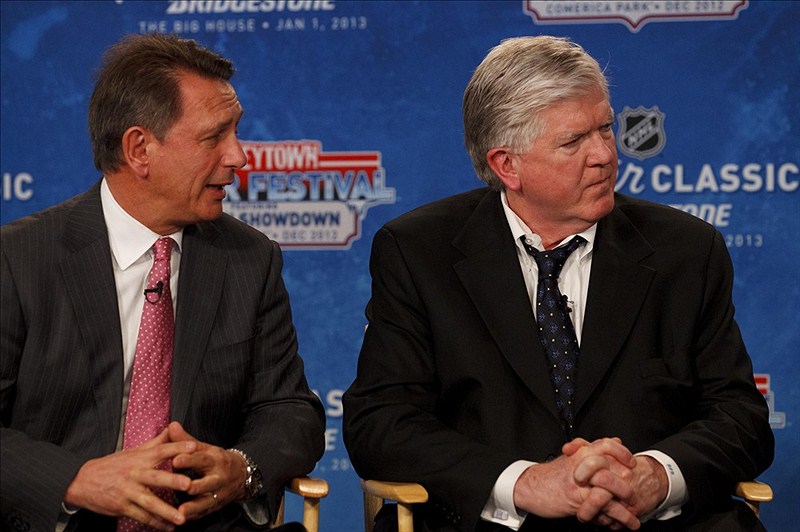 Burke obviously disagrees; and, given his pedigree perhaps he's worth listening to. He's often criticized general manager Kyle Dubas' decision to sign Thornton – even to an NHL league-minimum contract of $700,000. So, what's the deal? Why is he so critical?
In short, the former NHL general manager and now hockey analyst can't wrap his head around why the Maple Leafs even did the deal. In a recent visit as a guest on the Spittin Chiclets podcast, Burke noted that he simply doesn't understand why the Maple Leafs signed Thornton when they had Jason Spezza inked to a contract.
Related: Flyers: Revisiting Mark Recchi's Time in Philadelphia
Burke noted that it wasn't because he's not a Thornton fan – either as a player or as a person; however, he's simply isn't a fan of the decision. During the podcast, Burke shared,
"So go back to Joe Thornton… this is a rock and a hard place for me because I love Joe Thornton as a player and I like him as a person, I don't see a fit here. It doesn't make sense to me, where is he gonna play? Who is he gonna play with? Whose job is he taking? What kind of look do they have [for] him?"
Burke suggested that Thornton might still be an effective player; but, he's getting older and filling a role the team simply didn't need filled. After he described Thornton as a player, Burke noted that he had "just described Jason Spezza, now they've got two of them, I don't get it."
Burke didn't question Thornton's leadership, but he wondered if Thornton could handle third-line duties because he lacked speed.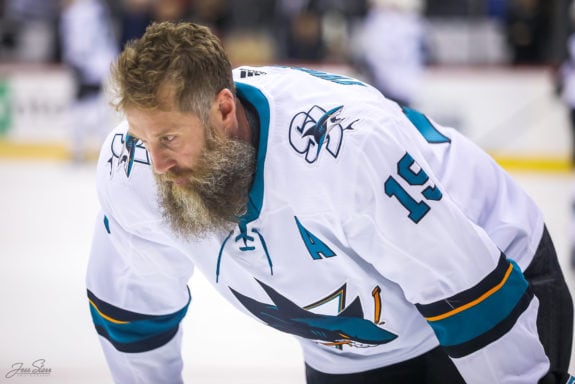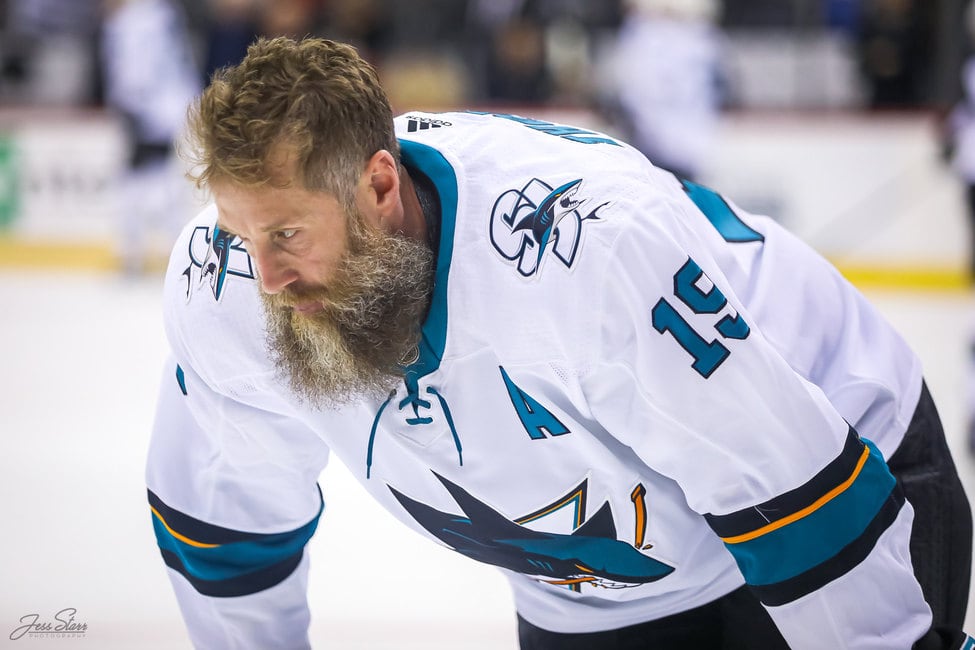 By the way, Burke reported he was a fan of Dubas' signing T.J. Brodie and Wayne Simmonds because both made sense from a financial standpoint and filled team needs. The Maple Leafs had named it a priority to add "sandpaper" and improve their defense. Burke believed those two moves did just that.
Still, he argued that the Maple Leafs should have remained focused on filling needs and not adding another aging center when Spezza was already on the roster.
Item Two: Auston Matthews Ranked Second Best NHL Player Younger than 25
How good is Auston Matthews according to NHL thinkers? In a recent NHL Power Rankings of players younger than 25 years old, Matthews was ranked as the second-best player. No surprise that Connor McDavid was ranked ahead of him.
The NHL Power Rankings noted that this was a list of players who had not yet celebrated their 25th birthday. That meant that Nathan MacKinnon, Leon Draisaitl, and Aleksander Barkov – who are all just over 25 years of age – weren't eligible.
Of the two top players, McDavid and Matthews, the NHL noted that the Edmonton Oilers' McDavid was "simply the most dominant player in the NHL regardless of age. He has averaged 110 points per 82 games during his career. That number jumps to 120 points over the past four seasons. That sort of production is something out of a different era."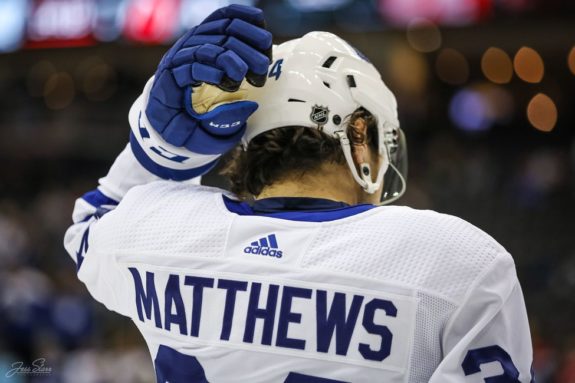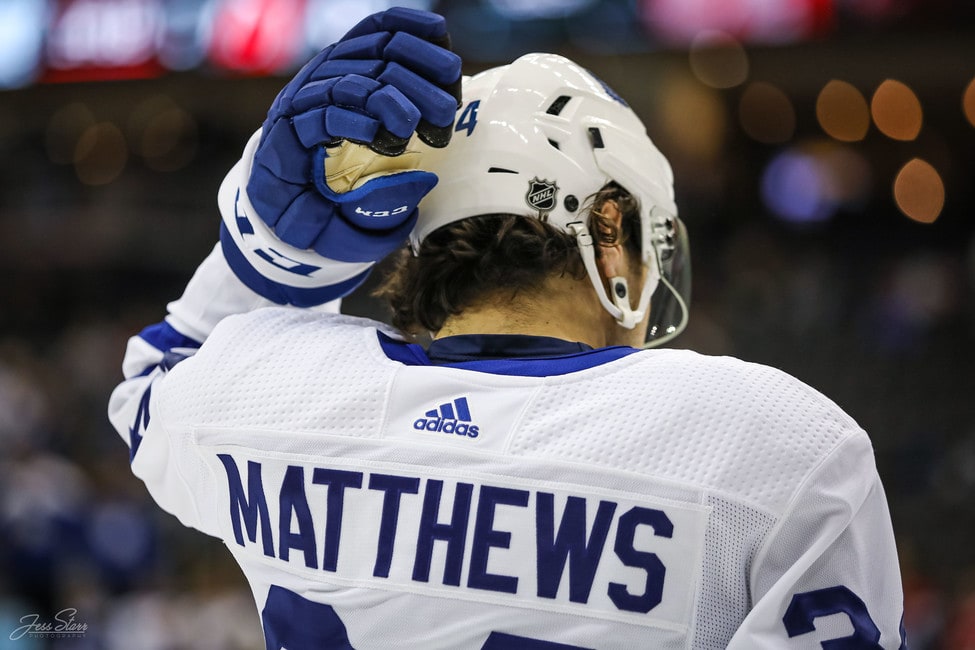 Of Matthews, the NHL noted that the Maple Leafs' forward "has averaged 45 goals per 82 games since entering the NHL and was going to hit the 50-goal mark this past season had it not been for the shortened season. He seems poised to take over the title of top goal scorer in the league whenever Alex Ovechkin slows down.'
By the way, the Tampa Bay Lightning's Brayden Point was ranked third; the Boston Bruins' David Pastrnak fourth; the Vancouver Canucks' Elias Pettersson fifth; and, the Dallas Stars' great defenseman Miro Heiskanen sixth.
If you're a Maple Leafs fan, you have to wonder whether Mitch Marner and William Nylander ended up on the list. They did.
Related: Calgary Flames' 'Untouchable' Prospects for 2020-21
Marner was ranked as the 12th best under-25 player. The NHL noted that "maybe the Maple Leafs overpaid him, but Marner is already one of the league's best passers and playmakers and an elite offensive player."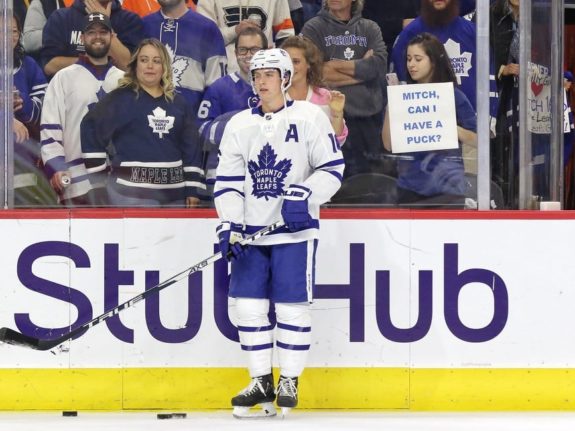 Nylander was ranked as the 21st best under-25 player. It was noted that "the criticism that he gets in Toronto is a little much and a little over the top. Is he expensive? Yeah, he is. He is also really good. Better than he gets credit for being at times."
What's Next for the Maple Leafs?
As my The Hockey Writers colleague Kevin Armstrong colleague reported earlier today, Matthews' Movember challenge to shave off his mustache might not reach its goal. Matthews had set the goal of collecting $134,000 for the charity that raises awareness of men's health issues (including suicide prevention and diseases such as prostate and testicular cancer); however, with only today left, donations are close to $60,000.
Related: Toronto Maple Leafs' Auston Matthews Is Undergoing a Transformation
Although that's quite a bit short, I'm wondering if someone or some organization will step up to fill in the difference. I'm thinking Matthews will make that goal. It's a good cause – in case readers are looking to help.
---
---
The Old Prof (Jim Parsons, Sr.) taught for more than 40 years in the Faculty of Education at the University of Alberta. He's a Canadian boy, who has two degrees from the University of Kentucky and a doctorate from the University of Texas. He is now retired on Vancouver Island, where he lives with his family. His hobbies include playing with his hockey cards and simply being a sports fan – hockey, the Toronto Raptors, and CFL football (thinks Ricky Ray personifies how a professional athlete should act).
If you wonder why he doesn't use his real name, it's because his son – who's also Jim Parsons – wrote for The Hockey Writers first and asked Jim Sr. to use another name so readers wouldn't confuse their work.
Because Jim Sr. had worked in China, he adopted the Mandarin word for teacher (老師). The first character lǎo (老) means "old," and the second character shī (師) means "teacher." The literal translation of lǎoshī is "old teacher." That became his pen name. Today, other than writing for The Hockey Writers, he teaches graduate students research design at several Canadian universities.
He looks forward to sharing his insights about the Toronto Maple Leafs and about how sports engages life more fully. His Twitter address is https://twitter.com/TheOldProf