With Game 1 of the Stanley Cup Final slated for Monday night in either Pittsburgh or Ottawa, many league officials will be taking the weekend to open their NHL rulebook for the very first time.
"First, I gotta find it," said Kevin Pollock, a seventeen-year veteran NHL referee. "I honestly never knew there was such a thing."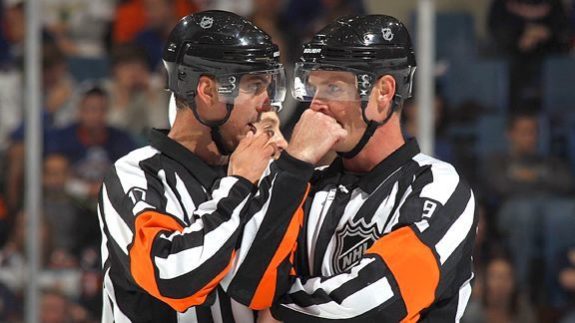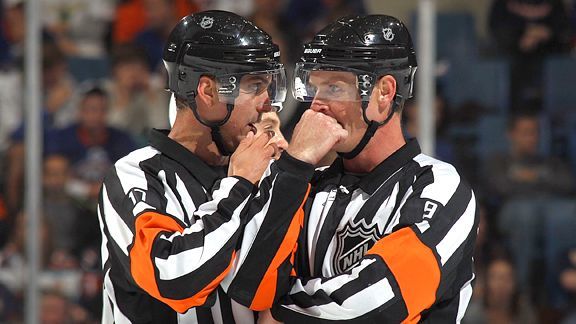 "I vaguely remember getting some kind of pamphlet at the outset of my first year," said Kelly Sutherland, who has refereed over 1,000 NHL games. He added, "I think we made paper airplanes out of them."
NHL officiating, bordering on illogical in the regular season, gets decidedly unconscionable come the playoffs. This year is no different. Even in an era when sports leagues are dedicated to using state-of-the-art instant-replay technology to be able to tell whether toenails are onside, inconsistent enforcement of the rules continue to have an enormous impact on games.
Whistles Disappear
Come playoff time, some refs put their whistles away. Others just throw them out the window. Still, others swallow them altogether. For the latter, no less than five referees are scheduled to have abdominal surgery this off-season to extract them.
"The gas and dyspepsia… it's been rough," said referee Dan O'Halloran.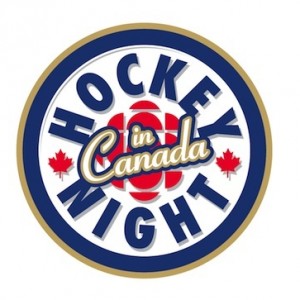 It's been troublesome on the ice as well.
"In Game 5 of the Western Conference Final, twice I broke wind and my whistle sounded," said O'Halloran. "The first time I accidentally stopped play in the middle of a rush. The second, thank goodness was during a TV timeout. I was able to duck into the locker room to avoid making a scene on Hockey Night in Canada."
Just a Flesh Wound
Referees typically let everything go during win-or-go-home elimination games, not wanting to influence the outcome of big games. This is just a pitiful excuse as the fouls committed during the game are the influence, not the calling of them. Officials are every bit as much of the game as goal posts.
In fact, studies show that since 1987-88 season, the total number of penalty minutes served in Game 7s is roughly half of what it is during the rest of the playoffs and the regular season. It's not as if teams suddenly put on their Sunday best and play church rules.
"If it doesn't require a stretcher or an oral surgeon, it doesn't meet the standard of a playoff penalty," said referee Wes McCauley. "My motto is: No blood, no penalty!
He then added, "or at the least, players need to skate to the bench like a newborn giraffe with wobbly legs before I consider calling something," continued McCauley.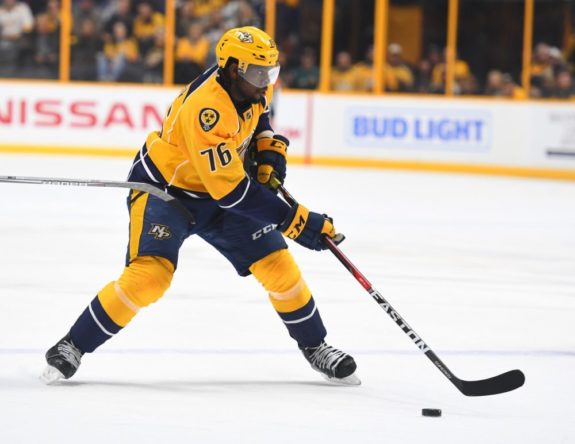 Confusion Among Players
Poor officiating has become inconsistent at best. Players have no idea what the rules are from period to period, from shift to shift. It can be confusing. For example; P.K. Subban got fined for an apparent embellishment in Game 4 against the St. Louis Blues. But the Senators' center Tommy Wingels got nothing – not even a minor penalty, for his late forearm shiver to Scott Wilson's face in Game 5.
"I can nut shot a guy on one shift and the on the next shift, skate full steam square into his numbers, sending him face first, crumpling into the boards," said Ducks forward Ryan Getzlaf. "Neither are penalties. It's not confusing at all."
"I agree," chirped Ryan Kesler, "It's so much easier than the regular season. And I am thankful; otherwise my career would have been over years ago."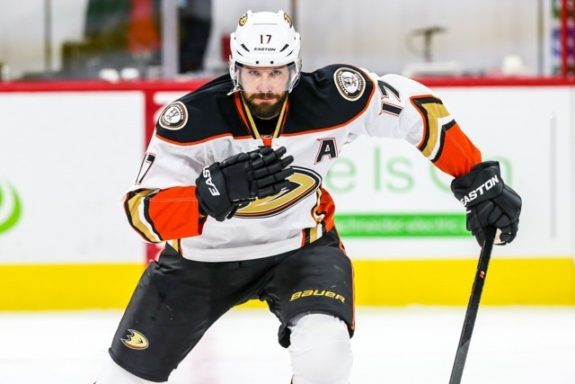 As a result, the playoffs have become more violent than ever, with a win-at-all-costs mentality. Cross checks to the head, vicious slashing, skewering a man's lucky charms. It's all fair game. The NHL, chock full of skill and speed, has become Rollerball.
Weekend Work
Regardless of how technically superior the Fox40 Force Official NHL Referee Whistle is, with its lead-free metal composition and rubber mouth tip for both protection and comfort, it's not being used for its intended purpose. Its piercing sound that commands attention with a moisture-resistant interior pea, is useless when not employed.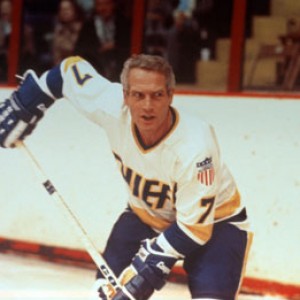 The problem remains when to use it.
In a remote village outside Kelowna, referees and linesmen participating in the Stanley Cup Final will be expected to spend the weekend cramming newly distributed copies of the rule book.
A select few will be required to watch the opening scene from Slap Shot as Denis Lemieux reviews penalties while being interviewed.
There will be also be a clinic on how to blow their whistles. A refreshing turn from just blowing the game.
"We're hoping to get it right," said referee Wes McCauley.
Editor's Note: Relax. It's satire.