In today's NHL rumors rundown, the reason Brad Treliving decided to leave the Calgary Flames is now known. How will this affect the roster moving forward? Will the Pittsburgh Penguins be interested in his services, or at the very least, want to talk to him? Could the Ottawa Senators take a look at John Gibson now that Cam Talbot is leaving? How is Joe Pavelski after that nasty hit by Matt Dumba in Game 1? Finally, is John Hynes going to be back with the Nashville Predators?
Treliving Could No Longer Work With Sutter
As per Elliotte Friedman, it was the sour relationship between Treliving and Darryl Sutter that became the primary reason Treliving chose to leave the Flames. Friedman writes in his latest 32 Thoughts column:
"Don Maloney, now President of Hockey Operations and interim GM, said Treliving first indicated last Wednesday he was leaving. It is believed a deteriorating relationship with Sutter played a major role in the GM's decision, that the two could not continue working together and really hadn't communicated well in some time. If Sutter didn't have an extension, maybe the outcome is different."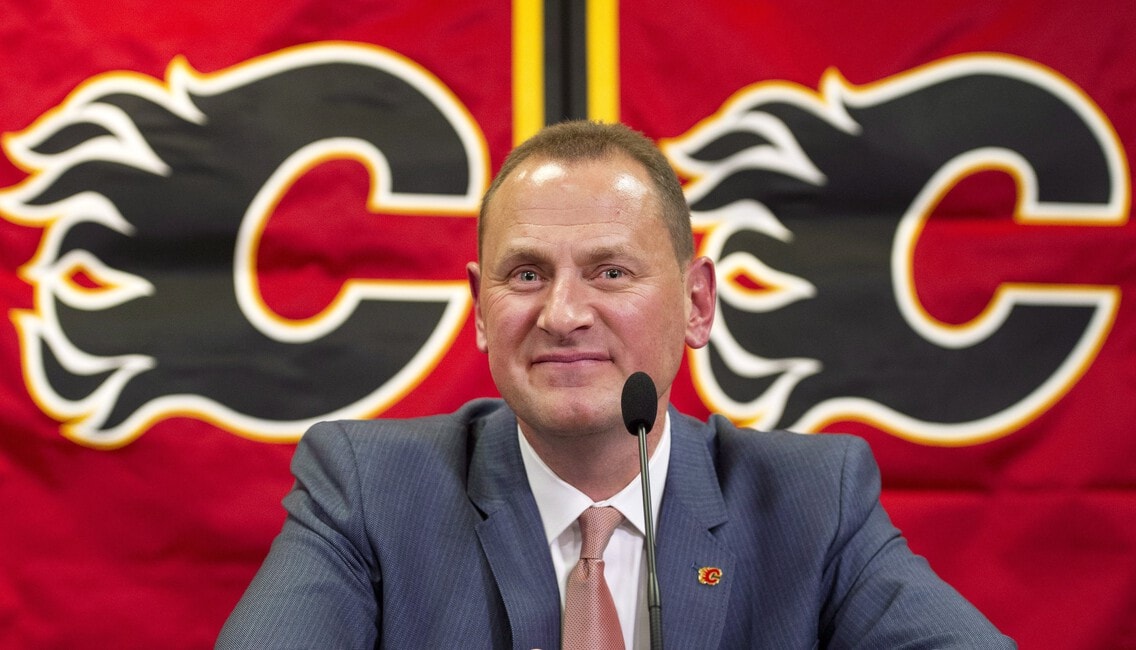 It was also said that when Treliving was offered an extension by the Flames, he wanted to be sure he had the authority to remove Sutter if it came to that and the Flames ownership said no because of the term Sutter had just been signed to Without full autonomy on important decisions, Treliving realized it was time to go.
---
---
Friedman adds, "Several sources indicated they believed Sutter will return as head coach, but proclaiming anything as rock-solid is premature." Craig Conroy might be in line to take over as GM and it is said there is some organizational support behind that decision.
Penguins Will Want to Talk to Treliving
Friedman suggested that Treliving will jump to the top of the list as a candidate for the open GM position in Pittsburgh. Noting that Fenway Sports will cast a wide net in terms of who they talk to, they'll undoubtedly chat with the former Flames GM. The Penguins will want someone experienced in the role and Treliving certainly qualifies.
---
Latest News & Highlights
---
The Penguins might also look into the status of Stan Bowman. Having said that, if they are interested, they'll have to talk to the league first.
Finally, Friedman notes: " I believe the Penguins want to re-sign Jason Zucker. I just don't know if it's going to be possible. He played very well, and will be wanted."
Latest on Maple Leafs and Dubas Extension Talks
When it comes to the Toronto Maple Leafs and their current GM, Friedman does admit that rumors surrounding the Penguins and Kyle Dubas will be everywhere. While Dubas would prefer the chatter not be out there while the Leafs are going through a first-round series with Tampa, Friedman suggested it's unavoidable, like asking for there not to be the weather.
Related: Maple Leafs Fans May Finally Get Kyle Dubas' Head on a Platter
In the end, the belief of most people is that Dubas will be sticking around. He explained:
"Okay, Kyle Dubas. In the aftermath of the regular season, just talking to other teams, it's amazing how they perceive what's happening in Toronto. They find it hard to believe he's leaving. They think all these rumours are just various stakeholders sabre-rattling and negotiating through the media. "He's got the best winning percentage (among GMs post-expansion) in franchise history," one executive laughed. "He's not going anywhere." (Yes, yes, we all know and recognize the playoff issue.)"
Would Senators Show Interest in Gibson?
With talk that the Anaheim Ducks are willing to accommodate John Gibson's interest in going to a competitive team, would the Senators show interest in the veteran netminder? Considering they confirmed Cam Talbot will be leaving, it makes some sense.
The issue here is new ownership and investment in big contracts while the sale of the team is taking place. Gibson has a big chunk left on his current deal (four years and $25.6 million) and that isn't an easy sell.
Pavelski Going to Be OK, Status for Game 2 Uncertain
NHL Player Safety will NOT have a hearing for Minnesota Wild defenseman Matt Dumba after his hit took Dallas Stars center Joe Pavelski out of Game 1 on Monday night. As per Greg Wyshynski of ESPN, "Source tells me it was considered "close to being late, but within the allowable window." Dumba was given a roughing minor.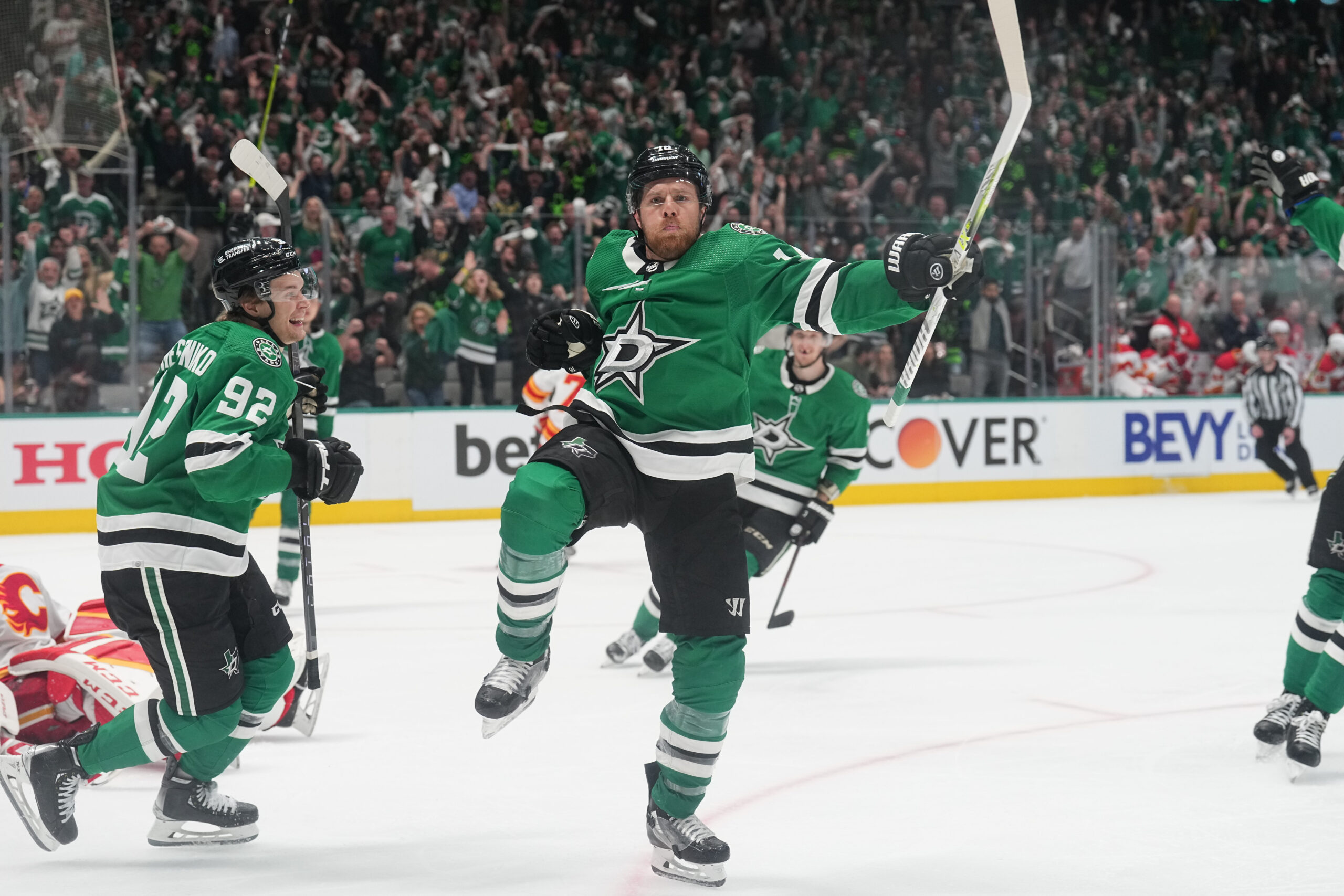 Stars' head coach Peter DeBoer says Pavelski is "OK, but banged up" after "he hit his head on the ice." It's not clear if he will be back for Game 2 in the series.
Hynes' Future With Predators Uncertain
At Nashville's season-ending media conference, incoming general manager Barry Trotz was asked about the future of head coach John Hynes. The response was, "He has a contract, but it's a process. We have to let that play out and see his plan for next year." He added that the two get along very well, meaning if he is let go, it won't be because Trotz wants to bring in his "own guy".
The Predators almost got into the playoffs despite dumping a few key names at the trade deadline. Much of that credit should go to Hynes who got that team in a position to make the postseason.