In today's NHL rumors rundown, the San Jose Sharks are certainly rebuilding, but there's a limit to how much the team is willing to do to free up cap space and move contracts. Plus, is Kevin Labanc sticking around? Meanwhile, what is the latest on Patrice Bergeron, and are the Boston Bruins facing a major cap issue next season? The Pittsburgh Penguins might have interest in goaltender John Gibson, and the Calgary Flames could have trouble finding a GM that is comfortable with not having absolute power over coaching decisions.
Sharks News: Buyouts, Labanc, and Goaltending
According to San Jose Sharks beat writer Curtis Pashelka, Sharks GM Mike Grier doesn't see buyouts as an option on the table for his organization. When asked if he was considering any, he responded, "Right now, I would say no. It's not something we want to continue down the road with. So I would say no, but things can obviously change if there are moves that we need to make or deals that happen. But right now, I would say probably not."
---
---
One thing Grier does know is that the Sharks won't have the same goaltending tandem next season. He made sure to note that if James Reimer does not return, it's because of his on-ice performance and not his stance on Pride Night.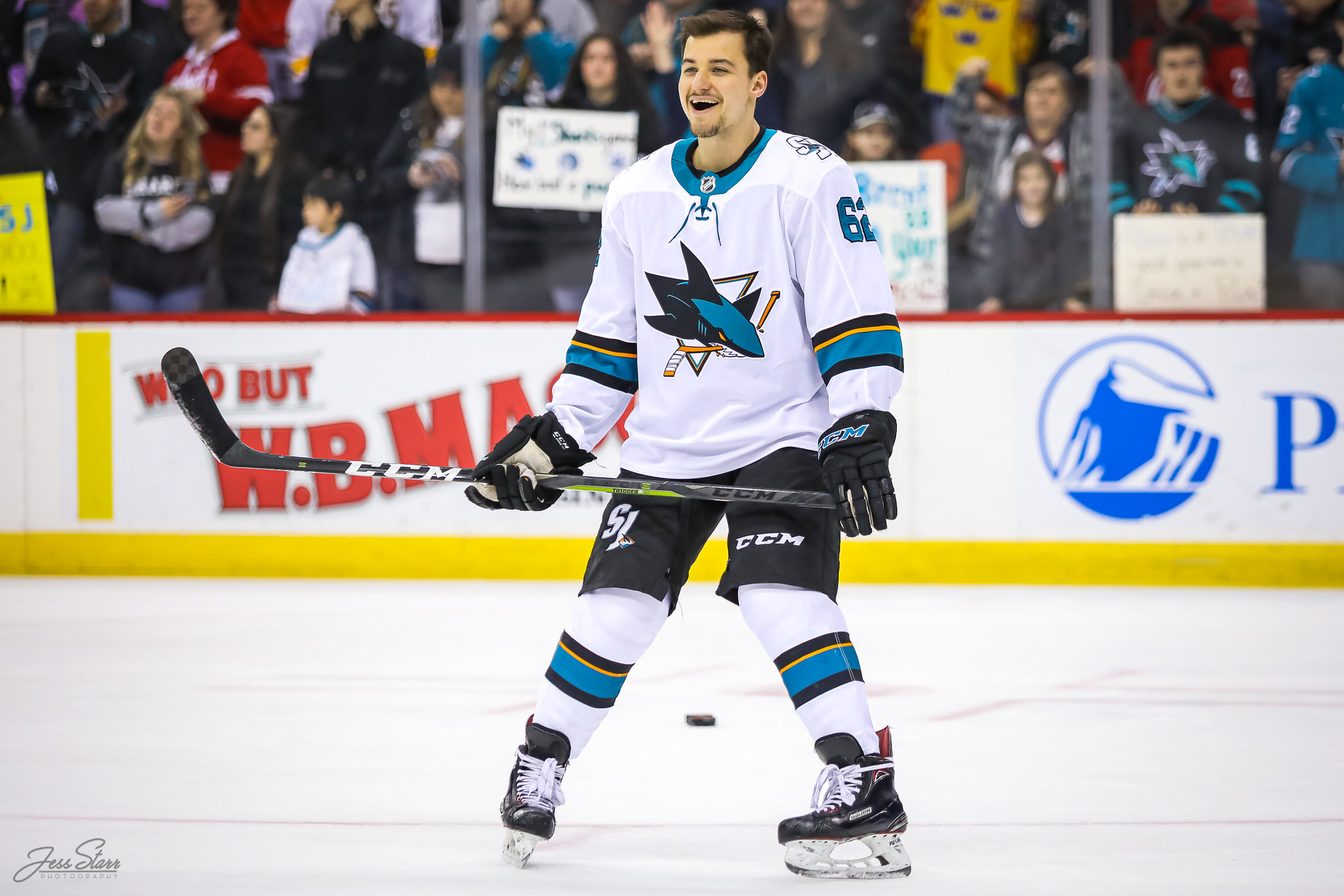 He was also asked about the status of Kevin Labanc and responded, "I can't say whether he'll be here. We'll see what happens in the summer and what presents itself … always looking to improve the roster or do things that I think are right for the organization." Labanc was asked if he believes he'll be staying in San Jose and he noted, "I don't know what's gonna happen, trades happen around the draft. So we'll see where things go. if I do get traded then it's been great in San Jose, but we'll see. right now, I don't have any plans for that."
Bruins Facing Big Cap Penalty Next Season
The decision to bring back Patrice Bergeron and David Krejci is going to prove costly for Boston next season thanks to performance bonuses that were worked into each deal. As part of an article for Northstar Bets, PuckPedia's Hart Levine writes:
The Boston Bruins lead the way with a whopping $4.5 million bonus overage. To fit everyone under the cap this season, the Bruins signed 35+ year-olds Patrice Bergeron ($2.5 million in bonuses) and David Krejci ($2 million in bonuses) to contracts with easily attainable bonuses for games played and qualifying for the playoffs.

Well, now that those easily attainable bonuses were achieved, and with the Bruins relying on LTIR this past season, it means Boston's roster for this season comes at a significant cap cost for the 2023-24 club.
Related: Bruins' Montgomery Needs to Make Game 3 Lineup Changes
Theoretically, both could return next season for free (that's obviously not permitted) and the Bruins cap will go up. There are other teams facing cap penalties, but none like the Bruins thanks to these two contracts.
Speaking of Bergeron, he is back in Boston and did not make the trip with the team to Florida for Games 3 and 4. Jim Montgomery said he's likely for Game 5.
Could Penguins Pursue John Gibson?
Joe Starkey of the Pittsburgh Post-Gazette writes that goaltender John Gibson could be on the Penguins' radar. A native to Pittsburgh, it appears the Anaheim Ducks are going to try and accommodate a move to send Gibson to a contender and the Penguins aren't sure they want to move forward with Tristan Jarry. Starkey admits this could mean moving Jake Guentzel or Bryan Rust to the Ducks, but based on this season's results, he believes it could be worth the risk and there are going to be major changes to the Penguins roster regardless.
---
Latest News & Highlights
---
Gibson does have a 10-team no-trade clause and it's not clear if he sees the Penguins as contenders, but he would know that the Penguins are going for it. If they keep their core together, this is a team that will push to improve their team as much as possible.
Flames Organization in Disarray
Talk this week regarding the Calgary Flames centered around the management changes and Brad Treliving's exit. Frank Seravalli of Daily Faceoff called it a "mess" and noted that head coach Daryll Sutter won the power struggle in Calgary, which hasn't sat well with a number of players.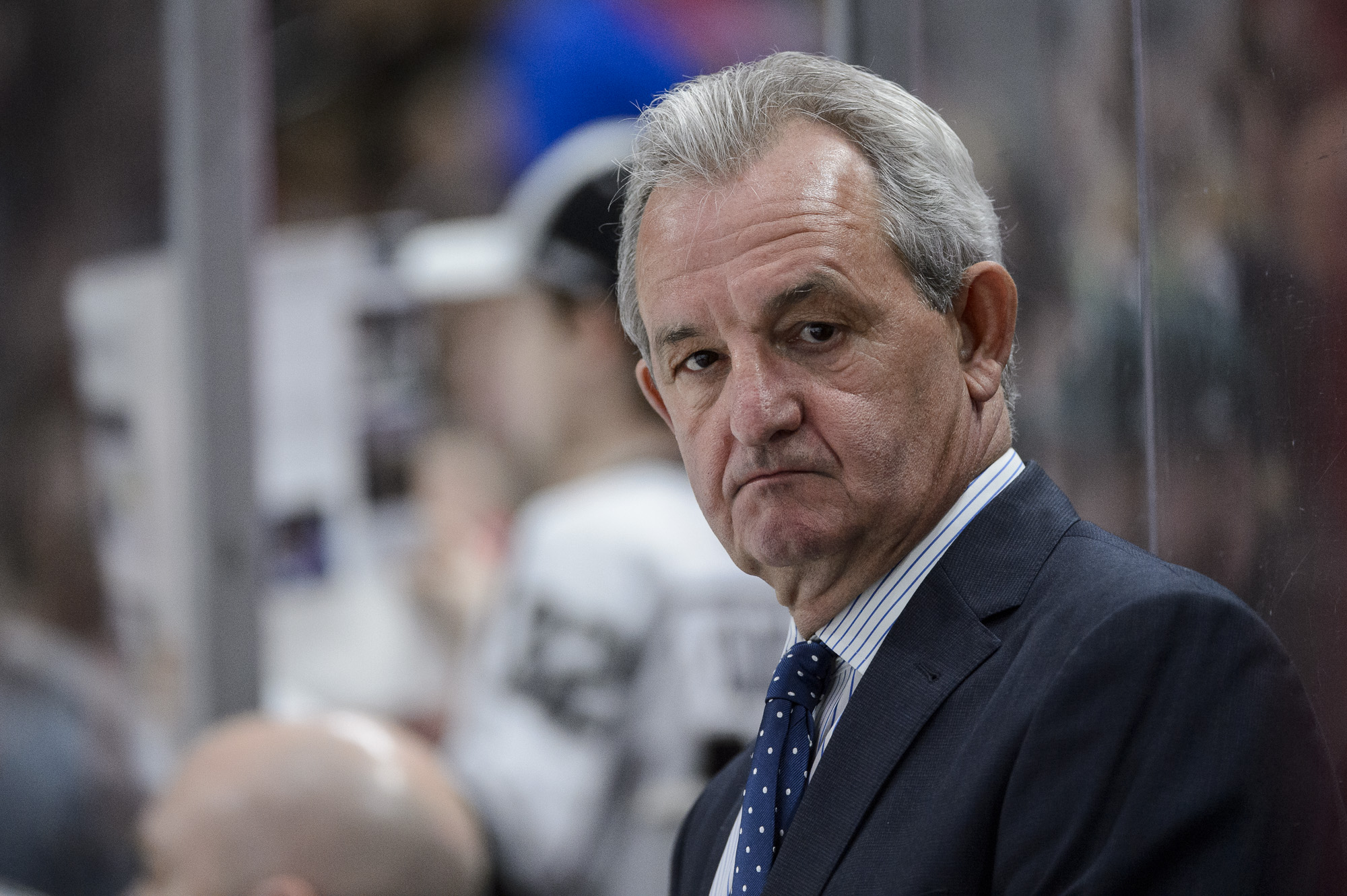 He noted that his sources said there were some very vocal members of the roster that were heavily critical of Sutter during their end-of-season exit interviews and it will be interesting to see how it affects their willingness to re-sign or give their best effort for the team.
There were also questions about how Sutter's essentially worry-free status with the organization would affect the hiring of a new GM. If that GM can't fire Sutter upon his arrival, will this affect which candidates want to take the job? If they don't have full authority and autonomy over coaching decisions, what does this say about their power to make other important moves?