On Thursday night, the Toronto Maple Leafs came roaring back from an embarrassing 7-3 loss in Game 1 on Tuesday to beat the Tampa Bay Lightning by an equally embarrassing 7-2 in Game 2. 
It was a great showing from the team. In the end, the Maple Leafs' stars stepped up and dominated on both the power play and at even strength, and goaltender Ilya Samsonov showed a measure of mental toughness by bouncing back from a bad game and performing well under pressure. 

Even Maple Leafs' fans were back into it. The atmosphere at Scotiabank Arena was boisterous, especially after John Tavares' hat trick goal. Enough hats went onto the ice to stock a small Maple Leafs' sporting goods store. 
In this post, I'll share seven thoughts from the Maple Leafs' Game 2 victory.
Thought #1: The Maple Leafs Bounced Back Nicely
From a psychological perspective, the Maple Leafs' Game 1 loss by a score of 7-3 loss had to be like the team hitting a brick wall at a high speed. Yet the team was able to bounce back from the disappointment with a strong performance. Such a positive response shows this team's determination. They beat the Lightning in every which way possible. 
---
Latest News & Highlight
---
The Maple Leafs and the coaching staff learned from their Game 1 mistakes and made workable adjustments to their game plan. Now the next step is to regain home-ice advantage. How will both teams respond in Game 3?
Thought #2: The Maple Leafs Were Led by Their Star Players
Auston Matthews, Mitch Marner, Tavares, Morgan Reilly, and William Nylander were dominant in Game 2. Matthews registered two assists, and Tavares scored his first postseason hat trick. 
Related: Maple Leafs' John Tavares Is Headed for Career Season
Marner had another impressive performance, scoring two goals and an assist. Rielly posted four primary assists, and Nylander scored a goal and an assist. The team's stars came out to shine. 
Thought #3: The Maple Leafs Set or Tied Several Franchise Records
The game had to be a confidence-builder for the team. Several players set franchise playoff records. Marner became the first player in Maple Leafs history to score six points in the first two games of a single postseason. Rielly set a franchise record for defensemen by posting four primary assists.
Thought #4: Ilya Samsonov Was Good to His Word
After Game 1, Samsonov described his game as s**t. He vowed he would bounce back after being pulled, and he was good to his word, playing well under immense pressure.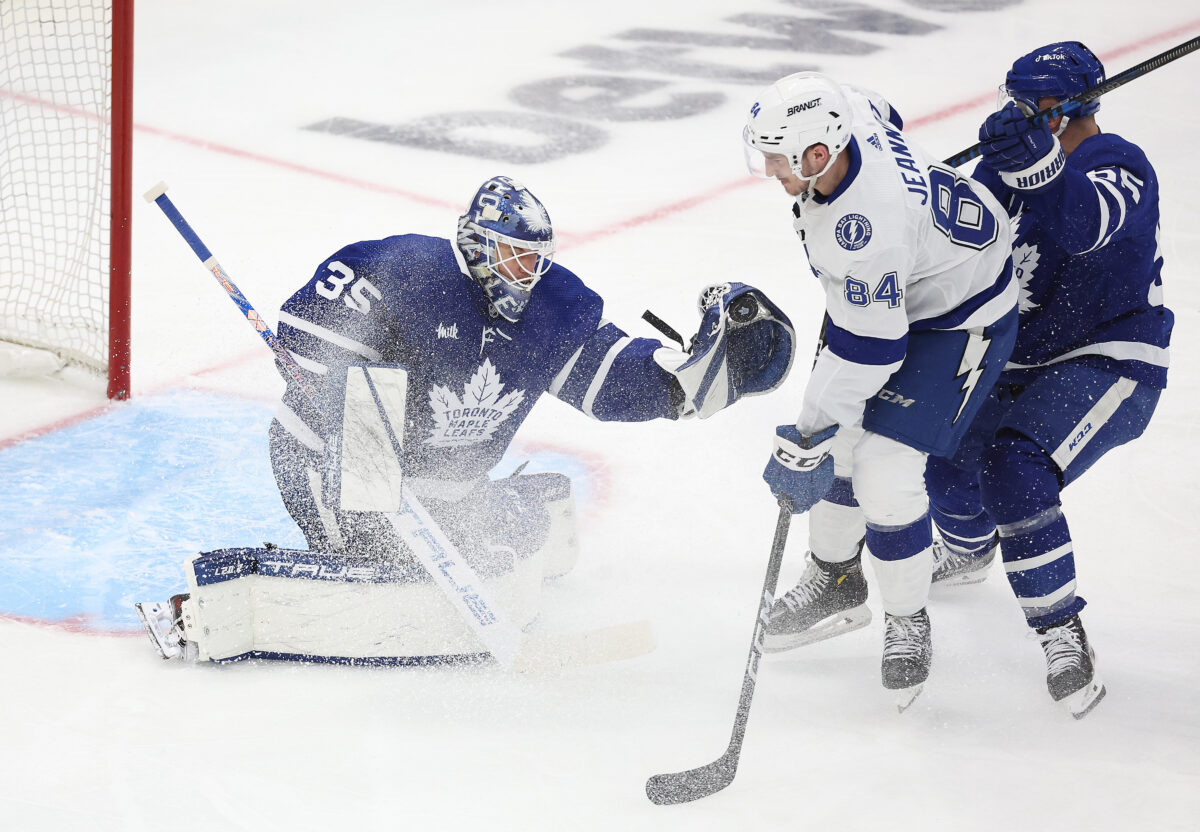 Although 19 saves don't seem like many, Samsonov was calm and looked in control all night. He made several sharp saves and tracked the puck well throughout. 
Related: Remembering Borje Salming: "King" of Maple Leafs' Defensemen
If he can play that well throughout the series, he'll become a stable and effective option in the Maple Leafs' blue paint.
Thought #5: This Maple Leafs Team Can Keep Up to the Lightning's Physical Play 
This iteration of the Maple Leafs is far more prepared to engage in the kind of physical battles the Lightning typically dish out. They literally went toe-to-toe with Tampa Bay and held their own. I don't like that aspect of the game, but the Maple Leafs didn't back down.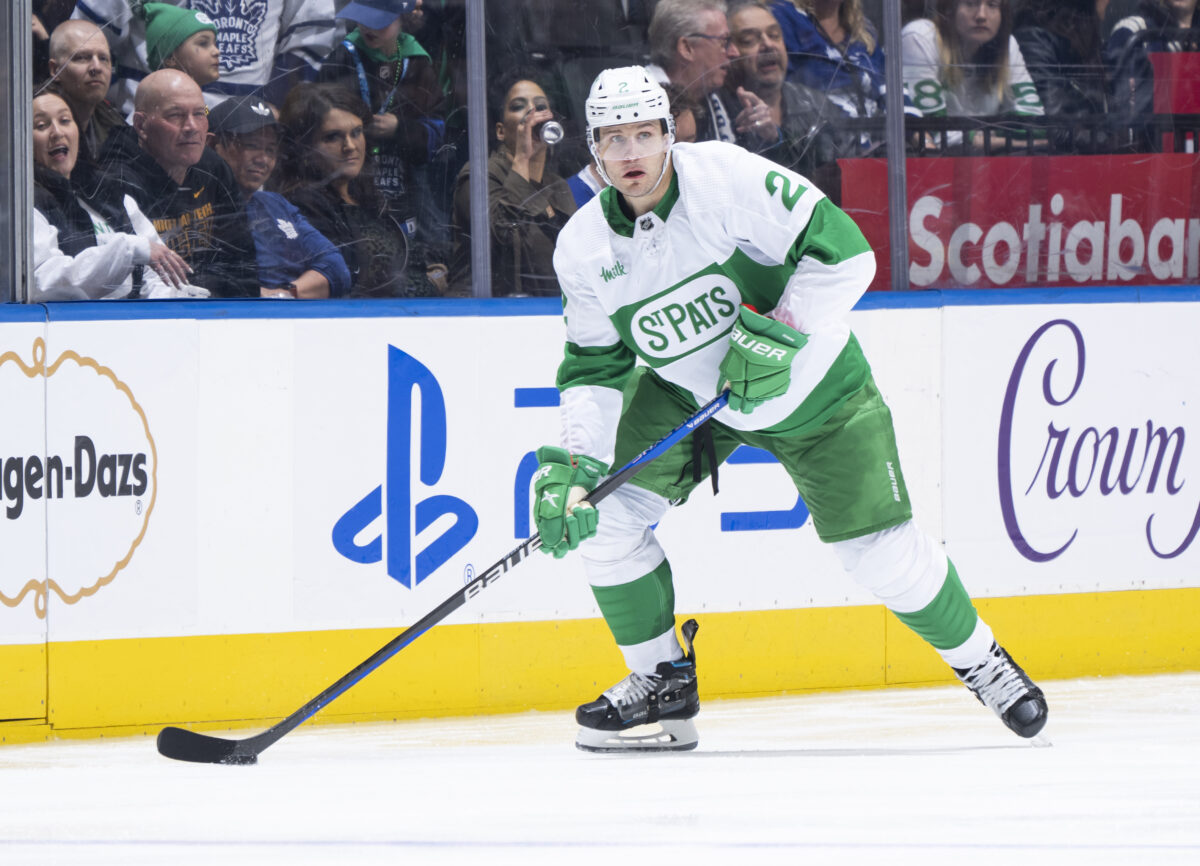 In fact, the Lightning lost their composure later in the game. They will surely come back more motivated (and more physical) in Game 3 on Saturday. In response, the Maple Leafs will need their depth players to continue to be aggressive and their stars to continue to carry the offence.
Thought #6: Maple Leafs' Captain John Tavares Led the Way
Tavares is worth special mentioning after an outstanding performance in Game 2. He scored his first postseason hat trick and added an assist. His first goal came off a quick shot from the high slot. His second was a backhander, where he simply was the first player to the puck. His third goal came on a five-on-three when he walked out from the corner and threw a backhander under Lightning goalie Andrei Vasilevskiy, who accidentally knocked it into his own net. 
After the game, Tavares discussed the Maple Leafs' comeback, highlighting their good start, improved execution, and response to their situation. Ever the good captain, he emphasized the importance of everyone contributing, despite his personal achievement. He now has four points, including three goals and one assist, in two games this postseason.
Thought #7: Ryan O'Reilly Has Become Mr. Dependable
The Maple Leafs' deployment of players throughout the game was important. The top lines didn't play as much as they normally would have once the score was out of reach. However, it was surprising that Ryan O'Reilly was the team's forward who played the most. His 18:40 TOI was even more than Marner's 18:05. 
Related: With Ryan O'Reilly Maple Leafs Bring In Postseason Success
I especially enjoyed the shots of O'Reilly chatting up Matthew Knies on the bench. He has almost immediately become a key player for the team. Too soon to ask, perhaps, but any chance the organization might hold onto him next season?