In today's rumor rundown, could Detroit defenseman Niklas Kronwall be saying goodbye to Detroit and the NHL? Is Sam Reinhart looking for a long-term deal in Buffalo? What type of deal is Jake Gardiner expecting in Toronto and could the Minnesota Wild completely overhaul their team?
Kronwall Done in Detroit?
Detroit Red Wings defenseman Niklas Kronwall hinted this season may be his last in the NHL, specifically in Detroit. Kronwall is entering the final season of a seven-year contract and reports are the two sides have had no discussions in any way on an extension.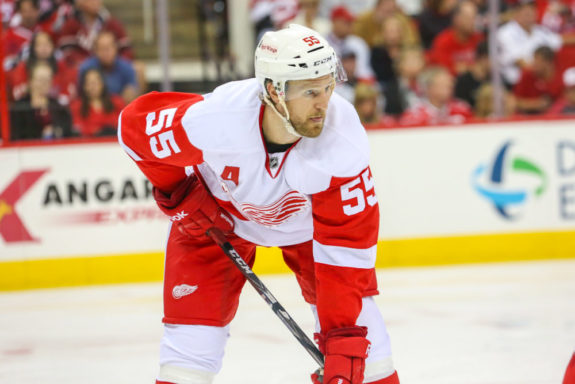 Of the speculation this could be it for Kronwall, he said, "If this happens to be the end of the road, I would be more than happy with the journey that I've had and more than thankful to the Ilitch family and (general manager) Kenny Holland for giving me the opportunity." He added, "We'll see what happens."
Kronwall cited how fortunate he's been to play his entire NHL career in Detroit and how much he loves the game. "But at the same time you have to be realistic," he said. He understands the game and the team is moving on and becoming younger, faster and he's getting older. "I'm not the same player I was ten years ago. But I'm going to do what I can this year both on the ice and off the ice. And just try to be as efficient as I possibly can."
Related: NHL Rumors: Aho, Versteeg, Nylander, More
Reinhart Looking for Long-Term Deal in Buffalo?
Jared Clinton of The Hockey News suggests despite talk Sam Reinhart might be a strong candidate for a bridge deal, the 22-year old forward might be seeking a long-term deal and that this might be better for the Buffalo Sabres in the long run.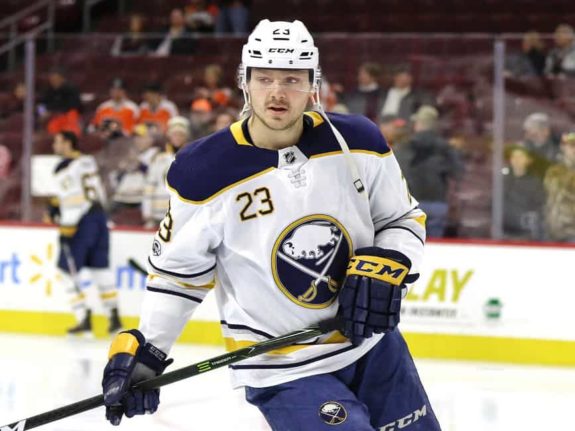 Reinhart did struggle at the start of the year but came on strong in his final 38 games with 37 points. If the Sabres feel this is a better representation of his production, they could be risking a much more costly long-term deal if and when he proves to be a more consistent player. Perhaps his 50 points was the floor and not the ceiling of what he can provide the Sabres?
Clinton suggests Dylan Larkin's new five-year deal at a $6.1 million cap hit is the high end of what Reinhart might get while Christian Dvorak's six-years at $4.45 million seems like the low end.
Related: NHL Rumors: Laine, Krug, Leafs, Sharks, More
Gardiner Wants Ellis-Type Deal?
Steve Simmons of the Toronto Sun is reporting Ryan Ellis' recent extension with the Nashville Predators (eight-years, $6.25 million per season) is the benchmark Toronto Maple Leafs' defenseman Jake Gardiner will be looking at when it comes time to re-sign with the Leafs.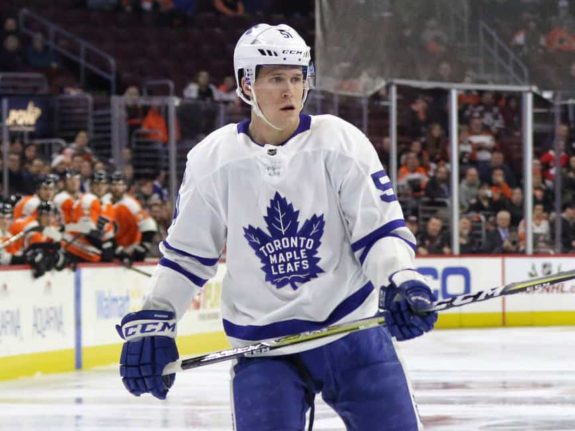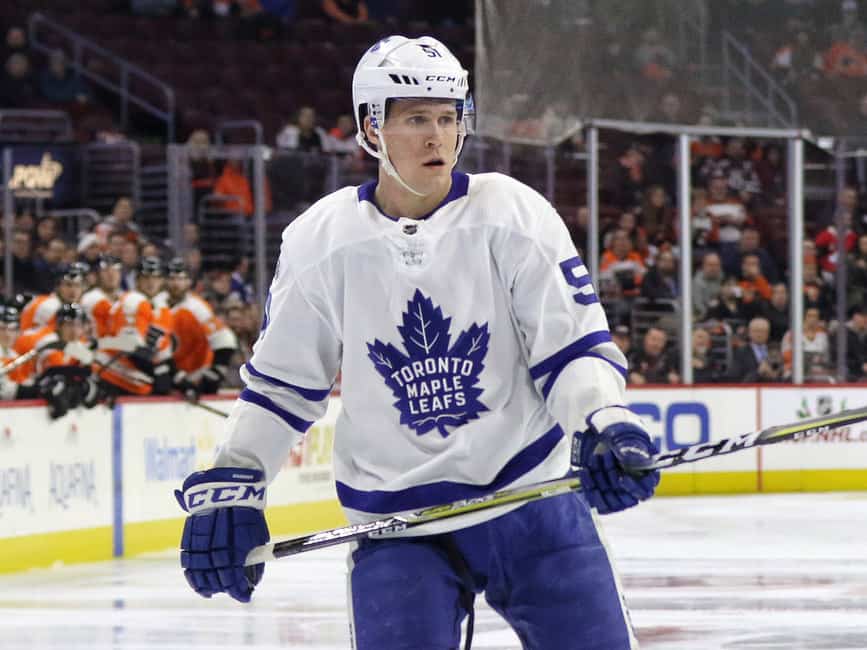 Simmons knows that Gardiner isn't Ellis, but he's not far behind. With Ellis' contract viewed by most as a discount and Gardiner arguably the second-best unrestricted free agent coming up in next summer's free agent pool, there is every indication he could get overpaid.
It will be interesting to see how Toronto manages this situation consider Gardiner is not an asset they'd be happy to lose but potentially can't afford with so much money tied up in their forward corps.
Related: NHL Rumors: Sekera, Karlsson, Boeser, More
Could Minnesota Blow Up Their Roster?
James O'Brien of NBC Sports wonders if the Minnesota Wild are considering an overhaul of the team, getting rid of aging veterans and going with youth. O'Brien mentions Zach Parise, Mikko Koivu, Eric Staal, Ryan Suter and Devan Dubnyk as players that are 32 years of age or older and mentions Parise's health issues as a potential concern.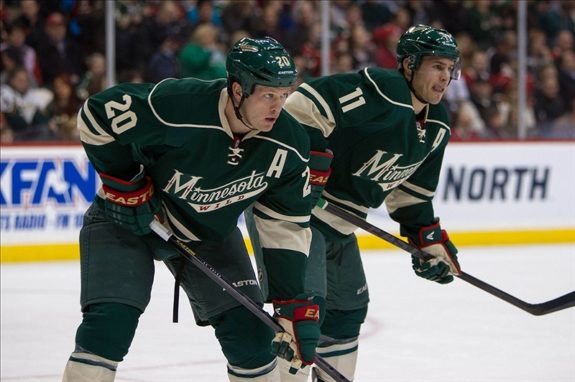 There are already whispers that the club is facing a tough decision with Eric Staal as he's proven to be quite productive since joining the team but is also a risk on a long-term extension. This might be the ideal time to sell high. Other contracts may be difficult to move because they are high-cost and/or for older players. Is Suter's massive amount of playing time going to catch up with him? Is Mikko Koivu a risk with more than one more year on this deal? Can the Wild even move Parise?
If the Wild are viewed as a non-playoff team early in the season, changes could come quickly, assuming the team can convince many of these players to waive their no-move and no-trade clauses.