In today's rumor rundown there are reports that Sergei Bobrovsky wants to be the highest paid goaltender in the NHL when his current deal concludes at the end of this season. Would Columbus dare go there? In Ottawa, trade talks surrounding Erik Karlsson have picked up again and an interesting team is apparently getting involved.  Reports are the Oilers tried to woo old defensemen on a professional tryout with no luck but Josh Morrissey and the Winnipeg Jets appear to be close on a new deal.
Bobrovsky Wants Huge Money, Extension Talks Non-Existent
In Aaron Portzline's latest piece for The Athletic, he reports the Columbus Blue Jackets and Sergei Bobrovsky's agent "have not actively negotiated for some time now." It looks like Artemi Panarin's future deal is not the only one in Columbus that is troubling the organization.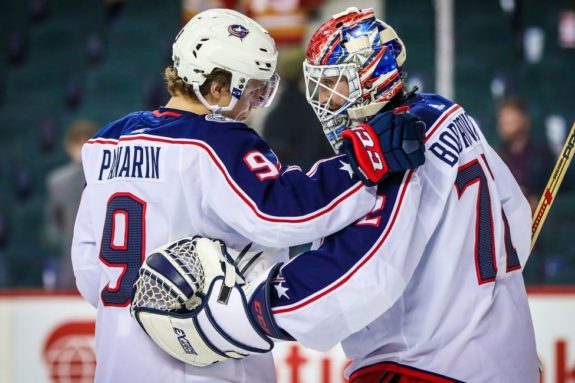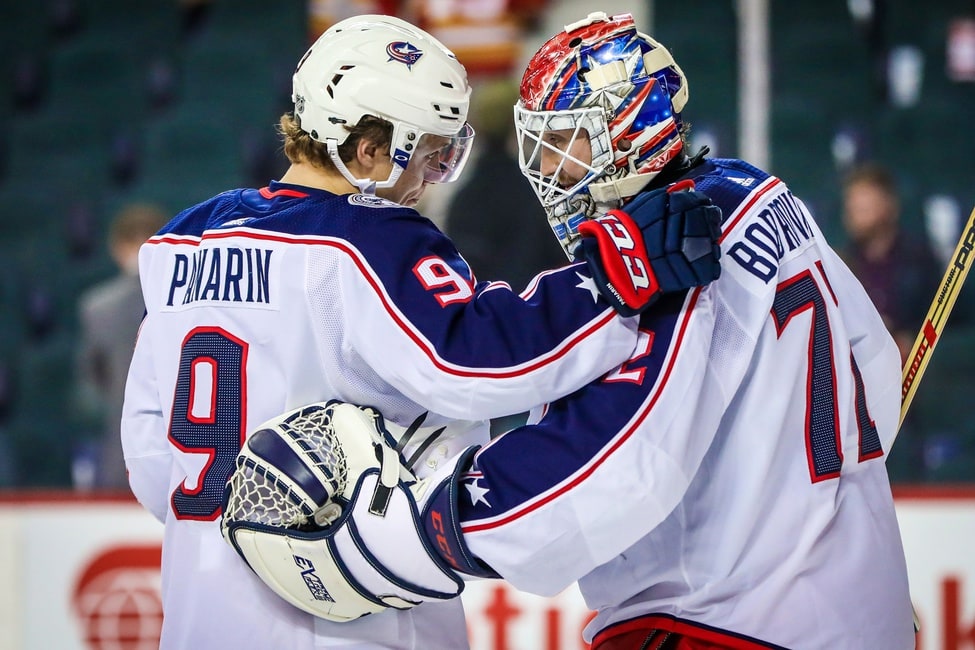 Portzline writes:
But sources tell The Athletic that the Blue Jackets and Theofanous [Bobrovsky's agent] have not actively negotiated for some time now, that the gap between initial offers was a job for Santiago Calatrava. The Blue Jackets seem content to carry Bobrovsky into the final year of his contract. It is widely assumed that Bobrovsky, a two-time Vezina Trophy winner, is looking for "Carey Price money," that he wants to be the highest paid goaltender in the NHL.

source – "Scratch Pad #4: Updates on Sergei Bobrovsky, Artemi Panarin, Rick Nash and other Blue Jackets topics as summer ends" – Aaron Portzline – The Athletic – 08/22/2018
If this is true, this might be a problem for Columbus who may see how much Montreal's $84 million deal with Price has come to be regretted. So too, when you consider that Bobrovsky struggled in this past postseason, it can't be an easy decision to cave in to the pressure and make him the highest paid goalie in hockey.  If they do, Columbus would move immediately near the top of the league in terms of salary spending.
Related: NHL Rumors: Rangers, Leafs, Predators in Trade Market?
Erik Karlsson Trade Talks Picking Up Again
There hasn't been much in the way of news surrounding stud defenseman Erik Karlsson, but that could be changing. Elliotte Friedman of Sportsnet just woke up the NHL again when he tweeted talks have picked up in Ottawa over the past couple days.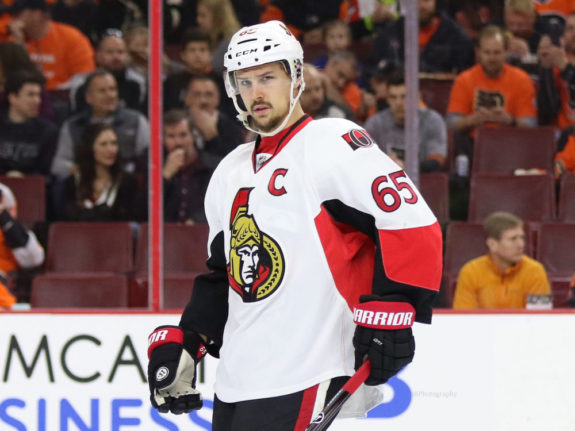 Friedman tweets that trade talks involving Karlsson have gotten louder and that Western Conference destinations are making some noise, namely the Vancouver Canucks. Prior to this report, it appeared only Dallas and the Vegas Golden Knights were teams from the West with interest, and while they may still be two teams talking, the Canucks are an interesting addition.
Vancouver has been in the news recently with reports of behind-the-scenes issues over Trevor Linden's departure, mostly due to reports of what direction the team is headed. Adding Karlsson would certainly suggest the Canucks are not trying to conduct a rebuild.
Karlsson can also pick 10 teams he would not willing to be traded to and it is unknown if Vancouver's appearance as a non-playoff team would have kept them on his no-go list.
Related: NHL Rumors: Kronwall, Gardiner, Reinhart, More
Brandon Davidson Turns Down Oilers PTO
Reports have surfaced that the Edmonton Oilers had officially offered former defenseman Brandon Davidson a professional tryout. While Scottie Upshall accepted one with the team last week, Davidson has turned the Oilers down.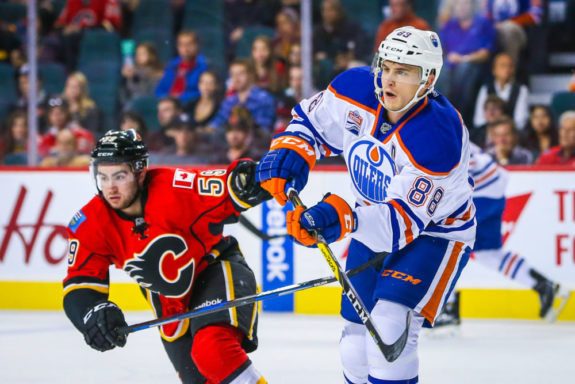 Reid Wilkins of 630 CHED radio tweeted, "Oilers offered Brandon Davidson a PTO, but he's looking for a contract. He's close to getting that elsewhere. Could happen within a week.' Whether that contract he signs will be a one-way or two-way deal is unclear. Jim Matheson reports Davidson might be waiting for a one-way deal and that he's got two-way deals already offered to him.
Davidson had been a part of the Oilers organization on more than one occasion and moved twice. With word the team wasn't going to convince him to take a gamble on a third run, GM Peter Chiarelli decided to sign Jakub Jerabek to a one-year, $1 million deal.
Related: NHL Rumors: Laine, Krug, Leafs, Sharks, More
Josh Morrissey Deal Close?
Jason Bell of the Winnipeg Free Press suggests the Winnipeg Jets and restricted free agent defenseman Josh Morrissey are getting closer to a deal and that Morrissey said talks are "going great". A deal should be done before the start of the season.
Morrissey says he's holding no animosity toward the organization for things taking as long as they have and that the business side of hockey is what it is. He understands that people have speculated as to the status of his deal but he believes things are just fine. Morrissey wouldn't say if they leaning towards a bridge or long-term deal but more that he just wants to get back on the ice and play for the Jets this season.