In today's NHL rumor rundown, the Montreal Canadiens will have a decision to make with center Phillip Danault, but one scribe is not convinced the team will trade or sign him. There's also talk about who the the team might lose during the Seattle expansion draft. In Vegas, the Golden Knights are reportedly seeking a trade for forward Max Pacioretty. Finally, did the Philadelphia Flyers signing of Philippe Myers set some more free agency moves into motion?
Canadiens Could Let Danault's Contract a Play Out
Arpon Basu of The Athletic discusses the debate that will inevitably ensue when it comes to center Phillip Danault and whether or not the Montreal Canadiens should extend or trade him, or do nothing and potentially let him walk in free agency.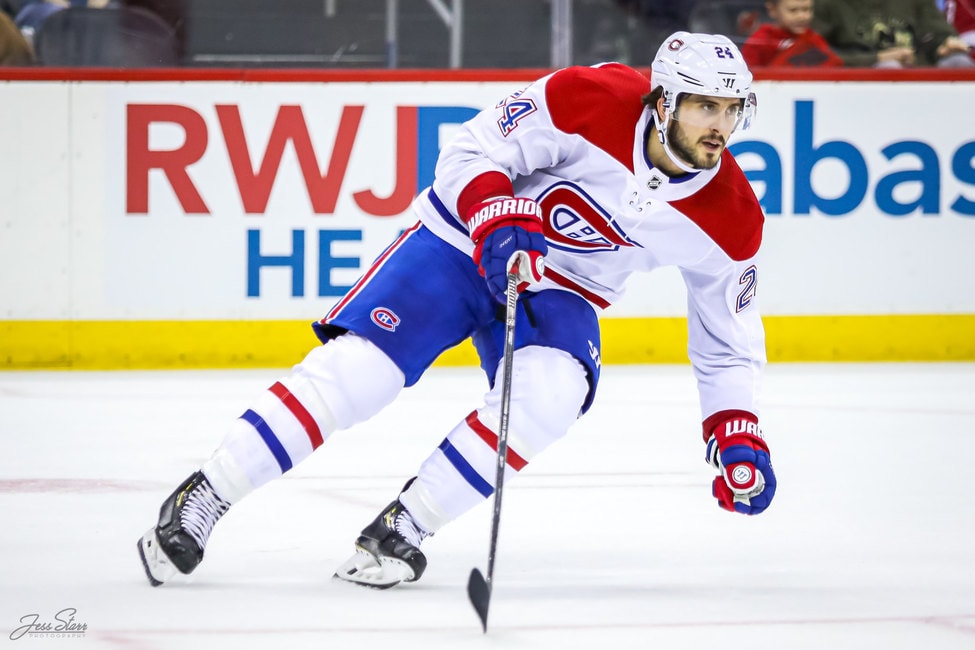 It doesn't seem like good asset management to simply let him walk but Basu argues that it might actually be the best move. He writes:
"I think the right move for the Canadiens right now is to allow Danault to enter his contract year and see how things to play out. Maybe the team is very competitive and Danault decides he doesn't want to go anywhere and adjusts his contract demands accordingly. Or, alternatively, the team is competitive, Evans and Poehling get another year of experience, the Canadiens as a team gain some playoff experience, and then Danault is allowed to pursue greener pastures elsewhere."

source – 'Ask Arpon: On the Phillip Danault dilemma, the longevity of Shea Weber and more' Arpon Basu – The Athletic – 12/08/2020
He notes it's not a perfect plan but it can be argued the Canadiens would not get nothing in that scenario. In fact, they would get cap space in a time where cap space is the most useful asset to an NHL team and roster flexibility.
The assumption of course is that both Nick Suzuki and Jesperi Kotkaniemi have taken their expected steps forward.
Related: Canadiens News and Rumors: Caufield, Romanov, Lapierre & More
Who Will Montreal Lose in Expansion?
In other Canadiens news, Marc Antoine Godin of The Athletic took a look at the players the Canadiens are most likely to lose in the expansion draft to Seattle. The top five consist of Jake Allen, Joel Edmundson, Cale Fleury, Ben Chiarot and Jonathan Drouin.
He writes:
In a 7-3-1 protection strategy, the Canadiens would need to choose a third defenceman to protect from a group that would include Ben Chiarot, Joel Edmundson, Brett Kulak, Cale Fleury, Victor Mete and Noah Juulsen. If we assume for now that both Chiarot and Edumndson will perform to expectations this season, protecting Edmundson would give the Canadiens a better chance of maintaining their veteran group on defence because Chiarot will only have one more year left on his contract, which should make him less appealing to Seattle.

source – 'Seattle Kraken expansion mock draft 5.0: Who could the Canadiens lose?' – Marnc Antoine Goden – The Athletic – 12/09/2020
Golden Knights Trying to Trade Pacioretty
TSN reported yesterday during its Insider Trading segment that the Vegas Golden Knights are actively trying to trade forward Max Pacioretty. Frank Servalli broke the story and says the "Golden Knights have doubled down in recent days and weeks" in an attempt to move him.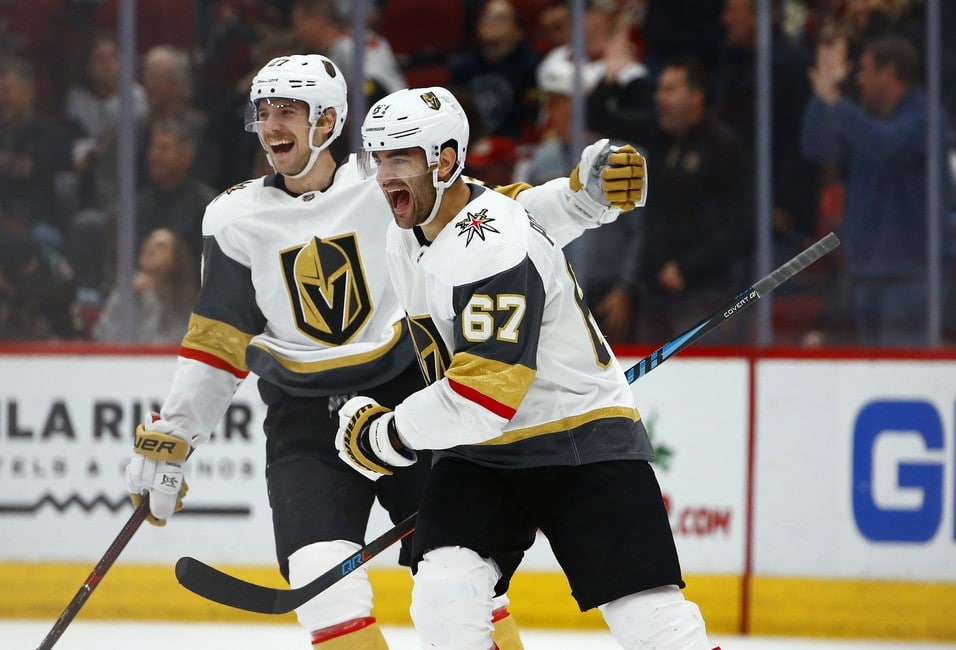 He adds:
"He's got three years left at $7 million per year coming off of a 32-goal shortened season and you think back to this previous offseason and they were trying to move any number of players on their team to try and gain salary cap flexibility, there's no question the team is over the cap at this point, they believe that can be cap compliant by opening night."
Seravalli goes on to note that the Canadiens believe Pacioretty would go a long way in terms of getting some of that flexibility and that it would allow the team to go after any number of the high-profile free agents that havent' yet signed. He specifically names Mike Hoffman or Erik Haula.
Related: Vegas 1991: Revisiting the Rangers & Kings Outdoors
Myers Signing Could Have Domino Effect
Sportsnet's Chris Johnston reports that the signing of defenseman Philippe Myers to a three-year contract on Tuesday could create some action in restricted free-agent market. Noting Myers helps set the market for players like Ethan Bear in Edmonton, Oliver Kylington in Calgary and Erik Cernak in Tampa Bay, there could be some additional signings announced soon.
Kraken Could Benefit Most From Tight Cap
Friedman also reported that the Seattle Kraken might be the team who benefits most from the expected flat cap that could last the entire duration of this newest CBA. Friedman expects a lot of teams will start calling the Seattle team and trying to make deals which will give the Kraken a ton of opportunity to add quality players in trades where teams are simply dumping salary.
---
---
Catch up on all the latest NHL Rumors