In today's NHL rumors rundown, newly-signed members of the Edmonton Oilers and Toronto Maple Leafs have arrived or are heading into town and ready to make whatever impact they can on their teams this coming season. A couple of NHL clubs — the Tampa Bay Lightning and Vegas Golden Knights — have some serious preseason house cleaning to do, while the Winnipeg Jets might want to consider having one more conversation with Patrik Laine. The San Jose Sharks won't hold a fire sale this season and there's some additional return to play news.
Joe Thornton on His Way to Toronto
Veteran forward Joe Thornton is on his way to Toronto. Hockey Club Davos announced today that "Big Joe got the "marching orders" of the Maple Leafs last night and leaves in the next few hours." They added, "We only have to say THANK YOU for the incredible time we spent together."
The 41-year-old has been recalled by the Maple Leafs and will head to North America to undergo his mandatory quarantine and then join the team in time for training camp.
Oilers Have an Eager Tyson Barrie on their Hands
As per Kurt Leavins of the Edmonton Journal, Tyson Barrie has arrived in Edmonton and he's already taking part in casual workouts with some of his new Oilers teammates. This is good news that Barrie is eager to have a rebound season.
Leavins writes:
Barrie's enthusiasm is a good sign. Tyson Barrie with a bit of a chip on his shoulder and something to prove can only benefit the Oilers. I, for one, can't wait to see his right-hand shot on the power play with Connor McDavid, Leon Draisaitl and Ryan Nugent-Hopkins.

source – 'A battle brewing on the Edmonton Oilers blue-line, G.M. Ken Holland has to pinch his pennies: 9 Things- Kurt Leavins- Edmonton Journal – 12/13/2020
Lightning and Golden Knights Need Preseason Housecleaning
While there won't be a traditional preseason in the NHL this year, there are some teams that will need to do some preseason house cleaning. In other words, before the 2020-21 campaign gets under way, they have work to do to.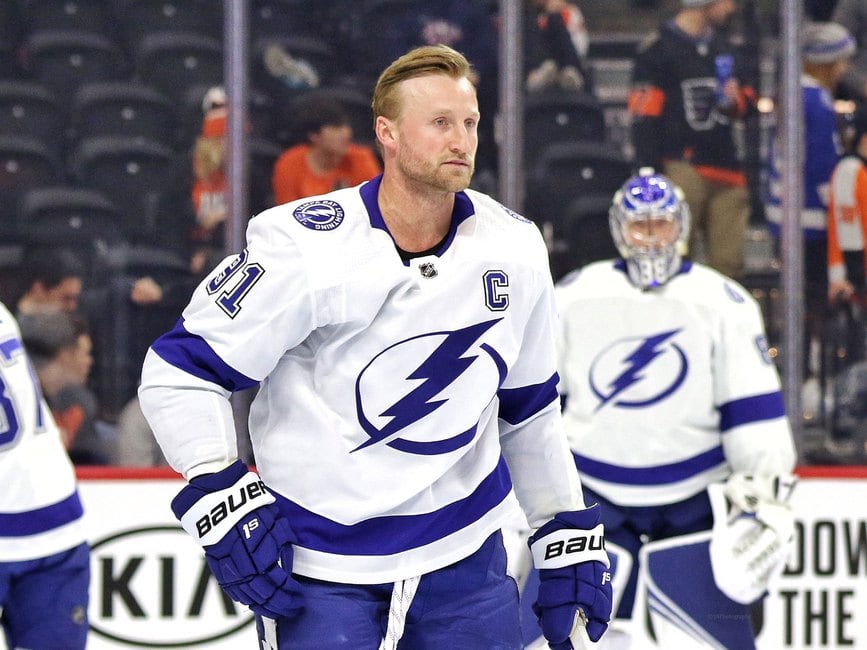 Ryan Dixon of Sportnet explains that both the Tampa Bay Lightning and Vegas Golden Knights have serious cap issues to take care of. For Tampa, they need to get RFAs Anthony Cirelli and Erik Cernak extended or traded. This could also mean revisiting the idea of a Steven Stamkos or Alex Killorn trade to free up the space needed.
For Vegas, they need to clear some salary and either move rumored names like Max Pacioretty, Marc-Andre Fleury and Jonathan Marchessault, or someone else. James O'Brien of NBC Sports suggests the Golden Knights would likely have to attach an asset like Tomas Nosek to any deal that would involved Marc-Andre Fleury.
Jesse Granger of The Athletic also brought up saving $1 million by waiving Nick Holden or even Fleury.
Jets Should Have Another Conversation With Laine
In Winnipeg, Jets general manager Kevin Cheveldayoff might need to have one final chat with winger Patrik Laine. Dixon points out that Laine probably won't be happy unless he's on the top line and if that's not in the cards for the Jets, there should be plenty of teams interested if he's fully made available.
There may also be some teams who didn't land their targeted free agents who may be open to another discussion about Laine before he becomes an RFA.
Sharks Won't Blow It All Up in San Jose
Despite many thinking the team is on the verge of a rebuild anyways, Kevin Kurz of The Athletic doesn't think the San Jose Sharks will blow up the entire team this season and have a fire sale to start a potentially inevitable rebuild.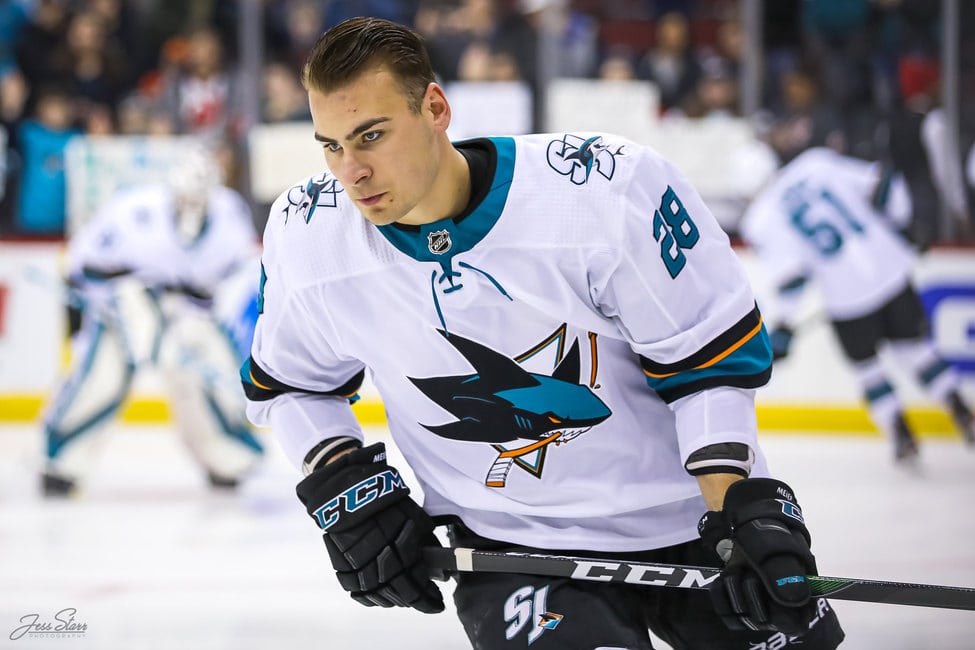 He writes:
We do know it's very unlikely the Sharks can hold a proverbial fire sale. There are just too many long-term contracts on the books, many of which have some sort of trade restrictions build into them. Doug Wilson has expressed confidence that the team's core is still strong and can return the team to the postseason, but really, he has to say that. The general manager just doesn't have the ability to blow it all up because of their existing contract situation.

source – 'Sharks trade tiers: Who could end up getting dealt before the 2021 deadline?' – Kevin Kurz – The Athletic – 12/10/2020
That said, if the Sharks did decide to start making trades, Kurz believes they could move players like Timo Meier, Tomas Hertl, and Evander Kane because there would be takers around the NHL.
Return to Play News
Chris Johnston of Sportsnet tweets the back and forth between the NHL and NHLPA continues and that there is "hope" something gets done in the "coming days."
It's not far from the proposed start date of January 13th and while many of the big issues have been settled, there is still a ton of work to do.
Catch up on all the latest NHL Rumors