In today's rumor rundown the Anaheim Ducks are going to try and get younger and faster with a new voice behind the bench, Jeff Carter might be ok leaving LA and there are questions about the decision making going on in Edmonton.
Ducks To Get Younger and Faster
With the firing of Randy Carlyle on Sunday, and then Bob Murray surprisingly taking over the team as head coach, Chris Johnston of Sportsnet is reporting the Anaheim Ducks GM and now the coach has said that as the trade deadline approaches, his mandate is to help the team get younger and faster.
BREAKING: Executive Vice President/General Manager Bob Murray will take over as interim head coach for the remainder of the regular season. Randy Carlyle has been relieved of his duties.https://t.co/HnXu4WpJZv

— Anaheim Ducks (@AnaheimDucks) February 10, 2019
Murray said, "I've been listening a lot lately. … This organization, we have to change some things." He added, "We have good players, we're just not a good team right now." When asked if he and his team would be busy at the trade deadline, he responded with, "If we have the opportunity to be younger and faster, have to look at it."
Mark Whicker of the OC Register is reporting that while moving players like Corey Perry and Ryan Getzlaf will be difficult due to their age, contracts and no-move clauses, Murray said that he's not afraid to approach them about waiving.
Related: NHL Rumors: Maple Leafs, Senators, Jets, More
Jeff Carter Might Welcome a Trade
Dennis Bernstein is reporting that Los Angeles Kings forward Jeff Carter could welcome a move out of Los Angeles considering that he's admitted the trade talk surrounding him has affected his game this season. He might be with a fresh start with a contender.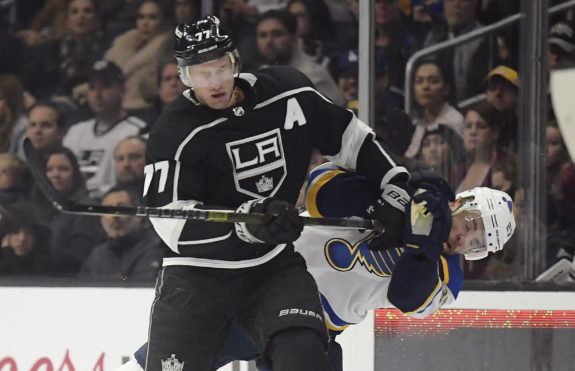 This is a change considering most of the chatter around Carter came with concern that he would not welcome being traded and would simply call it quits on his hockey career if he wound up with playing in a destination he didn't want to go to. The belief was that he was only interested in staying with the Kings.
Related: NHL Rumors: Kovalchuk, Panarin, Glendening, Simmonds…
Oilers Can't Move Jesse Puljujarvi?
Ryan Rishaug was on TSN1260 Monday morning with Dustin Nielsen and when asked about why the Oilers have kept winger Jesse Puljujarvi up with the main club, Rishaug was at a loss, perhaps suggesting there's more going on between the player and the organization than people know about.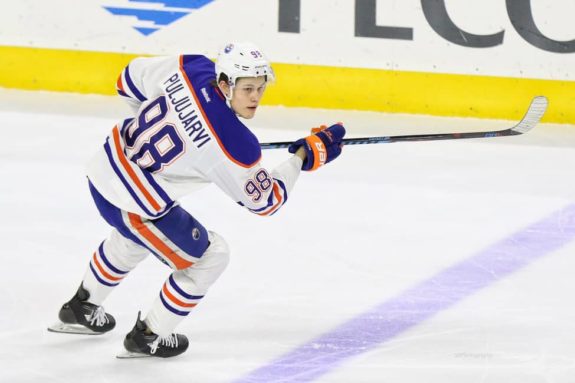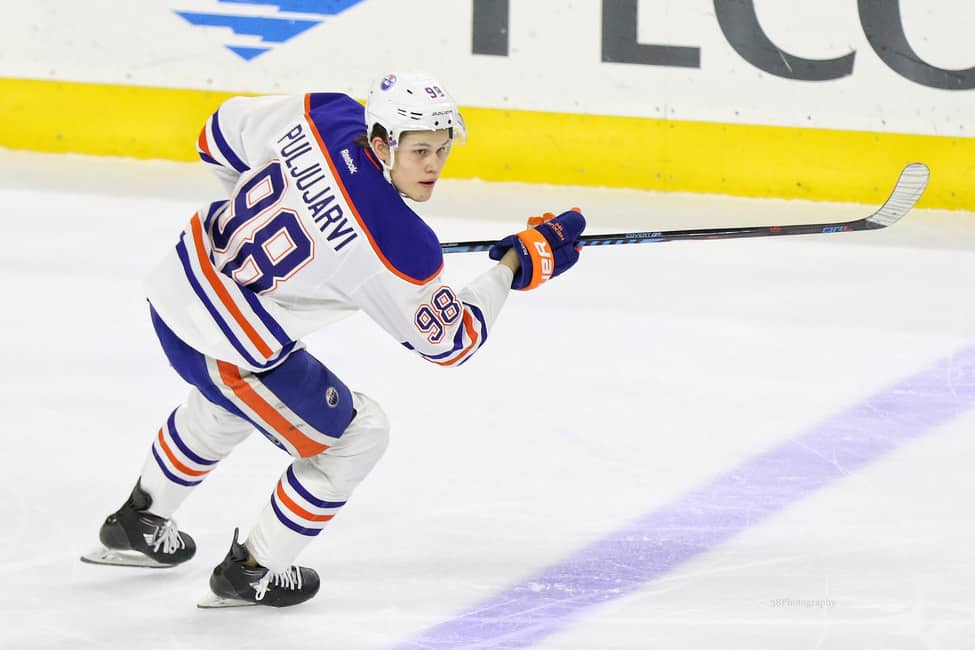 While he said he didn't have anything concrete to back up his concern, Rishaug explained that he didn't understand why the Oilers would hang onto him considering how little he plays, that it looks like the team is going to miss the playoff, that Bob Nicholson said the franchise wouldn't rush prospects and the Bakersfield Condors have won 12 in a row down in the AHL.
This led Rishaug to suggest that it's so clear Puljujarvi should be sent down, he wonders if promises were made by the organization that perhaps shouldn't have been made.
The one thing Pljujarvi does offer the team is a contract isn't hurting the organization in terms of his cap hit. TSN insider Bob McKenzie said:
I think the best thing anybody could hope for here down the stretch is that the Oilers find a way to alleviate some of the cap crunch for next year. If there's a way to move some contracts, then do so. But I think you've also got be really, really careful in terms of what assets you give up and how significant your moves are in terms of the cost of doing business.
Related: NHL Rumors: Canadiens, Predators, Red Wings, More
Asking Price for Panarin
Matt Porter of the Boston Globe is reporting that the asking price for Artemi Panarin is reportedly a first-round pick, a player and a prospect. If the Columbus Blue Jackets are going to move him they want a king's ransom in return.
The Boston Bruins are interested, as are the Nashville Predators, Tampa Bay Lightning, Toronto Maple Leafs, Calgary Flames, Winnipeg Jets and the New York Islanders.