In today's NHL rumors rundown, the Calgary Flames are being labeled buyers by one NHL insider. What kind of players are they looking for? Meanwhile, the Vancouver Canucks have signed Andrei Kuzmenko. Does that mean a Bo Horvat deal is close?
---
---
The Colorado Avalanche could be looking at Sean Monahan. Finally, are the New Jersey Devils the favorite to land Timo Meier.
Flames Looking to Add Rentals
According to Daily Faceoff's Frank Seravalli, the Calgary Flames will be buyers ahead of the 2023 NHL Trade Deadline and he notes the team has the cap space to "make just about any trade work." He notes their little over $4 million in cap space is enough to avoid needing a third-party broker to help, but there would need to be salary retention on some of the bigger contracts available this season. Depending on Oliver Kylington's status, they could have more.
Seravalli notes:
Here's the thing: With extensions kicking in for Huberdeau, Weegar and Vladar, they likely can't afford to be taking on players with term on their contracts. That means they are more than likely going to be shopping in the rental market, preferably for a winger who can put the puck in the net at a high rate.
As for who the Flames are targeting, he mentions names like Vladimir Tarasenko, James van Riemsdyk, Ivan Barbashev, and Max Domi.
Canucks Ink Kuzmenko, This The End for Horvat?
Andrei Kuzemnko has signed with the Vancouver Canucks. It's a two-year bridge deal worth $5.5 million per season and includes a 13-team (Friedman has it as a 12-team) no-trade clause as part of the extension.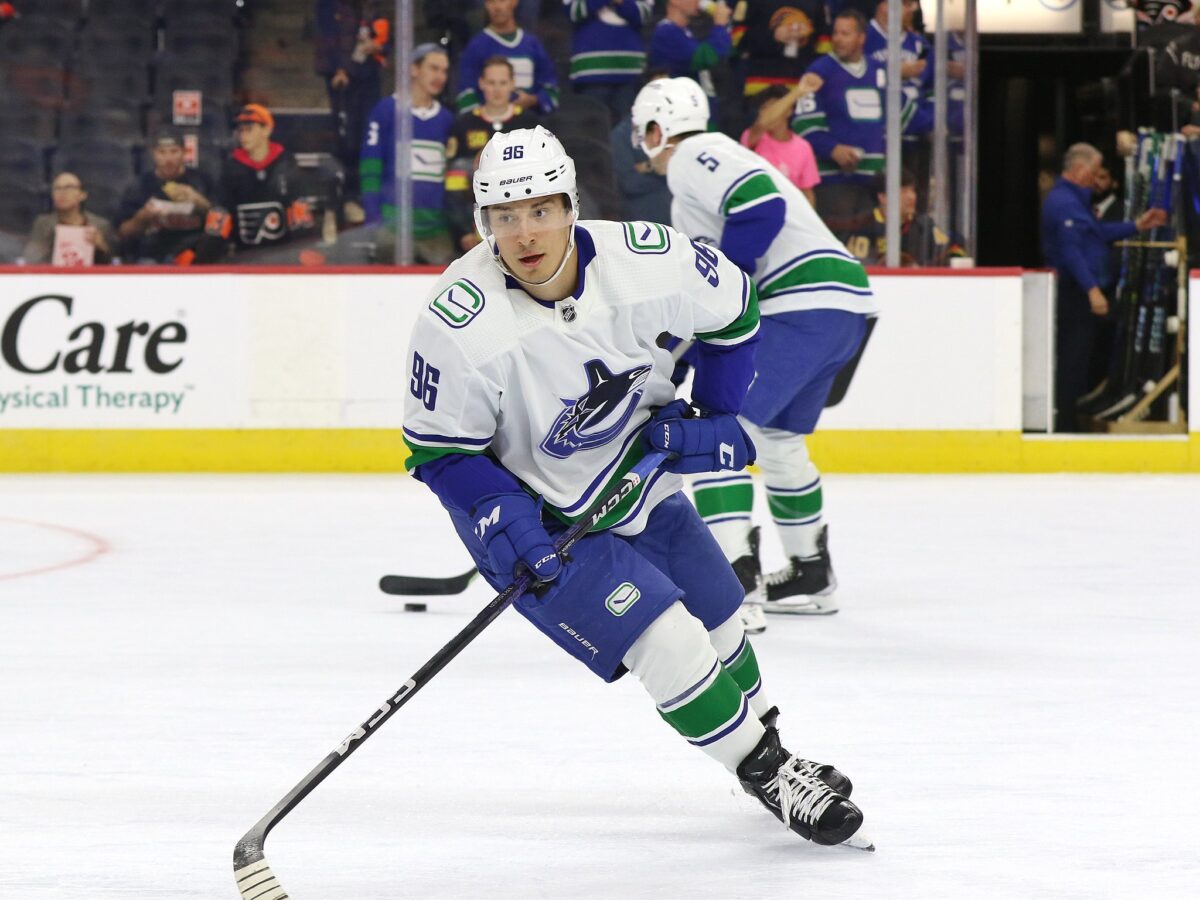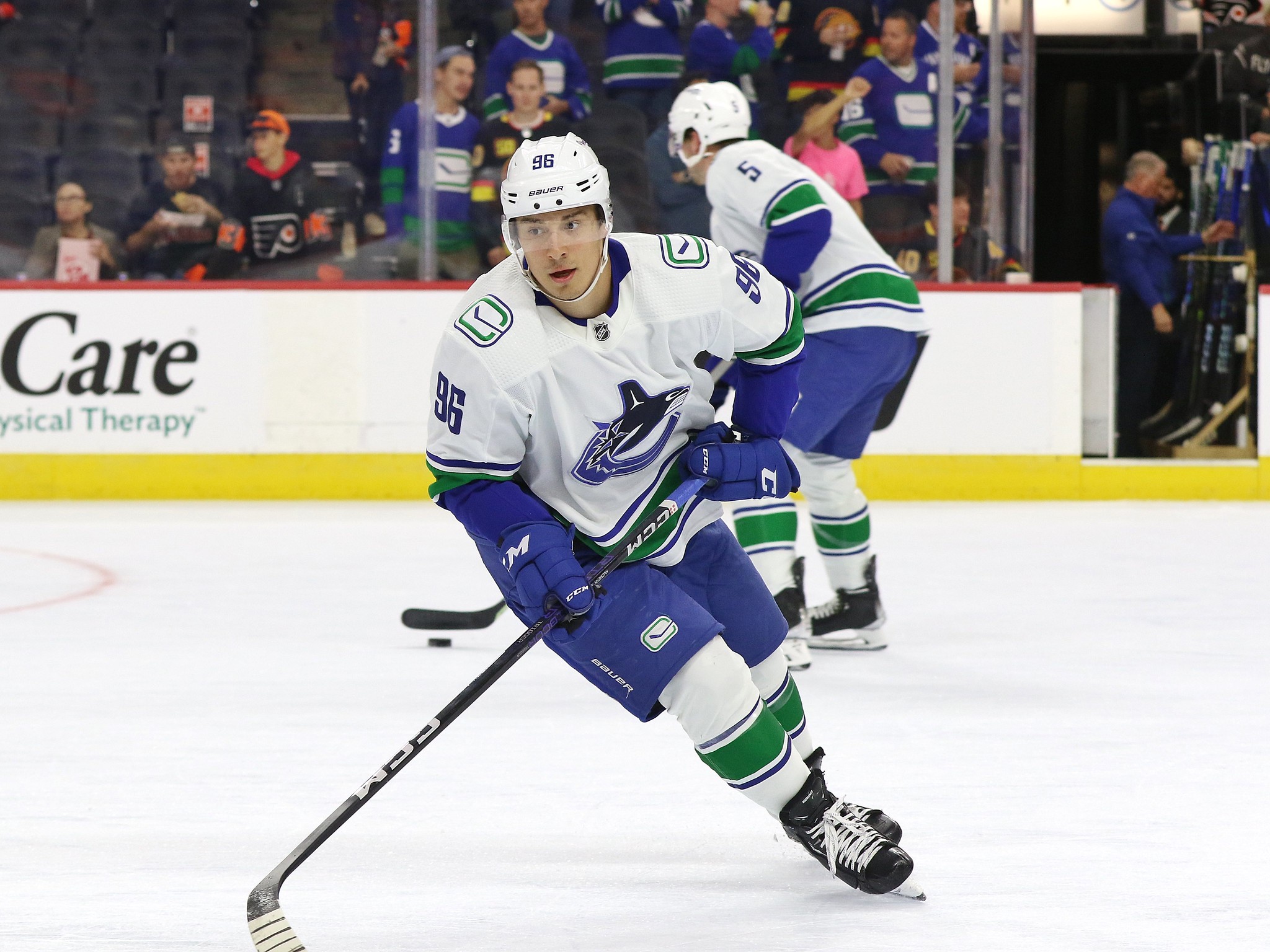 This will open the door now to a Bo Horvat trade as most insiders believe there's little room for both players on the roster with J.T Miller also signed to a long-term deal. We should be hearing news soon that the Canucks will allow other teams to talk about an extension with Horvat ahead of any possible trade.
Thomas Drance says the terms of the deal are fine, but also notes that the Canucks are throwing away a golden opportunity here. He tweeted, "Kuzmenko is good and fun. Contract is fair and fine. And there's also virtually no level of value he can provide the club over the next two seasons that will exceed the opportunity cost incurred by a team in the #Canucks' situation missing a unique opportunity to sell high."
Avalanche Will Be Looking at Sean Monahan
As per TSN Insider Pierre LeBrun, the Colorado Avalanche "is a team to monitor when it comes to Sean Monahan." The NHL insider mentioned during Thursday's Insider Trading that the Avalanche believe Gabriel Landeskog will be back before the playoffs, thus they won't have his cap hit and LTIR to take advantage of. They need a player that doesn't cost a lot, that another team will retain salary on and that will fill a need. Monahan could be that player.
---
Latest News & Highlights
---
LeBrun explains:
"So when it comes to Ryan O'Reilly or Bo Horvat, yes I think the Avs are going to keep tabs on those situations. However, they don't have a lot of future assets, they've spent a lot over the past couple of years to get too serious with [those players]. That's why I think a guy like Monahan makes sense and that's why it's a name I know the Avs have talked about."
Devils Confirm Interest in a Top-Six Winger, Meier Might Be the Guy
LeBrun also noted that he spoke with New Jersey Devils general manager Tom Fitzgerald and it was confirmed that the Devils were looking for a top-six winger. He wouldn't name anyone (can't because of tampering), but LeBrun believes that winger is Timo Meier of the San Jose Sharks.
 
He writes:
Timo Meier would fit exactly what the Devils are looking for. Why? Because Tom Fitzgerald also said that, ideally, if he adds a top-six winger, a player of that calibre, he wants a player that's with the Devils past this year. Not a rental player. Someone he can sign, someone he can keep. I think Meier fits that description and the Devils will certainly investigate that possibility.