In today's NHL rumor rundown, the Toronto Maple Leafs and goaltender Frederik Andersen have decided not to talk contract extension. In Columbus, a huge chunk of players were held off the ice from practice and there's more talk about the most likely landing spots for Pierre-Luc Dubois if the team looks to move him. The New York Islanders are trying to make trades to free up space, and there are some names mysteriously away from Chicago Blackhawks camp.
Maple Leafs and Andersen Not Talking Extension
As per Pierre LeBrun and his recent spot on TSN Insider Trading, the Toronto Maple Leafs and goaltender Frederik Andersen won't be working on a contract extension during the 2020-21 season.
LeBrun says, "It is my understanding that the two sides have not talked about his contract since July, so it's been quite a while and crickets since then." He then tells Leafs fans that this isn't a cause for concern as both sides are comfortable leaving it for now.
"Of note, Freddie Andersen's agent, it's Claude Lemieux and his track record, normally, is not to negotiate during the season for a client of his that's a pending UFA. He thinks it's a distraction."
He says is the Leafs come to Lemieux with an offer Andersen might be excited about, things could change, but for now, he'll play out the season before signing anything else.
Related: Maple Leafs News & Rumors: Matthews, Engvall, Thornton & More
Montreal Among Possible Landing Spots for Dubois
During the same Insider Trading video, LeBrun noted that there were five teams that fans should watch for if they're interested in the Pierre-Luc Dubois trade drama coming out of Columbus. He named the Los Angeles Kings, Anaheim Ducks, Montreal Canadiens, Winnipeg Jets and New York Rangers.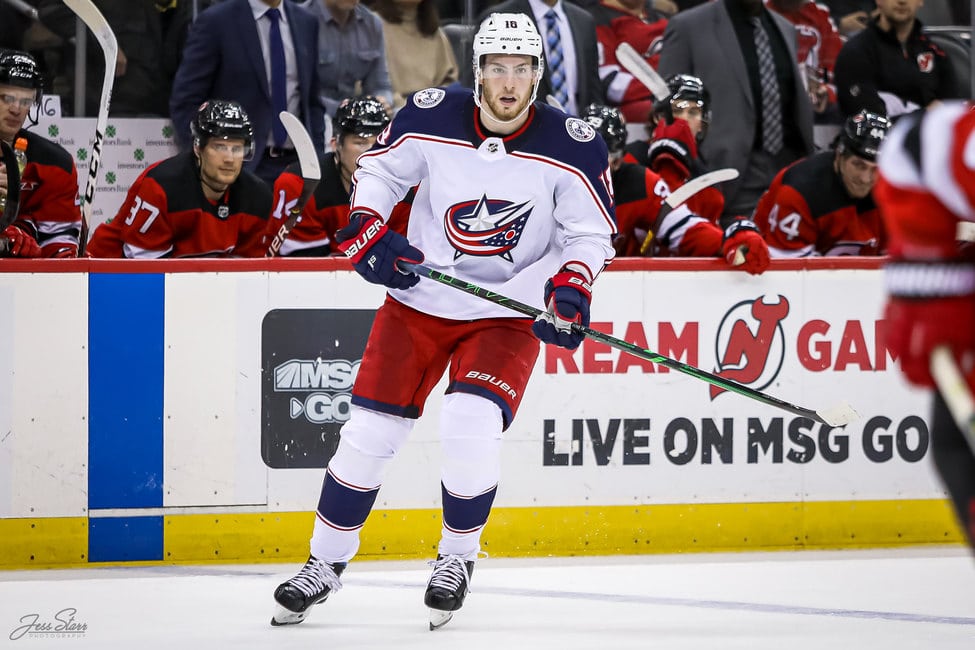 In all cases, he noted it would take young assets coming back the other way and in the case of the Montreal Canadiens, LeBrun said that the reason they are in this group is because GM Marc Bergevin has a track record of keeping an eye on deals like this. His guess is that if an opportunity pops up, Bergevin wants to be ready to strike.
He also said the Canadiens like what they did this offseason and the rumors of a Winnipeg Jets swap of Patrik Laine for Dubois are floating around, but he's not sure it's a likely scenario that will play out.
Blue Jackets Players Held Out of Practice
Blue Jackets reporter Aaron Portzline mentioned that as few as 13 players projected to be in the Blue Jackets starting lineup — nine forwards, four defensemen — were held off the ice today for practice. The reason is out of an abundance of caution for safety protocols, but not much more has been said. Portzline has added, "do not assume anything regarding positives tests or exposures."
Among the players missing were forwards: Emil Bemstrom, Oliver Bjorkstrand, Max Domi, Nick Foligno, Nathan Gerbe, Liam Foudy, Mikhail Grigorenko, Boone Jenner, Mikko Koivu, Eric Robinson, Alexandre Texier. From the blue line: Vladislav Gavrikov, Seth Jones, David Savard, Andrew Peeke, Michael Del Zotto.
Head coach John Tortorella was informed this morning by head athletic trainer Mike Vogt that the players would not be available to practice. He's not sure if they'll be available for next Thursday's regular-season opening in Nashville.
Related: 4 Bold Bruins Predictions for the 2020-21 Season
Blackhawks Missing Practice
According to beat reporter John Dietz for the Daily Herald, Brent Seabrook has missed his fourth day of Blackhawks training camp. Defenseman Nikita Zadorov has also now missed two days and newly signed center Carl Soderberg has yet to make an appearance.
There are no details as to why these players have been absent.
Islanders Trying to Trade "Multiple" Players
According to a report from David Pagnotta of The Fourth Period, the New York Islanders are shopping multiple players in an effort to clear salary cap space.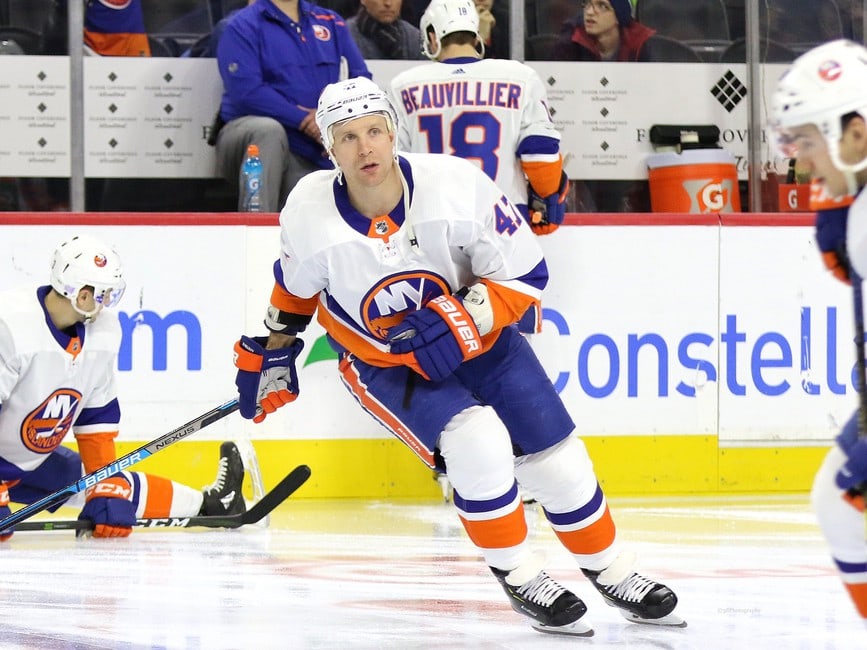 He writes:
As the NYI/Barzal negotiations continue, multiple sources tell me the Isles are engaged in trade talks to stay cap compliant. One source said the NYI are "shopping multiple players" — aside from Hickey, I'm told Komarov is one of them (again). Don't think a deal is close, yet.
Komarov makes the most sense in a deal because of where he slots on the team and how much money he's being paid. He also represents one of the harder contracts to move in a deal. A sweetener would need to be added and Pagnotta suggests the Detroit Red Wings or LA Kings might be willing if the right offer is available.
Devils Lose Corey Crawford for Personal Reasons
After signing with the team in free agency, the New Jersey Devils announced on Friday that goaltender Corey Crawford has taken an indefinite leave of absence from the club for personal reasons.
It is not clear what the issue is and that wasn't announced, so we won't begin to speculate. All we can say is we hope Crawford is ok and is able to deal with whatever issue is forcing him out of the lineup and away from his new team.
---
---
Catch up on all the latest NHL Rumors