The 2005 NHL Entry Draft is most known for being the Sidney Crosby draft. As one of the most anticipated prospects in NHL history, Crosby was a solid lock for first overall. But the 2005 draft is often overlooked for how many future stars would come out of it. Players like Anze Kopitar, T.J. Oshie, Marc-Edouard Vlasic, Keith Yandle, Carey Price, and Johnathan Quick would all come out of this draft, and that is only mentioning the top guys.
On the flip side, while every draft has their duds, this one seems to have a disproportionate amount. Almost half of the players in the first round alone failed to play at least 300 games in the NHL. But this draft also seems to be a bit cursed. Many of the players that did make it to the NHL had their careers cut short by injuries, including most of the players below, and even Crosby has had notable concussion issues. On top of the injuries, Devon Setoguchi's career was derailed by addiction, and then there was the horrible tragedy that was the death of 21-year-old Vancouver Canucks prospect Luc Bourdon.
Related: Luc Bourdon Remembered
Despite their short NHL careers, the following five players should at least ring a bell in your mind for their brief impact on the league. While they may not have left quite the impact of a Crosby or a Kopitar, it is always worthwhile to look back on the forgotten names of the past and remember their contributions to where we are now.
Gilbert Brule: Blue Jackets, 6th Overall
When you discuss high draft picks that did not live up to their potential, often times the stories range from unlucky to tragic. Brule's selection at sixth overall is just one of many whose story is more complicated than a lack of ability or effort. Brule was a hyped prospect, drafted after two seasons with the Vancouver Giants of the WHL, where he collected 147 points in 137 games. He was originally touted as an offensively gifted center with a physical side, despite standing under six feet tall.
However, neither his offensive side nor his physical side developed to the NHL level after being picked by the Blue Jackets. He suffered two huge injuries his rookie year, limiting him to only seven games. In his sophomore year, he was limited to bottom six playing time, ending with 19 points in 78 games.
After being traded to the Edmonton Oilers in the 2008 offseason, Brule managed his best season in 2009-10, scoring 37 points in 65 games. Unfortunately, he trailed off the next season, had two brief stints with the Arizona Coyotes, and retired from the NHL in 2014. His demise in North America is often attributed to his numerous injuries as well as a complicated relationship with his father and bouts of depression.
Related: 5 Biggest Busts in NHL Draft History — 2000 to 2010
Since then, Brule has spent his time playing in the KHL as a reliable scorer. He claims his retirement from the NHL reinvigorated his passion for hockey, and playing in Russia has allowed him to find a more important role on the ice. Now with Kunlun Red Star in Beijing, Brule's success overseas found him on the 2018 Canadian Olympic Hockey roster, posting three points in five games on his way to a bronze medal.
Jack Skille: Blackhawks, 7th Overall
Skille is actually the most experienced NHL player on this list, having played 368 games with five different teams. After winning an NCAA Championship in 2006, the hard-nosed winger spent most of his first three professional seasons in the AHL before earning a full season in 2010-11, during which he was traded from the Blackhawks to the Florida Panthers. After three seasons with the Panthers, and then two with the Blue Jackets, he was teetering on the edge of leaving for Europe in back-to-back offseasons.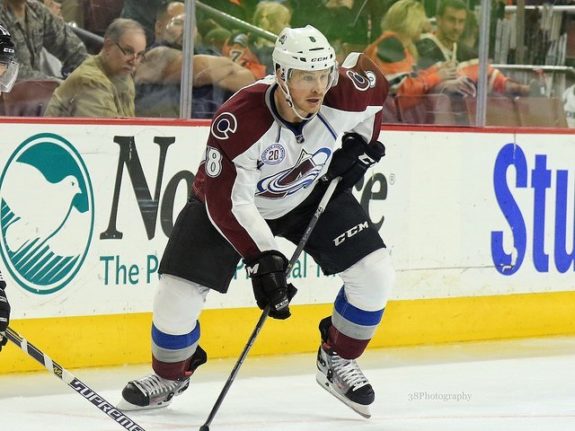 During both summers of 2016 and 2017, it took last-minute professional tryout agreements from the Colorado Avalanche and Vancouver Canucks, respectively, to keep Skille in the NHL. Unfortunately, he ran out of options this past offseason, having to sign with Minsk Dynamo of the KHL. His first year in Belarus saw him post 25 points in 41 games.
Related: 2012 NHL Draft Top 10 — Where Are They Now?
Skille was never able to break out at the NHL level, but has proven on multiple teams to be a reliable depth forward in the league. We will never see the big winger back in North America, though, considering the focus on speed and youth in today's game. Skille is playing in his fourth season in Europe..
Brian Lee: Senators, 9th Overall
Projected to be the sixth best defenseman in the 2005 draft, the Senators took Lee at ninth overall, despite Jack Johnson being the only defenseman off the board. Not that selecting Lee over some of the others would have benefited the Senators — Lee actually had more games played than both his projected superiors Ryan Parent and Matt Lashoff combined. Lee was named the 2005 "Mr. Hockey" in Minnesota after his senior year of high school before committing to the University of North Dakota.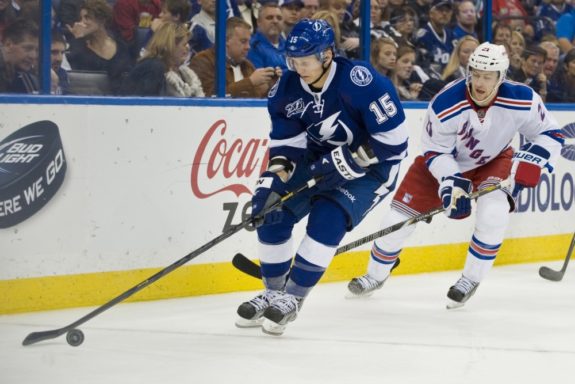 Upon being drafted by the Senators, Lee spent three seasons bouncing between the NHL and AHL, never gaining a foothold on the main roster. After being traded in 2012 to the Tampa Bay Lightning, he found himself in the AHL once again, where he suffered a devastating knee injury that would end his career.
While he was offered tryouts by a few teams in 2014, his deteriorating knee cartilage meant pushing any further would end up causing serious medical issues down the line. Lee decided, instead, to retire from professional hockey, returning to UND to finish his degree. He now spends his time as an assistant head coach with the division three women's hockey team at Concordia College and helps run youth hockey clinics in his hometown of Moorehead, Minnesota.
Michael Sauer: Rangers, 40th Overall
Yet another career cut short due to injury, Sauer's is perhaps the saddest. After spending his first three professional seasons with the Hartford Wolf Pack of the AHL, Sauer got his first extended look in the NHL during the 2010-11 season, where he played 76 games and ended with 15 points. Going into his second full NHL season at only 24-years old, Sauer was looking like he could develop into a steady top-four role with the Rangers. Then he ended up on the wrong end of this Dion Phaneuf hit near the boards.
Sauer would receive a concussion on that hit and would never step foot in an NHL game again. He would be placed on long-term injury reserve by the Rangers until his contract expired in 2013, when he was still feeling residual effects from the hit. To make matters worse, Sauer was the third brother in his family to retire from pro sports due to concussion problems. Were it not for this unlucky hit, one that would still be clean even in today's NHL, Sauer would not be a forgotten player from the 2005 draft, but would hopefully still be playing to this day.
Guillaume Latendresse: Canadiens, 45th Overall
Latendresse is another interesting case of injuries impacting a career. After three seasons in the QMJHL, where he put up 210 points in 169 games, Latendresse was given a spot on the Canadiens roster at only 19 years of age. In the midst of his fourth season with the Canadiens he was traded to the Minnesota Wild, where he would have his best season yet, ending with 27 goals and 40 points in 78 games. From there, things began to go downhill.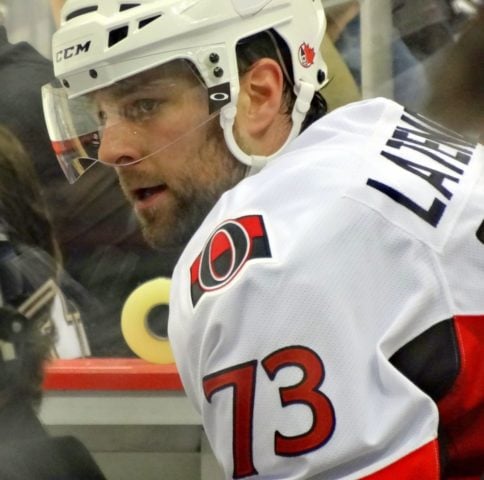 Latendresse began pilling up injuries with Minnesota. Over the course of two seasons, he played a total of 27 games due to recurring hip problems and numerous concussion issues. He managed one more season in the NHL with the Ottawa Senators, playing only 27 games before leaving for a 12-game stint in the Swiss league and retiring. He has since given multiple interviews, all in French, about the severity of his concussion problems even years out of the league. Concern over his future health from sustaining any more head injuries caused Latendresse to retire from hockey in 2014 at the age of 26.
Related: Concussions in Hockey — A Personal Account
After his retirement, Latendresse joined the French-Canadian sports channel RDS as an analyst, where he remains to this day. He also took a head coaching job with the Charles-Lemoyne Riverains, a AAA midget hockey team, for four seasons before stepping down this past March. While Latendresse seemed to have lost passion for playing the game of hockey with his collection of injuries, he clearly has not lost passion for being involved in the sport as he continues to remain in the world of hockey through various ways.
Honorable Mentions: Matt D'Agostini, Nicklas Bergfors, Mark Fraser