In today's NHL rumors rundown, are the Detroit Red Wings interested in Alex DeBrincat? Meanwhile, did the Ottawa Senators lose a serious bidder because they are dragging out the sale of the team too long? The New Jersey Devils traded Damon Severson, but he might not be the only defenseman the team loses. Finally, is Milan Lucic looking at the Vancouver Canucks in free agency?
Red Wings Might Be Interested in Alex DeBrincat
The Athletic's Pierre LeBrun has linked forward Alex DeBrincat to the Red Wings as a trade target after the forward's agent reportedly provided the Ottawa Senators with a list of teams he'd approve a trade to. He noted in a recent article:
"I don't know for sure which teams are on DeBrincat's list, but I would bet it includes the likes of Nashville, Vegas and Dallas. (Everyone wants to play in Vegas!) And I wonder about a team like Detroit. It wouldn't surprise me if the Red Wings would be of interest to DeBrincat."

source – 'LeBrun rumblings: Gavrikov gets NHL trade market rolling, Dubois wants out, DeBrincat's list of teams and more' – Pierre LeBrun, The Athletic (from ' 6/7/23)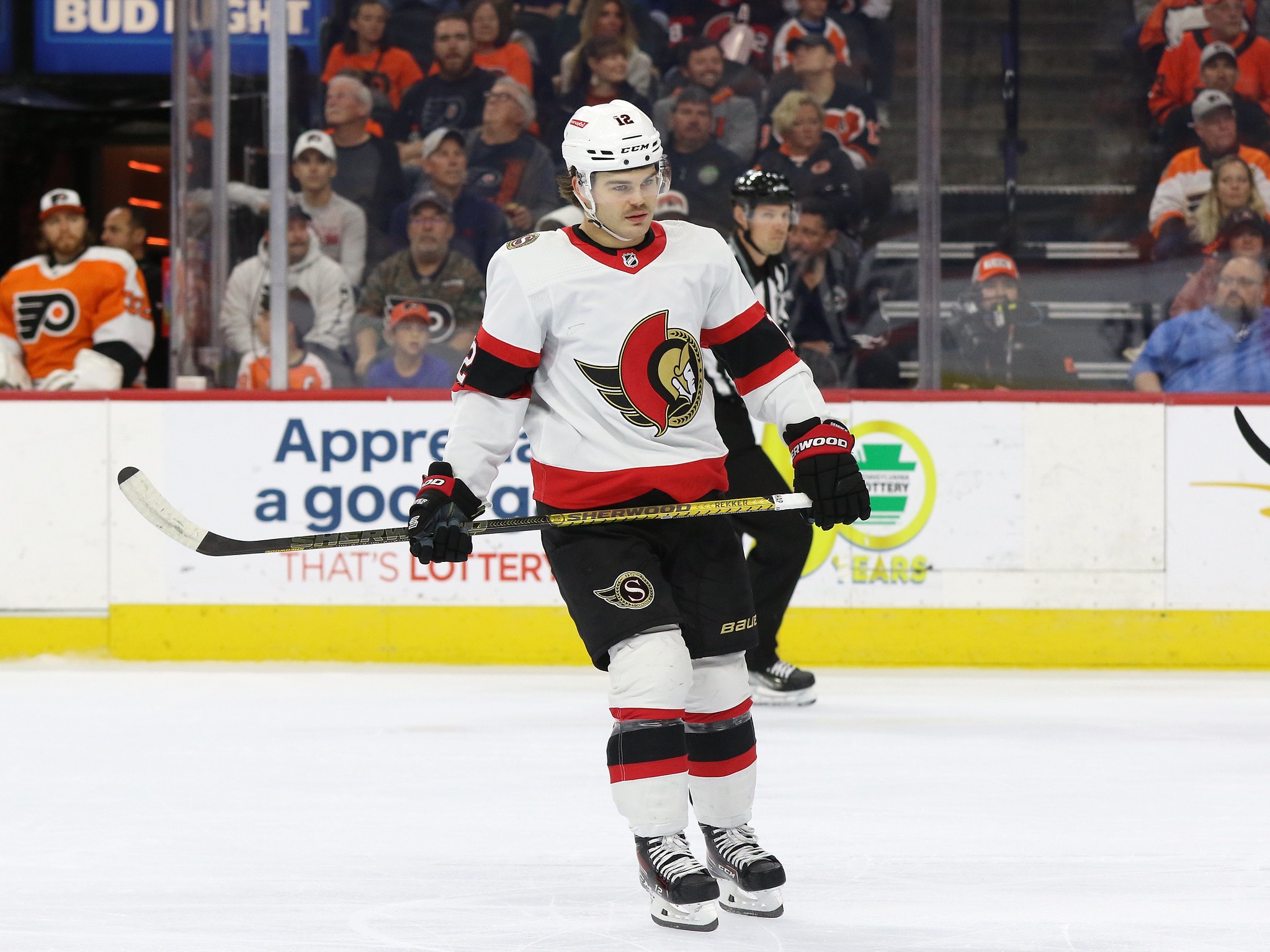 Meanwhile, Elliotte Friedman noted in his latest 32 Thoughts podcast, "My guess here, this is purely a guess, I was sitting down today and I was going over some of these teams and I was saying, where's the deal that could be made? I'm watching Detroit, I'm not saying he is going to end up in Detroit but that's the team I am watching." He adds, "Detroit can make this deal, even if it's more, I don't know "future-y" or some of the other things that Detroit has, it still allows Ottawa to do other things, creates space for Ottawa to do things".
Senators Lose Big Bidder
According to Bruce Garrioch of the Ottawa Sun, Toronto billionaire Steve Apostolopoulos will no longer take part in the process to potentially buy the team. He had a fully-financed bid rumored to be over $1 billion but has pulled out of the running, leaving only two serious bidders.
---
Latest News & Highlight
---
Garrioch writes that bidders have become frustrated by the length of time it is taking to get a deal done. Ryan Reynolds' Remington Group walked away last month over similar issues. Garrioch notes:
That means it's either going to be Andlauer or the Kimels that will take control of this franchise and neither group has submitted a $1-billion bid for the Senators. A league source told this newspaper this news vaults Andlauer into the pole position with the Kimel family still solidly in the mix and pushing hard to make a deal to buy the Senators. A report a week ago indicated the Kimel family had pulled out, but Postmedia confirmed that wasn't the case.

source – 'GARRIOCH: Presumptive top bidder for Ottawa Senators walks away in frustration' – Bruce Garrioch – Ottawa Sun – 06/09/2023
How the Damon Severson Deal Went Down
Pierre LeBrun tweeted that the Devils would have done a short-term deal with Damon Severson but the player's camp led by agent Jason Davidson was consistently relaying to the organization for over a year that the defenseman wanted an eight-year commitment. The Devils were never going to do that and Severson got it in Columbus. LBurn says the Devils gave the agent permission Tuesday to negotiate a contract with the Blue Jackets and they got it done the night before the trade.
Related: Tension Mounts as Matthews Rumored Deal Jams Up Maple Leafs
Severson might not be the only Devils' defenseman on the way out the door. Ryan Graves seems to think there might not be room for him on the roster and the pending UFA's agent, Allain Roy, noted to James Nichols of New Jersey Hockey Now, "They need to figure out if they would have room and a lot will need to happen before they know."
The emergence of Luke Hughes and Simon Nemec may make Graves expendable.
Lucic Will Consider Canucks If They Offer Him a Deal
When asked if he would be looking at the Vancouver Canucks in free agency, Milan Lucic confirmed that he would, but also said he hasn't really given much thought to what his next steps will be in the NHL. Speaking with the Donnie & Dhali Show, he said he's been focused on the World Championships.

But, he's starting to consider his options now and said he wants to go somewhere and play that he thinks will be fun. "To me, a lot of that will go into my decision as a UFA. First off, I have to see what my options are and go from there." He added, "Obviously, I've said this before and I'll say it again. It's always a dream for a hometown boy to play for his hometown team. So, would definitely listen to what they have to say if they came calling."