In today's rumor rundown, talk surrounds the Ottawa Senators, especially when it comes to Mike Hoffman and Erik Karlsson. There are also questions as to what it means that Auston Matthews has switched agents and how that affects his future contract and as many as a dozen teams are interested in Carolina Hurricanes' forward Jeff Skinner. The Edmonton Oilers are in the rumor mill again and there is talk about the Nashville Predators moving P.K. Subban.
Here are your rumors for June 7, 2018.
Mike Hoffman on Move at NHL Draft?
Darren Dreger on TSN's Insider Trading said that the Senators could and potentially will trade Mike Hoffman at the NHL Entry Draft. The offers are not yet strong enough to pull the trigger but GM Pierre Dorion is getting them and "there's a strong market for him and there's been a strong market for him, but it's much stronger now that there's more flexibility."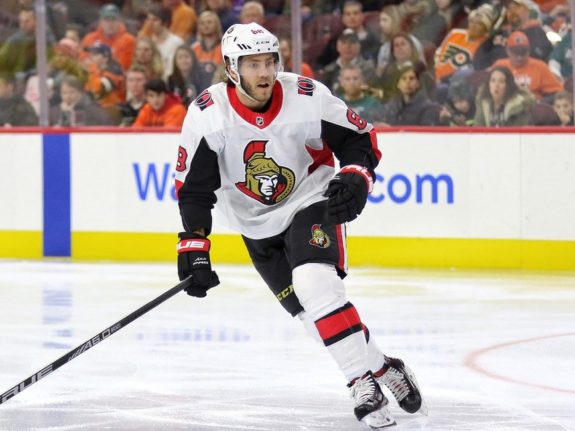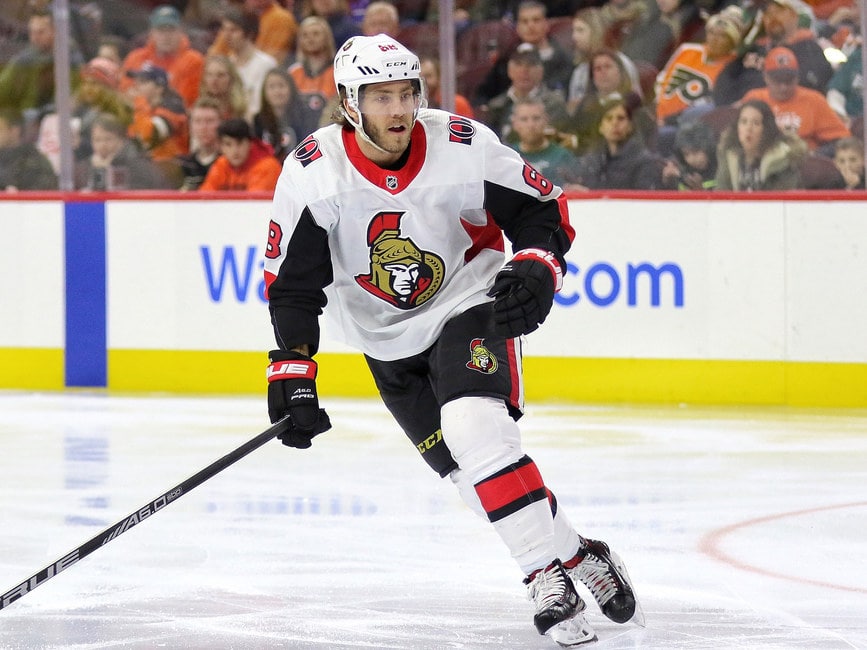 "I think that the interest has been significant dating back to the turn of the year, January 1. It was significant right up to the trade deadline. But as we predicted on February 26, when you've got valuable players like this obviously the expected rate of return is going to be high. And in-season, sometimes it's just too difficult to break up your roster or give up the pieces that are needed to acquire a player like that. There is more flexibility in the system right now, both in dollars and in prospects and in players."
The belief is that one team may step up and offer multiple assets.
The same belief is not quite there for Erik Karlsson. Karlsson is a player many teams would be interested in and be willing to part with multiple pieces to acquire but the Senators are not actively looking to trade him despite some rumors that have popped up to the contrary. Dreger does suggest that it will be difficult to resist some of the trade offers made so this is a situation to keep an eye on. He explains there is some urgency from the Ottawa Senators side to get a new deal and depending on what Karlsson's camp is asking for, it could be too rich for the Senators.
Related: NHL Rumors: Tavares, Trouba, More
Auston Matthews Switching Agencies Means What?
Bob McKenzie said on TSN's Insider Trading said that Auston Matthews leaving CAA for the Orr-Wasserman group probably won't play a major factor in what his next deal looks like. Regardless of the agency representing Matthews, the money was bound to be close but that the Matthew's family just felt more comfortable with Jeff Jackson and Judd Moldaver of Orr-Wasserman who worked together on Connor McDavid's extension.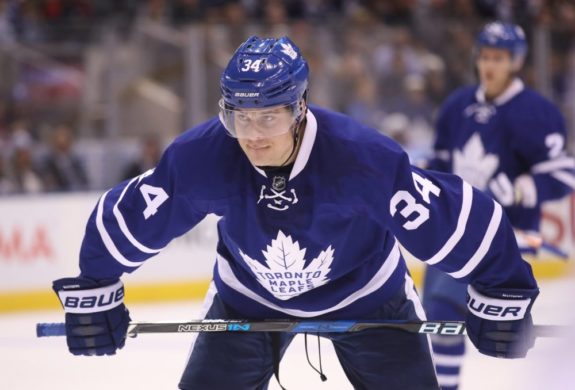 Elliotte Friedman said, "It is a little inside baseball, but: Judd Moldaver, who worked closely with Auston Matthews, moved to Orr Hockey/Wasserman, which just joined forces. Matthews is going with him. Too early to say what that will mean for negotiations with TOR…"
Related: NHL Rumors: O'Reilly, Hanifin, Skinner, More
Teams Interested in Jeff Skinner
Pierre LeBrun on TSN's Insider Trading said around 12 teams have contacted the Hurricanes about Jeff Skinner. "The Carolina Hurricanes asked for a first-round pick and a prospect for Skinner, but in the meantime, they're also listening on defenceman Justin Faulk and to some degree, young defenceman Noah Hanifin."
Carolina has been rumored for some time to be a team to watch this offseason as the management changes might reflect a desire to make player changes as well. Skinner has considerable value and there would be a number of teams happy to take him off the Hurricanes hands. It will be about the value the club can get back that will dictate where he goes.
Skinner does also have a no-move clause so he will have some say here.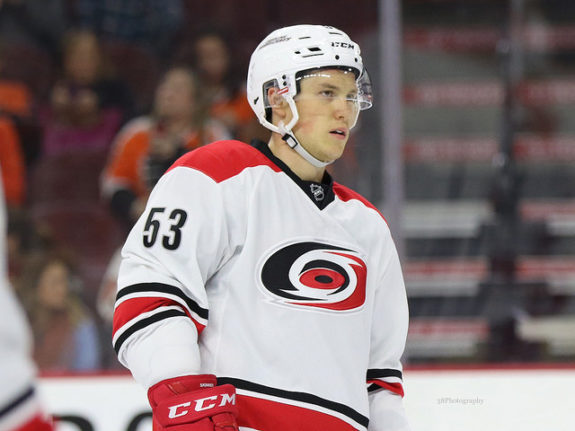 Oscar Klefbom on the Move?
Oilers' insider Bob Stauffer hinted at the Edmonton Oilers potentially not making a big splash in free agency but that the club might look to move a veteran with term for another contract that fills a need. Most have speculated the person Stauffer was referring to is Oscar Klfbom since Milan Lucic's contract will be difficult to move.
Klefbom has a great contract and could be a top-two defenseman for the team this season. Fans in Edmonton are under the belief that if GM Peter Chiarelli does move Klefbom, it would be another mistake in a long line of one-for-one trade gaffs over the past few seasons. The Oilers would really have to get something valuable back to have fans feel ok with this trade.
Subban In the News Again
TSN's Frank Seravalli published a list of his top-25 possible trade bait players and P.K. Subban was listed at No. 10. It will be interesting to see if the Predators look to move a very valuable defender but the money they have to allocate for some other contracts make it possible Subban is the odd man out in their blue line corps.