In today's Rumor Rundown we look at the fallout from the Vegas Golden Knights nearly-golden run and what that means for some very big-name free agents who want to stay but are going to need to be paid well to do so. Will the team also go big-game hunting in the offseason since the new NHL Expansion Draft rules don't apply to them?
There is speculation on the status of contract negotiations between the Washington Capitals and defenseman John Carlson and someone close to the Ottawa Senators believes the team may have no choice but to trade their best player.
On James Neal and David Perron
Vegas reporter David Schoen spoke with pending unrestricted free agent James Neal who expressed interest in staying with the Golden Knights franchise. He said,  "I love it here. I thought we had a great thing going here. I want to win. So close. We have a great group of guys here, so I hope things can work out." In a second tweet, Neal told Schoen, "I want to be part of a great team. I want to have fun coming to the rink every day. I got that here, so, whatever it takes, hopefully, we can work something out."
That's great news for the Golden Knights and Neal getting something done with the club sounds a lot more promising than David Perron who wants to stay but it looks like money is going to play a larger factor in his negotiations.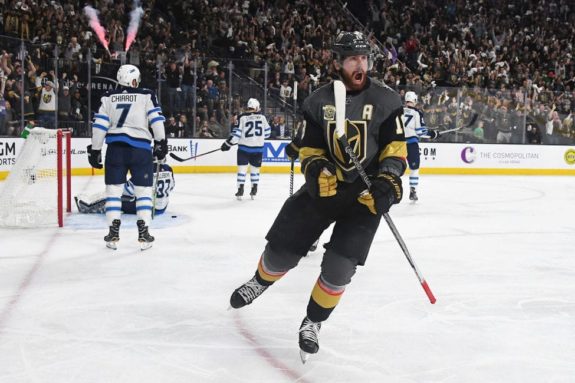 On Perron, David Schoen tweeted,"We had a good conversation throughout the year. Didn't get to a result, but I appreciate how much they want me to stay here, too. We'll see how it goes. That's the business side of things. … I want to be a part of this group again, for sure." While those comments didn't sound definitive that Perron and the franchise would work something out, he did tell Jesse Granger of the Las Vegas Sun, "I love it here and I want to stay."
Many believe that if the Golden Knights can't come to terms on one or both of these players all hope is not lost. Because the Golden Knights are protected from having to expose players in the upcoming NHL Expansion Draft to the Seattle franchise, they can go out and spend in free agency knowing that anyone they sign is protected. Bob McKenzie was on TSN 1260 talking about how they can use their salary cap space and go "big game hunting". That means to watch for a connection between the Golden Knights and players like John Tavares, John Carlson, and Erik Karlsson. McKenzie said, "So I think they're wide open for business. I think they're going to be aggressive and use the tools that they've got right now and the basis of the year that they had to not behave like an expansion franchise and get in on all of the big boys if they can."
Related: NHL Rumors: Blues Looking to Spend, Hartnell, Lucic, More
John Carlson Won't Be Easy
McKenzie also suggested the Capitals are going to try and re-sign Carlson but it's not going to be simple. Looking around the league at what the value is on certain defenders, Carlson knows he's an $8-million player and that may be too rich for the Capitals blood. "… the money Oliver Ekman-Larsson has got on the table from Arizona right now – eight years, $8.25 million – I think the John Carlson meter probably hit the $8 million mark in these playoffs," McKenzie explained.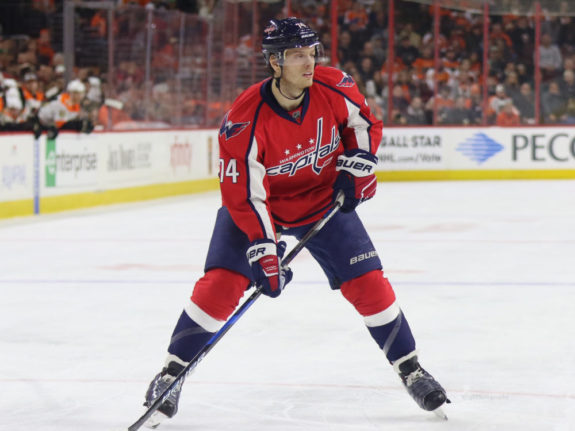 I think McKenzie might underestimate how badly the Capitals need Carlson. For $8 million, they'll find a way to fit that deal in and move pieces around if they need to. McKenzie did admit, "But the cap is going up and where there's a will there's always a way. So it's too soon to say that they'll just have to absolutely let him go and cash in somewhere else. He does like it in Washington, and he'd like to stay. But the question is how much of a discount is he prepared to take."
Related: NHL Rumors: Klefbom, Hoffman, Matthews, More
Might Ottawa be Forced to Move Karlsson?
The Ottawa Sun's Don Brennan also believes the Senators could have no choice but to trade Erik Karlsson. The thinking is that Karlsson will turn down the offer from the Senators on July 1, so the team needs to get what assets they can for him knowing they need to think beyond this coming season. They could wait for next season's trade deadline but the feeling is why not start the rebuilding process right away? The Vegas Golden Knights are ready to pounce if that happens and they tried to acquire Karlsson at the trade deadline.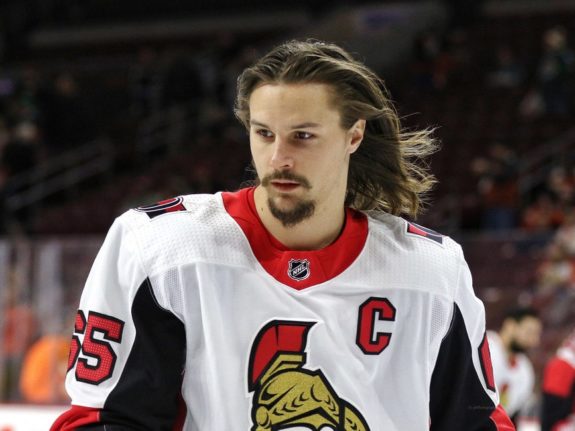 If true, that means Karlsson's name is being added to the existing list in Ottawa that already included winger Mike Hoffman. It sounds like Dorion has been shopping Hoffman for weeks and that the return has not been good which is why there isn't much noise on that front. There is speculation the Edmonton Oilers have some interest and they are actively trying to move Milan Lucic. Is there a fit somewhere there?
If both Karlsson and Hoffman are moved, there is speculation that Matt Duchene might be concerned about his future and with only one year left on his contract, that becomes a question for the franchise as well.