In today's NHL rumors rundown, Elliotte Friedman's recent 31 Thoughts article came out with some interesting tidbits on some teams that might be looking to make a move before the NHL Trade Deadline. What are the Toronto Maple Leafs, Detroit Red Wings, Winnipeg Jets and Vancouver Canucks planning to do in the next couple of weeks? Meanwhile, The Fourth Period looked at the Nashville Predators situation with Filip Forsberg and a number of different outlets have linked the Edmonton Oilers to a few players in the past couple of days.
Maple Leafs to Make Move in Next Two Weeks
Friedman believes it wouldn't be surprising if the Maple Leafs made a move within the next 14 days. Noting that GM Kyle Dubas will want to minimize the impact any quarantine could have on whatever player the team acquires from the United States, the NHL insider connected the Leafs to Mattias Ekholm, Filip Forsberg, Mikael Granlund, Eric Staal and Marc Staal.
Recent chatter suggests the Leafs are looking for a top-six forward and Forsberg would certainly fit there, but Nashville Predators GM David Poile said in a recent interview expects he'll not move the winger. He noted, "Forsberg isn't "going to be a guy that we have interest in trading any time soon."
But, Will Forsberg Move in the Offseason?
Outside of the fact Poile seems to like having Forsberg on his roster, the winger's $6 million per season contract for one additional season after this is one could be hard to move. It's not that teams wouldn't want the forward, but fitting him in and committing to another season with him rules out a ton of potential suitors.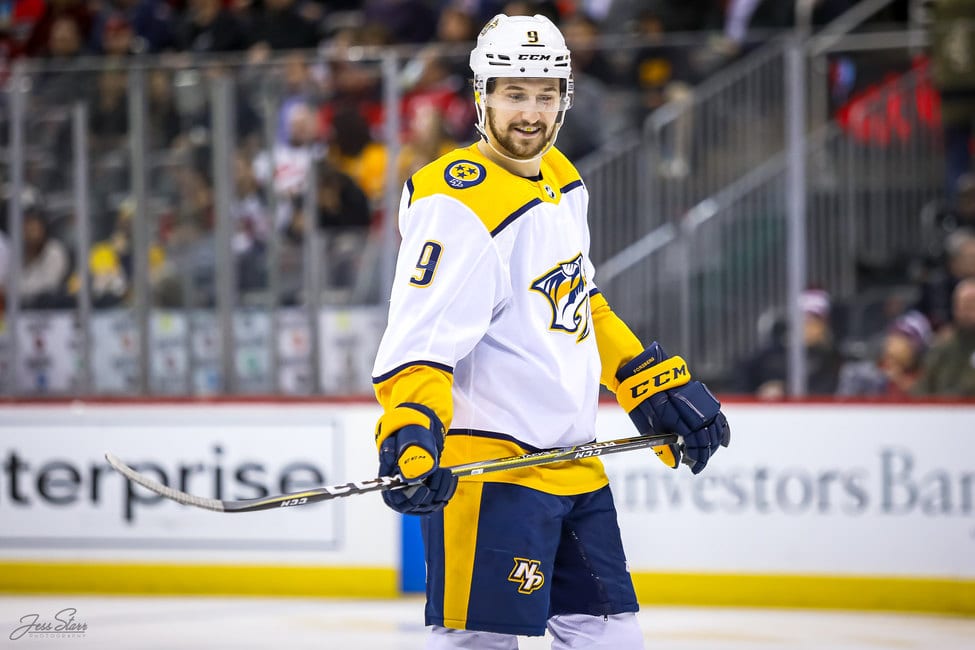 Forsberg may be an offseason move for a team that is looking to add a veteran with a history of scoring. The Fourth Period noted that several teams have checked in on Forsberg. Beyond the Maple Leafs, the Philadelphia Flyers, Carolina Hurricanes and Montreal Canadiens have kicked tires. The publication notes: "talks could be revisited in the future – or whenever a team peaks Poile's interest."
Instead, the Predators are listening to offers on a number of other players. We previously mentioned Ekholm and Granlund, but there's also Viktor Arvidsson, Calle Jarnkrok, Ryan Johansen, and Erik Haula.
Red Wings Won't Move Larkin
Friedman believes the Red Wings are willing to entertain offers on almost anyone but not captain Dylan Larkin. The names most often floating around when it comes to Detroit are Marc Staal, Luke Glendenning, and Bobby Ryan.
Canucks Taking Calls on Tyler Motte, Unlikely to Move Schmidt
Friedman also notes that there's interest in Canucks forward Tyler Motte, who played well in last year's playoffs and teams believe could play well again. He's got six points in 15 games this season and is currently on LTIR. GM Jim Benning could be in a position to land a good asset in return since power forwards are in high demand and Motte's deal — $1.225 million price tag this season and next — is affordable.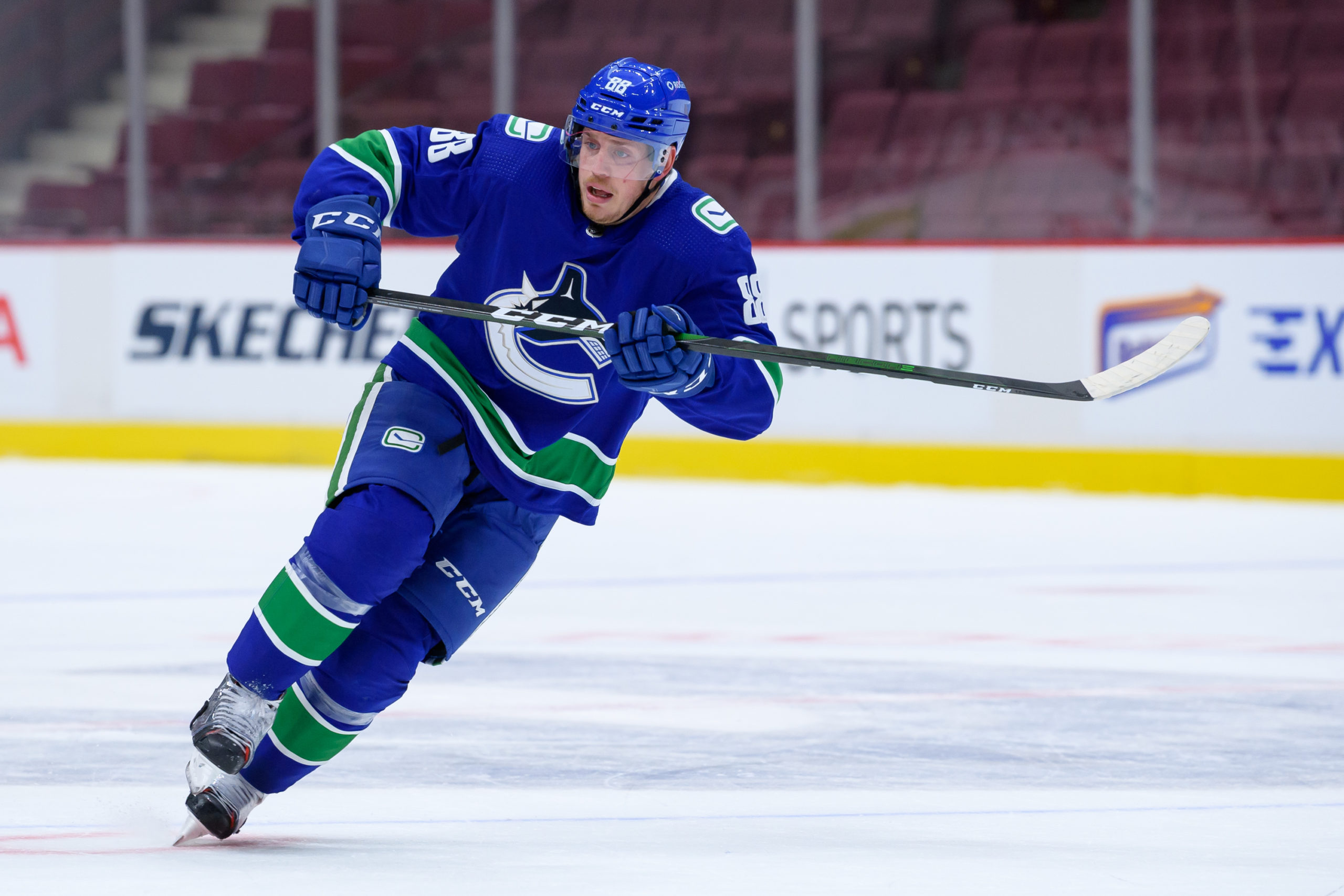 Friedman believes the Canucks have also been asked about the availability of defenseman Nate Schmidt but the NHL insider doesn't believe there's much to those rumors. The combination of how valued Schmidt is to the Canucks, plus his $5.95 million per season deal that is signed through 2024-25 makes him a much less likely trade candidate. He also has 10-team no-trade condition as part of his contract.
Related: Oilers Connected to Three Different Trade Targets In Past 24 Hours
Oilers Linked to Three Players
The Oilers are being connected to three potential trade targets already this week and we go into more detail on each here. Jake Debrusk, Elvis Merzlikins and Eric Staal are all options the Oilers might want to consider, even though the money situation is tight for GM Ken Holland.
While the team would like to be a buyer this season, the Oilers have no cap space to work with. That means any trade that gets made has to be a money-for-money deal and those aren't the easiest deals to make in this current NHL landscape. Staal makes the most sense but there will be other teams interested and Merzlikins is likely not an option the Oilers would consider this season, looking more towards the offseason when their current goaltending issues are addressed.
Jets Looking At Travis Hamonic?
Friedman notes the Jets might be trying to land a blueliner before the deadline and links the team to Mattias Ekholm. He also admits the price could be too high and suggests Travis Hamonic might be a better option. If the Canucks become sellers, dealing with Vancouver removes a lengthy quarantine concern.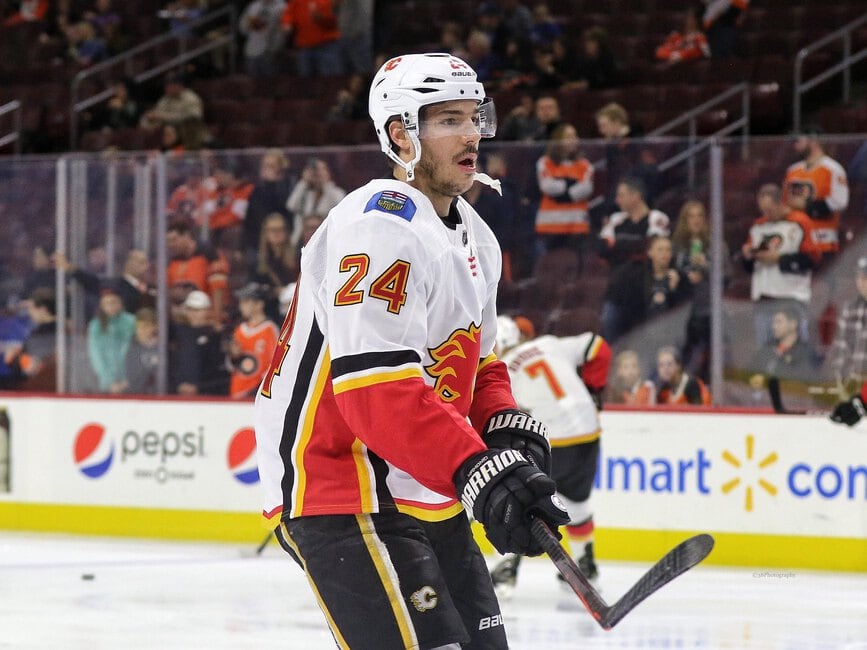 Of course, Hamonic has been linked to the Jets for a couple of seasons now and there were many who thought Winnipeg might have been one of the landing spots for the defender this offseason as a free agent.
---
---
Catch up on all the latest NHL Rumors