In today's NHL rumors, one report notes the Toronto Maple Leafs haven't started negotiating with Zach Hyman yet. When they do, what will he cost on an extension? Meanwhile, there are comments from the Washington Capitals' GM on Henrik Lundqvist's health and Alex Ovechkin's contract extension. Plus, as the Capitals keep an eye on their goaltending situation, they could be eyeing a North Division netminder. Injury news on Jack Eichel is not positive and are the Philadelphia Flyers interested in Alex Goligoski?
What Will Hyman Cost the Maple Leafs?
TSN's Darren Dreger was a guest on TSN 1050 and spoke about a potential future contract extension between Hyman and the Maple Leafs and asks what a fair offer for him will be. He wonders if it's $4 million or more and notes that if it's more, that's real dangerous territory for GM Kyle Dubas.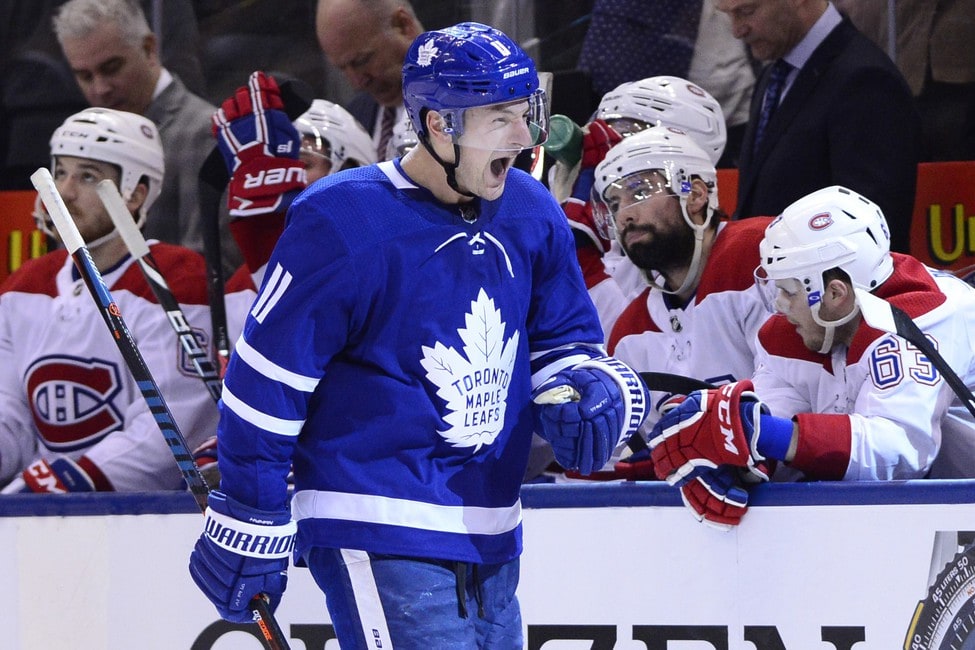 He adds that speculation is that if Hyman gets to the open market, his value could climb into the 5's or higher because teams can see what Hyman is bringing every night. Dreger said, "So to suggest he'll be a coveted free agent is fair." He adds, "I just don't know that Zach Hyman has any interest to going to the open market and we're not going to know that until the negotiations begin with the Toronto Maple Leafs and they haven't."
Capitals Updates on Ovechkin and Lundqvist
As per a report by Samantha Pell of the Washington Post, Capitals GM Brian MacLellan acknowledged that the team will monitor their goaltending situation as the trade deadline approaches. Saying he's pleased with both rookie Vitek Vanecek and second-year goalie Ilya Samsonov, MacLellan said during a video conference call Friday 39-year-old Lundqvist could actually return at some point this season. He noted:
"It would be pretty incredible if he was able to come back. I guess we'll see where he is at the end here. Probably unlikely, but I wouldn't rule it out."

source – 'With the trade deadline a month away, the Capitals will keep a close eye on their goalies' – Samathan Pell – Washington Post – 03-12-2021
As for news on talks with Ovechkin, MacLellan didn't provide much of an update. He simply expressed optimism that a deal will eventually get done and Pell notes that both sides just need to find a "sweet spot".
Could Capitals Give Calgary Flames a Call?
Still with the Capitals, as per an article by Pierre LeBrun of The Athletic, the NHL insider wonders if they might give the Calgary Flames a call prior to this year's NHL Trade Deadline. The target could back backup goaltender David Rittich, who is coming up on free agency.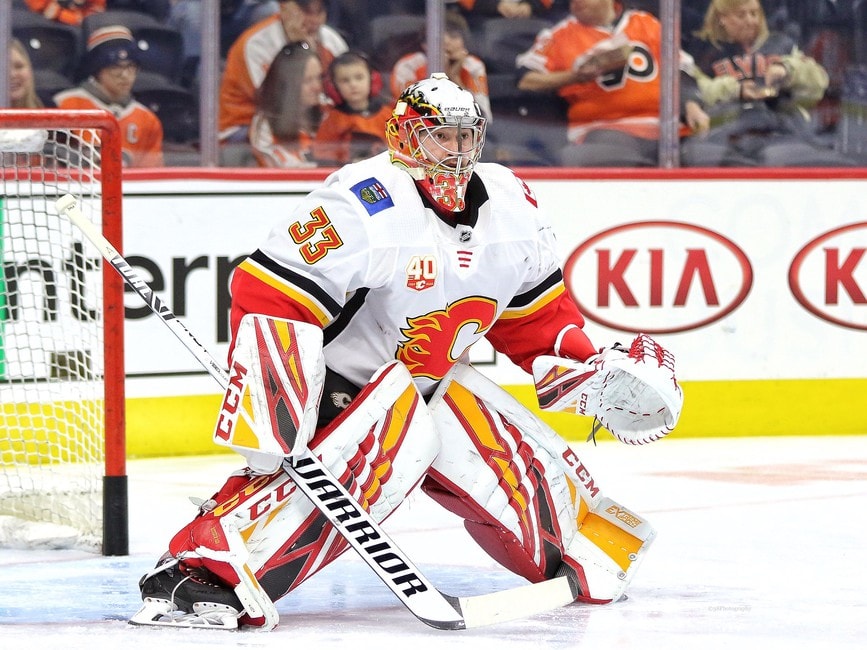 If the Flames remain in the playoff race, it's unlikely they move Rittich. But if they fall out of contention, he's certainly an option to be traded and LeBrun adds:
"The Caps are all-in and the window to win is tight. So it's why I think if there's still any doubt at all closer to April 12 they go out and bring in some insurance in goal. And what better fit than Rittich, who is a pending UFA.?
Eichel Out for Foreseeable Future
Head coach Ralph Krueger originally noted that Eichel would be out at least seven days but really didn't offer much of a timeline on what could be potentially a more serious injury situation. Now, he's telling reporters like John Vogl of The Athletic that Eichel is out "for the foreseeable future".
Krueger declined to comment on whether or not his top center needs surgery or just rest but there are some who are wondering if Eichel will be out the rest of this season.
Flyers Interested in Goligoski?
Alex Goligoski could be on the move this season and the LeBrun believes the Flyers have him on their list of potential targets. His $5.475 million AAV (with currently $2.69 million remaining to be paid) could be a sticking point though.
LeBrun writes:
That Goligoski is a pending UFA is an appealing factor for a Flyers team that probably would rather not complicate their Seattle expansion protection issues. Flyers defencemen Ivan Provorov, Travis Sanheim and Philippe Myers are must protects ahead of the July expansion draft. So renting a top-four D is probably the best course of action, although if they found a way to get into the Mattias Ekholm auction they might be willing to deal with that expansion draft headache after the season.

source – 'LeBrun: Trade fits these 6 contenders should explore ahead of NHL deadline' Pierre LeBrun – The Athletic – 03/12/2021