In today's NHL rumors rundown, the Boston Bruins want to keep all three new trade deadline acquisitions. Can they afford it? Meanwhile, will the Edmonton Oilers entertain the idea of trading Brett Kulak in the offseason? The Ottawa Senators have chosen a few bidders to get past the first round of buyers and an interesting party is getting some attention. Finally, is a Joel Edmundson offseason trade more likely than one that could have happened at the trade deadline?
How Bruins Can Keep Orlov, Hathaway, Bertuzzi
The Boston Bruins have been delighted by Dmitry Orlov's performance since being acquired ahead of this season's trade deadline. GM Don Sweeney suggested he would like to keep him on an extension. That said, as Fluto Shinzawa of The Athletic points out, keeping him might be easier said than done.
---
---
If Orlov wants a $5.1 million AAV, the Bruins would have no choice but to move Matt Grzelcyk ($3,687,500 million) or Derek Forbort ($3 million), writes Shinzawa. He adds, "Perhaps even both." He explains: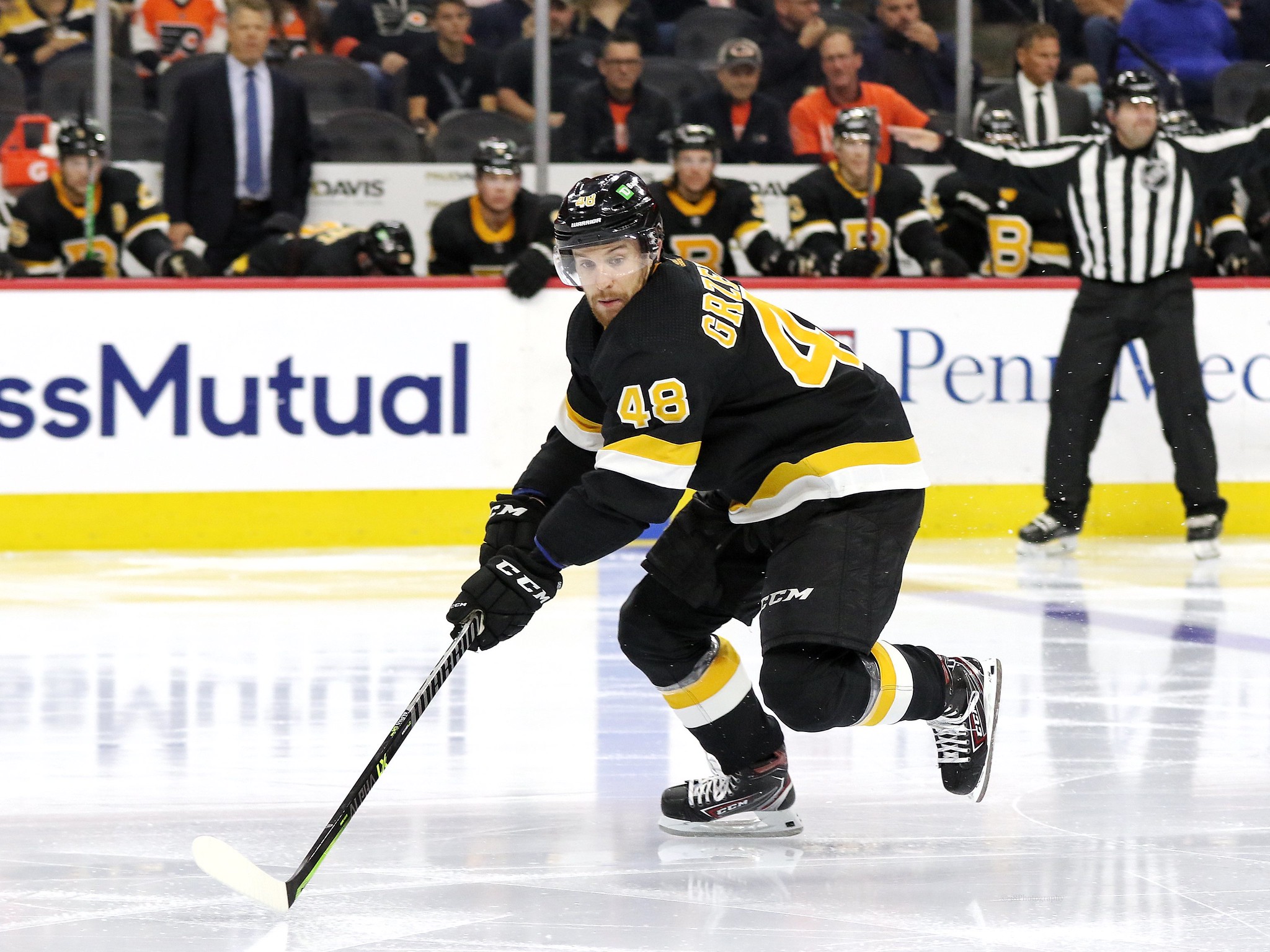 "They are signed through 2024. Neither may be in the Bruins' long-term plans. The Bruins would also have to find a solution to the [Mike] Reilly dilemma. Reilly ($3 million) has been parked in Providence for most of the season because of cap issues."

source – ' Could the Bruins re-sign Dmitry Orlov, Garnet Hathaway or Tyler Bertuzzi?' – Fluto Shinzawa – The Athletic – 03.17/2023
The scribe notes that the Bruins would like to keep Orlov but it will be his call as to whether he wants to play for a competitive team and if he's willing to leave money on the table.
With Tyler Bertuzzi, the Bruins need to find forwards they can sign to long-term deals. If he's willing to sign for around $5.5 million per season — he might not be as this offseason is his best chance to cash in as a free agent–, the Bruins would be interested and can find the money for that. Again, they'd likely have to move Grzelcyk and Forbort, but there could be an appetite to shop Taylor Hall, who is under contract through 2025 at $6 million annually. Hall, 31, has partial no-trade protection.
As for Hathaway, Shinzawa writes that unless the forward accepts small term and dough, he will have better opportunities on the market.
Brett Kulak Could Be Odd Man Out This Summer for Oilers
According to Allan Mitchell of The Athletic, Brett Kulak might find himself in a position this summer where he's traded by the Edmonton Oilers to make room for cheaper, younger, and ready blue-line players who can help the team win and create cap flexibility.
---
Latest News & Highlights
---
Mitchell writes that there is no urgency to move Kulak's cap hit of $2.75 million per year but if there is an opportunity to send that contract out and not take back a contract or other money, the Oilers might be open to doing so. Mitchell writes:
"Edmonton will want a full-time role for Broberg, who has played in 38 games this season and 61 over his young NHL career. His performance this season was impressive, as he stepped in on the third pair and helped in puck movement and retrieval. Organizations in Edmonton's cap situation must find ways to save money, and Broberg is a natural replacement for Kulak."

source -'Lowetide: Is Oilers defenceman Brett Kulak the odd man out this summer?' – Allan Mitchell – The Athletic – 03/17/2023

Related: Oilers' Bold Trade for Foegele Finally Paying Off


He feels a left side of Darnell Nurse, Mattias Ekholm, Broberg, and Markus Niemelainen would be enough. He also writes that if the Oilers didn't want to move Kulak, they could shift a left-side defenseman over to the right and move Cody Ceci.
New Ownership Bid for Senators Getting Attention
On Thursday's edition of TSN's Insider Trading, Chris Johnston noted that an ownership group led by Graeme Roustan (owner of The Hockey News) in conjunction with Canadian First Nations groups, has become a player in the bidding for the Ottawa Senators. Johnston notes they have advanced past the first round and that one of the things that have gotten their bid attention is the fact they are interested in developing the land around LeBreton Flats. This would be a location for a more centrally located arena in Ottawa.
Chances of an Offseason Joel Edmundson Trade
The watch remains on in Montreal when it comes to the health of defenseman Joel Edmundson. A number of insiders have suggested the Canadiens will try again to move him in the offseason if he remains healthy and productive over the remainder of the season.
Marco D'Amico of Montreal Hockey Now writes, "There were said to be at least three teams in the running for Edmundson last week, and there could likely be more come June and July." Pierre LeBrun added, "There are two more fertile windows for the Habs to entertain trade offers: at the draft and at the next deadline. " He added, "How Edmundson finishes off this season as far as his health will be of interest to several clubs."