The Vancouver Canucks have been playing some inspired hockey in the past few weeks under new head coach Rick Tocchet. They are playing with structure and winning games, including a five-game run that was recently snapped by the Arizona Coyotes on Thursday (March 16). Interestingly, it was fueled by a number of players that have had their names bandied about the rumour mill since the beginning of the season (and even going back to 2021-22). That begs the question, should management reconsider their desire to trade them? Let's take a look at three players that shouldn't be moved ahead of the 2023-24 season.
J.T. Miller
Seemingly in trade rumours for 10 years now, J.T. Miller has looked like a new man since Tocchet took over behind the bench. He has seven goals and 21 points in 20 games – including four shorthanded goals and seven shorthanded points – and most importantly is a plus-7. He is also rocking a 56.8 percent faceoff rating and has been tasked by Tocchet to be the shutdown center mostly alongside Phil Di Giuseppe and Brock Boeser. Finally, he's formed a lethal penalty-killing duo with Elias Pettersson that doesn't only kill off the penalty but also scores pretty shorthanded goals.
Without Bo Horvat on the team, Miller has become the de facto second-line center behind Pettersson and has looked every bit the two-way monster the Canucks expected him to be when they signed him to that massive contract extension in the offseason. If they want to succeed as a team in 2023-24, they need this version of Miller to show up all season. If he does, it doesn't make sense to trade him unless you're getting something equally valuable in return – which is unlikely given his contract.
---
---
At his best Miller is a chameleon that can play any style of game. If you want a physical power forward, he can do that, you want finesse, he can do that too. He is also capable of winning faceoffs and producing offence on both special teams. There aren't a lot of players in the NHL like him, and despite his sometimes prickly personality, his passion for the game and for winning is something you need in the locker room.
While Miller's frustrating defensive blunders were plenty at the beginning of the season, Tocchet has seemingly gotten through to him to eliminate those and play a more disciplined two-way game.
"After the shenanigans in Calgary this year, I feel like I've (played) pretty damn well and honestly, I think I'm playing hard and simple and you know, really since Rick's got here, I think I've simplified my game" (from 'Canucks' J.T. Miller's game turns a corner under Tocchet tutelage' The Province, 3/8/23).
Related: Canucks: Revisiting Rick Tocchet's First 20 Games As Head Coach
---
Latest News & Highlights
---
Miller at his best is what the Canucks need to get back to the playoffs and become a perennial resident there. He's already a perfect fit in the system Tocchet employs, why jeopardize that with another new face that may or may not work out?
Thatcher Demko
This should be obvious already, but Thatcher Demko is a core piece of this Canucks team. He should be untouchable and never mentioned in trade rumours. Except he has been, partly because of his struggles at the beginning of the season and of course the chatter that he didn't like being in Vancouver – which were denied by the man himself.
"I'm on the sidelines and I see that stuff popping up, but it's not true. I'll say that point blank," Demko said. "I've seen a few things floating around but I've never said that. Not even to my wife or anyone close to my circle. I have no idea where that started."
While that quelled the rumour mill a bit, teams like the Los Angeles Kings were still discussed as possible suitors for the franchise netminder.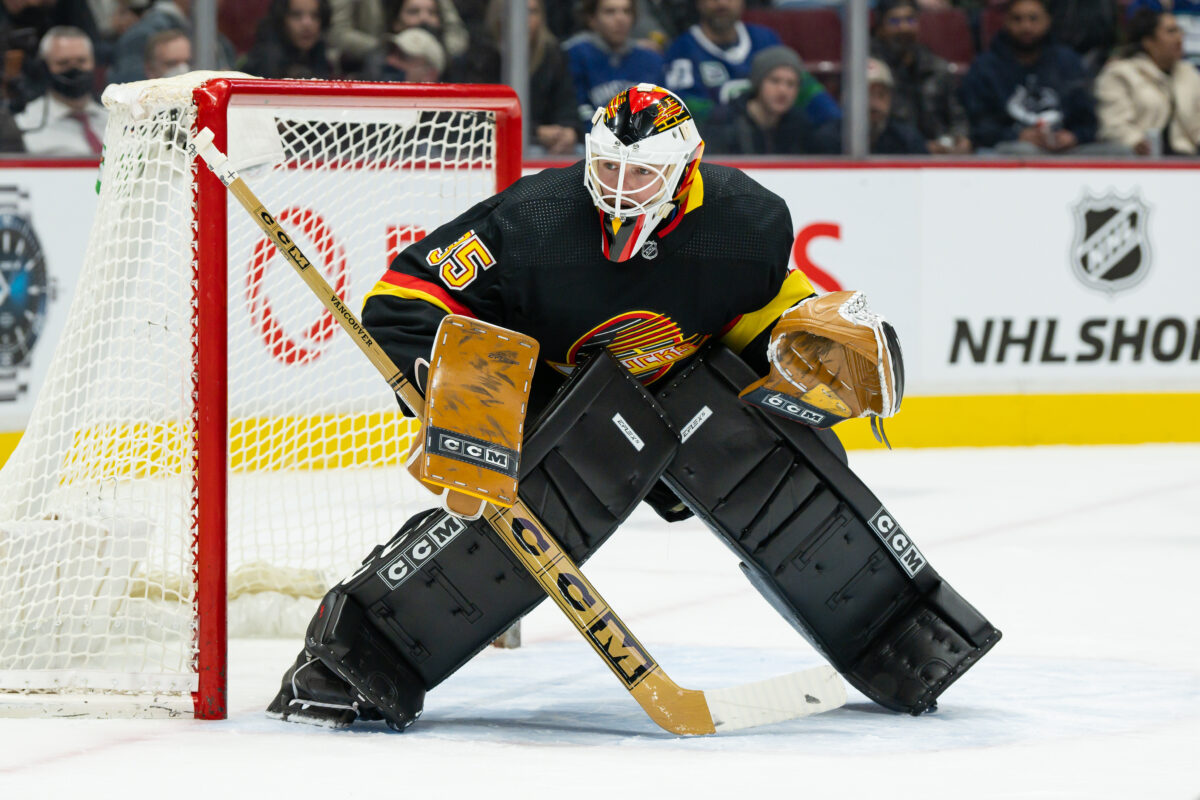 There were legitimate concerns about Demko when he came out of the gates slow with a 3.93 goals-against average (GAA) and a .883 save percentage (SV%). He looked like a shell of his 2021-22 self and was a big reason why the Canucks struggled to start the 2022-23 campaign. He then got injured and missed 35 games, leaving the Canucks with unproven goaltenders Spencer Martin, Collin Delia, and rookie Arturs Silovs to pick up the slack. Unfortunately, while the trio valiantly tried to fill the 6-foot-4 netminder's shoes, it proved to be too much and the team fell drastically down the standings.
Demko is a legitimate number-one goaltender in the NHL and has proven that the first half of the season was an outlier. Since returning to the lineup on Feb. 27 against the Dallas Stars, he is 5-2-0 with a 2.30 GAA and .923 SV% and looks more like the Demko that stood on his head and earned a third-place Vezina Trophy vote last season. With a more structured system in front of him in 2023-24 that allows fewer shots and high-danger chances, he should return to the dominant star goaltender that every playoff team needs in their crease.
At 27 years old, Demko is in his prime. Now is not the time to trade him, especially given the $5 million average annual value (AAV) steal of a contract he is currently signed to. More importantly, who are the Canucks going to get to replace him in their supposed retool? Tristan Jarry? No disrespect to the Pittsburgh Penguins netminder, but he would be a massive downgrade.
Conor Garland
Finally, we have Conor Garland, another utility forward every playoff team needs in their lineup. He is also someone that has excelled under Tocchet so far, which shouldn't be a surprise. After all, Tocchet was his coach for his first three seasons in the NHL when he hit a career-high 22 goals in 2019-20. Coming off a solid season in 2022-23 where he put up a career-best 52 points in 77 games, he too was in the rumour mill going back to the 2022 Trade Deadline and this past offseason.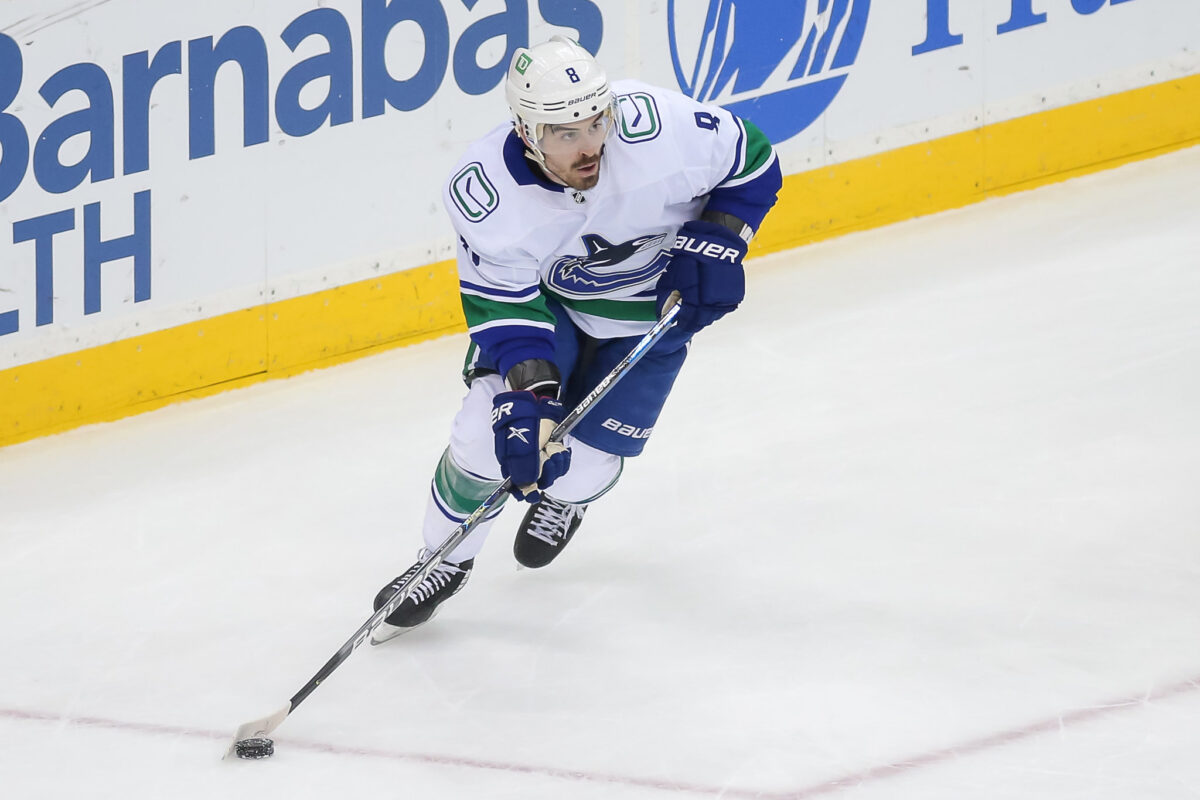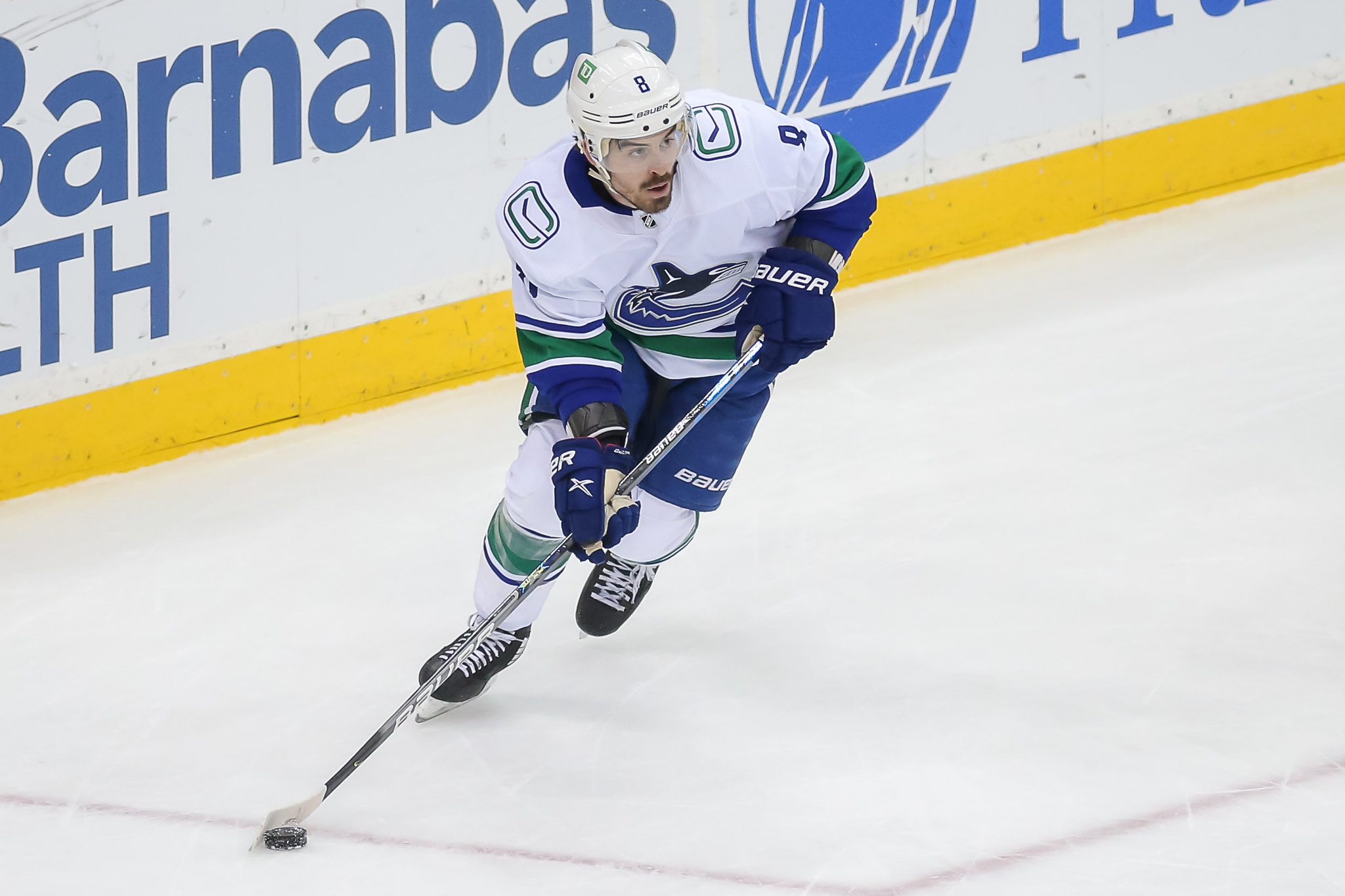 Since Tocchet became Garland's bench boss again, he has been noticeable almost every game with his tenacity on the forecheck, skilled playmaking, and burgeoning chemistry with Dakota Joshua and Nils Aman on the fourth line. Arguably the Canucks' best trio (apart from Andrei Kuzmenko, Pettersson, and Anthony Beauvillier, of course) in recent games, they have shown signs of becoming a line reminiscent of Raffi Torres, Manny Malhotra, and Jannik Hansen. I for one would love to see that line for an entire season, and that can't happen if Garland is traded.
Similar to Miller, Garland has seen an uptick in production and effectiveness since the coaching change. He has four goals and 16 points in 21 games, which accounts for almost half his production from his first 45. He's also been a thorn in the opposition's side, all while providing his usual versatility up and down the lineup and on special teams. His work ethic, character, and style of play are what the Canucks need on their roster in this time of transition. As such, he should also be on the untouchable list as management tries to figure out what they want this team to look like in 2023-24.
Canucks Need To Find Other Ways to Combat Salary Cap
While the Canucks do have to free up money before next season, Miller, Garland, and Demko should not be the players they move to make that happen. In my mind, they are essential to a successful retool, especially if we see the post-Bruce Boudreau versions of Miller and Garland in 2023-24. As for Demko, well, as fans have seen since he returned, you need good goaltending to win hockey games. Without him next season, the retool will fall flat on its face before it even gets a chance to begin.
All stats were taken from NHL.com and Hockey Reference and are current as of March 17, 2023