In today's NHL rumors rundown, one scribe believes we've seen the end of the "Kid Line" for the New York Rangers. Meanwhile, could the Boston Bruins consider trading Linus Ullmark?
---
---
The Minnesota Wild have some tough decisions to make a number of players who might not return next season. Finally, did Leon Draisaitl suffer an injury in practice for the Edmonton Oilers?
Rangers Might Lose a Couple of the "Kids"
Larry Brooks of the New York Post writes that the Rangers likely can't afford to keep all three members of the "kid line" around based on salary cap concerns and big of a letdown they were in the first-round series against the New Jersey Devils.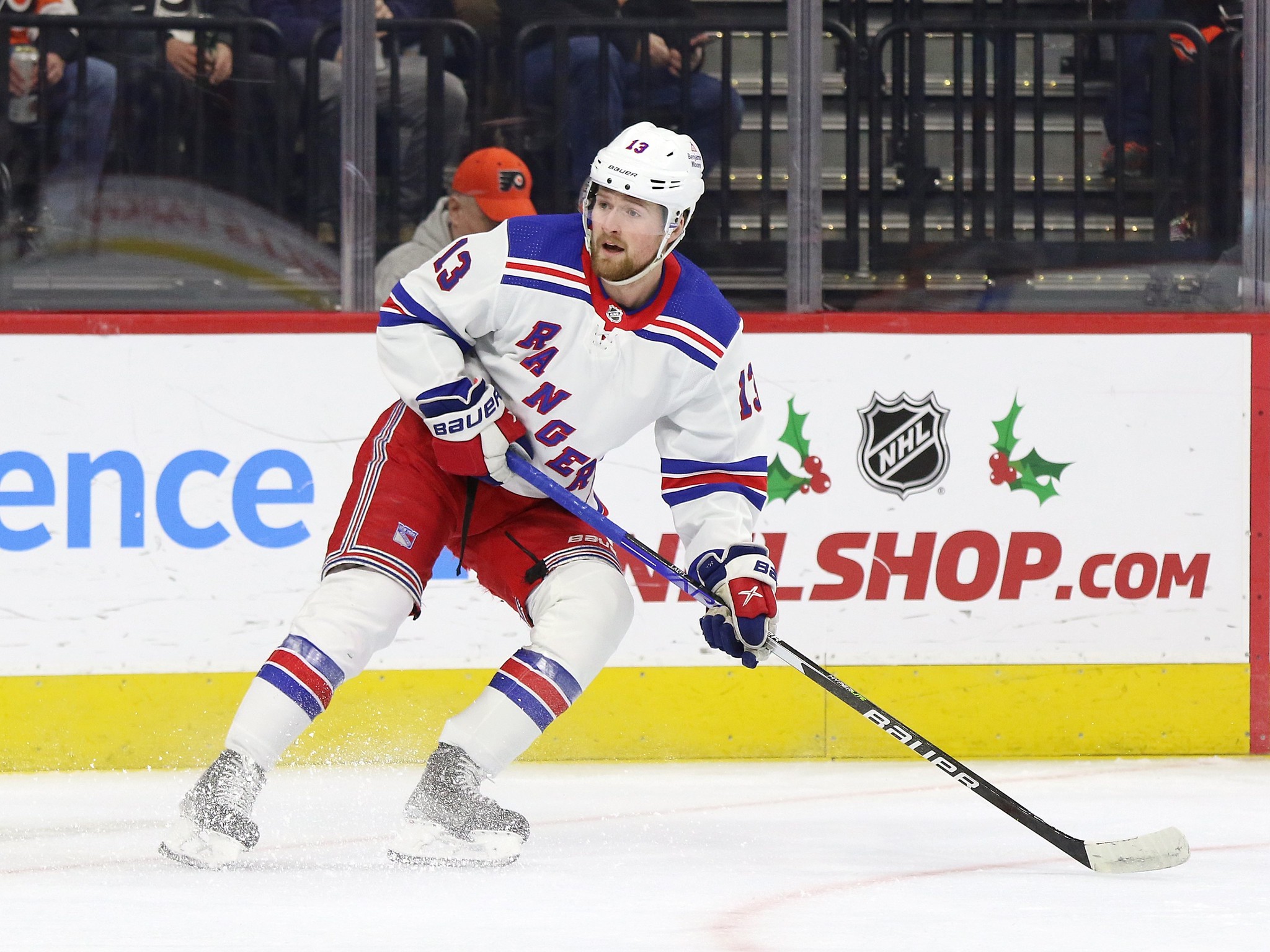 He writes:
"…the performances of the young'uns who gained such valuable experience through last year's 20-game playoff run (right?) added up to perhaps the biggest collective letdown of the postseason. That includes K'Andre Miller as well as [Filip] Chytil, Kaapo Kakko and Alexis Lafreniere, all of whom regressed to varying degrees."
Brooks argues that the Rangers are past the point of evaluating Kakko as a second-overall pick and Lafreniere as a first-overall. It's now about evaluating them for what they bring each and every game. He also notes that if the veterans have clauses in their contracts that make them harder to move, it might have to be a young player who goes. Brooks wonders if Miller would go first because he fetches the best return. Lafreniere would be second.
Could Bruins Listen on Ullmark Trade Offers?
Jimmy Murphy of Boston Hockey Now reports that a source said that the Boston Bruins received some trade interest in goaltender Linus Ullmark last offseason. He clearly wasn't moved and the Bruins decided to stick with top high-level netminders. Murphy wonders if the Bruins will now listen to trade offers after what happened during the playoffs.
---
Latest News & Highlights
---
He writes:
"Teams called on Ullmark last summer and I can tell you that they at least listened to trade offers on Ullmark because the team I was working for then was one of the teams calling on him. We figured why not try after he had a shaky playoff series and they had Swayman on the rise with his contract up this offseason. Ullmark is at a doable cap hit for most teams. I could see him moved this offseason."
The Wild Have a Number Of Players Who Could Be Leaving
Joe Smith, Michael Russo, and Shayna Goldman of The Athletic looked at which players the Minnesota Wild could re-sign and cut loose or trade this offseason. Among those that are likely to go, Matt Dumba, Gustav Nyquist, Oskar Sundqvist, and John Klingberg top the list.
Related: Canadiens Need to Avoid These 3 Free Agents
They also list Alex Goligoski, Calen Addison, Jon Merill, Marcus Foligno, Mats Zuccarello, Ryan Hartman, and Marc-Andre Fleury as cost-cutting candidates. When it comes to Zuccarello, they write:
Trading him would free up $6 million, but the Wild would risk infuriating the one player they can't afford to: Zuccarello's BFF, Kaprizov. Rather than trading him now or in-season, if he can still perform, the Wild would probably be interested in re-signing him to a two- or three-year extension in the $3 to $3.5 million range.

source – 'Solving the Wild's salary-cap crunch: What are GM Bill Guerin's free agency and trade options?' – Smith, Russo and Goldman – The Athletic – 05/05/2023
The scribes also note that there is a mutual interest between the Wild and Ryan Reaves in his return but the Wild must be careful with how much they agree to pay him.
Leon Draisaitl is Hurt But Will Play Game 2
Leon Draisaitl took a puck in the face during practice on Friday. Head coach Jay Woodcroft said he required a couple of stitches but he's fine and should be good to go for Game 2 on Saturday. The Oilers need Draisaitl as he's been their top playoff performer so far this season.