When Snoop Dogg says the NHL has an issue, something must be really messed up. In this case, he is certainly not wrong. It's an ongoing issue the league has not properly dealt with yet.
---
---
We're here today talking about marketing. Specifically, how the NHL markets their star players. There's a reason why the NHL has struggled keeping up with the other major sports. They all do a better job marketing their players from top-to-bottom.
An Example
Let's start with a basic example. Who is generally considered the best player in football? Many people point to Kansas City Chiefs quarterback Patrick Mahomes. Most everyone, even non-football fans, have heard of him. How many State Farm or Head & Shoulders commercials have you watched of his?
Mahomes is a mainstay both on the football field and on the TV. Whether you like it or not, the way he's being marketed is top notch. The NFL gets it. It's among the reasons why they're the most popular sport and league in the United States.
Now let's look at hockey. The best player in hockey is widely considered to be Connor McDavid. His 2022-23 season was one for the ages that should see him be the unanimous choice for the Hart Trophy given to the league's MVP. He's on pace to be a first-ballot hall-of-famer and one of the best players to ever play the game.
But McDavid lacks one major thing especially in the United States. He isn't marketed the way he should be. And no, your excuse that he's with the Edmonton Oilers is not valid here. He's Connor McDavid. Who knows how long it will be until we see another generational player like this again?
The NHL has missed the mark in marketing McDavid in the United States. This has to change.
Market McDavid
McDavid has had his fair share of air time in Canada as to be expected. Among some of the commercials he's been in include CCM and Biosteel. And who could forget the penguin in the CIBC commercials or trying match Jose Bautista in skills with Canadian Tire?
This is where Snoop Dogg gets tied back in. We said at the beginning of this piece that when he says the NHL has a problem, it must be something bad.
In a recent interview with Ian Mendes of the Athletic, Snoop shared his thoughts on the current marketability of McDavid. Let's just say he did not hold back.
"They don't know how to market. Like McDavid, he's the number one hockey player in the world," Snoop Dogg said. "Why doesn't he have commercials everywhere?" (From Snoop Dogg on bid to buy the Ottawa Senators: "This Ain't No Joke", Ian Mendes, The Athletic, 5/4/2023)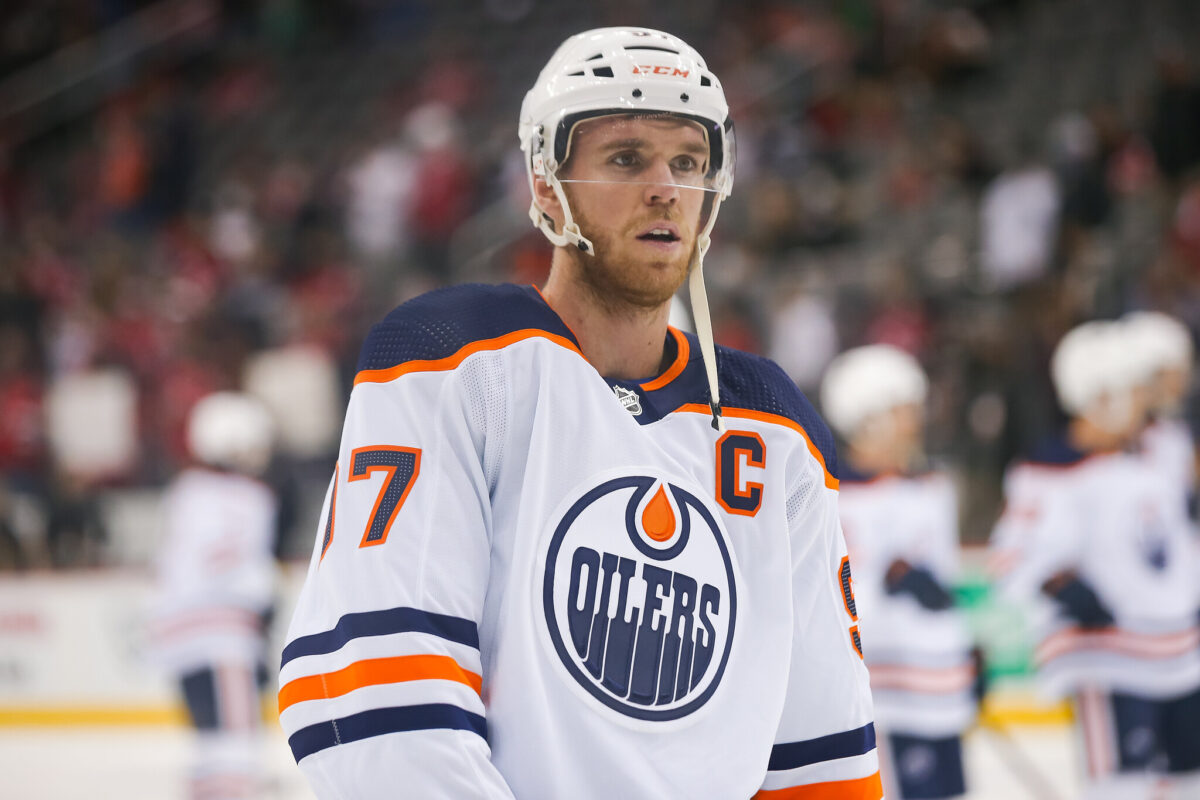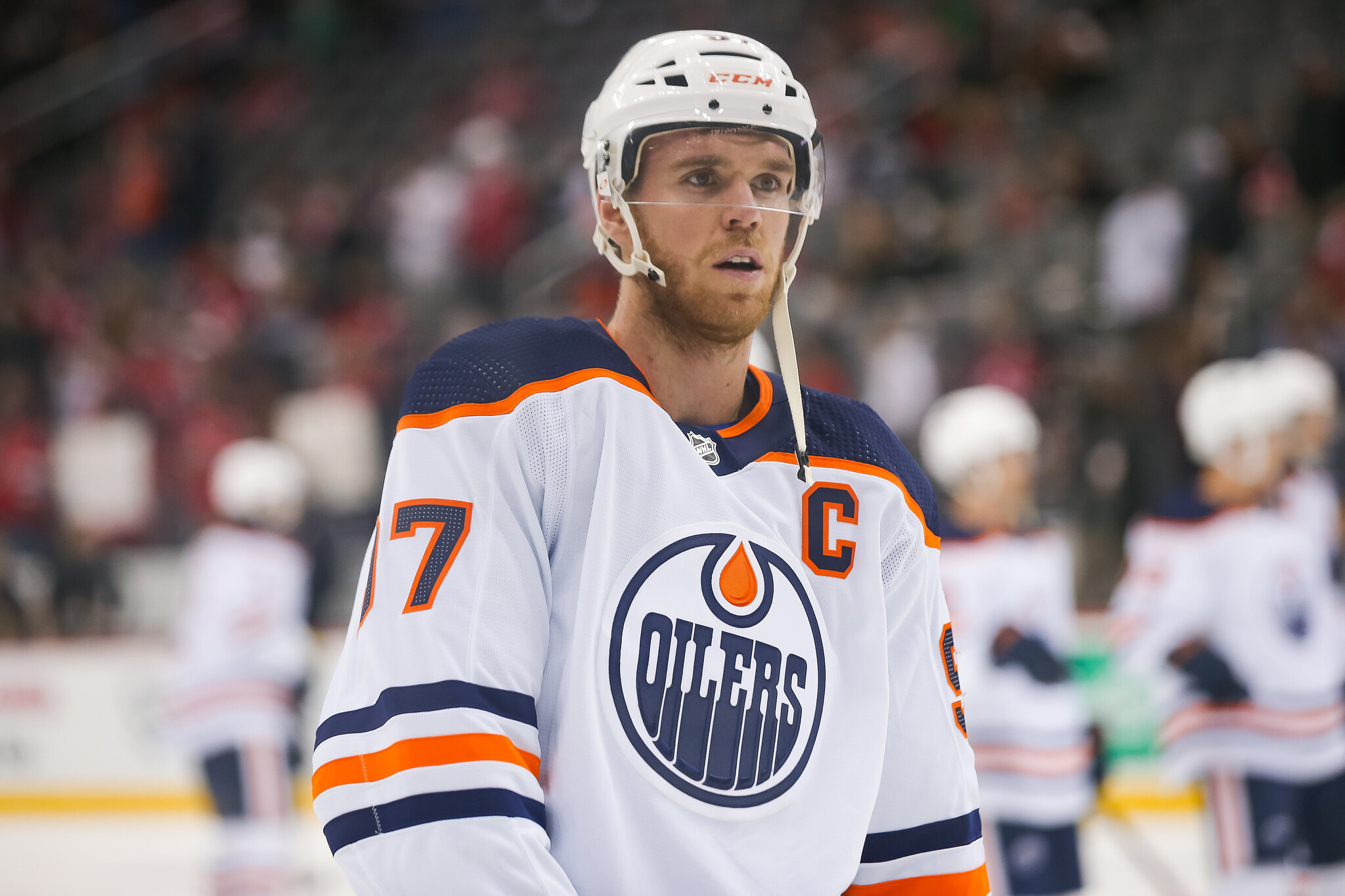 Snoop Dogg is reportedly interested in being part of the team to purchase the Ottawa Senators. He's been around the game for many years and is a lifelong Senators fan. He's asking the right question. The NHL is missing out on an amazing marketing opportunity in the United States.
Importance of Marketing
Want to grow the sport of hockey? Want to get more fans watching your league? It's simple. You market your best players.
Sadly in the United States, there just aren't many commercials out there right now involving hockey players. Certainly a few come to mind.
David Pastrnak and Dunkin Donuts immediately comes to mind. Steven Stamkos and Victor Hedman watching Stamkos' son on the ice in a Mass Mutual commercial comes to mind. All of the "This is ESPN" commercials are there too. You know you have a favorite.
---
Latest News & Highlights
---
But where is the best player in the world in all of this? Notice you don't see McDavid's name in recent commercials. Why? Imagine if new fans caught wind of just how incredible he is on and off the ice?
This goes beyond McDavid too. While Sidney Crosby has had some commercials, how would you rate the marketing job the league has done on him? The fact he was in the United States on the Pittsburgh Penguins certainly helped him get marketed more than McDavid is now. But how much has the NHL left on the table there? It's a lot. In Crosby's case, it actually drove some fans away.
Issues & Fixing Them
The questions we need to consider are what issues are in play that make marketing a challenge? And then what steps need to be taken to overcome them?
The first thing that comes to mind is how available hockey is. While there has been some nice growth in areas, it's still really hard to break into hockey full time. The cost of the equipment is very high. Getting ice time is expensive and sometimes hard to find. Other sports are much easier and more cost efficient to get into. The old adage the less hoops there are to jump, the easier it is to get in rings true.
The league should make accessibility to the game a top priority. Invest in equipment and rinks in areas where they are needed. Get some star players to sponsor or make an appearance at these events. Fans would want to see what the fuss is about.
Another major issue is how stars are used in hockey. McDavid doesn't play all 60 minutes. If a casual fan tunes in looking for McDavid, he's on the bench around 2/3 of the time. Other sports such as basketball can market their stars since they have a bigger impact on the outcome of the game.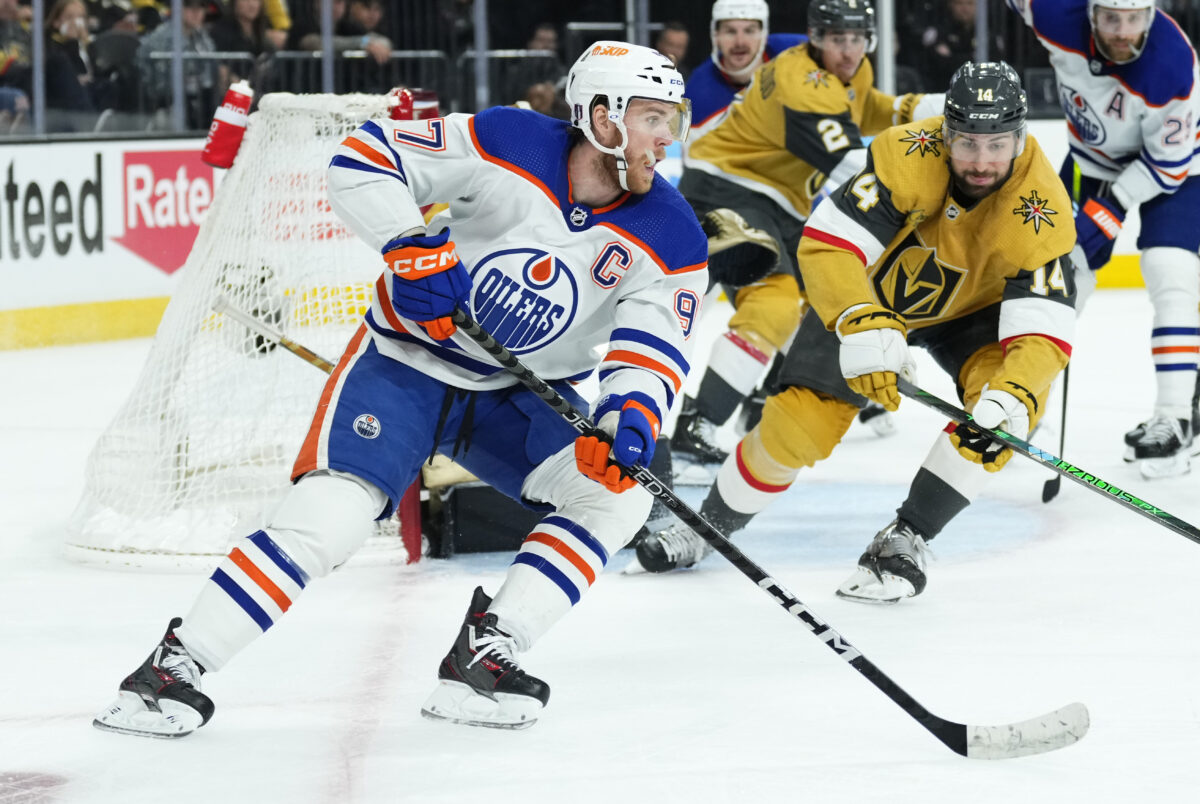 Other issues continue to persist too. So what is the answer here? To start, marketing McDavid needs to be a priority. Many see him as the current face of the NHL. Make more commercials showing him who he is while making more of his games available nationally is a start.
McDavid's greatness alone has the ability to draw fans in. He produced in such a way that hasn't been seen since the 1990s in a different era of hockey. It's a shame many people don't know about it.
Then, start marketing other stars too. When the Stamkos/Hedman commercial first came out, I remember thinking to myself 'this is really good.' It shows a side of them fans likely had never seen before. On an emotional level, the commercial struck a chord with fans. Remember the old Crosby/Alex Ovechkin commercial where Ovechkin ordered a ton of room service in Crosby's name? That was a good commercial for the moment.
You Might Also Like
Nathan MacKinnon. Jack Eichel. Auston Matthews. Mitch Marner. Mark Stone. Matthew Tkachuk. The list of marketable players is lengthy. But until there is a more concerted effort by the NHL to market their star players, this will continue to be an issue.
But as Snoop said, start with McDavid. Fans are pulled by greatness. The more that know McDavid, the better it is for everyone. New fans will arrive and the NHL will benefit.
The NHL has missed the mark on marketing their game. They have an opportunity to fix that. It starts with building off of McDavid's greatness.