In today's NHL rumor rundown, as the Washington Capitals look to clear cap space, which two players might be on the move? Are there hard feelings in Arizona as Oliver Ekman-Larsson returns to the team? Why hasn't Derick Brassard landed a new deal yet in free agency? Finally, insiders try to describe why the players and the NHLPA are upset with the league over asking to renegotiate terms of the latest CBA.
Capitals' Trade Candidates
Tom Gullitti of NHL.com writes in a recent mailbag segment that in an effort to deal with cap issues, the Washington Capitals might move one or two players and could they trade blueliner Nick Jensen or forward Richard Panik.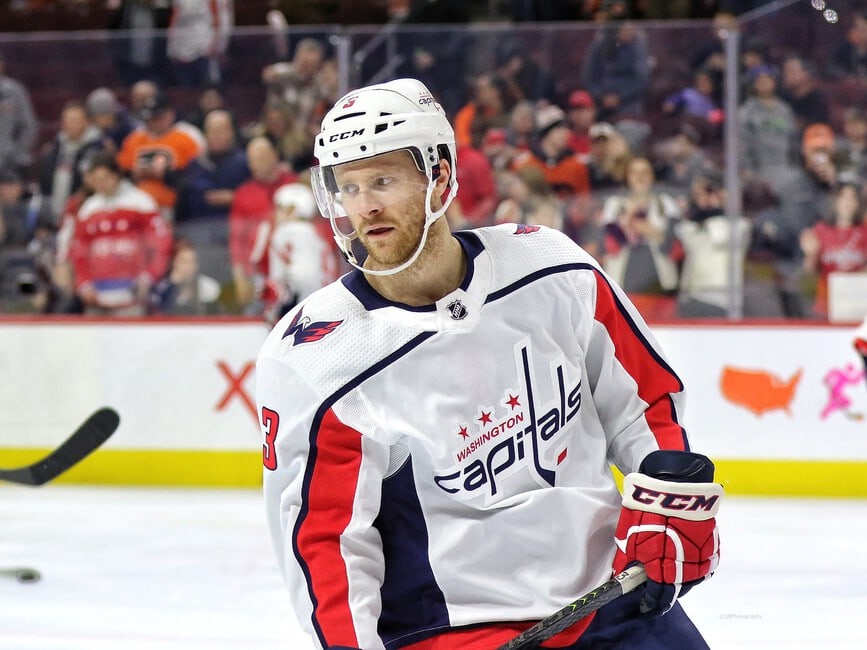 Gullitti notes that the Capitals have admitted they lack flexibility and thanks to the signings of Justin Schultz and Trevor van Riemsdyk, Jensen is expendable. Moving him with three years and $2.5 million per season left on his deal won't be simple, but the Capitals might see if there are any takers in the marketplace. Trading Panik could prove even more difficult as he's got three seasons left at a $2.75 million per. A draft pick or prospect might have to go out with one of the players as a sweetener.
The moves wouldn't be just about clearing up space, but having the option to add in the form of third-line scoring depth.
Ekman-Larsson Returns to Coyotes With No Hard Feelings
Jose M. Romero of the Arizona Republic notes that Coyotes captain Oliver Ekman-Larsson has returned to Arizona and hopes to join some of his teammates on Monday for a workout out at Gila River Arena. Despite talk of a trade this offseason and his waiving to leave, he maintains he's "really glad" he's a Coyote.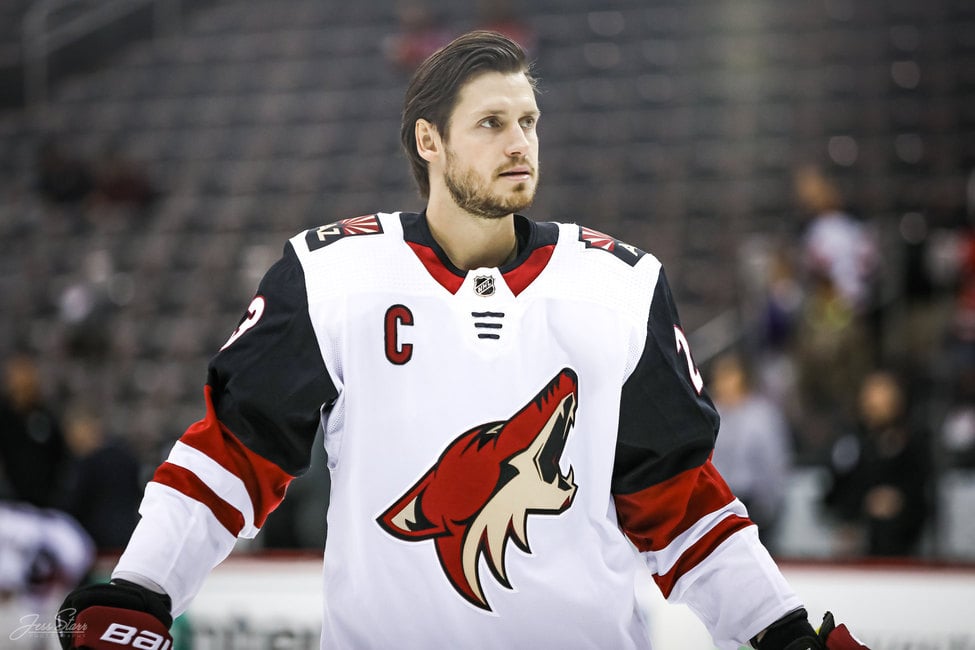 Ekman-Larsson acknowledged that this was a trying offseason and hinted there are no hard feelings against the organization for wanting to see if they could move him. He says he understands it was business decision and doesn't expect there to be tension with general manager Bill Armstrong going forward.
Craig Morgan of the AZ Coyotes Insider notes that the defenseman said if he was asked to consider a trade again he would cross that bridge when it came to it. If the Coyotes struggle again, no one should be surprised if his names pops up in trade talks again.
Related: Maple Leafs News & Rumors: Thornton's Ability & Lehtonen's Arrival
Derick Brassard Holding Out For NHL Offer
Veteran NHL forward Derick Brassard recently chatted with Le Droit's Marc Brassard and noted that he's turned down some offers from European teams in the hopes another NHL team shows interest. The 33-year-old has yet to land with a team in free agency despite a decent season with the New York Islanders in 2019-20.
His 10 goals and 22 assists in 66 games wasn't enough for the Islanders to extend an offer but he's under the impression that the team might do so once they solve their contract issues with RFA center Mathew Barzal.
Why Players are So Upset With NHL
There has been a ton of discussion about why the players call with the NHL didn't go well this week. In an effort to give a breakdown of the player's beef, TSN's Darren Dreger noted the players feel like they've already had a given enough and are upset that if the roles were reversed and the players had asked the NHL to renegotiate terms, they'd be laughed out of the room.
Player agent Allan Walsh explained while on Tim and Sid that the players feel the discussion was already had and settled during the pandemic and the NHL knew what they were doing at the time the terms were agreed to.
He notes:
"There was a worst-case scenario, a moderate-case scenario and a best-case scenario contemplated between the parties when they negotiated the deal, so to come back four months later, when we might be looking at the worst-case scenario of no fans in the buildings or most of the regular season, and possibly playoffs, to then say, 'Hey, you know that worst-case scenario we talked about during the negotiation? Yeah, we'd like a do-over on that and we'd like you guys to defer another 16 per cent and we'd like you guys in years four, five and six of the deal to take another three per cent a year of escrow. For the pleasure of giving this all back to us, we'll let you play the 2020-21 season."
Walsh said the player feel like they have a proverbial gun pointed at their heads over a return to play right now.
---
---
Catch up on all the latest NHL Rumors