In today's NHL rumor rundown, there is news on the injury status of Dallas Stars' goaltender Anton Khudobin. Is the coach of the Boston Bruins hinting to the GM that he would like him to add a big piece on the blue line? Are the Bruins going to offer an extension to David Krejci? Finally, can Patrick Marleau break an incredible NHL record this season if things keep trending as they are?
Khudobin 100% and Ready to Go
A huge piece of the Dallas Stars' 2019/20 playoff run, goaltender Anton Khudobin had to undergo offseason surgery to correct nerve damage in his right arm. NHL.com's Tracey Myers relays news that not only will Khudobin be back for the season, but Dallas GM Jim Nill says that Khudobin is already "back to 100 percent."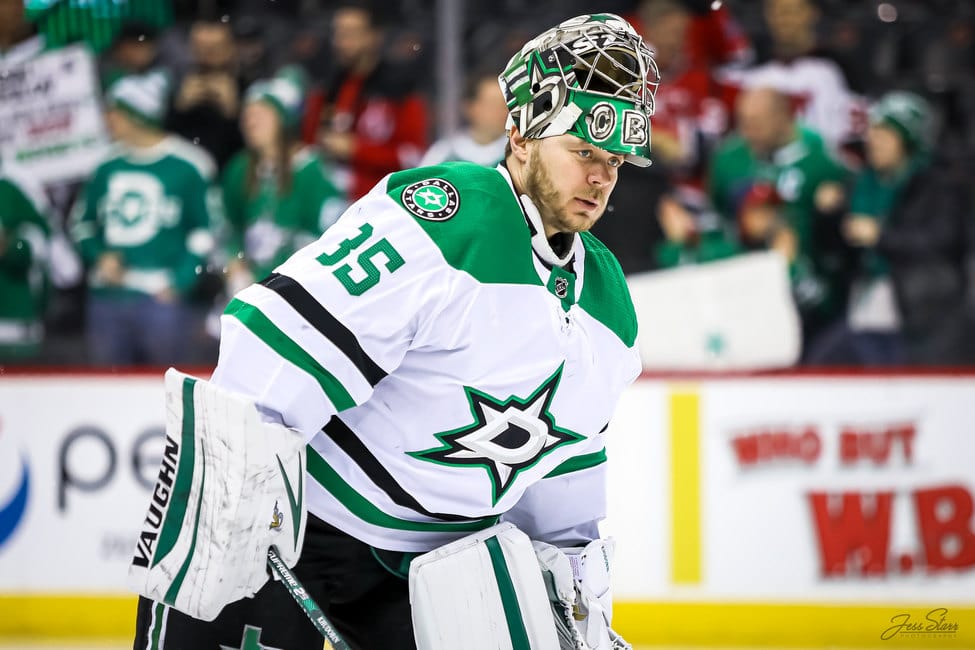 This is great news for Dallas, unfortunately, the same can't be said for the Stars other netminder in Ben Bishop who is still rehabbing from off-season surgery of his own. That Khudobin will be ready is now critically important if the Stars want get off to a strong start after a run to the Stanley Cup Finals.
Related: Stars' Oettinger Might Be Called Upon This Season
Cassidy Wants a Stud Defenseman
Every coach wants a strong blueliner that can eat up huge minutes. In Boston, after losing Torey Krug to free agency and not replacing him, the Bruins are in a situation where they need one of those players.
Joe Haggerty of Boston Hockey Now writes that Bruins head coach Bruce Cassidy is unsure of how he's going to replace Krug's minutes considering no one on the current blue line has scored more than 32 points in a single season. Haggerty also points to the Bruins' attempt to acquire Arizona Coyotes captain Oliver Ekman-Larsson as evidence that GM Don Sweeney understands Cassidy's concern.
Cassidy mentioned he's got some ideas when he said, "We've got Matt Grzelcyk who has done a good job in the past and we've got Charlie McAvoy that could slide in there." But, he called his blue line influx and added, "And who knows if we make another move, right?"
There's a potential hint that Boston might try to revisit the Ekman-Larsson trade later this season but cap issues will still be a huge concern.
Related: Boston Bruins' Goaltending Depth Chart
Bruins Thinking David Krejci Extension
NBC Sports' Adam Gretz took a look at what the Bruins might do with David Krejci once the season is over. There's some uncertainty surrounding a possible extension and his age. The 34-year-old center is slated to become an unrestricted free agent next summer.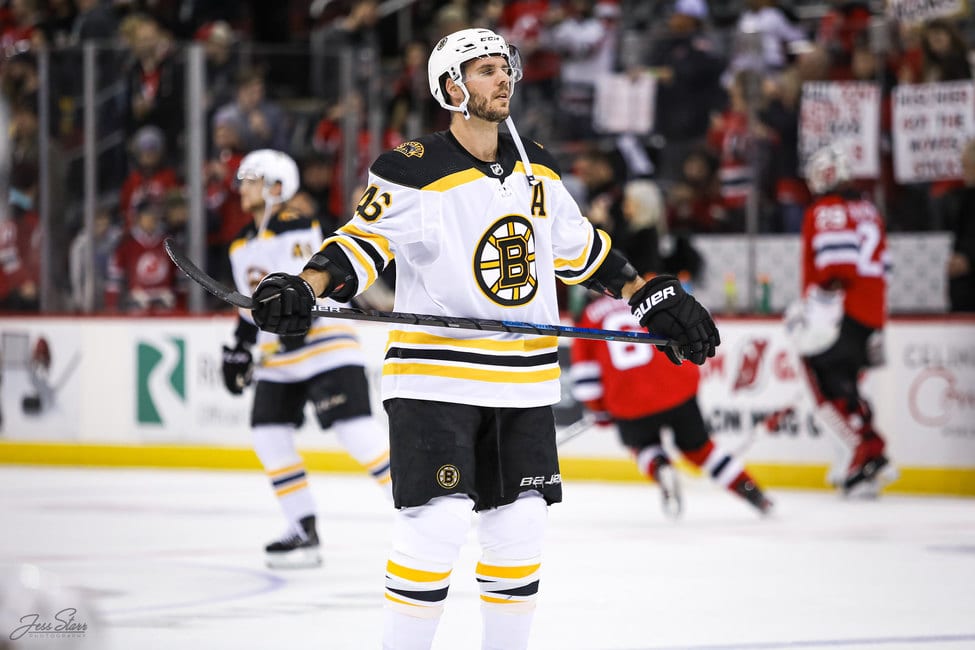 Gretz speculates that the best Krejci could get in an extension in Boston is a two- or three-year deal worth around $5.5 million annually. One has to assume that would be acceptable to Krejci considering he's been overpaid for a couple of seasons and has to understand in this current market he's going to be taking a pay cut.
Marleau Will Play Until He Breaks the Record
Patrick Marleau has a chance to go down in NHL history this season if he plays in 45 games or more. Should he, he'll break the all-time games played record set by Gordie Howe. Unfortunately, there's one slight issue.
As hurdles continue to pop up on the NHL season, some doubt is creeping in that the league will even get 45 games in, and should they, that Marleau will be injury free or productive enough to play in all 45 games. The winger says he has a plan.
At age 41, Marleau told NBC Bay Area's Brodie Brazil that he's already planning ahead to be ready for a 2021-22 campaign. He understands what's going on and that he may need to stay in good enough shape to spread these 45 games out over two seasons.
The Latest on Mike Hoffman
While the Nashville Predators might still be in the mix for NHL free agent forward Mike Hoffman,  There is some debate as to how interested the Columbus Blue Jackets might be.
Most believe the Predators are simply waiting for Hoffman's ask to drop (which it may or may not do) while Sportsnet's Elliotte Friedman seems to think that Hoffman could be with Blue Jackets in the next couple of weeks. Friedman reported during an appearance on NHL Network that the Blue Jackets remain 'very interested' in both Hoffman and Mikael Granlund.
Catch up on all the latest NHL Rumors