In today's NHL rumors rundown, there is news that the Chicago Blackhawks core leadership group is unhappy with some of the recent changes. In Edmonton, newly acquired defenseman Tyson Barrie said he got a call from a special someone convincing him to sign, and the Maple Leafs made moves on Saturday, but probably aren't done. Finally, what's the status on some of the bigger ticket free agent forwards and what's the latest on Alex Pietrangelo to Vegas?
Blackhawks Veterans Unhappy With Management
According to The Athletic's Mark Lazerus, the leadership core of the Chicago Blackhawks are less-than thrilled with recent player and personnel decisions. In fact, one source notes they are "pissed" and GM Stan Bowman could have an issue on his hands.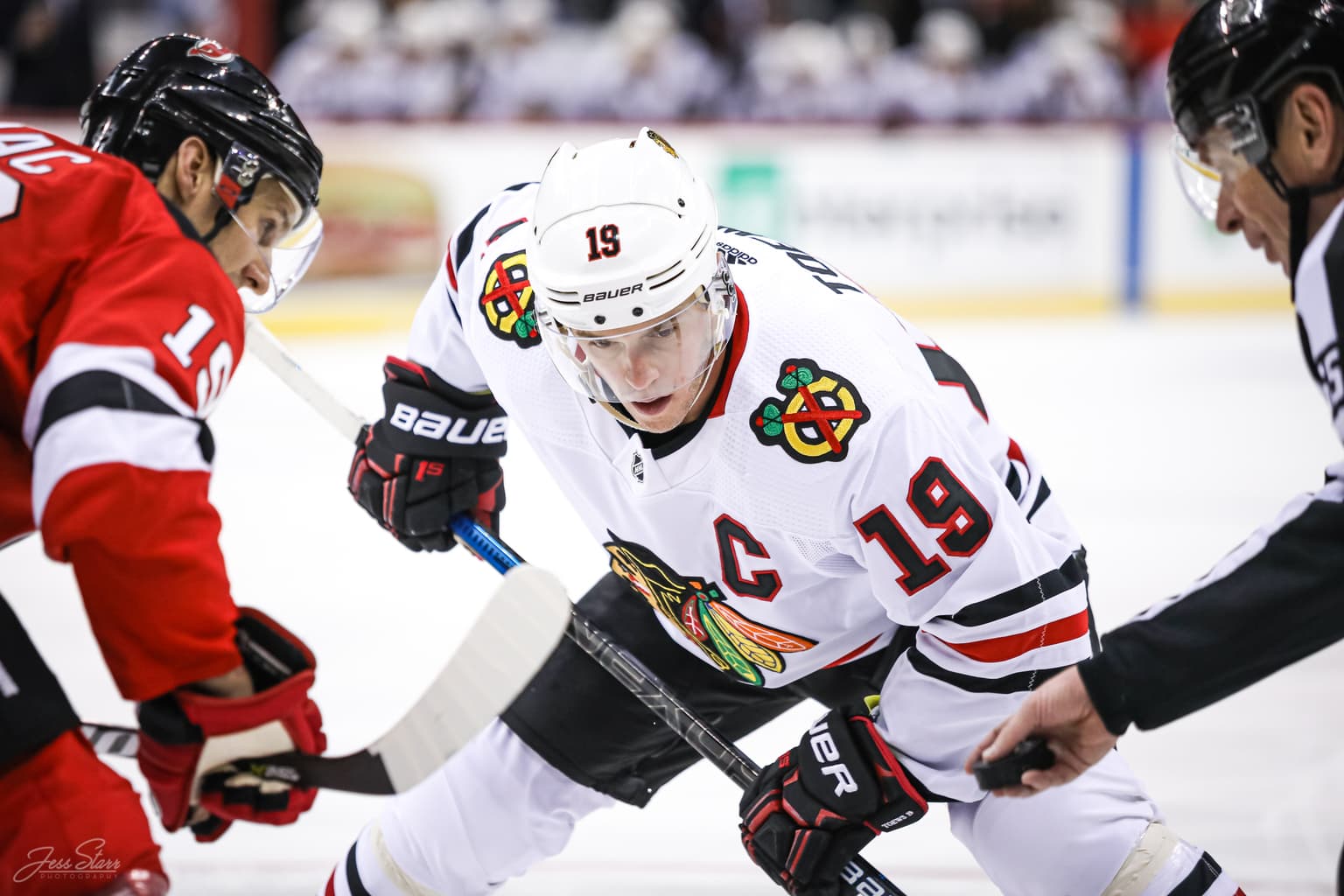 Lazerus quotes Jonathan Toews who said:
"The expectation for the other leaders on this team and myself is to come ready to training camp every year to be a playoff team. We prepare ourselves to win a Cup for our fans. I've never been told that we were going through a rebuild. That has never been communicated to me, for that matter. A lot of this comes as a shock because it's a completely different direction than we expected."

source – 'Blackhawks' latest moves shock, upset core vets like Jonathan Toews: 'It's sad'' – Mark Lazerus – The Athletic – 10/11/2020
Toews went on to say he was shocked by the Blackhawks decision to let Corey Crawford leave. Toews called it "sad," and "really disappointing", noting how much Crawford had given to the team and how badly he wanted to return. Crawford, along with the stars of the team were ready to make another run at the playoffs. They all feel like that's being ripped away from them.
The question now is, what will happen? With so many no-move clauses on some of these deals, will players like Jonathan Toews, Patrick Kane, Duncan Keith, and Brent Seabrook asked to be moved? In fact, is that what the Blackhawks are secretly hoping for? Those four take up a huge percentage of the team's cap and in many ways, their respective deals handcuff management's ability to make other moves.
Related: Bergevin's Projected Canadiens Roster Still Has Holes
Tyson Barrie Got a Call Convincing Him to Sign in Edmonton
When speaking to Oilers media after signing a very team-friendly deal during free agency, defenseman Tyson Barrie called it a "no-brainer". That said, he got a little extra push in the Oilers direction when he received a call from none other than Connor McDavid.
Barrie said that McDavid reached out saying it would be good to have him and while the details of that conversation weren't shared, one has to assume that McDavid was talking about the power play and how dangerous it could be if Barrie was quarterbacking it. Barrie told the media that his plan is to prove he's still a heck of a hockey player and he'd be shocked if he didn't get 50 points this coming season.
Free Agent Forwards Waiting For Hall Decision
Reports are that there is plenty of interest in UFA forwards Mikael Granlund and Erik Haula, along with players like Mike Hoffman and Tyler Toffoli, but all of them are waiting to see what Taylor Hall does.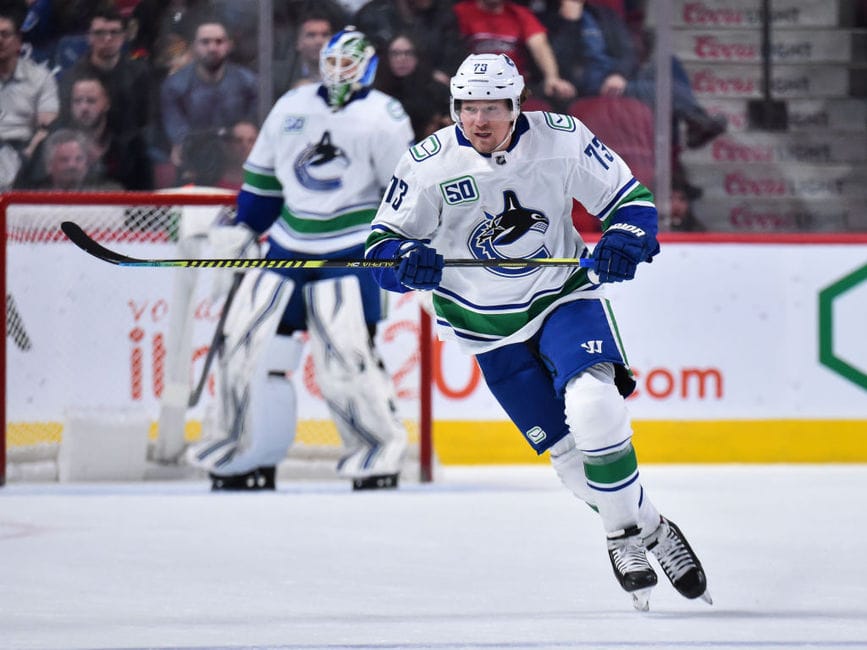 The belief is that there could be a quick domino effect after Hall signs with whoever he chooses and many of the higher-end names could come off the board. It could also explain why a handful of teams with money to spend haven't really spent it. Columbus, Nashville and others have been relatively quiet on the free agent front.
Related: Prospects News & Rumors: Chinakhov, Akhtyamov & Bellows
Bogosian Turned Down Better Money For Leafs
The Toronto Maple Leafs were busy on Saturday as they signed Travis Boyd to a one-year, $700,000 contract, traded Andreas Johnsson and signed Zach Bogosian to a one-year deal worth $1 million. Talk is that Bogosian turned down more money from other places, including a chance to re-sign with Tampa Bay. He specifically wanted to play in Toronto.
As far as what else the Leafs will do, Brian Burke says, "They're not done."
Pietrangelo Flew to Vegas
Defenseman Alex Pietrangelo is heavily rumored as to be leaning towards signing with the Vegas Golden Knights. He hopped on a plane on Saturday and visited the area. TSN's Pierre LeBrun noted:
Alex Pietrangelo's day in Las Vegas was about seeing the community, the practice facility, and the Summerlin area of town. Schools, shopping, etc. More on tap tomorrow during this UFA visit.
While there could be other teams in the mix, pretty much all signs point to Vegas landing the defenseman.
---
---
Catch up on all the latest NHL Rumors