In today's NHL rumor rundown, goaltender Marc-Andre Fleury puts any rumors to rest that there might be some animosity in Vegas when it comes to trade rumors that included him. In Winnipeg, one scribe lists six possible trade destinations for Patrik Laine should the Jets decided to move him. In Edmonton, there was some speculation Tyson Barrie might have wanted the number 94. Would the Oilers want him donning that sweater number?
Fleury Happy to Stay In Vegas
With rumors some of the Golden Knights players weren't pleased with the fact their names were included in trade talks while the team was trying to acquire Alex Pietrangelo, one of the players who was brought up most often is not upset about the situation.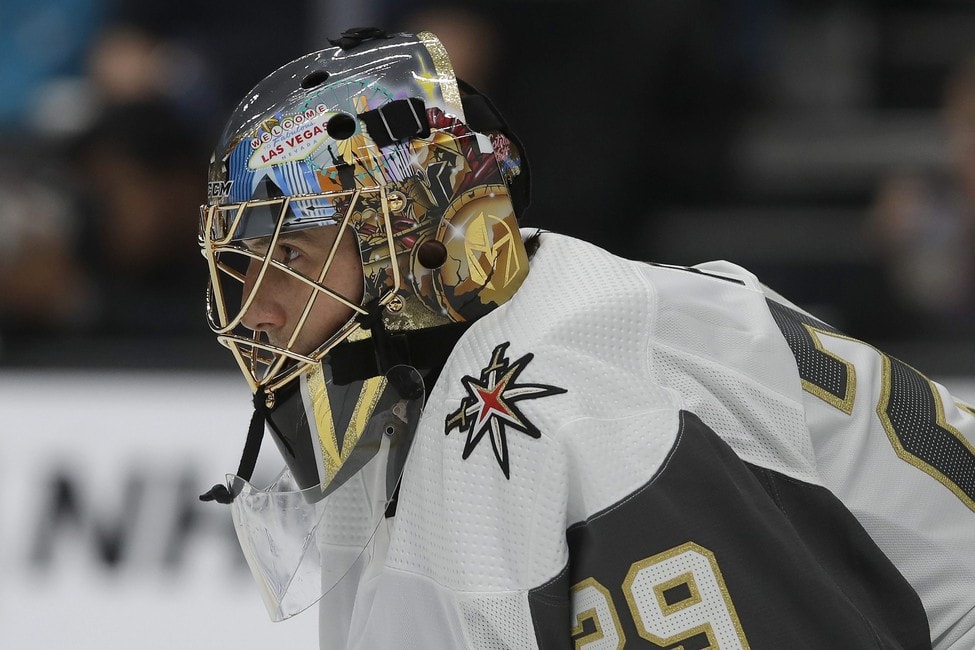 Goaltender Marc-Andre Fleury tells Le Journal de Montreal's Jean-Francois Chaumont that while he assumed he would playing somewhere else next season and is surprised the organization is committing so much cap space in net for next season, he's happy to be staying. Fleury explained:
I was stressed. I watched the news, it wasn't always good rumors for me. There are always a ton of rumors, but there aren't many that come true… I still found it surprising as an outcome. My name was circulating quite a bit for a trade. But I am happy. I am lucky enough to stay in Vegas. I will still play for a good team. I won't have to move, which is also a good thing… I am ready to share. 

source – 'Fleury thought he had changed his address' – Jean Francois Demont – Le Journal de Montreal – 10/15/2020
Fleury went on to say that because next season will be so condensed and there will be so many games in so few days, the Golden Knights are in a good situation having two goaltenders they can call on at any time.
Related: Jets' Best Trade Partners for Patrik Laine
Six Trade Options For Patrik Laine
Ken Wiebe of Sportsnet took a closer look at the unfolding situation in Winnipeg where Patrik Laine hasn't demanded a trade but advised the team he'd prefer one. Calling it a similar situation to when the Jets ultimately moved Jacob Trouba and Evander Kane, Jets GM Kevin Cheveldayoff will take his time, won't be pressured and will make the right if it's out there.
Wiebe suggested six teams that could get in on the Laine talks. He notes the Florida Panthers, Columbus Blue Jackets, Anaheim Ducks, Philadelphia Flyers, New York Islanders and Buffalo Sabres as potential trade partners. He includes some of the pieces going back to the Jets and discusses why the Jets might be intrigued.
Bruins Looking at Karl Alzner?
Joe Haggerty of Boston Hockey Now cites a couple of sources suggesting the Boston Bruins could consider former Montreal Canadiens defenseman Karl Alzner for their blue line.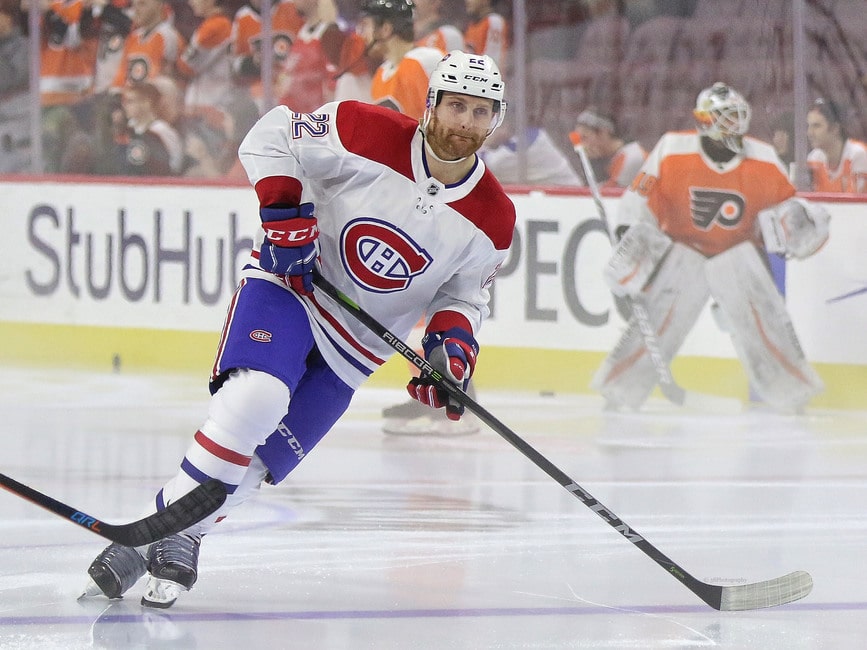 The Bruins lost Torey Krug and they are unsure about the return of Zdeno Chara and Alzner could act as a cheap insurance option in case youngsters like Urho Vaakanainen and Jakub Zboril show they aren't ready to make the jump to the NHL.
Haggerty notes the Bruins did kick tires on Oliver Ekman-Larsson and while that deal never materialized, they have examined several different possibilities.
Related: Oilers Dodged a Bullet Missing Out on Markstrom
Oilers' Barrie Stays Away From Smyth's Old Number
The Edmonton Oilers have released details about which numbers newly acquired players are going to take next season. Some fans are relieved with the news.
There was talk Tyson Barrie might want to keep the No. 94 and there was some debate about whether or not fans would love the idea considering that number belonged to the beloved Ryan Smyth. Barrie doesn't have to worry about ruffling any feathers as he's chosen to go with the No. 22.
Probably a wise idea and fans can go buy new jerseys if they are excited about the acquisition of the offensive defenseman.
---
---
Catch up on all the latest NHL Rumors