In today's NHL rumors rundown, Ilya Mikheyev comments on his contract extension with the Toronto Maple Leafs and says he took a discount to stay with the team. What else are the Maple Leafs doing to deal with a tighter cap? Meanwhile, there is news on Travis Hamonic and questions about whether or not he's still on the market because he's waiting for a specific team. In Florida, the Panthers are jumping into analytics again. Finally, the Edmonton Oilers have signed Kris Russell for the purposes of NHL Expansion. But, are they looking at other potential issues?
Mikheyev Took Less to Help Maple Leafs
As per a report by Luke Fox of Sportsnet, forward Ilya Mikheyev's agent Dan Milstein says that the deal $1.645 million deal his client just signed with the Toronto Maple Leafs was a team-friendly deal the player took to help his organization with their salary cap concerns.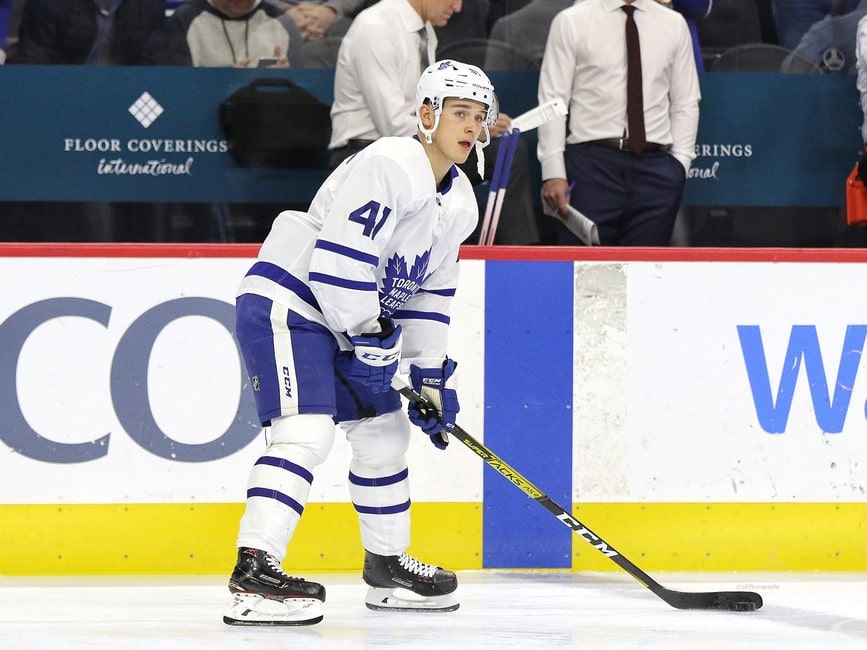 Mikheyev filed for a $2.19 million award and settled for much lower than that. He noted that he did so intentionally. His agent explains:
"Ilya decided to step off a little bit from an already agreed number to help the team fit under the cap. For Ilya, it was less about the money, but more about the role in the organization. He wishes to win the Stanley Cup. It's been a lifelong dream."
In other Maple Leafs news, it is being reported that the Leafs are going be creative when it comes to working through the salary cap next season and don't plan to use LTIR to get around their cap crunch.
During the Maple Leafs Hot Stove, GM Kyle Dubas noted that assistant GM Brandon Pridham has done great work on the salary cap and has been responsible for relaying who needed to move and how the team could add. TSN's Frank Seravalli notes that instead of a 23-man roster, the Maple Leafs plan is to stay as close to 20 players on the roster as possible, maybe carrying 21 players on game day.
Related: Prospects News & Rumors: Guhle, Bedard & Vesalainen
Panthers to Rely Heavily on Analytics… Again
According to David Pagnotta of The Fourth Period, the Florida Panthers are taking a big jump into the analytics world this season. He's citing sources that has said Chris Boucher from Sportlogiq is joining the organization, and the team will be adding another experienced analytics guy down the road.
There has been talk that the Panthers are a franchise that often change their approach to team building each year but with new GM Bill Zito running things, perhaps this is the direction the team takes for a while. This isn't the first time the team has gone this route. Between 2014-17 they tried this approach and it didn't work very well.
Travis Hamonic Waiting on a Western Team?
According to Elliotte Friedman, Travis Hamonic has garnered some interest during NHL free agency. The Vancouver Canucks were reportedly interested before landing Nate Schmidt in a trade and the Philadelphia Flyers are said to have reached out.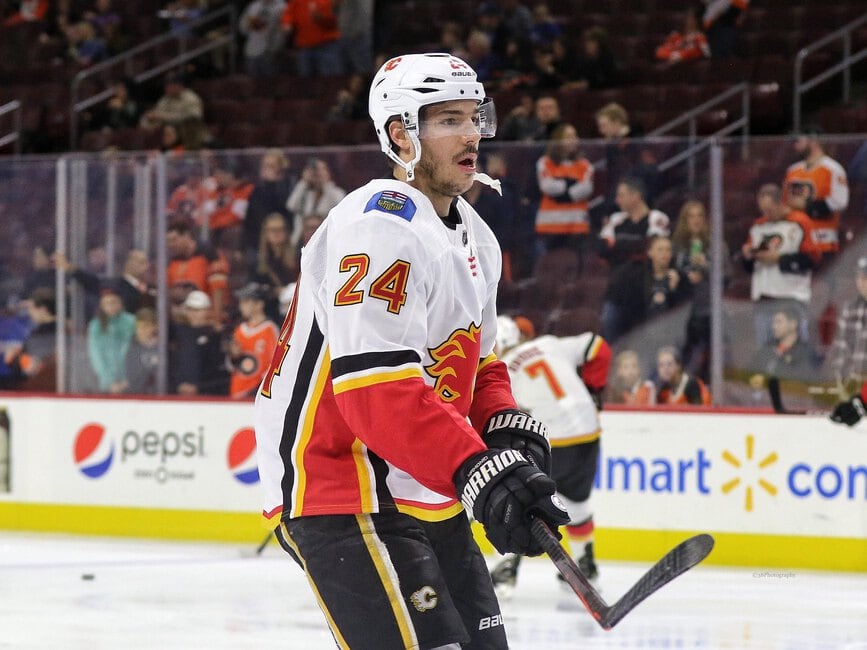 Speculation is that Hamonic would prefer to stay in the Western Conference so the Flyers don't seem like a potential landing spot and the buzz seems to be the Winnipeg Jets, but nothing has materialized on that front yet.
This wouldn't be the first time Hamonic has been connected to the Jets in conversation as there was talk he was interested in going there before.
Oilers Deal with NHL Expansion By Signing Russell
The Edmonton Oilers extended defenseman Kris Russell on Wednesday for one more season following this next one. It was a $1.25 million deal that was done so that the Oilers could satisfy the requirement to have a blueliner exposed during the upcoming NHL expansion draft.
For Edmonton, this is about protecting a player like Caleb Jones who the team has very high hopes for. Not signing Russell, or a player like him, could have left Jones exposed.
The issue in Edmonton now might be what happens with a player like Jesse Puljujarvi. If he returns and performs well, he could be exposed in the forward group at a low cost deal for Seattle. If Puljujarvi really explodes, the Oilers might have to rethink their expansion strategy.
---
---
Catch up on all the latest NHL Rumors