In today's NHL rumor rundown, there is buzz about a few possible trade candidates, among them Rasmus Ristolainen from the Buffalo Sabres, along with Alex Killorn and Tyler Johnson from the Tampa Bay Lightning. Andreas Athanasiou might be wondering if declining the offer from the Edmonton Oilers was the wisest decision and Travis Dermott knows this season with the Toronto Maple Leafs will be huge for him going forward. Finally, are the NHL GMs voting to bring back the NHL free agency interview period?
Conflicting Reports on Rasmus Ristolainen
According to Josh Wegman at The Score, there are a handful of trade candidates he suggests still worth watching out for this offseason. Among them, Buffalo defenseman Rasmus Ristolainen. Wegman wonders if new Sabres GM Kevyn Adams might find a taker despite the fact Ristolainen has been in the rumor mill for some time. He suggests the Philadelphia Flyers, Chicago Blackhawks, and Winnipeg Jets as possible landing spots.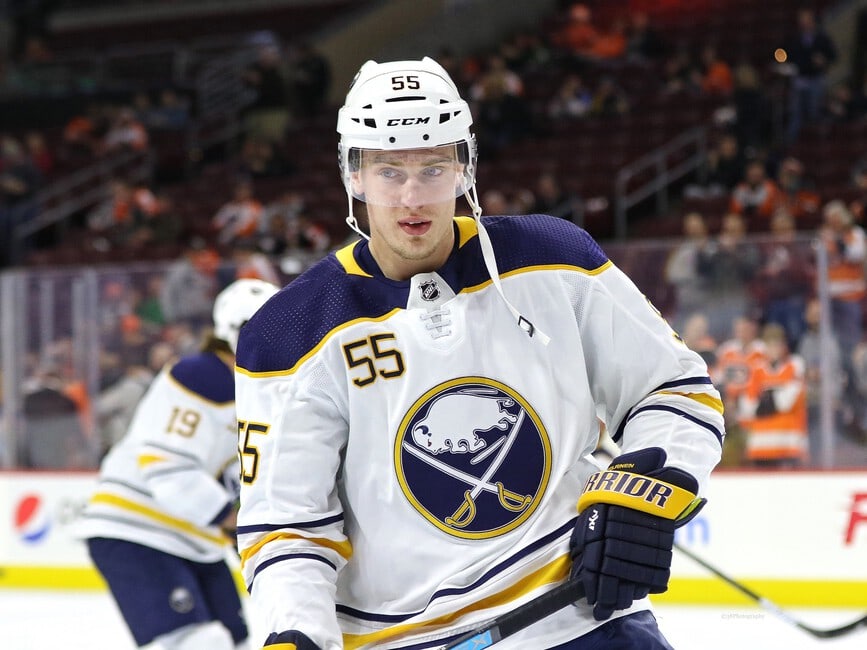 The only issue with this is that the latest buzz around the d-man is that he was no longer being moved as head coach Ralph Krueger was a huge supporter of him and the GM and coach are said to be very much on the same page.
Tampa Bay Still Looking to Move Salary
Wegman also notes that the Tampa Bay Lightning have to shed salary in order to sign either Anthony Cirelli and/or Mikhail Sergachev. The most common names to come up as players who could be moved are Alex Killorn and Tyler Johnson but Killorn has a 16-team no-trade list, so a trade isn't a piece of cake.
So too, Johnson was waived and no one took his $5 million contract. With a full no-trade clause, he and the team will need to find a destination he's willing to move to and Tampa will need to add a decent sweetener to get the deal done. The Detroit Red Wings, Ottawa Senators or Florida Panthers could be possible destinations.
Related: Oilers' Scoring Depth Will Need to Produce More Next Season
Former Oilers Forward Athansiou Regretting Decision?
As per Kurt Leavins of the Edmonton Journal, he wonders if Andreas Athanasiou is looking back on his decision to decline the offer from the Edmonton Oilers as a mistake. After the Oilers chose not to qualify him, AA decided to test the free agent market and has not had any luck finding employment.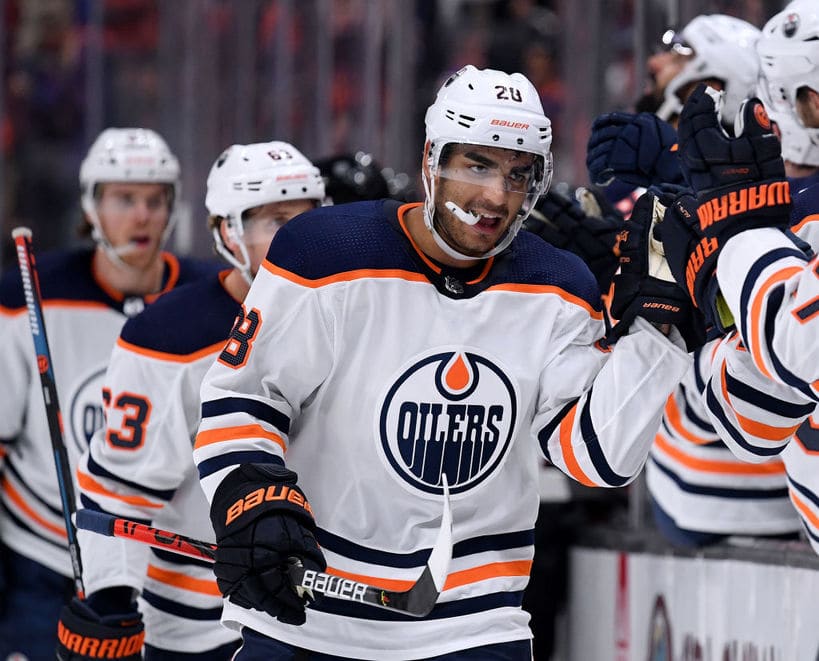 Leavins writes:
As time slowly ticks off of the Free Agent clock, one does wonder at the logic of Andreas Athanasiou and his agent taking a pass on a 2-year deal offered to the-then RFA, for a reported $2m+. I just don't see him getting a contract that rich anywhere else, especially in this compressed market. Perhaps he didn't like the role Edmonton projected for him, less than the offer itself.

sources – 'Most of the Edmonton Oilers' biggest wins this off-season have not hit the headlines: 9 Things' – Kurt Leavins – Edmonton Journal – 10/25/2020
If this was about his role on the team, that would be surprising as there is an opening on the Oilers top line, specifically a spot beside Connor McDavid. Further to that, GM Ken Holland would have had a keen interest in seeing Athanasiou succeed.
Maple Leafs Dermott Realizes This Season Is Critical
After Travis Dermott chose not to accept his qualifying offer from the Toronto Maple Leafs but accept a deal that was the equivalent of it — a one-year, one-way deal worth $874,125 — he avoided being told about all the warts in his game and can focus on proving his value going forward.
With no arbitration rights, Dermott didn't have much choice but to accept what the Maple Leafs could afford. That said, he will have arbitration rights next offseason. This is his chance to win a better contract.
As per Jonas Siegel of The Athletic, GM Kyle Dubas said there's a role available to be won. He noted:
"We haven't had the success as a group to where anything is owed to anybody based on previous performance…

"And that's really what we were looking to create. We want this to be as competitive a situation as possible and force guys to keep their foot on the gas throughout the whole year and not let off."

source – 'Travis Dermott's new prove-it contract with Leafs makes his next season critical' – Jonas Siegel – The Athletic – 10/24/2020
Related: Maple Leafs Would Dominate a Canadian Division in 2020-21
NHL Free Agency Interview Period to Return?
TSN's Frank Seravalli reports that the NHL's general managers meeting addressed questions about this year's free agency period and there was a push to see the free agent interview period return. Suggestions were presented that either a 48- or 72-hour interview window be considered. If the GMs agreed, the pitch would need to be approved by the NHLPA as well, as it is a collectively-bargained policy.
This offseason has been different considering the flat cap and that could explain why so many fewer free agents were signed and why the action has slowed considerably, but there are many who wonder if the interview period being gone and teams being unable to plan by talking to players had an affect.
---
---
Catch up on all the latest NHL Rumors