In today's NHL rumor rundown, there is news that the Vancouver Canucks haven't given up on goaltender Jacob Markstrom while in Washington, the Capitals are believed to be the favorites to land a different veteran netminder. The Edmonton Oilers are believed to have eyes on a couple of names and both Taylor Hall and Anthony Duclair and taking a unique approach when it comes to to NHL free agency.
Blue Jackets to Buyout Alexander Wennberg
A number of sources are reporting that the Columbus Blue Jackets have decided to waive and buyout Alexander Wennberg. He's another player in a long line of waiver wire stars that could be important pieces for another team.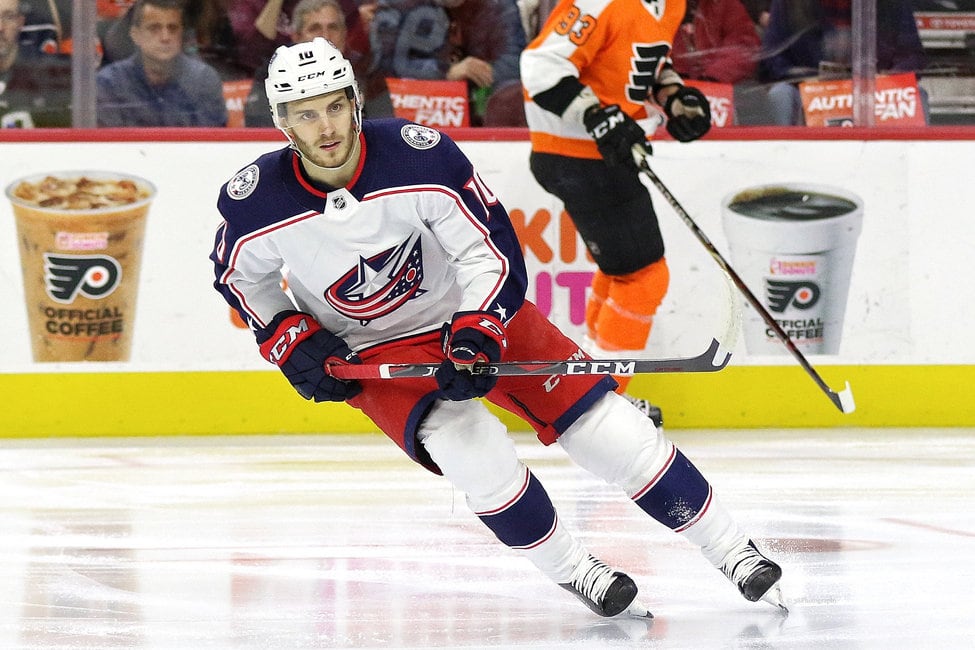 Aaron Portzline of The Athletic, notes, "There will be no shortage of suitors for Alexander Wennberg when he hits free agency on Friday. He's an exceptional defensive player, positionally sound and really smart/strong on the penalty kill. But his offensive impact has withered since a 2016-17 (13-46-59)."
Canucks Not Quitting on Markstrom
Despite a deal not being done and with free agency opening in around 24 hours, the Vancouver Canucks are not giving up hope that goaltender Jacob Markstrom will consider signing with the team.
The Athletic's Pierre LeBrun reports the Calgary Flames and Edmonton Oilers both have interest if Markstrom hits the open market but the Canucks aren't going down without a fight. LeBrun writes:
It's going to be the moment of truth for both sides soon enough.

But at least as of Wednesday afternoon the dialogue was still ongoing and both sides were intent on seeing this through, either way.

sources – 'LeBrun: Matt Murray to Ottawa, Taylor Hall's suitors and other NHL rumblings' Pierre LeBrun – The Athletic – 10/07/2020
Henrik Lundqvist to the Capitals Is Probably Happening
According to a number of sources, including Greg Wyshynski of ESPN, "Hearing a one-year deal with Henrik Lundqvist and the Capitals when it can become official. Which admittedly is an obvious term for this kind of arrangement."
The second Lundqvist hinted he was coming back, the Capitals became the favorites. This feels like one of the worst-kept secrets in NHL free agency.
Related: Blue Jackets Offseason Work Far From Over
Oilers Looking to Fill Four Needs
As per Oilers Now host Bob Stauffer, he shares news on the plan for the Oilers, when he writes, "Here are four Oilers storylines to watch during Free Agency period: #1. Goaltending #2. 3rd line C… the top 2 C's have HART! #3. Short term replacement for Klefbom on D? #4. Flip a RW for a LW?"
There are more and more rumblings that Tyson Barrie will be a fit here and could be interested in a one-year deal with the possibility of an extension if he explodes offensively quarterbacking the Oilers power play. That said, the Oilers won't be the only suitors for Barrie as Lebrun also notes that the Anaheim Ducks and Calgary Flames could be players here.
Hall Setting Up Zoom Meetings
In a similar way to how John Tavares had teams come present their offers during his free agency period, winger Taylor Hall is planning to hunker down on Friday and start conducting Zoom meetings with any and all teams that are interested in signing him.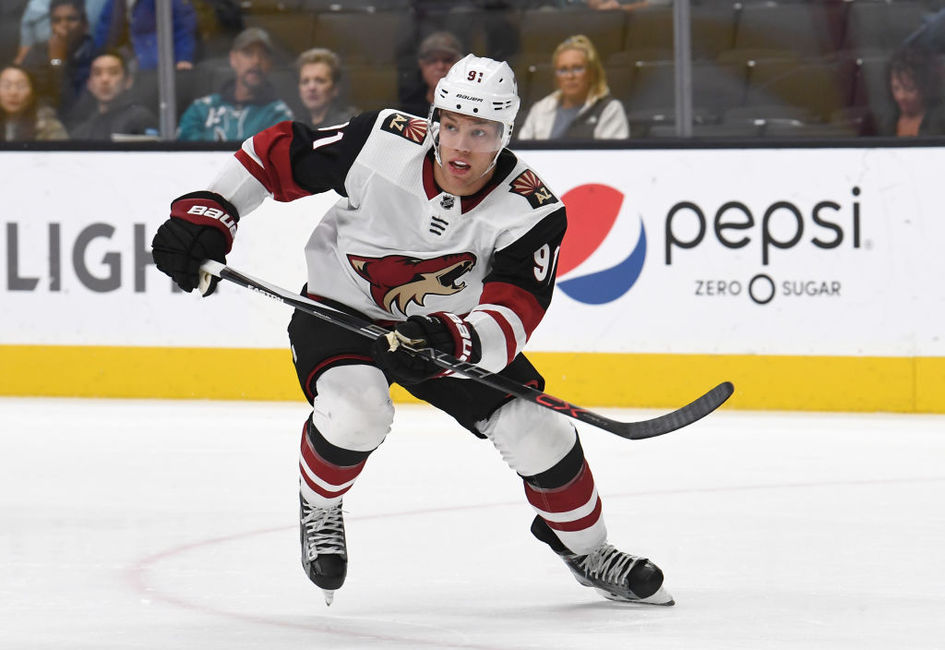 There are four teams rumored to be at the top of the interested parties list: Colorado Avalanche, Nashville Predators, Edmonton Oilers, Columbus Blue Jackets. Because Hall is willing to listen to every team, his decision likely won't come early in free agency.
Tons of Teams Interested in Bobby Ryan
According to David Pagnotta of The Fourth Period, former Ottawa Senators forward and pending UFA Bobby Ryan isn't going to have a hard time finding work. Pagnotta reports that "Several teams have interest in now-UFA Bobby Ryan, I'm told. He's not rushing a decision, but he has plenty of options and could narrow things down as the days progress."
Ryan did say he'd hoped the Philadelphia Flyers would be in the group of interested teams but Pagnotta did not confirm if they were on the list.
Duclair Headed to Free Agency and Representing Himself
Out of concern Anthony Duclair would insist on arbitration, the Ottawa Senators chose not to qualify the forward and he'll become an unrestricted free agent on Friday. What's interesting about this news, isn't just that another 20-goal scorer has hit the market, but that he'll be representing himself.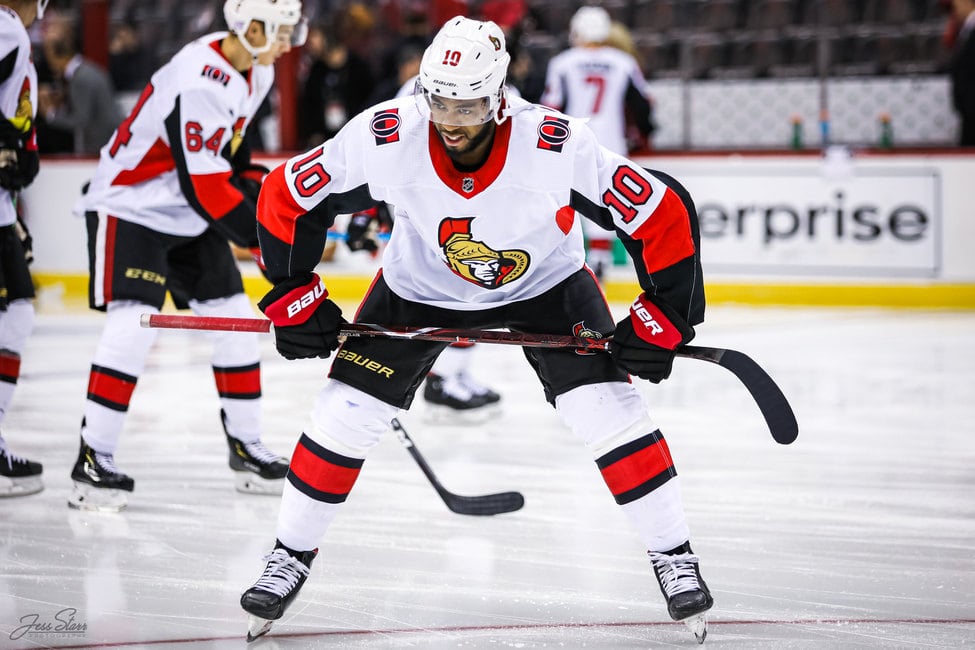 Duclair is going to try and tackle a tricky market without an agent and some are questioning that decision. There are a lot of talented players shaking loose after not being qualified and if he asks too much, he could get overlooked and be left without an offer. If he accepts too quickly, it could cost him millions.
---
---
Catch up on all the latest NHL Rumors