The free-agent frenzy has come and gone, and it was quite the ride on July 13. Though it appeared the New York Islanders and New Jersey Devils were the frontrunners for Johnny Gaudreau, the Columbus Blue Jackets swooped in and shocked the hockey world by signing Gaudreau to a seven-year contract at an average annual value (AAV) of $9.875 million. It was a coup for the Blue Jackets, as they've struggled to retain big-name free agents in the past, such as Artemi Panarin and Sergei Bobrovsky.
While Gaudreau took most of the afternoon to make a decision, there was plenty of action elsewhere. The next tier of free agents didn't waste their time and signed relatively quickly as the day progressed. After winning a Stanley Cup with the Colorado Avalanche, Andre Burakovsky signed a five-year deal with the Seattle Kraken at a $5.5 million AAV. Andrew Copp would sign a similar five-year contract but at an AAV of $5.625 million with the Detroit Red Wings, returning to his home state of Michigan.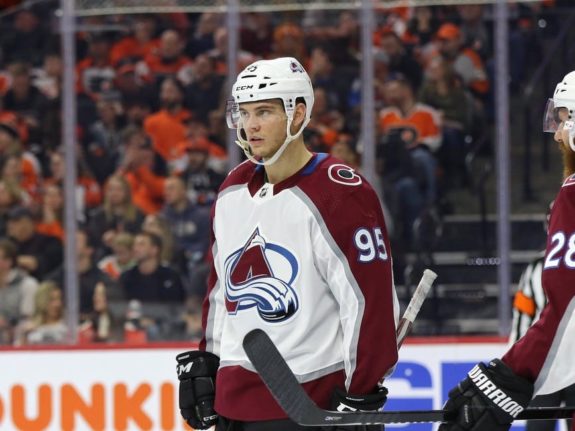 To replace Copp, the New York Rangers signed Vincent Trocheck worth the same AAV as Copp but over seven years, one of the more eyebrow-raising deals of the day. Other players such as Ilya Mikheyev (Vancouver Canucks), Ondrej Palat (New Jersey Devils), and Jack Campbell (Edmonton Oilers) find new homes as well.
The free agent frenzy has quieted down considerably as August rolls on, but there are still some intriguing names available. Sonny Milano and Evan Rodrigues still remain free agents, as is the case for Paul Stastny and Phil Kessel. Nazem Kadri has yet to sign with a team, though speculation seems to point toward the New York Islanders. With many clubs still in a cap crunch, there could be a few bargains available the longer these players go unsigned ahead of training camps in September.
Updated 8/11/2022: 9:45 AM
Top Remaining UFAs for 2022
1. Nazem Kadri, Center, Age: 31
2021-22 stats: 28 goals, 59 assists, 87 points in 71 games. Previous cap hit: $4.5 million.
2. Evan Rodrigues, Right Wing, Age: 28
2021-22 stats: 19 goals, 24 assists, 43 points in 82 games. Previous cap hit: $1 million 
3. Sonny Milano, Left Wing, Age: 26
2021-22 stats: 14 goals, 20 assists, 34 points in 62 games. Previous cap hit: $1.7 million; non-QO'd UFA
4. Paul Stastny, Center, Age: 36
2021-22 stats: 21 goals, 24 assists, 45 points in 71 games. Previous cap hit: $3.75 million
5. Phil Kessel, Right Wing, Age: 34
2021-22 stats: 8 goals, 44 assists, 52 points in 82 games. Previous cap hit: $8 million
6. P.K. Subban, Defenseman, Age: 33
2021-22 stats: 5 goals, 17 assists, 22 points in 77 games. Previous cap hit: $9 million
7. Sam Gagner, Center, Age: 32
2021-22 stats: 13 goals, 18 assists, 31 points in 81 games. Previous cap hit: $850,000
8. Jonathan Dahlén, Wing, Age: 24
2021-22 stats: 12 goals, 10 assists, 22 points in 61 games. Previous cap hit: $750,000
9. Brian Boyle, Left Wing/Center, Age: 37
2021-22 stats: 11 goals, 10 assists, 21 points in 66 games. Previous cap hit: $750,000
10. Zach Aston-Reese, Left/Right Wing, Age: 27
2021-22 stats: 5 goals, 10 assists, 15 points in 69 games. Previous cap hit: $1.725 million
---
Latest News & Highlights
---