With the 2018 NHL trade deadline looming, teams are preparing to buy and sell their top players and prospects in order to grab a wild card spot in the playoffs or rebuild their roster for a shot at it in a few years. The trade deadline is also an opportunity for veteran players who haven't won a Stanley Cup before – or who want to win another, to take advantage of.
In the past, we've seen surprising trades at the deadline, some of which ended up working wonders for teams. So below is a list of the top five deadline trades of the past decade. Each player ranked here was either traded on or shortly before the deadline, then went on to win the Stanley Cup with their new team, and contributed to winning it in a big way.
1. Marian Gaborik, RW
Marian Gaborik won the 2014 Stanley Cup with the Los Angeles Kings after being traded on Mar. 5, 2014 – just 19 games before the playoffs. He came to the Kings from the Columbus Blue Jackets at the age of 32, while in his final year of a five-year contract worth 37.5 million. With only 22 games played with the Blue Jackets that season due to a collarbone injury, Gaborik departed the team with a point-per-game-played (P/GP) rate of 0.64. At the time of the trade, Blue Jackets' general manager, Jarmo Kekalainen said they wanted to make it work with him, but it just didn't.
Once he started playing for the Kings, though, his P/GP rate increased to 0.84 and by the time he finished the playoffs that spring, he scored 14 goals and eight assists in 26 playoff games. He was given the NHL Playoffs Most Goals award and in the last 10 years, no other player who was traded on/before the deadline has put up these numbers during the playoffs and that's why Gaborik is ranked number one.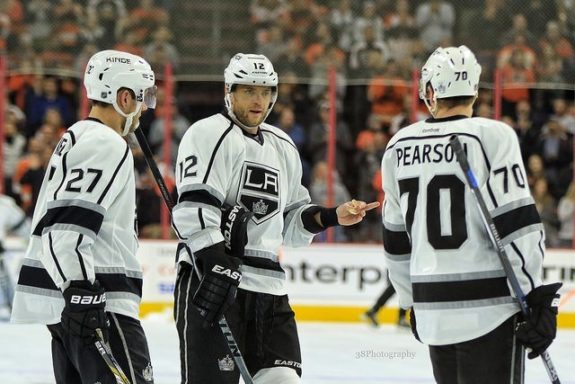 The Kings ended up re-signing him to a seven-year deal worth $34.125 million right before the 2014 free agency. Although Gaborik's point production has rapidly declined since that playoff run, if the Kings hadn't traded for him, there's a good chance they wouldn't have won their second Stanley Cup.
2. Carl Hagelin, LW
Carl Hagelin won the Stanley Cup with the Pittsburgh Penguins in 2016 and 2017, after being traded by the Anaheim Ducks on Jan. 16, 2016. He was 27 years old at the time and was playing in his first year of a four-year contract worth $16 million. In his 43 games played with the Ducks that season, he had only scored four goals and eight assists, leaving him with a P/GP rate of 0.28. That's not great for a left-winger who should have been playing in his prime at the time.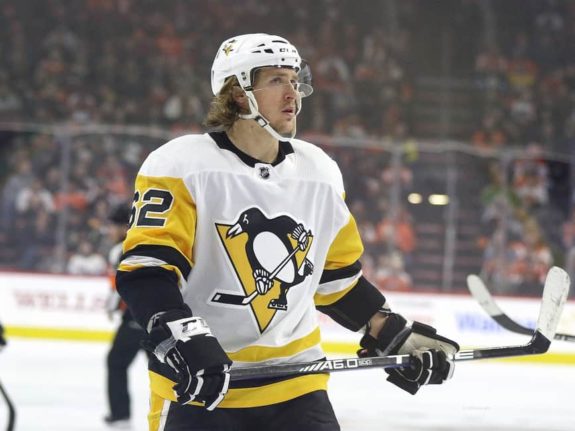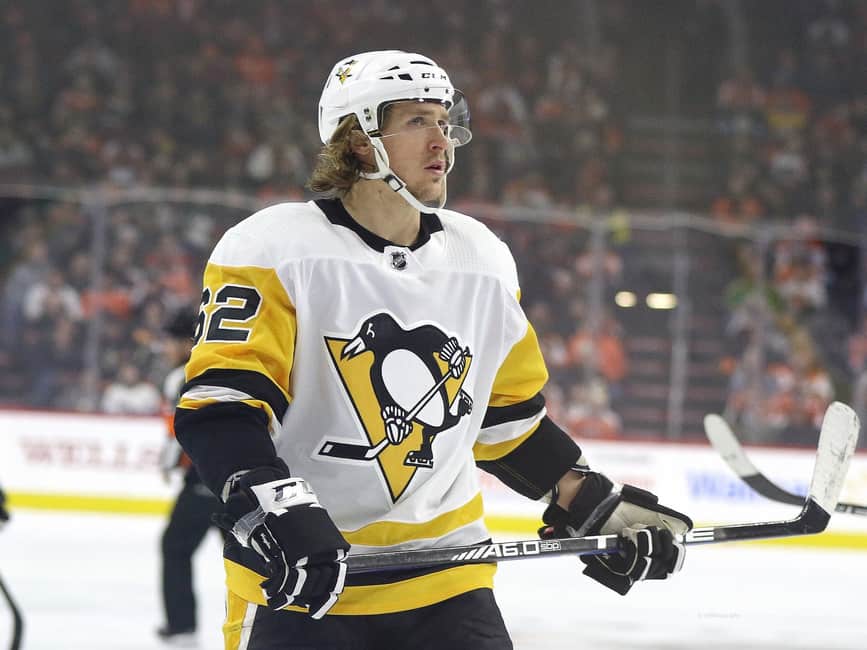 Once he started playing for the Penguins, though, he increased his P/GP rate to 0.73, and by the time he finished the playoffs, he scored six goals and 10 assists in 24 games. Although Hagelin did not contribute to the scoreboard very often in his second Stanley Cup victory, he played a big part in winning it in 2016.
3. Bill Guerin, RW
Bill Guerin won the Stanley Cup with the Penguins in 2009, after being traded from the New York Islanders on Mar. 4, 2009 – just 17 games before the playoffs. He was 38 years old at the time and was playing in his last year of a two-year contract worth $9 million. During his short tenure with the Islanders, he held the position of team Captain and maintained a decent point-production rate there. In his 61 games in New York that season, Guerin managed to score 16 goals and 20 assists, which is something we don't see too often with guys that age anymore. Today, it would be comparable to trading one of the Sedin brothers, Henrik Zetterberg, Joe Thornton or Patrick Marleau.
At the time of this trade, Ray Shero was the Penguins' general manager and was known for making bold moves at the deadline. In an interview with ESPN, he stated that he hoped this move would re-energize Guerin's career.
And it did.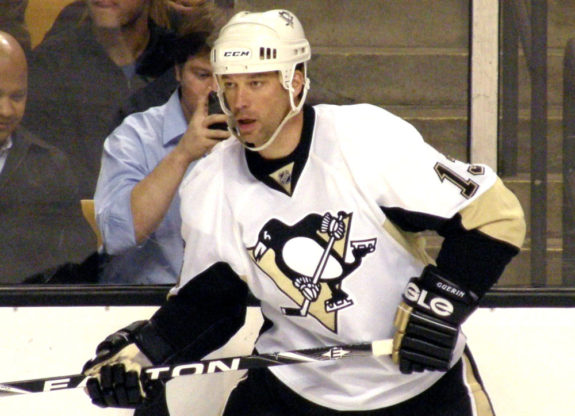 Once Guerin started playing for the Penguins, his point production increased even further and by the time the playoffs came, he scored seven goals and eight assists in 24 games. He ended up playing in Pittsburgh for one more year before retiring. In his final NHL season, they made the playoffs again and Guerin scored nine points in 11 playoff games.
4. Jeff Carter, C/RW
Jeff Carter won the Stanley Cup with the Kings in 2012 and 2014, after being traded from the Blue Jackets on Feb. 23, 2012 – just 16 games before the playoffs. He was 27 years old at the time and was playing in his second year of an 11-year deal worth $58 million. The Blue Jackets had hoped for more out of Carter when they got him in the offseason. But he struggled, incurred injuries and just didn't seem to fit their system well.
When Carter came to the Kings, his point production had pretty much stayed the same as he transitioned from one team to the other. But his game was a much better fit for the Kings. In that season's playoff run, he scored eight goals and five assists in 20 games and was given the NHL Playoffs Most Goals award, as well as the NHL Stanley Cup Clinching Goal award.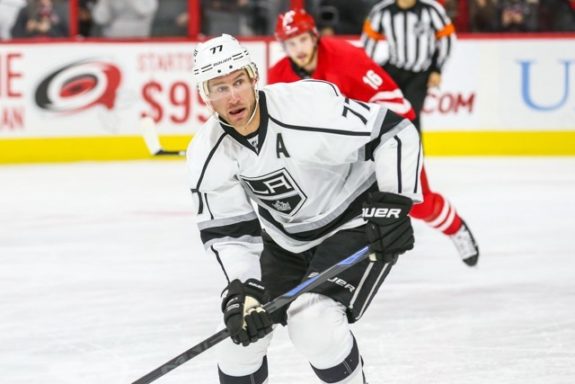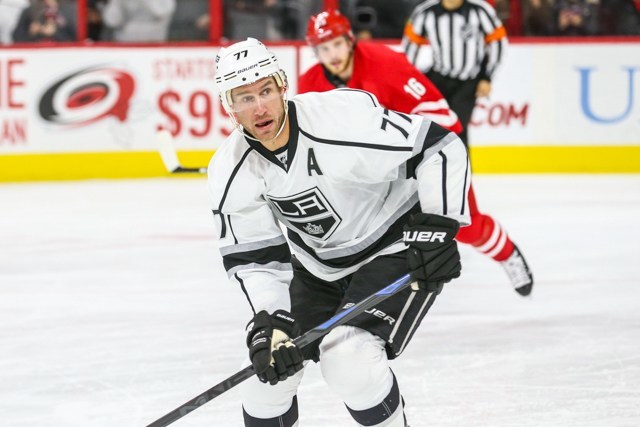 Unlike Gaborik, Carter has continued to play well in every season since joining the Kings' organization. In their 2014 playoff go, he scored a whopping 10 goals and 15 assists in 26 games – which is actually more points than what Gaborik registered. In fact, Carter has increased his overall point production each year since then.
What's interesting about his story is the role that one particular scout has had on his career – and that's Ron Hextall, the general manager of the Philadelphia Flyers. Carter was drafted by the Flyers in 2003 at no. 11, and that's when Hextall had just been promoted to Director of Player Personnel after serving three years as a scout. He likely scouted Carter while he was playing for the OHL's Sault Ste. Marie Greyhounds and had a heavy influence on Carter's position in the draft that June. In 2006-07, Hextall became the assistant general manager of the Kings and never forgot about his prized possession from the Soo. So when he had a real shot at winning the Stanley Cup with the Kings, he brought in Carter, even though he still had nine years left on a hefty contract. Trades like this don't usually happen at the trade deadline and it goes to prove that when there's a will, there's a way.
5. Chris Kunitz, LW
Chris Kunitz won the Stanley Cup with the Penguins in 2009, after being traded from the Ducks on Feb. 26, 2009 – just a week before Guerin was traded. Kunitz was 29 years old at the time, was playing in his second year of a four-year deal worth $14.9 million, and was leaving the Ducks with a P/GP rate of 0.57. In the remaining regular season with the Penguins, though, his point production skyrocketed, as he scored seven goals and 11 assists in 20 games.
During the playoffs, Kunitz only scored one goal in 24 games but notched another 13 assists, and that's the most points he's ever notched in any of his 12 playoff runs. After his four-year contract had ended, the Penguins re-signed him for another two years, and then re-signed him again for another three years. Kunitz has won three Stanley Cups with the Penguins, as well as a one in 2007 with the Ducks. On July 1, 2017, the Tampa Bay Lightning signed Kunitz as a free agent and now he has another chance at winning a fifth Stanley Cup.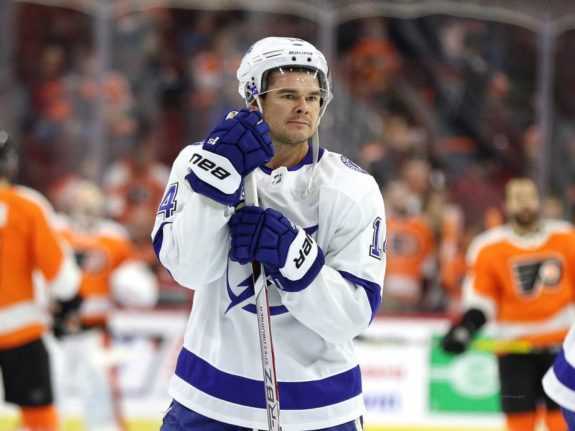 All five of these men have helped out their new teams in ways which could only have been hoped for but not predicted. Although it' unlikely for the Kings to get another gem from the Blue Jackets this February, nor the Penguins from the Ducks – considering they're both fighting for a wild card spot, it's these kinds of steals that end up winning cups.
I'm a Hockey Journalist based out of Barrie, Ontario, a Contributing Writer for The Hockey Writers covering OHL, and NHL prospects with an insatiable thirst for all things LA Kings, and PR gal for Abel Sports Management.