Russian forward Nikita Gusev has been drafted by the Tampa Bay Ligthning in the seventh round of the 2012 NHL Entry Draft, after his excellent performance at the 2012 WJC, where he helped Team Russia getting back home with a silver medal. The next season Gusev was traded from his home club CSKA Moscow to Amur Khabarovsk, where he started gaining some good ice time. Fast forward in February 2015 and Gusev, now with Yugra Khanty-Mansiysk, is one of the KHL top young players, having scored so far 31 points in 48 games. In this translated interview, originally appearing on sports.ru, Nikita Gusev talked about the KHL All-Star game, being recognized on street and his future plans.
* For the original interview by Elena Lyakhova, click here.
Recently Gusev has been part of the 2015 KHL All-Star game, where he performed the best shoot out during the skills competition.
– Nikita, did you practice a lot for the All-Star game shoot out attempt?
– No, not at all. When I was a kid I tried this move a thousand of times. When it was my turn, I simply remembered about it and tried doing it again. And it worked.
– Before the All-Star game you declared that in Sochi they don't recognize you. Has the situation changed?
– No, they keep not recognizing me.
– And in Khanty-Mansiysk, do people recognize you there?
– No.
– Taking part in the All-Star game was one of the most important events of your career?
– I think yes, but I would add to this list also the MHL title we won in 2011 and any other win in big tournaments.
– How is it living such a northern city like Khanty-Mansiysk?
– It's a nice little city. I live there for two years already, and I'm used to it. It's very cold, therefore I try to spend as less time as possible outside.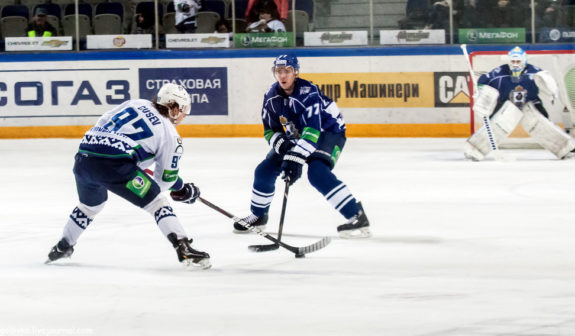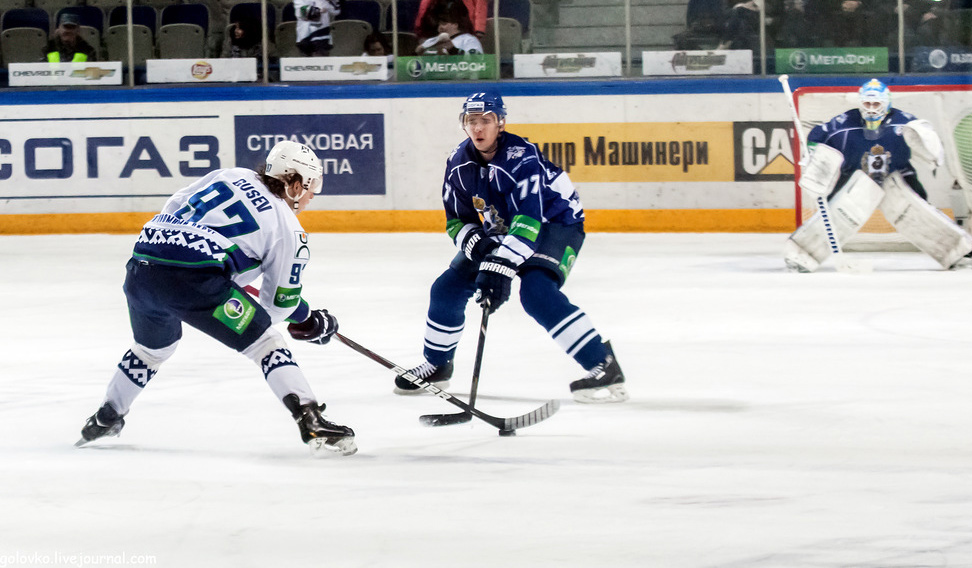 – Was it hard to you to move from Moscow to Khanty-Mansiysk?
– No, it wasn't, I played in Khabarovsk before, it isn't hot down there too, all is okay.
– What are the coldest temperatures you faced there?
– Last year it has been -52°F, this year -45°F.
– At the 2012 WJC Team Russia won the Silver Medal, losing the finals against Team Sweden. Can we see that such defeats made you stronger?
– Yes, and also you remember them for long time. After all you don't play the WJC finals every day. Of course losing isn't nice, but you have to work harder to avoid further defeats.
– Are you still friends with the guys of the team?
– Yes, most of them play in the KHL, and even if we don't meet often, we're still in touch.
– Do you have any plan regarding the NHL?
– No plans yet. I'm still under contract, I don't want to think about the NHL for now.
– What do you prefer, being a leader of a less ambitious team or have less ice time, but playing for a contender?
– To me it's more important to play many minutes and being leader of my team.
– You started your career on ice with figure skating. When did you understand that it was time to quit?
– Oh well, it was a lot of time ago, in my very early childhood, I was two and a half years old. It wasn't professional figure skating. Then, as soon as I could, I moved to hockey, I was six. I was a good skater already, differently from others, and it gave me much advantage.
– What is your best quality as a player?
– I think I understand well the game.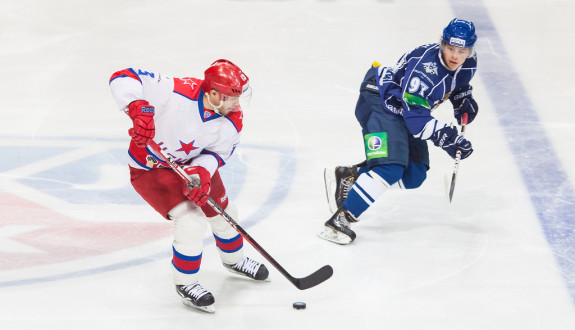 – How different you are on and off the ice?
– I don't think I am that different. Maybe on ice I am more serious, but I still try to be positive, and sometimes I am even more than in my everyday life.
– What are your top priorities in your life?
– Hockey, family and being positive!
A professional hockey writer and translator. Loves Russian culture, language, and hockey. Reachable on twitter @AlexSerenRosso